Chocolate Friday: The Chocolate Pyramid
When it first opened, Spice Road Table was practically a ghost town. Many jokes were made about how empty the place was, but then a strange thing happened–people that ate there noticed that the food was really good. Now it has grown in popularity, but still stays off the radar from many guests.
Today's Chocolate Friday entry comes from Spice Road Table–the Chocolate Pyramid dessert.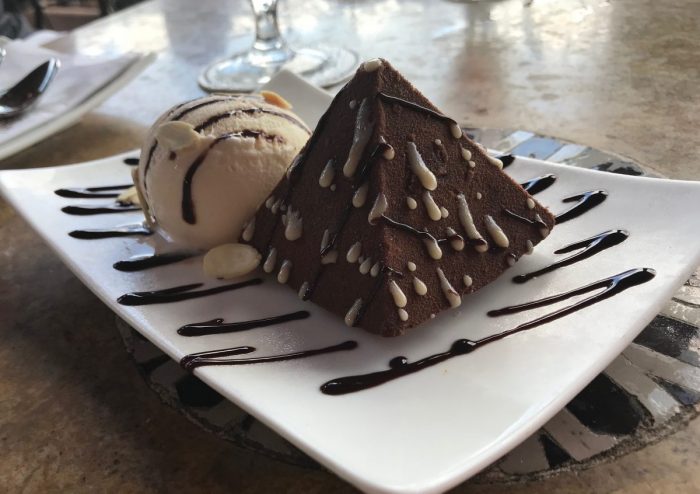 At $8.99, this dessert is big enough that you could share it (but we won't tell if you want to keep it all to yourself). The pyramid itself is a chocolate mousse, fluffy and light, perfect for the outdoor dining setting at Spice Road. It is served with vanilla ice cream. Happy Chocolate Friday!
Have you tried the Chocolate Pyramid at Spice Road Table? Let us know what you think in the comments.