Chocolate Friday: Vivoli Il Gelato
If you're wandering through Disney Springs this time of year, a stop by Vivoli Il Gelato may be the perfect break. Serving hand-crafted Italian gelati, sorbet, and more, this shop from Florence, Italy has something to please every taste.  For chocolate lovers, you can't go wrong with Stracciatella (chocolate chip), Gran Gianduia (chocolate hazelnut), or just Cioccolato (dark chocolate). My advice? Get two scoops–one of dark chocolate and one of the orange sorbetto. This is a seriously good treat for a summer afternoon! No matter what you choose, you can't go wrong. Happy Chocolate Friday!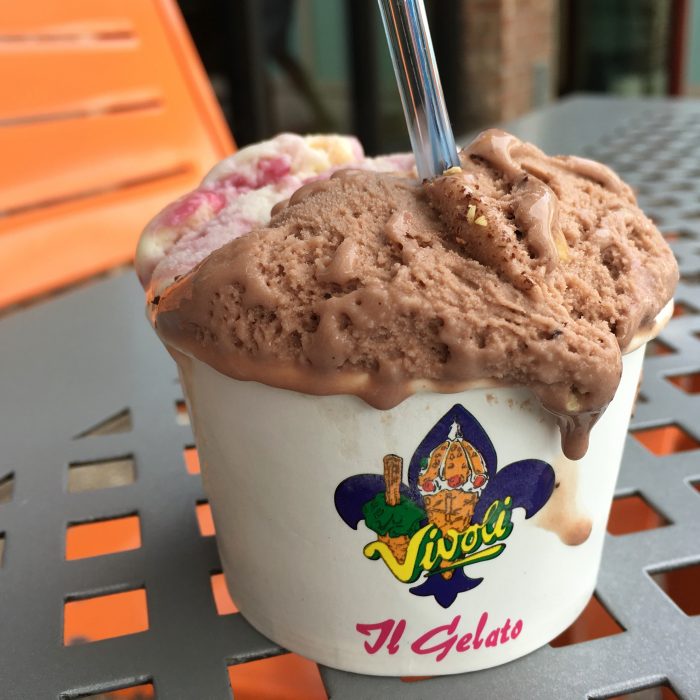 Are you a fan of Vivoli Il Gelato? What's your go-to flavor? Let us know in the comments.