Chocolate Friday: The Chocolate Soufflé at Palo
We're getting you through that last bit of the work week and into the weekend. It's Chocolate Friday, where we provide a drool-worthy chocolate treat to tempt your tastebuds.
This week, we're off to Disney Cruise Line for what may be the most iconic dessert at sea. Available only at Palo, the signature restaurant available on all four Disney Cruise Line ships, it's time for the chocolate soufflé!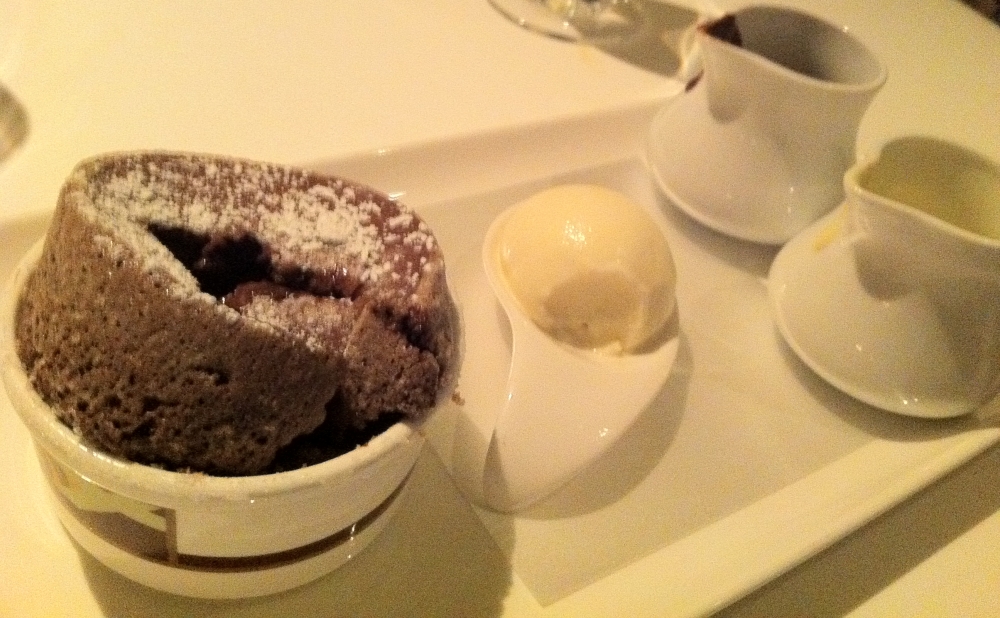 Finished table side by your server who "cracks open" the fluffy chocolate soufflé and then pours in a mix of vanilla and chocolate sauces, and served with a little scoop of vanilla ice cream to take it over the top, this is THE dessert everyone mentions from Disney Cruise Line.
Happy Chocolate Friday!
Have an idea for what you'd like to see featured on Chocolate Friday? Let us know in the comments. And feel free to share your thoughts about the chocolate soufflé.