Chocolate Friday: The Mickey Bar
Today's Chocolate Friday feature is perfect for a hot day–as long as you don't mind making a mess. It's the iconic Mickey Bar!
And although you can get a similar version at grocery stores around the country, it still doesn't taste quite the same as it does when you're biting into it at a Disney Park. Which do you like better about it–the "snap" when you bite into the chocolate or the soft sweetness of the ice cream inside? Or is it the whole thing that is, well, magical?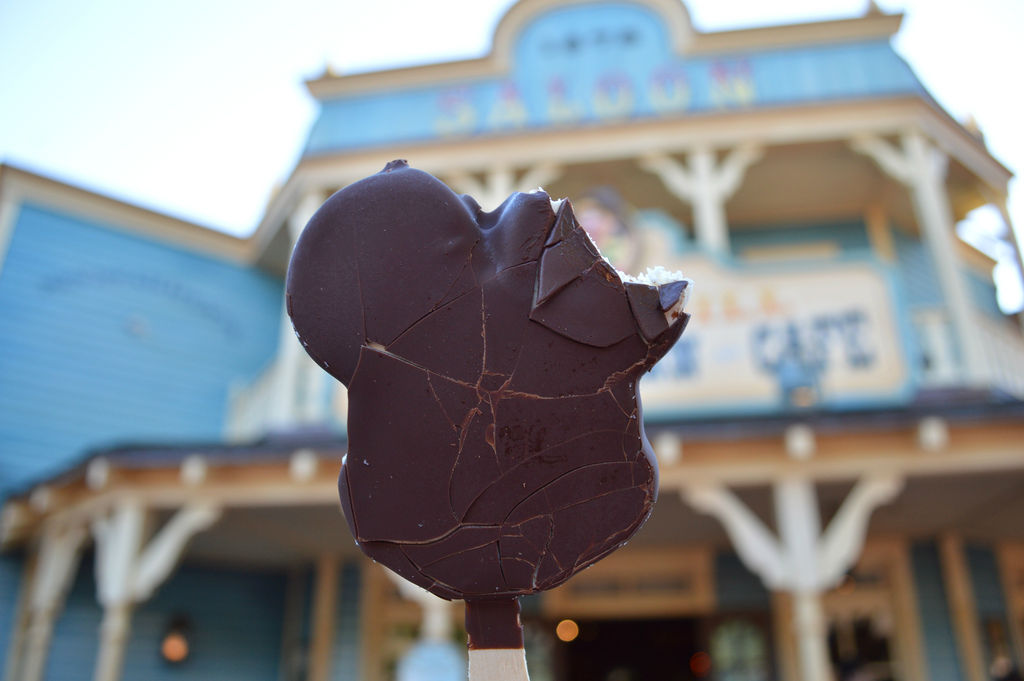 Are Mickey Bars a must-do for you on a Disney trip? Let us know in the comments.