Chocolate Friday: The Kitchen Sink
Next week is a super-short week for me, thanks to the holiday, and for at least part of the week, I'm planning to see how many calories it is humanly possible to consume in a day. And while I'm likely to do that from the comfort of my backyard cookout, if I wanted to go out, I might just head over to Beaches & Cream for their Kitchen Sink–our Chocolate Friday gift to you.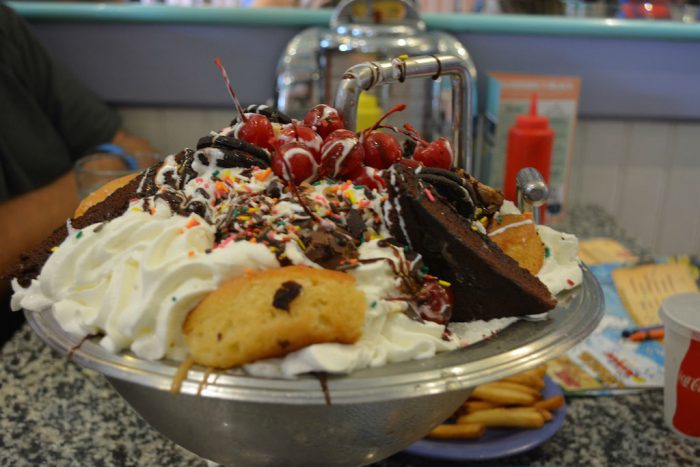 You've got ice cream and all the toppings–marshmallow, strawberry, pineapple, peanut butter, hot fudge, caramel, chocolate syrup, cherries, sprinkles, a whole can of whipped cream, cake, cookies, brownies and more. If they can cram it into that dish, they can. And for those of you who say "Well, that's nice, but there's not enough chocolate", just ask for the Chocolate Lovers version. That will satisfy the needs of even the most extreme chocoholic!
Have you ever had the kitchen sink? What's your favorite part of it? Let us know in the comments.