Comparing Disney & Universal Hotels
Here at Touring Plans we love Walt Disney World and Universal Orlando and know that each other's strengths complement the other's, like chocolate and peanut butter. In this series of articles we will compare Walt Disney World and Universal Orlando Resort's offerings directly to help you better prepare for your next vacation.
Parking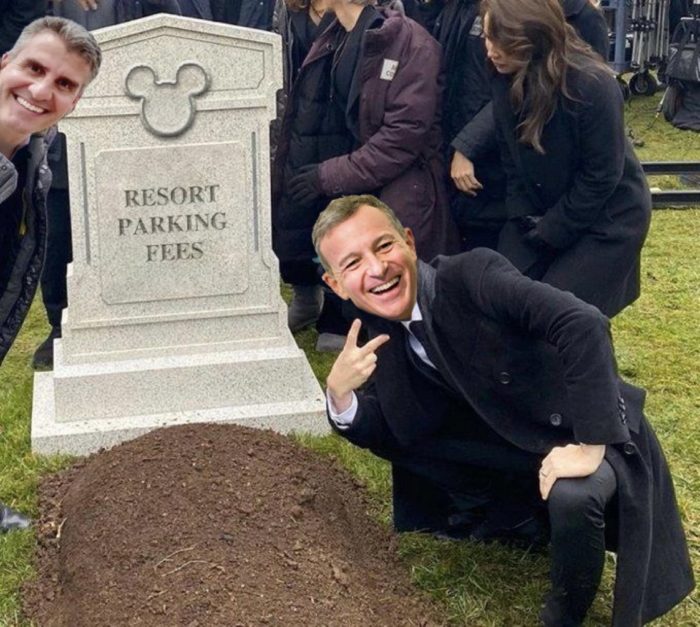 Walt Disney World does not charge for hotel parking anymore. Universal Orlando hotels do and parking rates range from $15 a day at the Value hotels $28 per night at the Premier hotels. All Walt Disney World and Universal Orlando hotel parking lots are gated, patrolled, well-lit, and safe.
Free is better than paid, so we give Disney the nod here.
Hotel Amenities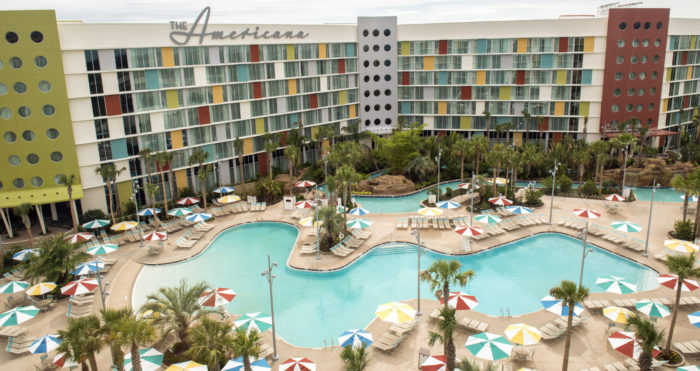 All Walt Disney World and Universal Orlando hotels have pools, valet/bag check, on-site dining, and gift shops. All DVC and Deluxe Disney hotels feature on-site full-service dining, and Universal's Premier and Preferred hotels (equivalent to Disney Moderate and Deluxe hotels) all feature on-site full-service dining. But only Universal has on-site Starbucks at all their hotels.
The two resorts' hotel amenities are comparable and above average for the industry. Both resorts offer movie nights, hotel events, and even DJs at the pools. For every Animal Kingdom Lodge animal viewings Cabana Bay has a bowling alley, and for Yacht and Beach's massive pool is Sapphire Fall's massive pool and water slide. Oh, and Univeral's Prime Value, Preferred, and Premier hotels allow pool hopping.
Rooms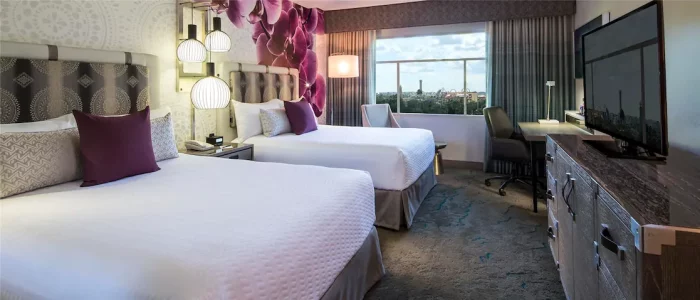 Comparable rooms at the value, moderate/prime value and preferred, and deluxe/premier hotels are all equal in quality. We find the linens and beds at Disney's value resorts are a little nicer than Universal's value resorts, but Universal's wifi and TV entertainment systems are superior. Room sizes are comparable, Pop Century rooms at 260 sq ft while Endless Summer measures 313 sq ft while the Contemporary's rooms are at 394 sq ft versus Hard Rock Hotel's 375 sq ft.
One feature guests love at Disney hotels is balconies and Universal's hotels don't have balconies. Womp womp. Portofino Bay has limited standard rooms with balconies.
Transportation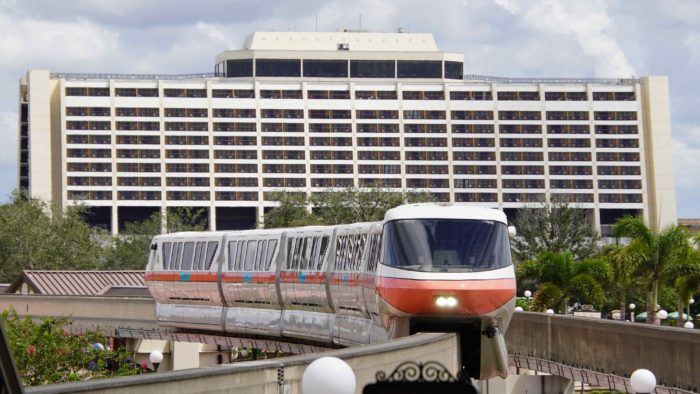 Both resorts offer free transportation to the theme parks using buses and boats. All of Universal's hotels, excluding Endless Summer, also offer walking paths to the theme parks and CityWalk while only some of Disney's hotels are within walking distance (or even offer walking paths, good luck walking to Animal Kingdom). I can't write about Disney's transportation without mentioning the two iconic methods – the monorails and Skyliner. Universal has no equivalent at its resort, for better or worse.
We find Universal's transportation is faster than Disney's due to the resort's smaller size and centralized transportation center. Buses run as frequently as Disney's but each one is where you want to go.
Theme Park Benefits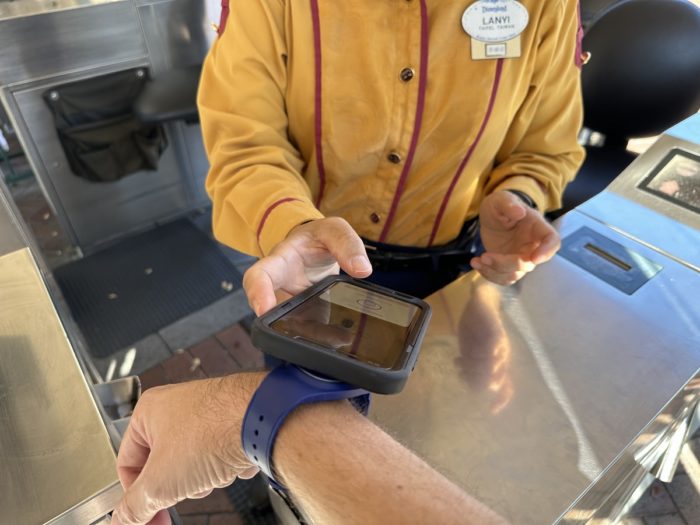 Guests familiar with Disney's MagicBands and MyDisneyExperience are surprised to find Universal does not have a similar system. While this means less vacation complexity it also means your theme park admission, hotel key, photo card, and Express Pass are all different tickets or cards. We hope Universal brings over a centralized ticket media system (UniversalBand?) to their parks.
Disney offers daily early park admission for all its hotel guests each day and extended even park hours for DVC and Deluxe level guests on select days. Universal offers daily early park admission to at least one theme park each day and early admission to its water park Volcano Bay.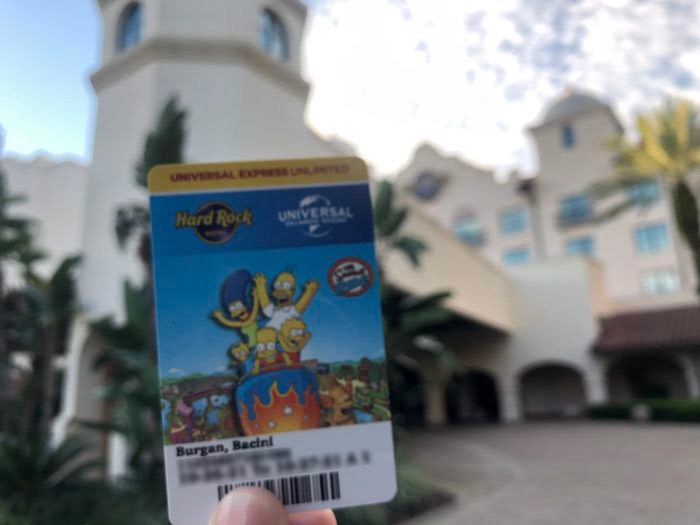 Hotel keys at both resorts have charging privileges at the hotel and theme parks. Only UOR offers free package delivery to resorts and rooms for purchases inside the resort, this benefit has not returned to WDW since COVID-19.
Univeral's Premier hotels do offer the ultimate benefit – a complimentary Unlimited Express Pass for each person in your room for each day of your stay. If you want Express and are touring with two or more people then staying at a Premier hotel could save you considerable money. (Blog – Universal's Best Secret – Hoel Complimentary Express Pass)