Create Your Own Popcorn Mix at Main Street Confectionery
The Main Street Confectionery reopened last week after a several month hiatus. The sweet shop has a new layout, a new look, and an expanded footprint. The expansion part comes at the expense of Le Chapeau, the old purveyor of hats and headbands. The ears and the ear embroidery station are now gone (moved to the shop at the soon-to-be-revived Mickey meet and greet exit).
The entire ex-Chapeau section of the store is taken up by a create-your-own popcorn mix stand.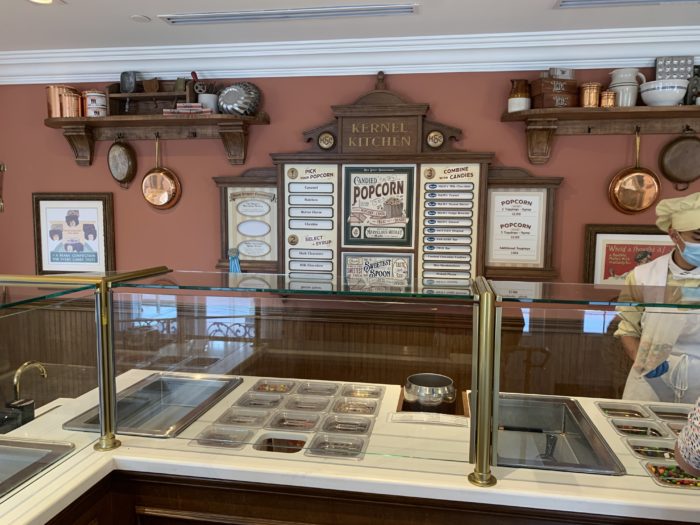 Guests have the opportunity to select two types of popcorn from a roster of four choices: plain, cheddar, caramel, or rainbow candy.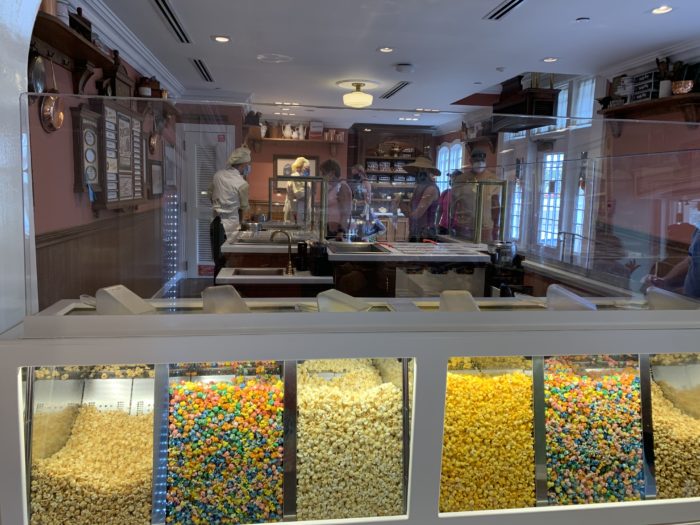 From there, you choose mix-ins from a list including: Plain M&M's, Peanut M&M's, Peanut Butter M&M's, Fudge Brownie M&M's, Almond M&M's, chopped Snickers bar, chopped Twix bar, original Skittles, crushed cookies, mini marshmallows, and crushed pretzel pieces. (Can you tell they are sponsored by M&M Mars?)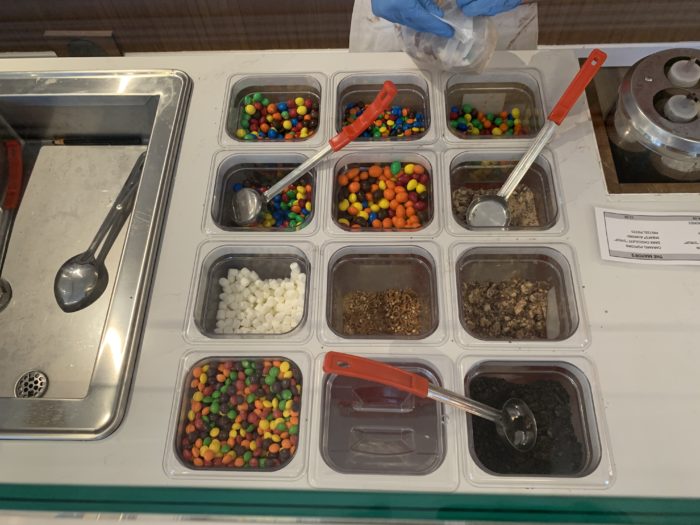 Then you select a sauce to be drizzled over your mix: dark, white, or milk chocolate.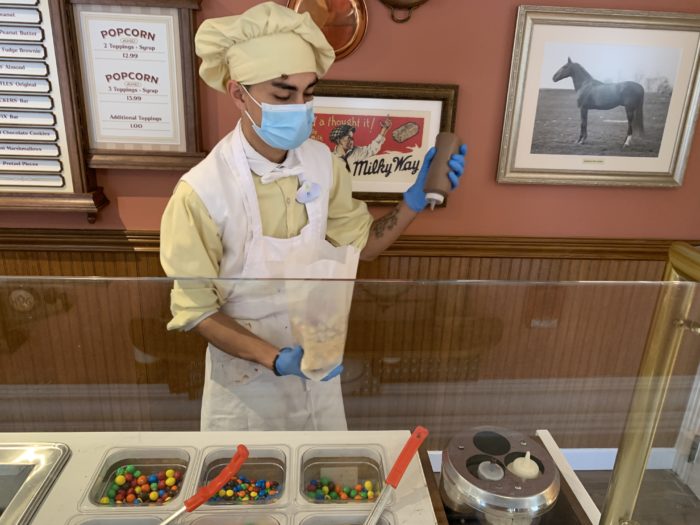 The base price for two popcorns, two mix-ins, and the drizzle is $12.99. Each additional mix-in costs $1.00 more.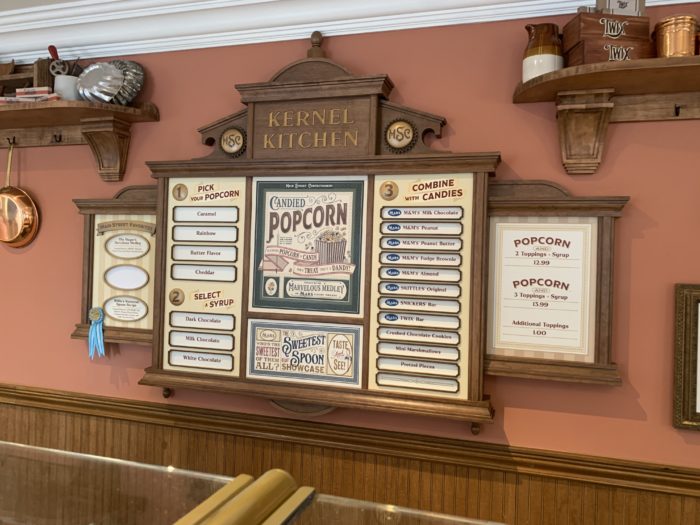 For my maiden experience at the stand I chose cheddar and caramel popcorns, peanut butter M&M's and chopped Twix, and a milk chocolate drizzle.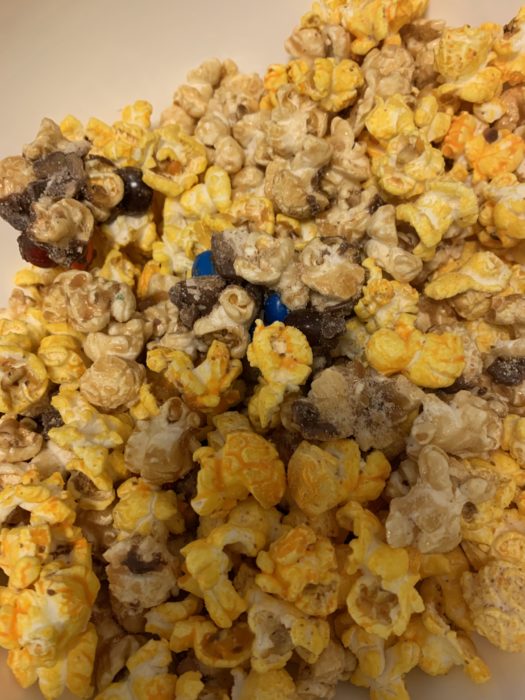 The experience itself is very much reminiscent of the create-your-own treat counter at Goofy's Candy Company.
The execution of the mixing could use a little work. The mix, including the drizzle, is assembled in a glassine paper bag, similar to those used at Karamel Kuche in EPCOT's Germany pavilion. There would be nothing wrong with this if the only ingredients were popcorn and candy. However, the addition of an initially wet sauce makes this a problematic vessel. The bag doesn't have enough volume for large scale shaking, meaning that the drizzle can only coat the uppermost layer of popcorn. And it takes a few minutes for the drizzle to solidify (at least it did on the 90+ degree day I bought my mixture), so you're getting a hand full of chocolate sauce if you dig in right away. After having that particular misadventure, I decided to save my snack to enjoy back at my hotel room where I could dump it into a bowl.
You can see above that the drizzle was just clumped on a few kernels with no large scale distribution. Not to say that this was an overwhelming negative – everything tasted yum. (Seriously, how bad could popcorn and candy be?) And I did inhale the entire bag in lieu of dinner because corn is a vegetable.
My one suggestion would be that the cast members at the Confectionery assemble and toss your mix in a bowl (like at Chop't) before pouring it into a bag for you to take away. This would involve some extra clean-up, but there is a show kitchen nearby that presumably has dish-washing capabilities. A pre-tossed mixture would have a much better coating-to-corn distribution and would be less messy for guests who want to consume their snack right away.