Dining for Large Groups at Universal Orlando
There is something different about going to a major theme park as a large group. This can be wonderful, and it can feel arduous. For sake of discussion, I am defining a large group as 8 or more. Now if you are a group of two parents and five kids that is a group with its own type issues. (As the oldest of five children, good luck!) Today we will look at how to feed your army of people.
Large groups tend to move through the theme park slower for obvious reasons like more bathrooms breaks. They can take longer to get moving in same direction and even stay moving in same direction. Being a part of a large group at a theme park will demand some sacrifice. As Shauna Nieguist wrote: "It's not hard to decide what you want your life to be about. What's hard," she said, "is figuring out what you're willing to give up in order to do the things you really care about." Being in a large group will mean giving up some things you want but it will be worth it in the end to be together having fun. An implied premise of this article is that your large group wants to do things together and not split up.
So how do we dine at Universal Orlando without having to giving up too much as a large group?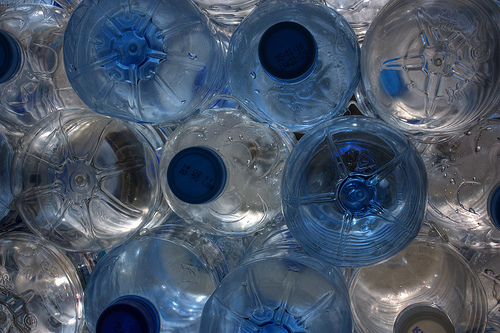 Bring snacks and water bottles. If you have a large group, then you should plan on bringing some snacks for everyone because people like to eat at different times. Snacks will save you a little money and allow the ones who get hungry to hold on until later if desired. Soft drinks can add up in terms of cost so bring water bottles and ask often at stands for free cup of water. There is a Coke Freestyle refill program that might help as well.
Try to dine at off-peak times like before 11:15 a.m. or after 2:00 p.m. for lunch. A large group will have a tough time finding seating all together during peak dining times. If you dine at off-peak times, this will make it possible.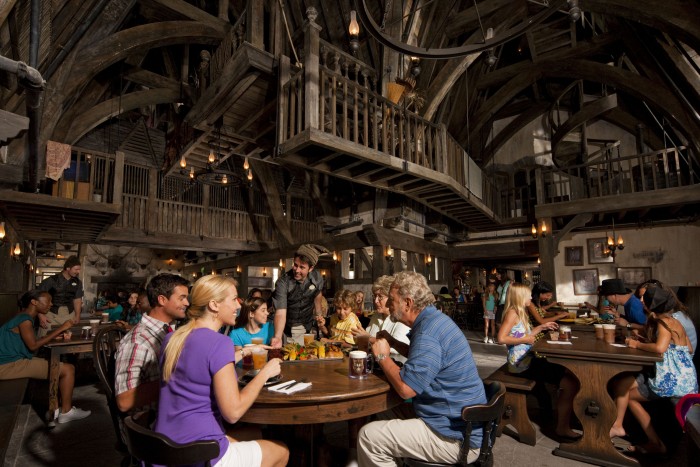 Consider the Great Feast at the Three Broomsticks. This is especially a great idea if you can dine outdoors on the back patio together. The Great Feast includes a fresh garden salad tossed with signature vinaigrette dressing. It will also include rotisserie smoked chicken & spareribs, corn on the cob, and potatoes. This is a high-quality quick service meal but there is bad news with this plan. The price is currently $70, and each additional person over four is another $18. They will make this for as many people as needed. I have rarely heard of a group finishing all the food, but this could sting your group vacation budget heavily. However, this can be an excellent group bonding meal in the "Wizarding World."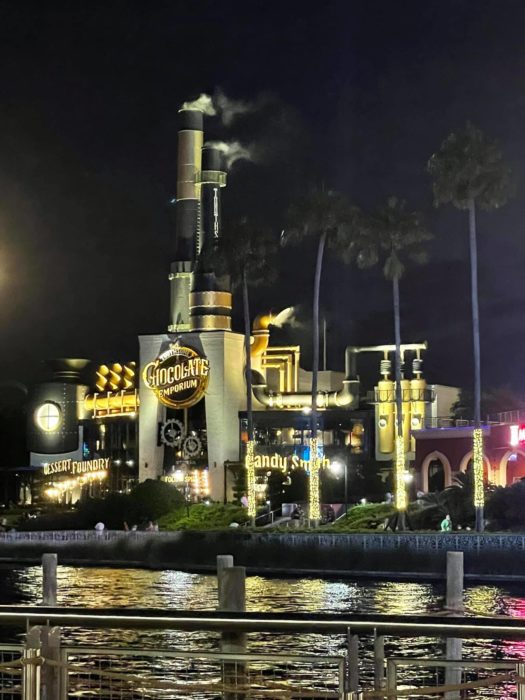 Maybe make reservation at a CityWalk dining location. The quality of food is higher at CityWalk than in park so this might provide a nice break for your large group. Best suggestions to all be seated together for a meal would be Margaritaville, Toothsome, and NBC Sports Grill. Hard Rock Café, Cowfish, and Bubba Gump's Shrimp Company are also open for lunch when your group is most likely to want a break from the park if you think those types of cuisines will help.
Theme park pizza can be your friend. I am feeling emotional pain writing those words because in park theme park pizza is below average across all the Orlando area. However, pizza can be cost effective with few people totally opposed to cheese pizza at least. Café 4 in Islands of Adventure and Louie's Italian Restaurant in Universal Studios Florida offer whole pizzas, not just by the slice. The whole pizza will run you between $35-40 each but based on size of a slice you should be able to feed at least 3-4 people will each full pizza.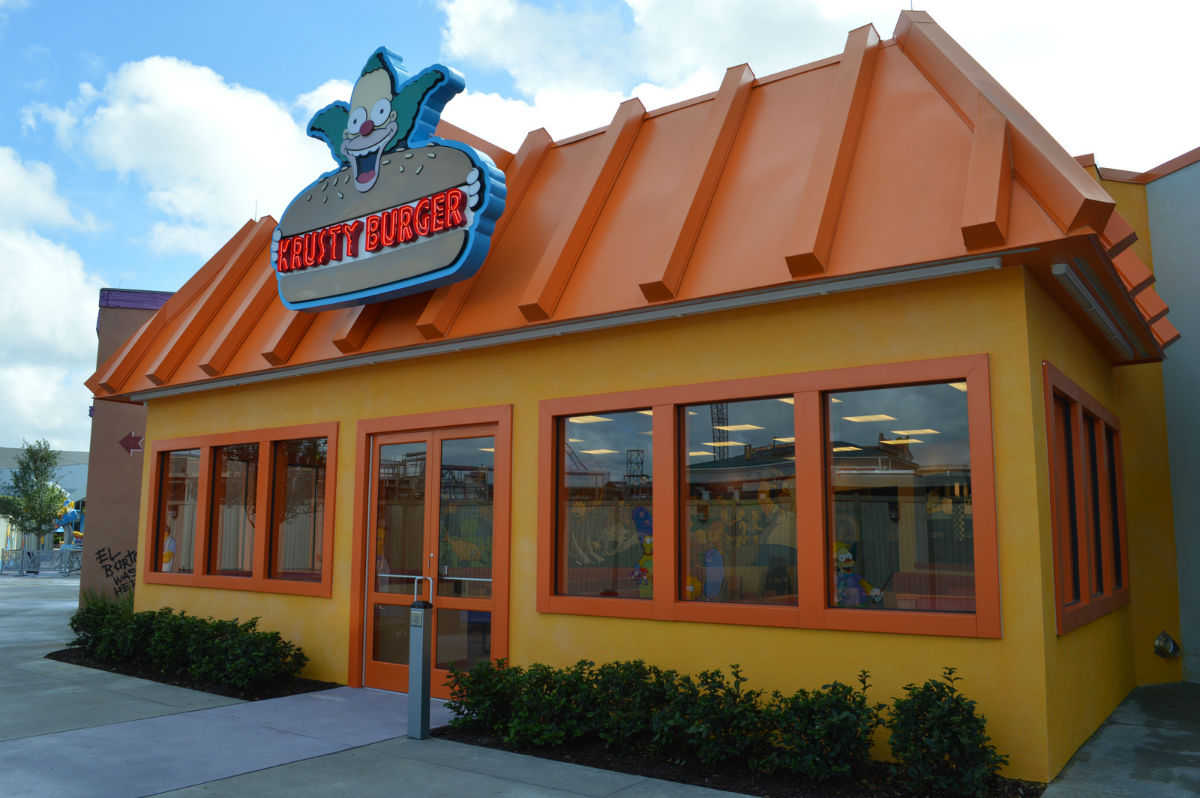 Food courts should be a last resort (unless you are talking about at your resort hotel). The food courts at Universal Orlando resort hotels are above average especially at their value plus hotels. However, you may not be staying on one of those and just want to make the picky eaters happy while in park. As you were warned, sacrifices would have to be made. This is one of them, but it is your last resort. In park, Universal Orlando offers three food court type options that will feature a variety of standard theme park food all in one place. These locations usually offer larger seating areas also to aid a large group. They are Circus McGurkus Café Stoo-Pendous, Comic Strip Café, and Fast Food Boulevard. I am not vouching for the quality of food at these locations but there will be something for everyone. If you feel the need to select food court dining then I would go with Fast Food Boulevard myself.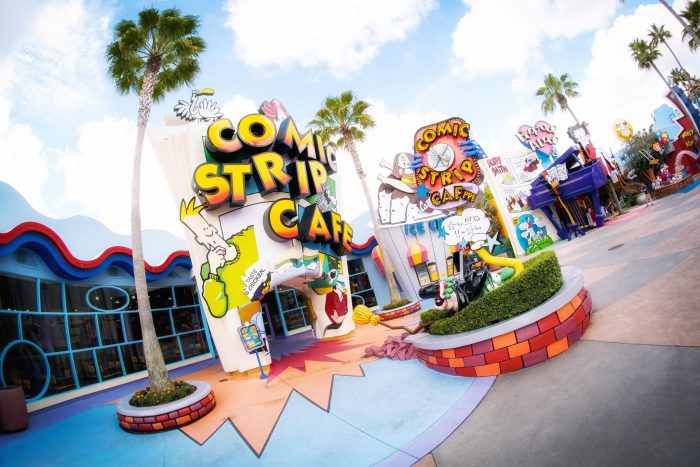 In this life, we need to make some choices. You must choose the things that you are willing to give up so you can obtain the things that you want the most. If you do not want to make some sacrifices, then you will not get what you truly want. If you truly want dining with a big group to go well then all must sacrifice. Good news though–it will most likely be worth it! Have fun and vacation like a big group should!
What are your tips for dining with a large party? Let us know in the comments.