Disney Characters You May Not Know: Lagoona Gator and Ice Gator
There are certain things synonymous with a Walt Disney World Vacation, such as Cinderella Castle, monorails, attractions, and, of course, characters! After all, if you didn't meet Mickey and Minnie, a Disney Princess, or your favorite Pixar character, did you even go to Disney World? However, when exploring the parks and resorts, some guests may come across character merchandise or references they're not familiar with or who don't have a Disney movie of their own. So for today's installment of Disney Characters You May Not Know, we're taking a look at Lagoona Gator and Ice Gator from Disney's Typhoon Lagoon and Blizzard Beach.
Who are Lagoona Gator and Ice Gator?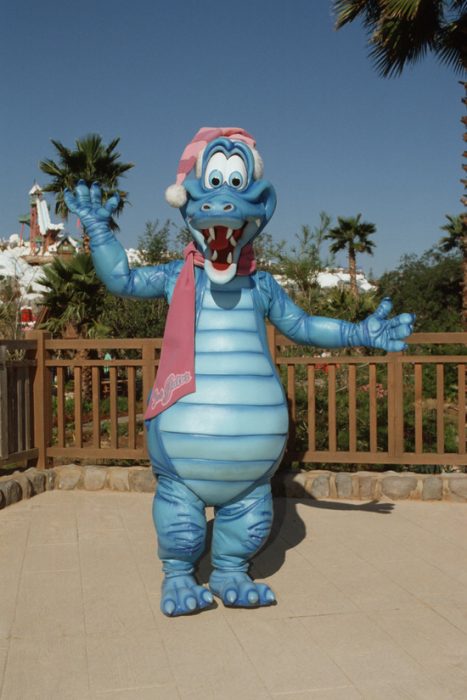 Did you know the current water parks at Walt Disney World once had mascots? Back in the 1990s and into the 2000s, Typhoon Lagoon was home to Lagoona Gator while Blizzard Beach was home to the Ice Gator.
Typhoon Lagoon's Lagoona Gator was a reddish-orange cartoon alligator. He was often depicting on pins and other park merchandise wearing board shorts and holding a surfboard. This makes sense since Typhoon Lagoon is home to the largest wave pool in North America featuring 6-foot waves! Guests can even reserve surfing lessons on select days before the park opens.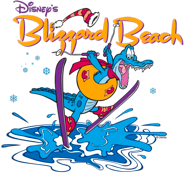 Blizzard Beach's Ice Gator was a blue cartoon alligator who wore a ski hat, red scarf, an inner tube, and skis! According to the park's story line, a freak snowstorm in Florida led to the creation of the state's first ski resort. Of course, the Florida sunshine didn't stay away for long and the snowy hills and ski runs began to melt. Before closing the resort for good, a blue gator was seen (and heard!) attempting to ski down the soggy, slushy mountain and ended up at the bottom with a splash! Thanks to the Ice Gator, the resort owners were inspired to turn the melting ski resort into a wintry water park.
The History of the Disney Water Park Gators
Even though Typhoon Lagoon opened first on June 1, 1989, Blizzard Beach was the first water park to feature a gator mascot. In fact, the Ice Gator was front and center on park maps and was an prominent presence in the park when it opened April 1, 1995. In addition to appearing on wide selection of merchandise, the Ice Gator also appeared as a character in the park with his own meet and greet.
The Ice Gator's popularity is what prompted Disney to introduce Lagoona Gator at Typhoon Lagoon. However, while Lagoona Gator was featured on some merchandise and also had his own meet and greet, he wasn't quite as prolific as the Ice Gator.
Where Can You Find Lagoona Gator and Ice Gator?
Unfortunately, Lagoona Gator and Ice Gator are no longer as prominent at the water parks as they were back in the day. The meet and greets now feature characters such as Lilo and Stitch or Goofy. However, you can still find traces of the gators if you know where to look!
Over at Typhoon Lagoon, a sand sculpture of Lagoona Gator is positioned near the entrance of the park. He's holding his signature board and wearing his board shorts against a background of surfboards.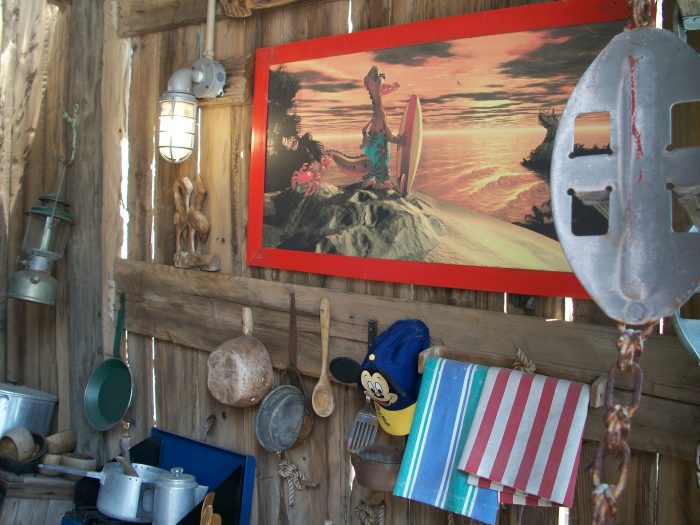 Further into the park and by the Surf Pool, Lagoona Gator also has his own hangout called the Board Room (get it?) under the clock tower. Peek inside to see his hammock, posters, makeshift kitchen, and even a painting of himself overlooking the surf and a familiar park icon!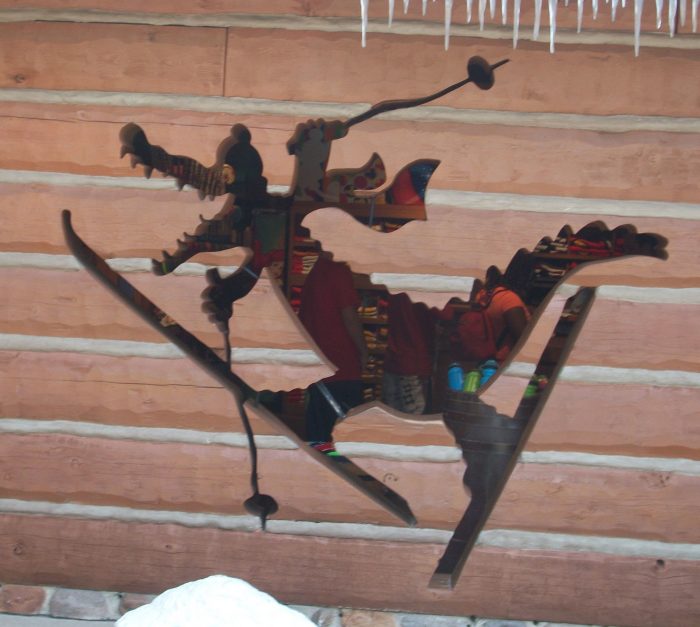 At Blizzard Beach, the Ice Gator is a lot easier to find. My favorite nod to this character is at Beach Haus gift shop. Here you can see the Ice Gator's failed attempt at skiing which inspired the park.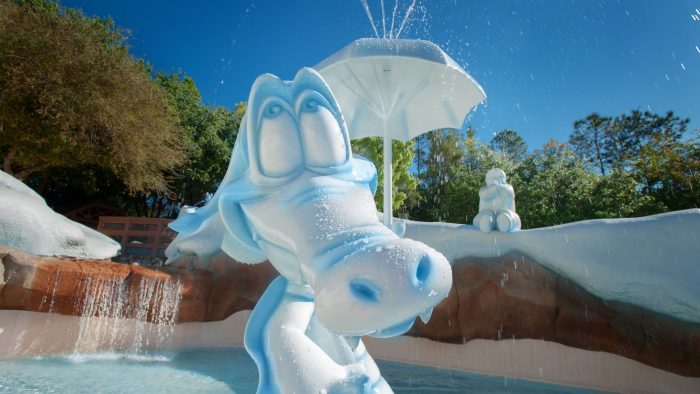 In addition to still appearing on some park signage from time to time, there's also a snow sculpture of the Ice Gator and his friends at Tike's Peak, the park's preschool splash area.
Finally, Blizzard Beach's lazy river, Cross Country Creek, floats guests around a wintry cabin which is the home to none other than the Ice Gator! But be warned, he caught a bad cold and his sneezes tend to send icy water onto guests as they float by!
Are you a fan of Lagoona Gator and Ice Gator? Did you know about these Disney characters or are they new to you? Please share!