Disney in a Minute: What is a Hard Ticket Event?
We're here with a series of quick posts, "Disney in a Minute," bite-sized nuggets of information that can better help you understand a Disney term or planning topic. Enjoy!
Normally, Walt Disney World theme park tickets include access to all of the rides and entertainment with the parks. The exception to the all-inclusive nature of the WDW park tickets are special happenings known as Hard Ticket Events. In other words, a Disney World Hard Ticket event refers to a special event or experience that requires a separate ticket beyond the regular admission to the theme parks. During these events, the parks are closed to regular ticket holders, although in most cases the event tickets can be bought by anyone and you don't need to be a member of any special group to get them.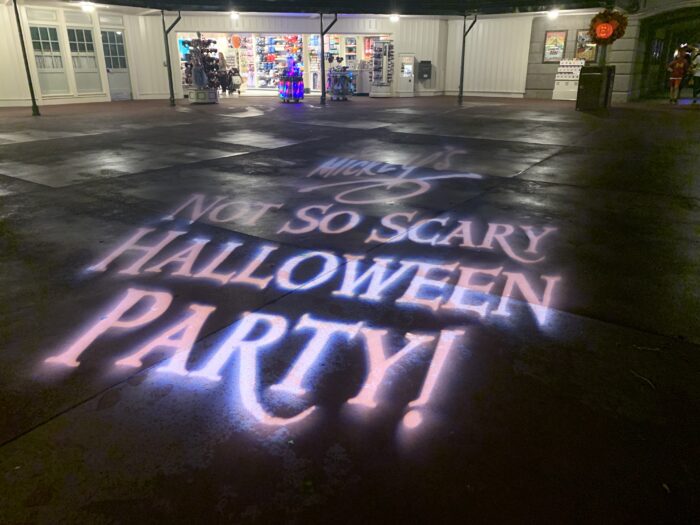 Hard Ticket Events typically offer a more intimate and unique experience compared to a typical day at the park. Although the park is closed to regular ticket holders during the event, many are held after the park's normal operating hours and don't have any impact on the visitor who might not be attending.
The most common examples of Hard Ticket Events are Mickey's Very Merry Christmas Party and Mickey's Not So Scary Halloween Party, both of which take place on select evenings at the Magic Kingdom. Occasionally other events fall into the Hard Ticket category such as Disney After Hours at EPCOT, Disney H2O Glow After Hours at Typhoon Lagoon (a Disney water park event), Disney Vacation Club Member Nights, and new in 2023, Disney Jollywood Nights at Disney's Hollywood Studios.
Hard Ticket Events typically offer enhanced entertainment such as themed parades or fireworks, special food items, special merchandise offerings, and characters dressed in event-themed costumes. Limited Hard Ticket distribution means that lines for rides are typically shorter than during normal theme park hours.

Have a question about a Disney term that is unfamiliar to you? Suggest it here for an upcoming Disney in a Minute segment.