Disney Springs Snacks Offering the Most Bang for Your Buck
Now that 2022 Walt Disney World Resort vacation packages are available to book, we're getting some insight into what Disney has planned for future vacations during these uncertain times.
It appears Disney will still require park pass reservations for park entry into 2022, and Disney Dining packages will continue to be unavailable. Yes, you read that right. No Disney Dining Plan or Free Dining Plan offers for 2022.
But there are ways to save money when dining at Disney outside of the Dining Plan. For many families and individuals, Disney Dining Plans actually cost more than dining out of pocket. The secret is knowing where to go for your snacks and meals; and as always, we've done the legwork for you.
Today I'm breaking down the Disney Springs snacks that offer the most bang for your buck!
AristoCrepes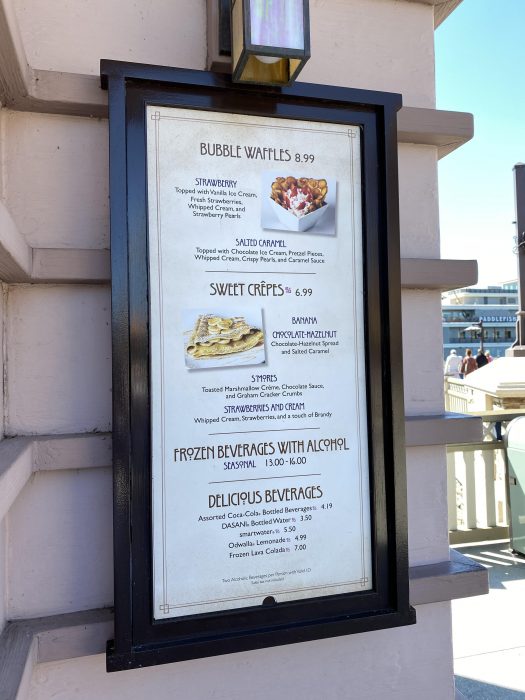 AristoCrepes is a fun spin on French crepes and the French-inspired Disney animated film The Aristocats!
At this outdoor kiosk, guests can enjoy a variety of crepes ranging from S'mores to Banana Chocolate-Hazelnut to Strawberries and Cream for $6.99.
But AristoCrepes is also home to specialty "Bubble Waffles" served with ice cream!
The Salted Caramel Bubble Waffle is filled with chocolate ice cream, caramel, whipped cream, pretzel pieces, and crispy pearls. There's also the Strawberry Bubble Waffle with vanilla ice cream, whipped cream, strawberries, and strawberry-flavored crispy pearls. Both of these treats cost $8.99.
If a crepe or Bubble Waffle is on your snack list, keep in mind AristoCrepes is usually open after 4:00 p.m. on weekdays and after 12.00 p.m. on weekends.
Chicken Guy!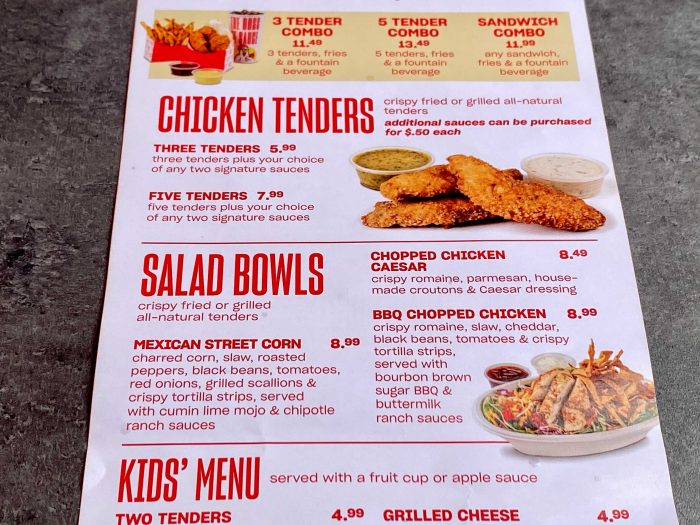 True to its name, Chicken Guy! by Guy Fieri is known for its chicken tenders; and while they make for a quick, yummy meal, they can also serve as a savory snack.
Three Tenders with a guest's choice of any two signature sauces only costs $5.99.
But for something different, cheaper, but equally savory, Chicken Guy also offers a side of their Mac Daddy Mac 'N' Cheese for $3.99 and Fried Pickle Chips with Buttermilk Ranch Sauce $2.99.
Jock Lindsey's Hangar Bar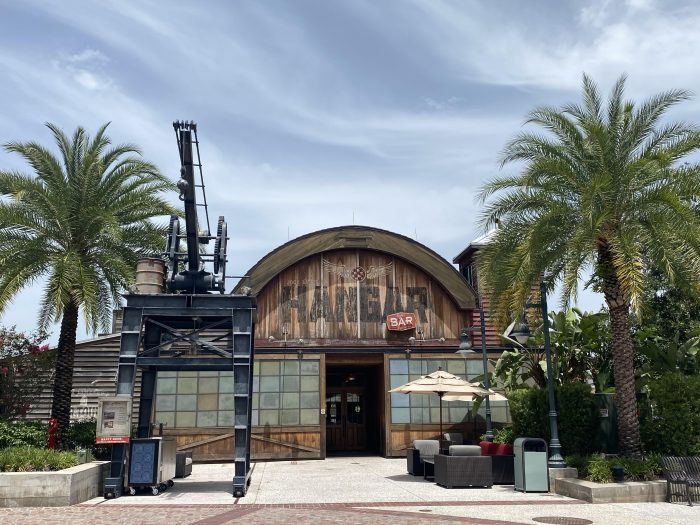 Looking for another savory snack? Jock Lindsey's Hangar Bar, an Indiana Jones-themed bar with an aviation motif, serves their Air Pirate's Pretzel for $8.00.
This giant pretzel comes with both beer-cheese fondue and spicy mustard and is definitely a step above those standard theme park pretzels for around a dollar more.
Marketplace Snacks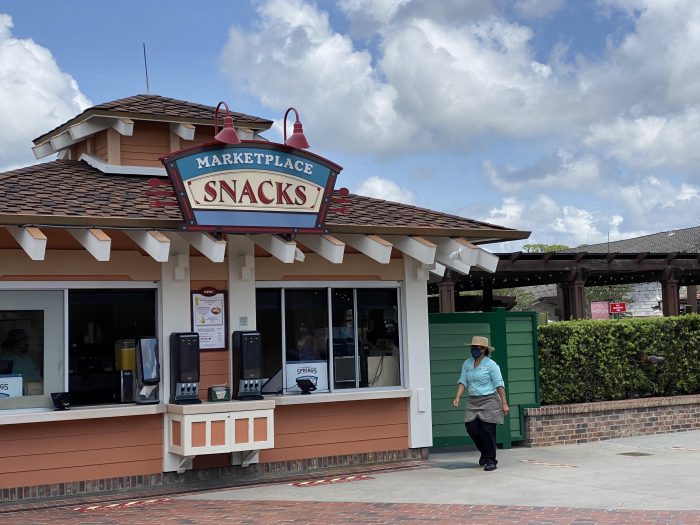 If you needed further proof that Walt Disney World is the place where dreams come true, then you should know Dole Whips can be enjoyed outside the parks and with free parking!
Marketplace Snacks offers Dole Whip Pineapple Floats for $5.99; Dole Whip pineapple, vanilla, or swirl soft serve for $4.99; and even Dole Whip Nachos!
The latter consists of a combo of waffle cone chips topped with Dole Whip, pineapple, strawberry sauce, whipped cream, mango boba pearls, and rainbow sprinkles for $8.99.
Sprinkles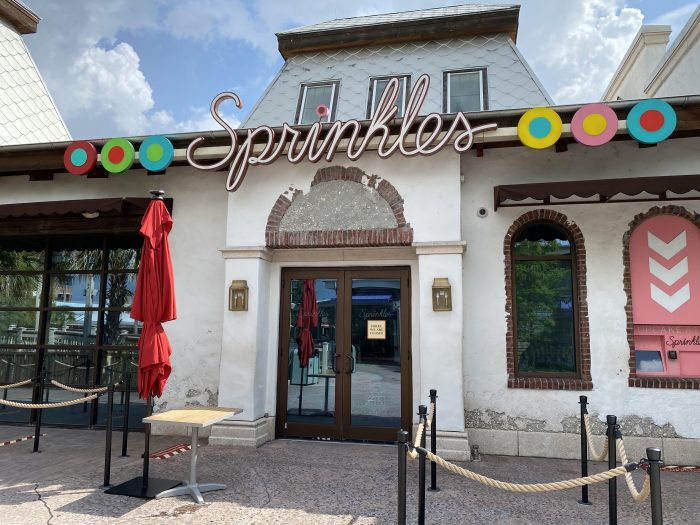 Sprinkles is a popular Disney Springs bakery specializing in tried and true flavored cupcakes, seasonal specialties, and even "Pupcakes" for pups!
One of the biggest draws at Sprinkles is its cupcake (and cookie!) ATM that's an experience all by itself.
A Sprinkles cupcake ranges from $4.95 to $5.95 for regular-sized cupcakes, $3.50 for minis, and $8.00 for a sampler.
Erin McKenna's Bakery NYC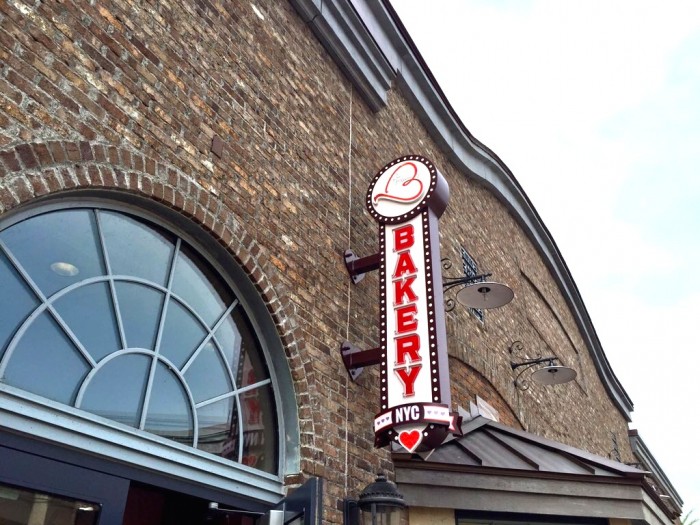 In keeping with the bakery theme, Erin McKenna's Bakery is the go-to destination for allergy-friendly cookies, cinnamon rolls, brownies, cupcakes, and more.
A cookie from Erin McKenna's Bakery costs $2.25. That's significantly cheaper than a cookie from a Disney Resort food court. You can also enjoy a half-dipped cookie for $3.50.
Those are a few Disney Springs snacks that offer the most bang for your buck. But what snacks do you consider to be the best use of your dining budget? Let us know in the comments!