Disneyland Main Street Electrical Parade Dining Package Review
Main Street Electrical Parade is back at Disneyland and so far it's been a big hit with visitors. Fans camp out hours before showtime to claim the best spots. There is another option for people who are willing to spend some money in order to secure a spot without a long wait: the Main Street Electrical Parade dining package at Plaza Inn.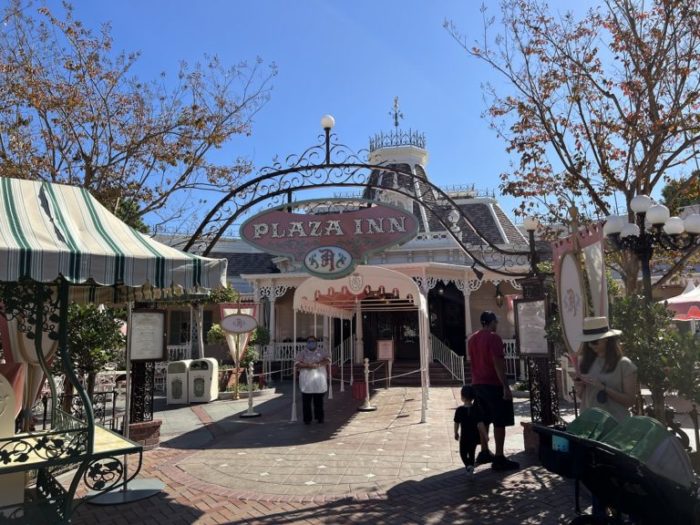 Plaza Inn, you know it and you love it. It's home to Disneyland's famous fried chicken. This is where your Main Street Electrical Parade dining package meal takes place. Reservations are a must. They can be made on the official Disneyland app, or on Disneyland's website up to 60 days in advance.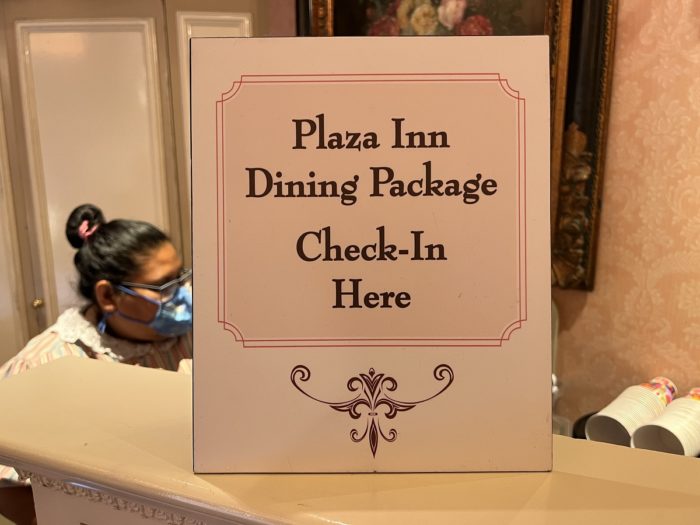 As you approach Plaza Inn at your reservation time, you'll see a Disney cast member with an iPad. They will check you in and direct you inside where you'll pay.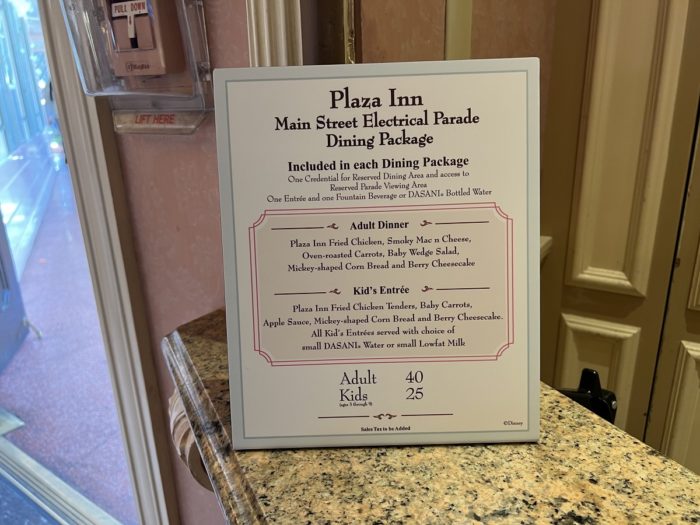 Here's a look at the menu and prices. Magic Key discounts are available as well.
After paying you'll head over to a clearly marked bay of the buffeteria to pick up your food. You can make substitutions, for example my friend swapped out the fried chicken with salmon, which is on the regular menu at Plaza Inn.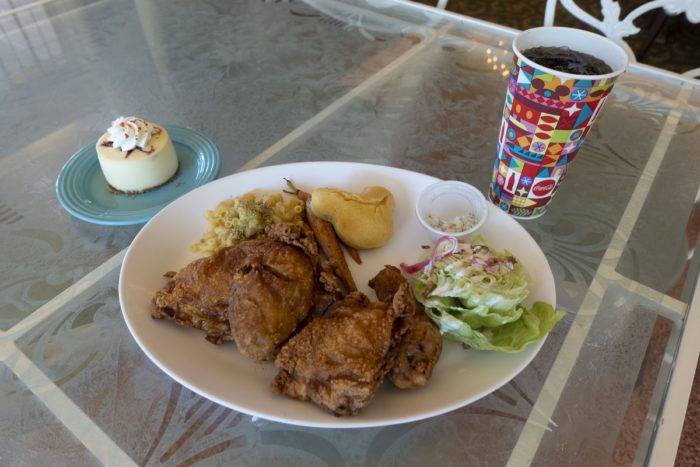 Your $40 meal includes:
Plaza Inn's fried chicken
Oven-roasted carrots
House-made smoked mac & cheese
Bacon and pickled onion wedge salad served with house-made ranch dressing and blue cheese crumbles
Mickey-shaped sweet honey corn bread
Decadent berry cheesecake
Choice of one beverage: 20 oz. fountain beverage or 20 oz. Dasani water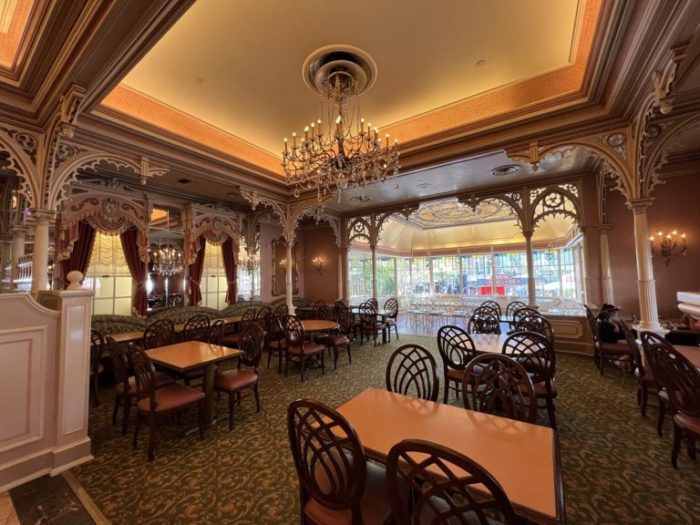 After you receive your food you're welcome to dine outside, or inside Plaza Inn's beautiful dining rooms. But keep in mind there's no reserved seating for groups who purchase the dining package.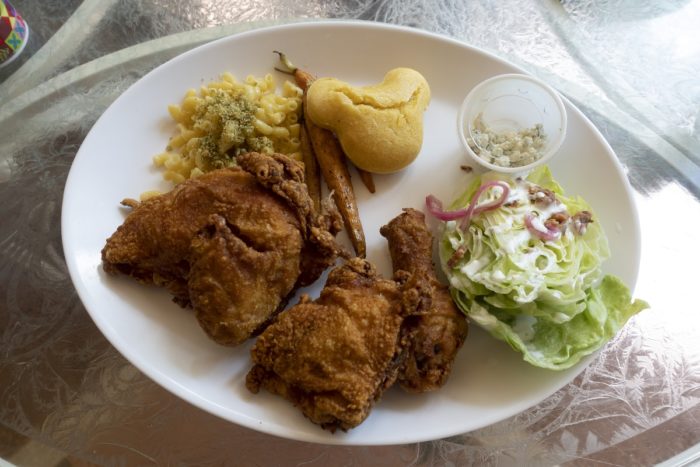 We adore Plaza Inn's fried chicken. It's perfectly breaded, spiced, juicy, tender, and delicious. The mac & cheese is… odd. Everyone in my party agreed that it was almost as if they forgot to add the cheese. Anyway, overall this is a well balanced meal and a gigantic serving of food which left all of our bellies full.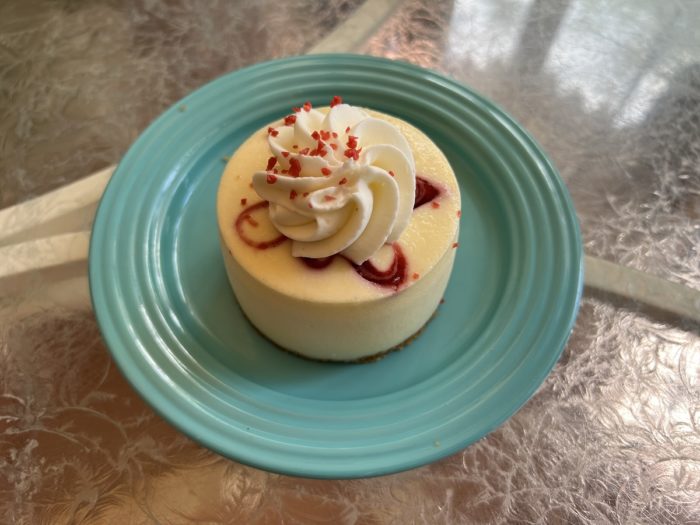 The cheesecake is not great, but also not bad. It tastes a bit on the artificial side. We observed many other dining package parties at tables around us leaving mostly uneaten plates of cheesecake, which is the same thing my group did.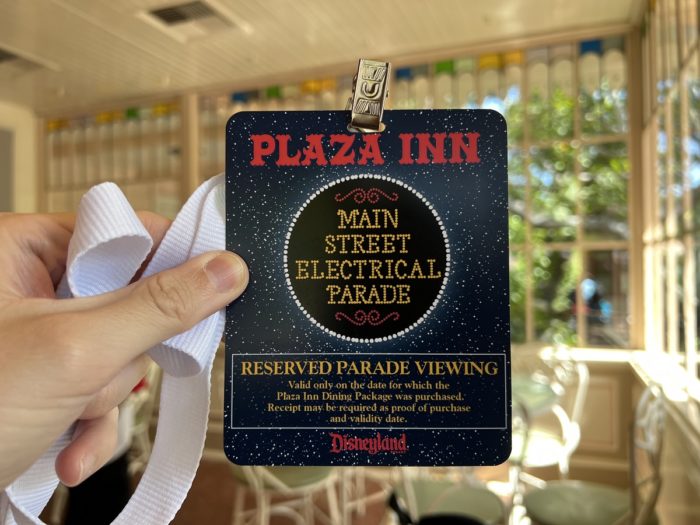 After you check in and pay you're given this lanyard. It doesn't get you in to the dining package viewing area, but it shows cast members you're allowed to be there after you enter.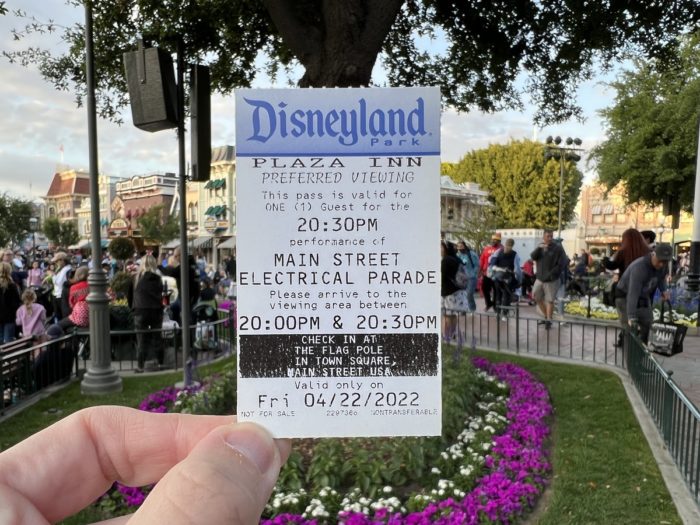 This is your ticket in to the reserved Main Street Electrical Parade viewing area. The ticket may only say to arrive 30 minutes before showtime, but never underestimate Disneyland visitor's willingness to camp out for things. People were waiting in line over an hour before the viewing area opened. Whenever you decide you're ready to wait or enter the viewing area, head to the flag pole in town square on Main Street, U.S.A. A cast member will take your ticket and let you in. If you need to leave the viewing area, tell the same cast member and they'll give you a ticket to reenter.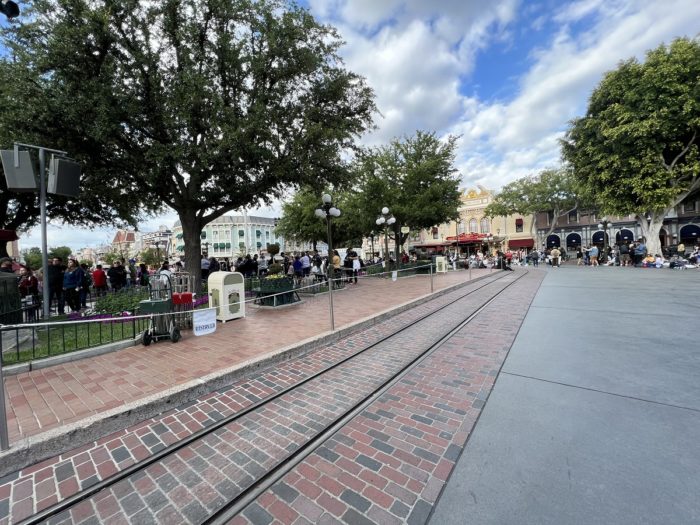 The reserved viewing area is located on the curb on the opposite side of the Main Street, U.S.A. train station. If you arrive early enough you get a coveted spot on the curb. Thankfully they don't oversell the dining package so the viewing area isn't jam packed. However, if you don't arrive early enough you will be in the second row of people, behind those early arrivals who got the spots on the curb.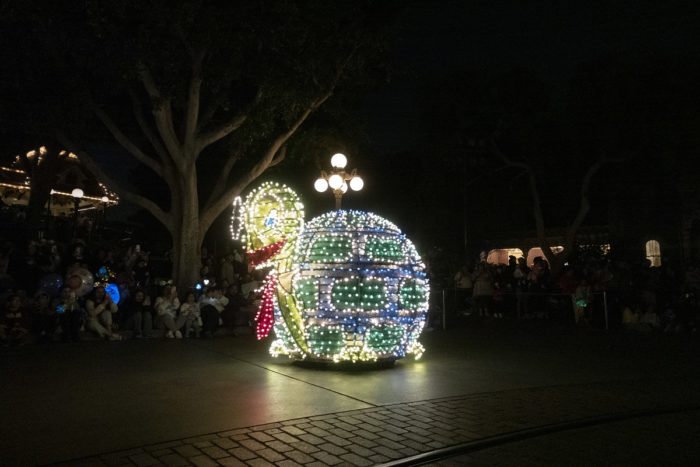 How's the view of the parade? It's just as good as any other spot along the parade route. The only difference is you wont be packed in like sardines.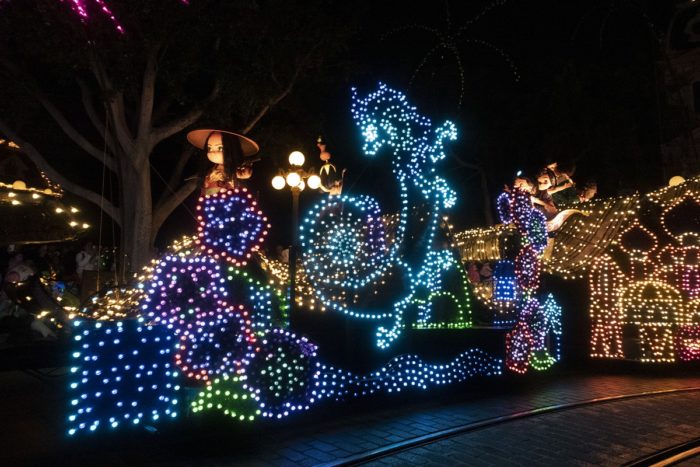 Don't miss your chance to see the return of the iconic Main Street Electrical Parade. Our agents are the best in the world and they're ready and waiting to help you plan your perfect Disneyland trip. Click here to get a quote!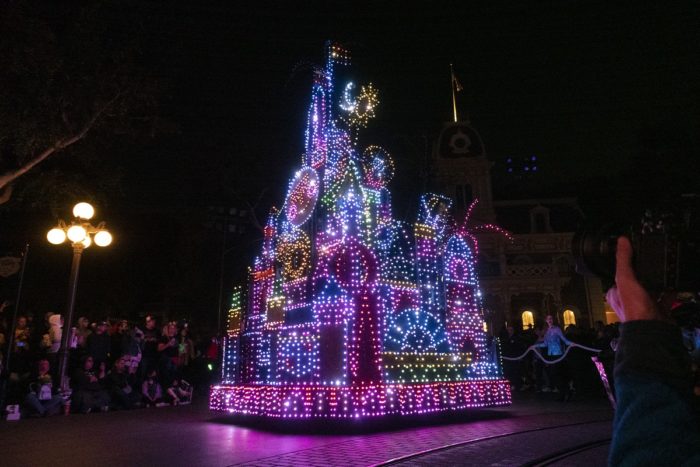 Overall the $40 price tag isn't terribly high when you consider the price of fried chicken alone at Plaza Inn is $19. That's not even counting all the extras such as a drink, dessert, and sides. I suspect for many the price will be worth it simply for the the peace of mind knowing they'll have a viewing spot locked in.
Are you considering the Main Street Electrical Parade Dining Package at Plaza Inn? Have you already done it? Let us know in the comments.