Epcot Snacks Offering the Most Bang For Your Buck
Now that 2022 Walt Disney World Resort vacation packages are available to book, we're getting some insight into what Disney has planned for future vacations during these uncertain times.
It appears Disney will still require park pass reservations for park entry into 2022, and Disney Dining packages will continue to be unavailable. Yes, you read that right. No Disney Plan or Free Dining Plan Offers for 2022.
But there are ways to save money when dining at Disney outside the Dining Plan. For many families and individuals, Disney Dining Plans actually cost more than dining out of pocket. The secret is knowing where to go for your snacks and meals; and as always, we've done the legwork for you.
Today I'm breaking down the EPCOT snacks that offer the most bang for your buck. However, I'm not including the seasonal EPCOT festival booths and don't expect much from EPCOT's Future World since it's mostly Joffrey's Coffee & Tea Company carts and construction walls these days.
Yorkshire County Fish Shop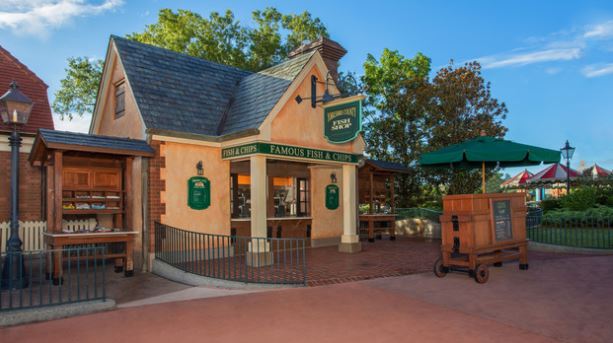 This walk-up window at the World Showcase's UK Pavilion serves up delicious fish and chip platters that make for a great snack and even a meal.
In addition to being truly scrumptious, these are the same fish and chips served at the Rose & Crown Pub but at a significantly cheaper price. Plus, you don't need a dining reservation!
L'Artisan des Glaces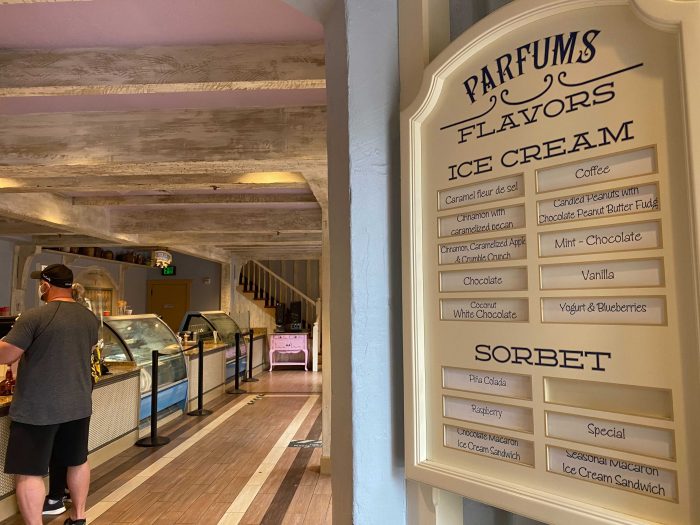 Is this the best place for ice cream at Disney World? If it's not, it's certainly a contender. L'Artisan des Glaces is a charming little ice cream shop at the France Pavilion next to Les Halles Boulangerie, and their ice cream selection is seriously good.
Guests can stick with tried but true chocolate or vanilla or pursue more adventurous flavors like coconut, white chocolate, coffee, caramel fleur de sel, or a piña colada sorbet. Yum!
A single scoop costs $4.69 while a double scoop is $7.05 with the choice of a waffle cone or cup. For a slightly more substantial snack, do consider a Croque Glace. It's literally a gourmet ice cream sandwich where your choice of ice cream and flavored sauce is sandwiched between a warm, homemade brioche bun for $7.04. It's a treat you will still be thinking about long after your day at EPCOT.
Les Halles Boulangerie-Patisserie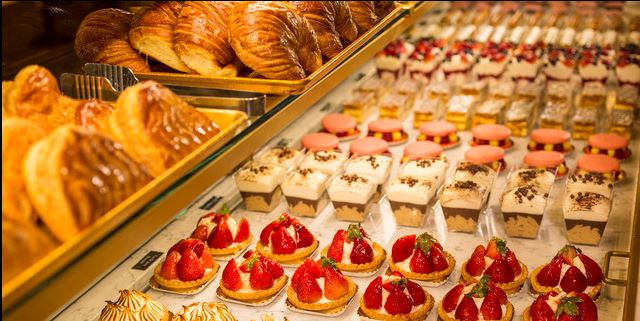 Where do I even start? This quick-service spot located at the rear of the France pavilion has achieved legendary status among Disney Park regulars. Seriously, good luck finding anything that isn't delicious or a good value by Disney standards.
But in case you need some inspiration, here are our a few staple favorites if you need a suggestion or two.
For starters, the BAGUETTES. Do yourself a favor and get a made-in-house baguette. It's described as fresh from Les Halles oven and priced at $3.10 for a whole or $2.00 for a half. Ask for some butter and you're set.
My next suggestion? The creme brulee. Granted, it's your standard vanilla creme brulee, but I argue it's better than most I've had at Disney World table service restaurants. It's also cheaper too, at only $4.75!
My last recommendation for a snack offering the most bang for your buck is the Croissant Jambon Fromage. Yes, it's only ham, cheese, and bechamel on a croissant, but it's a sure crowd pleaser any time of day and priced at only $5.00!
Kabuki Cafe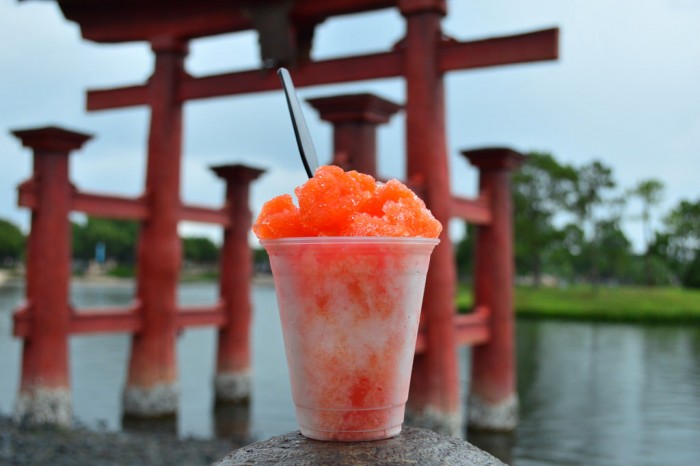 This small kiosk at the Japan pavilion offers sweet relief from the Florida heat (literally!). Here you can snack on Kakigori (or Japanese shaved ice) at a surprisingly affordable price!
Flavors range from rainbow to melon to tangerine and more and a heaping cup is only $4.50.  Also, if you prefer sweet milk topping, the price is $5.50.
Fife & Drum Tavern
While this American Adventure kiosk is known for turkey legs and popcorn, the treat you need to know about is The American Dream. I usually steer clear of the generic sugary slushies at Walt Disney World, but this patriotic treat layered with Strawberry Fanta, Blue Raspberry Fanta, and vanilla ice cream is surprisingly yummy and priced at $5.75.
Kringla Bakeri Og Kafe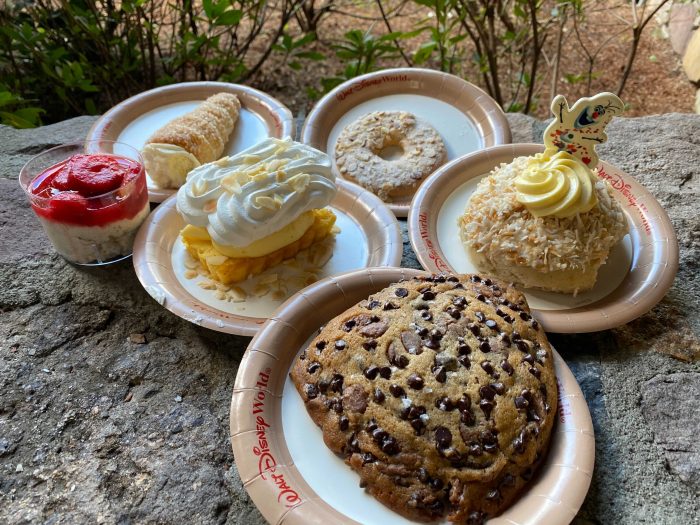 Kringla Bakeri Og Kafe at the Norway Pavilion has long been revered for its School Bread. I'm honestly not as crazy about this custard-filled roll as the rest of the masses, but this World Showcase bakery does offer other sweet treats that you can only get here with an average price hovering around $5.00.
If you too are interested in a treat other than the School Bread, consider sampling the Troll Horn pastry filled with orange marmalade cream or creamy rice pudding topped with strawberry sauce!
Those are a few EPCOT snacks that offer the most bang for your buck (and that don't include festival items). But what EPCOT snacks do you consider to be the best use of your dining budget? Let us know in the comments!