Hollywood Studios Snacks Offering the Most Bang for Your Buck
Now that 2022 Walt Disney World Resort vacation packages are available to book, we're getting some insight into what Disney has planned for future vacations during these uncertain times.
It appears Disney will still require park pass reservations for park entry into 2022, and Disney Dining packages will continue to be unavailable. Yes, you read that right. No Disney Dining Plan or Free Dining Plan Offers for 2022.
But there are ways to save money when dining at Disney outside the Dining Plan. For many families and individuals, Disney Dining Plans actually cost more than dining out of pocket. The secret is knowing where to go for your snacks and meals; and as always, we've done the legwork for you.
Today I'm breaking down the Hollywood Studios snacks that offer the most bang for your buck. But keep in mind, I'm only including the snacks and dining locations available at this present time.
Trolley Car Cafe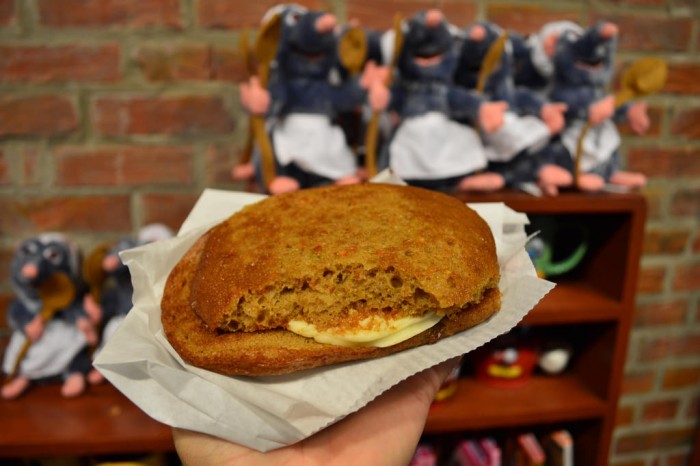 While most guests at Trolley Car Cafe are there for a Starbucks fix, there are few treats in the bakery case that are exclusive to Disney's Hollywood Studios! One of the best, and most famous, is the Carrot Cake Cookie!
While this snack has been a park snack staple for years, it has moved locations a few times before finding a home at the Trolley Car and currently costs $3.99.
If you're gonna spend money on a sweet treat, why not make it one of the best the park has to offer?
Market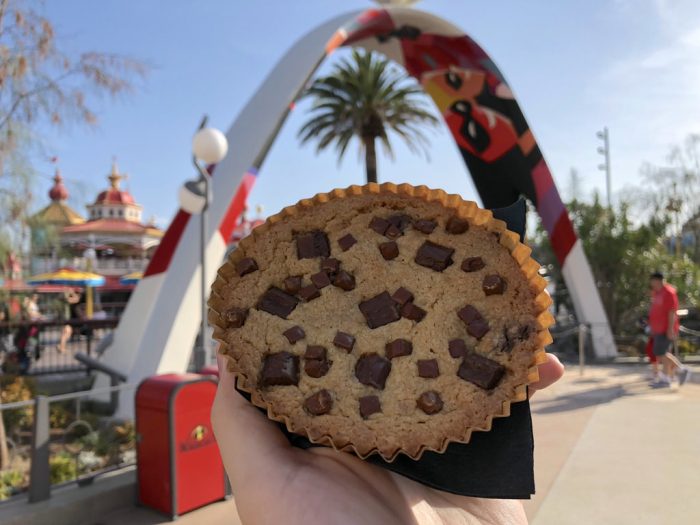 While the Market's name lacks creativity, the kiosk delivers the goods with a fan-favorite snack transplanted from Disney California Adventure – Jack-Jack's Num Num Cookie.
Priced at $6.19, Jack-Jack's Num Num Cookie is a large, deep-dish cookie with chocolate chunks instead of chips and themed after The Incredibles 2.
Look for this snack and its non-descript home across the way from Walt Disney Presents and the entrance to Toy Story Land.
Baseline Taphouse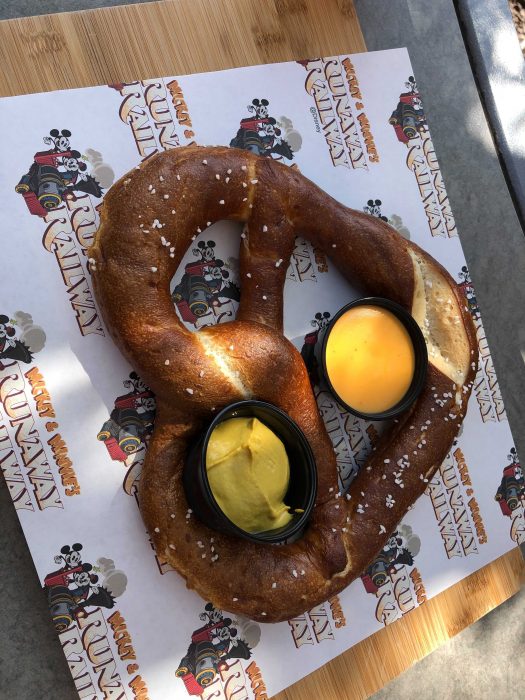 Baseline Taphouse is a Calfornia-inspired bar situated near the entrance to Star Wars Galaxy's Edge and across from Grand Avenue.
Here you can find small plates and snacks such as the California Cheese and Charcuterie Plate of chorizo and salami, toasted baguettes, a variety of cheeses, and more for only $10.00! Consider splitting it for a light snack; and for one person, it could make for a light meal.
Baseline is also home to a Bavarian Pretzel with Beer Cheese Fondue and Spicy Mustard for $9.00! It may not be Mickey-shaped, but it sure offers a lot more flavor for your dollar.
Backlot Express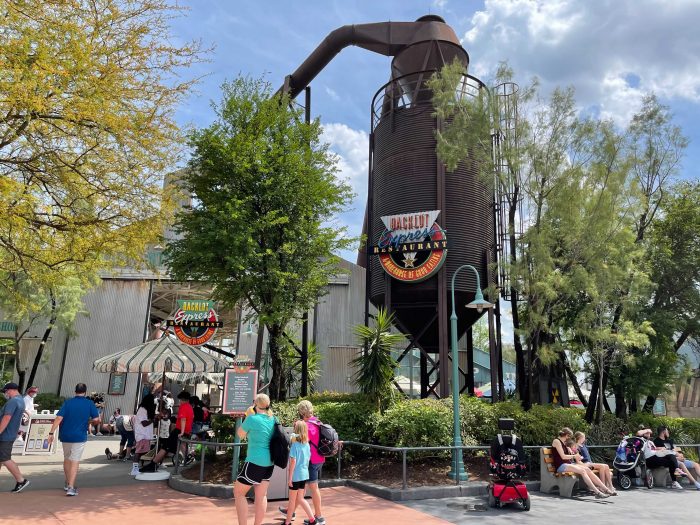 This Hollywood Studios quick-service restaurant is one of the few remaining relics from the park's former self and it's home to a few items offering a lot of bang for your buck!
For instance, you can get a kids' macaroni and cheese with sides and a drink for only $6.49. Talk about a fool-proof savory snack! The best part? There's no such thing as carb guilt at Disney World because you know you're gonna walk it off anyway.
For something even simpler, a side of fries costs $4.49; and for an extra buck, you can upgrade those fries with some cheese sauce!
Now Backlot Express is also home to a truly "Chewie" treat. Wookie Cookies! Yes, a Wookie Cookie is vanilla cream sandwiched between two oatmeal cookies and topped with a milk chocolate bandolier for $5.99.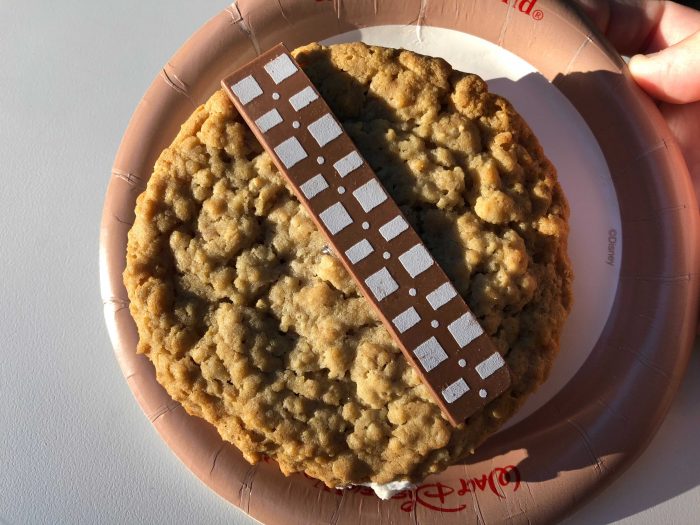 And just recently, Backlot Express introduced a Paint Can Cake. Yep, you read that right. You're gonna want this for Instagram, trust me, and it's priced at $6.99.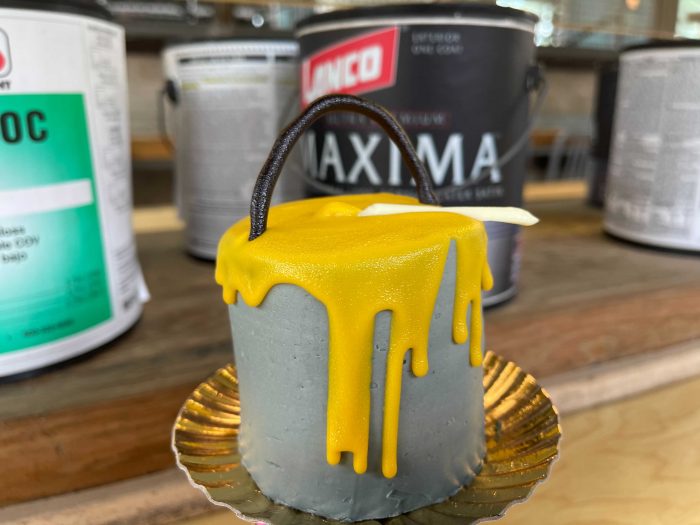 Those are a few Hollywood Studios snacks that offer the most bang for your buck. But what Hollywood Studios snacks do you consider to be the best use of your dining budget? Let us know in the comments!