FAQ: Touring Walt Disney World While Pregnant
Walt Disney World is a perfect vacation spot for families with young children. And, nature being what it is, people with young children often find themselves making more young children. This means that at any given time there are lots and lots of pregnant women at the Disney parks. Here are some frequently asked questions about touring the parks while pregnant.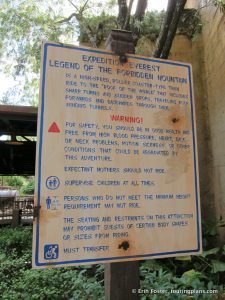 I'll be visiting Disney World while pregnant. Is there anyone at Disney World I need to tell?
Unlike Disney Cruise Line, where there are rules about travel during pregnancy, there are no blanket prohibitions about pregnant visitors to Walt Disney World. You don't need to tell anyone at Disney that you're pregnant.
However, it certainly couldn't hurt to mention it to cast members you encounter during your trip, particularly if this is your first child. If the front desk of your hotel or the waiter at your restaurant asks something like, "Are you celebrating anything during your trip?" feel free to tell them, if you care to. Disney is known for throwing a little extra "pixie dust" on guests celebrating something special. While nothing is guaranteed, you might get a complimentary dessert or other small gift.
OK, got it. Is there anyone I should tell about my plans to visit Disney while pregnant?
When embarking on any travel while pregnant, you should definitely check in with your doctor, midwife, or other health care professional. This may seem like overkill, but your doctor is the best source of information about travel safety for your unique health situation. She will probably giggle when you call to ask whether a trip to Disney is OK, but this is most definitely a better-safe-than-sorry situation.
Note: This advice applies double during while any general health or safety advisories are in effect. The COVID-19 pandemic, Zika Virus, hurricane season, and the like.
Are there things I should do in advance of my trip?
Prior to any travel, but especially pregnant travel, you should prepare in advance for medical contingencies. Make sure to always have your doctor's contact information, your health insurance card, and information about any medications that you're taking or have on your person, even in the parks. This is not the time to enter the parks without your wallet. Additionally, make sure that your partner or travel companions know your doctor's phone number and have access to basic information about your health.
While the likelihood of your needing any of this is minimal, in the event of an emergency, you want make sure that your access to care goes as smoothly as possible. While you're in diligence mode, spend a moment with the map of each park to note the location of the first aid center. If you're experiencing discomfort or have a question, the wonderful cast members there can provide assistance or recommend sources of more comprehensive care.
Anything else to do in advance?
When planning your trip, your means of transportation can have an outsize impact on your comfort while traveling. While Disney World won't have issues with your pregnancy, your airline might. Be sure to check with your air carrier about whether they have a policy on flying while expecting.
If you're considering a drive to Disney World, think about things like how long you'll be sitting in one position, how often you might need to take bathroom breaks, whether morning sickness might exacerbate motion sickness, what you're comfortable eating along the way, and so on.
Pregnancy has made me feel like I'm overheating all the time. How do I handle the added heat at Disney World?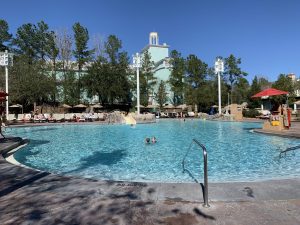 Your first line of defense related to this is timing your trip right. If you can avoid the peak heat of the summer, you're well on your way to making yourself more comfortable, but I understand that degree of planning is not always possible.
It's no secret that Florida can be hot, hot, hot at any time of year. With an already stressed body, overheating can lead to numerous problems for both mother and child. To keep your core temperature down, be sure to stay hydrated. In addition to the pricey water bottles for sale in the parks, you are welcome to bring you own water with you. The counter service restaurants will also give you free cups of ice water; just ask.
Some folks don't love the taste of Florida's water. If that's you, perhaps bring some powdered lemonade or even water-soluble electrolyte tablets to make the park water tastier and more refreshing.
You may want to consider other methods of cooling as well. Try carrying a small umbrella or parasol as your own source of shade. Those misting fans are a great way to cool off. You can also place a commercial cool pack or even a wet washcloth on your neck. Try to make the entertainment a focus of your trip, with indoor shows and attractions where you can sit in air-conditioned comfort. And even if you're not a swimmer, you may want to consider taking a dip in your resort's pool. In addition to being a great way to cool off, the weightlessness effect of the water can take a lot of pressure off your joints.
Um, the baby sitting on my bladder. How do cope with restroom needs?
If you're staying hydrated, then you're going to need to make some fairly frequent pitstops. Keep a park map handy and note the locations of restrooms. (Restroom locations are marked on both the printed maps and on the electronic maps on the My Disney Experience app.)
While oppressively long lines are uncommon in Disney bathrooms, you may encounter one or two during your trip. If you're in a must-go situation, don't be afraid to ask to cut to the front of the line. In my experience, many of the women in line ahead of you will be moms who completely understand.
I find myself getting more tired than usual when I'm pregnant. Any tips?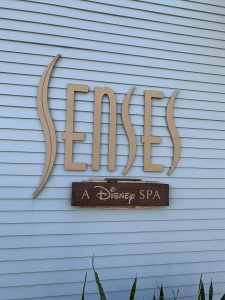 TouringPlans almost always recommends that guests take a mid-day break from the parks. This goes double for pregnant women. Go back to your hotel. Put your feet up or take a nap. Even plan for a total relaxation day in the middle of your trip. Please.
If you're unable to do that, try alternating active/standing experiences with restful/seated experiences. Now is the time to spend the day getting to know Carousel of Progress, Country Bear Jamboree, Mickey's PhilharMagic, and other air-conditioned show-style attractions.
Are there any Disney World rides I should avoid while pregnant?
While most attractions at Walt Disney World are perfectly safe for any guest, there are a few that come with health warnings for pregnant women. Most of these are the obvious thrill rides, but some "tamer" rides also have warning notices. For example, the Kilimanjaro Safari at the Animal Kingdom has advisories against pregnant women riding because of the bumpy road surfaces and jarring movements of the jeep. This may seem silly, but why take chances that you don't need to?
Warning information is available on the park maps, on the Disney website and app, and on signage in the parks.
If you have concerns about specific rides, I encourage you to find footage of the attraction on YouTube to assess how the ride moves. You can then have an informed discussion with your doctor about how that type of motion might impact your or your baby.
Is motion the only thing I should be wary of on rides?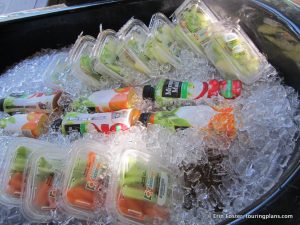 Many pregnant women have scent sensitivities. Walt Disney World happens to be a very "smelly" place, on rides and off. From the perfume counters at Epcot's France pavilion, to the burning fire scent piped into Spaceship Earth, and the aroma of skunk in the Journey to Imagination attraction, scents are used to enhance many park experiences. If you are in a phase where odors make you queasy, take extra care to become informed about which attractions have added aromas.
I am visibly pregnant, aware of the risks, and I want to enjoy a ride, even though there is a posted warning sign. Will anyone stop me from riding?
Probably not.
This is my last vacation before I have children. I want to pamper myself. Have any tips?
There are salons and spas at several of the Disney resorts. Anyone is welcome to book treatments. Some that might be particularly appealing are the Leg and Foot Intensive Massage or the Expectant Mother Massage, both offered at the Senses Spas at the Grand Floridian and at the Saratoga Springs resort.
[Note: Spa treatments may not be available during the COVID-19 pandemic.]
I'm prone to acid reflux when I'm pregnant, can I get Tums at Disney World?
Yes. The Disney resort hotel gift shops all carry a modest selection of over the counter medications such as Tums and Tylenol. Additionally, the Orlando area pharmacy, Turner Drug, will deliver to all the Disney hotels. Be aware that selections may be limited and always check with your health care provider before taking any medication while pregnant.
Do you have any thoughts on the best Disney hotel to stay at while you're pregnant?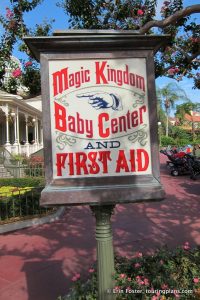 Pregnancy is the time to plan your lodging with comfort in mind.
While you may be fine on a pull-down bed at the Pop Century under most circumstances, this may be the trip in which you'll be most happy if you upgrade to digs where you have dibs on nicer bedding.
The king-sized beds at the Contemporary are among the most comfortable I've encountered at a hotel. Or consider booking a one- or two-bedroom DVC villa. These are equipped with large jacuzzi-style tubs – absolute heaven when you're exhausted. No matter where you stay, consider asking for a centrally located room, near the restaurants and transportation. The less walking you have to do at the hotel, the more energy you'll have in the parks.
My appetite is all over the map. How do I deal with food during my Disney trip?
Even if you're fine "winging it" most of the time, this may be the trip where you want to plan your food intake. Many pregnant women experience changes in their taste preferences. Be aware of how you're reacting to food. Perhaps your usual love of spicy Mexican food should be indulged on a future trip. Also, because of your temporarily restricted stomach capacity, you may be more comfortable having smaller meals or snacks throughout the day, rather than attempting to beat the buffet. This may influence your decision about whether to purchase the Disney Dining Plan [currently on pause due to Coronavirus].
You should also remember that you are permitted to bring your own food with you into the parks (avoiding glass containers). Even if you don't normally bring your own snacks with you, it may make sense to keep a supply of healthy, known palatable items with you at all times.
I'm trying to keep active while pregnant, but I'm worried that all the walking at Disney will be too much. Any advice?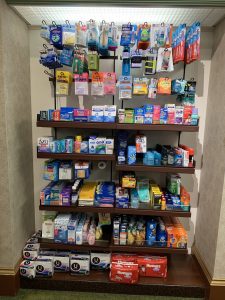 Many Disney World visitors walk 7-10 miles during the course of day in the parks. Even if you're in good shape, that can be a lot for some pregnant women.
During my own pregnant trip to Walt Disney World, I was five months along with twins. I was in good health and well acquainted with the parks. On the first day of the trip, I toured at our usual pace – skipping from one end of the Magic Kingdom to the other to minimize wait times. At the end of the day, I felt like my knees and hips had become unhinged. I had forgotten that ligament-loosening hormones and extra weight completely changed the amount of stress regular activities would have on my body. Start slow and modify both your pace and distance traveled to accommodate your new shape. If you start to feel like walking is too much for you, wheelchairs are available for rental at the front of each park. There's no shame in rest when you're touring for two, or more.
It's still early in my pregnancy. Do you have any ideas for Disney-related announcements?
Lots of couples work with Disney PhotoPass photographers to stage "We're pregnant" announcements in front of the castle. Some do this with a sign indicating a due date or perhaps posing with a copy of a sonogram photo. Others will buy a Mickey ear hats and have them embroidered with "Mom" and "Dad" (or Mom and Mom, or Dad and Dad). If you spend a few minutes on Pinterest searching "Disney pregnancy announcement" and you'll find ideas aplenty.
TouringPlans writer Dani recently shared her own Disney pregnancy announcement story. (I'm not crying, you're crying.)
Anything else I should plan?
Bring a book (or download an audiobook if you don't want to carry extra items).
You may be skipping the thrill rides on this trip, but that doesn't mean your family members have to. Let them go ahead and conquer the Yeti on Expedition Everest while you take the opportunity to relax on a shady bench with a cool drink. Your family will feel much less guilty about leaving you behind for a bit if they know that Julia Quinn is keeping you company.
So utero humans – What have you done to make your pregnant park excursions more manageable? How have you helped make your pregnant partner more comfortable? Let us know in the comments below.