Five Features I Want To See in the Disney World App
I've written a lot of articles about the My Disney Experience app, and I'm always impressed by how much it can do. But after every trip to Disney World, I have some grumbles about things that it doesn't do. After my vacation this year, here are five things that top my list of missing features.
1. Manage Your Park Reservations
Yes, I know, they're going away for most people in 2024. But I don't think they'll be totally gone forever. Annual Passholders are still going to need them (as far as we know). And I wouldn't be surprised to see Disney require them for regular ticket holders on a few days out of the year. I'm thinking heavy crowd days like around Easter break and Christmas.
If you click the big plus sign on the bottom of the app (the "add something") button, one of the options you'll see is to Make or Modify Park Reservations. And if you see one in your future plans, you can tap to modify or cancel it. But in either case, you'll get kicked out of the app to manage your reservations on the website, where you'll have to enter your username and password. On your phone, it's a pain typing that in before you can proceed – isn't that part of the point of having an app?
2. See If Your Resort's Pool Is Open
We typically visit Disney World in the summer, and thunderstorms are only to be expected. The problem: Disney is super on-top of the weather and the pools can be closed for nearby lightning even if it's sunny and cloud-free where you are. Or more to the point, where your hotel pool is.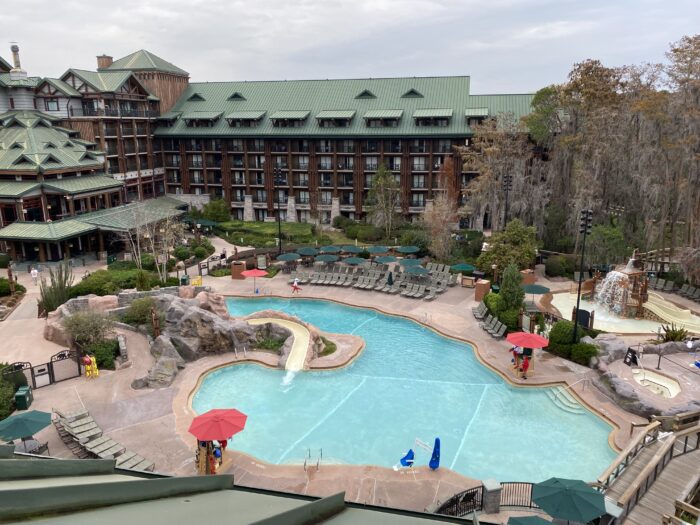 We definitely appreciate the care Disney takes for our safety, but if you head back to your room to wait out the weather, it's tough to tell when the pool has reopened. Even if you can see the pool from your hotel room, is the pool above empty because it's just reopened, or because it's still closed? We can already see bus times and real-time transportation info on the resort page in the app. I don't feel like it's a stretch to ask Disney to give us pool status updates there too.
3. A Different Kind of Genie Swaperoo
The My Day tab in Genie can be a useful way to organize your day's activities. You can add a specific showing for entertainment, see your Virtual Queue Boarding Groups, and even add custom events that wouldn't normally show up such as After Hours, Halloween and Christmas parties, etc. And then, there are the recommendations that Genie makes. These are suggestions for things you'd like to do, that Genie just plops into the lineup.
Some of these are based on choices you made when you set up Genie, and some of them are pretty random. (See: Customize the Genie Tip Board for Convenience and Speed). If you tap the meatball menu on the top right of the recommendation tile, you'll be offered a variety of actions. You can remove the recommendation, mark it as something that you've done, or swap it for something else (also known as a Swaperoo).
The one thing you can't do? You can't move it to a different time or swap the order of two Genie recommendations. If the almighty Genie has suggested that I want to ride Toy Story Mania at 11 a.m. and then Slinky Dog Dash shortly after noon, I have no way to tell it I'd rather do them in the opposite order.
4. Text a Table Service Restaurant
One of the cool things I found when I used the Walk-Up Waitlist this summer is that when you get a text confirmation or a note that your table is ready, you can text back. And I immediately thought how nice it would have been to have that feature for restaurants I where I had a table service reservation.
There are plenty of times when I knew I was going to be late (stuck on the monorail or whatever) and wished I could text the restaurant to let them know. A restaurant will generally hold your reservation for 15 minutes without issue. Even if you're later than that they'll usually try to seat you as soon as possible. But it would feel so much nicer to know that they know that you haven't just ghosted them.
5. See Your Resort's Recreation Calendar
If you're a rope-drop to close commando-style guest, you might not even know that your resort has a recreation calendar. But every Disney World resort does. The content ranges from pool games to kids' crafts to extra-fee activities like painting or Mickey tie-dye where you can spend some time having fun and take a souvenir home to boot. There are things for little kids, things for big kids to do while little kids are napping, and things for grownups to do.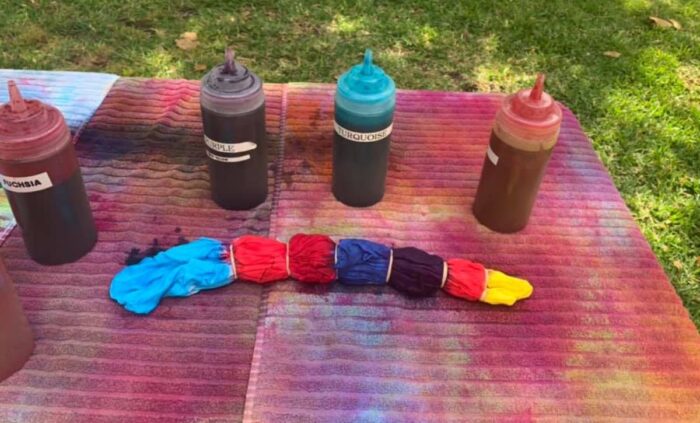 In the olden days, you'd get an emailed PDF of the resort calendar before your arrival. You could look over it with your kids and pick out some things they might like to do. And if you forgot, you'd get a copy of it when you checked in at the front desk.
Disney no longer emails the schedule in advance, and in the days of online check-in, you might not even stop at the front desk. Even if you could get a paper copy, with everything else online, wouldn't it be nice to see this info in the app? Unfortunately, it's not there. You'll find it posted somewhere in the lobby or another high-traffic area, and you can take a picture with your phone. But if you scan the provided QR code it will just take you to the Recreation tab of the resort's web page, and many activities won't be there.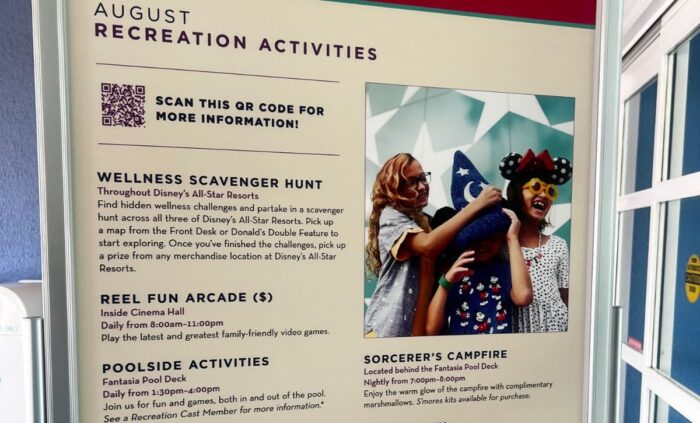 Now, I can understand why Disney wouldn't want to make this schedule widely accessible to the public. After all, the activities are meant for resort guests, and "visitation" could become an issue for popular offerings. But there's already a lot on the app's Resort page that you can only see when you're staying there. Disney, could we please have the activities calendar too?
What's your pet peeve about the My Disney Experience App? What do you wish you could do with it that you can't? Let us know in the comments!