Five Mouth-Watering Appetizers on Disney Cruise Line
If you go hungry on Disney Cruise Line, it's your own fault (said in the total "mom voice" mode). Seriously, every time you turn around, there's food to be had on board the ship. Here's some of the appetizers that you will find that may have you foregoing table manners and licking the plate.
Tomato Mozzarella Caprese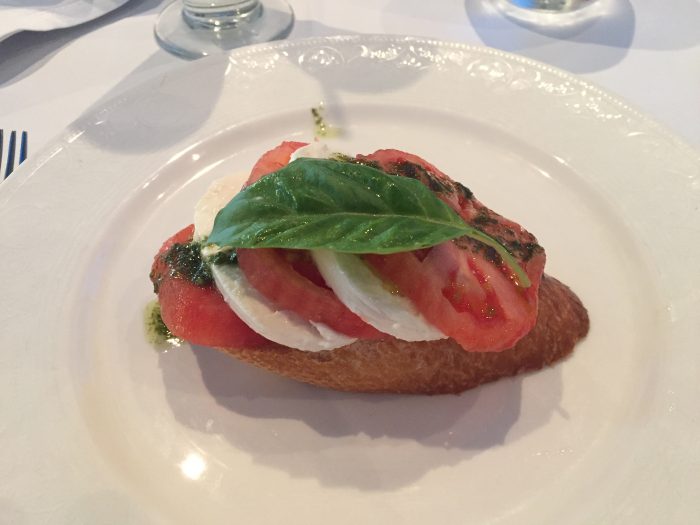 If you're lucky enough to be dining at Palo on your cruise, you know that the quality of ingredients and presentation are stellar. The vibrant colors of caprese salad are beautiful in their own right, but a simple, layered presentation on a crostini make this appetizer the perfect way to start off your Italian meal.
Breaded and Deep Fried Brie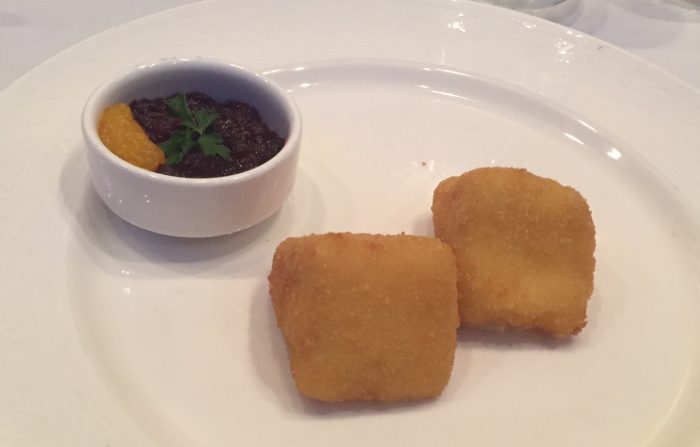 Admittedly, these aren't as impressive looking as some of the other appetizers that you'll find, but what they lack in appearance they more than make up for in flavor. It's brie that is fried in what has to be the lightest coating ever, served with a cranberry and orange chutney. The gooey brie and the tart flavors of the chutney make this a very popular dish at our table every time. You can get it at Lumiere's on the Magic, Triton's on the Wonder, Royal Court on the Fantasy, and Royal Palace on the Dream. Pro tip: If someone in your dining party says that they "just want to try some", order an extra for the table. You'll need it.
Ahi Tuna and Avocado Tower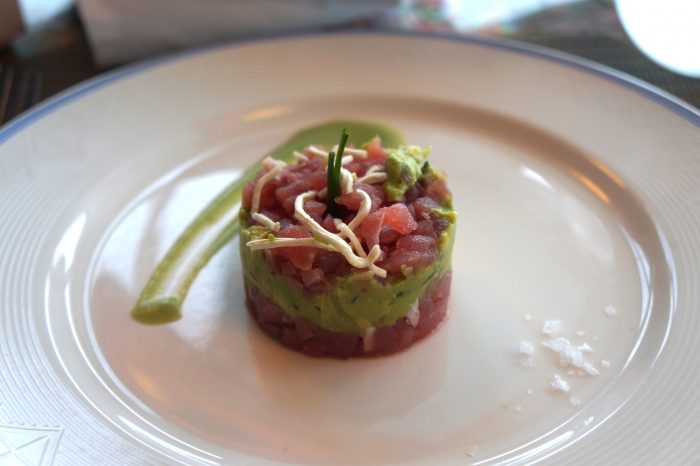 One thing that Disney Cruise Line doesn't do well is sushi. The options that you find in Cabanas are on par with grocery store sushi. It won't kill you, but it won't wow you. For those who are looking for a sushi-like dish, the Ahi Tuna and Avocado Tower is as tasty as it is pretty. It is available at Enchanted Garden on both the Dream and the Fantasy.
Black Truffle Pasta Purseittes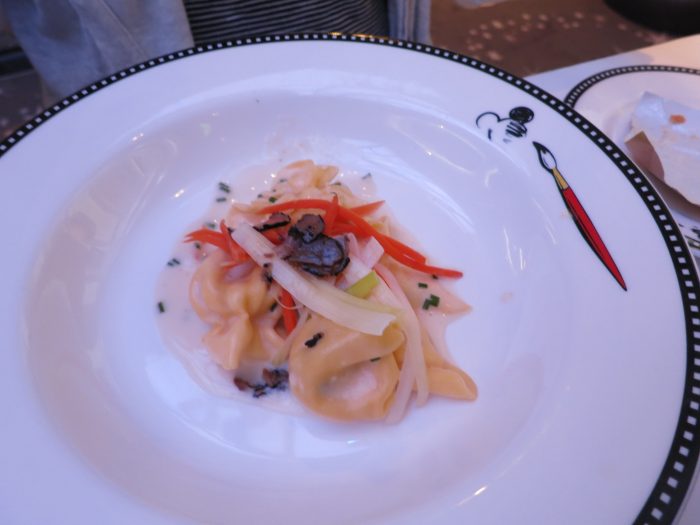 Don't let the fancy name scare you–this is just pasta stuffed with cheese in a deliciously creamy broth. If you're only going to try one appetizer on Disney Cruise Line, this is the one you need to try. Thankfully, it is available at Animator's Palate on all four Disney Cruise ships. (And Disney, if you're reading, please put this on the new ships as well, okay? Sincerely, Everyone.)
Prince Naveen's Cajun Charcuterie Board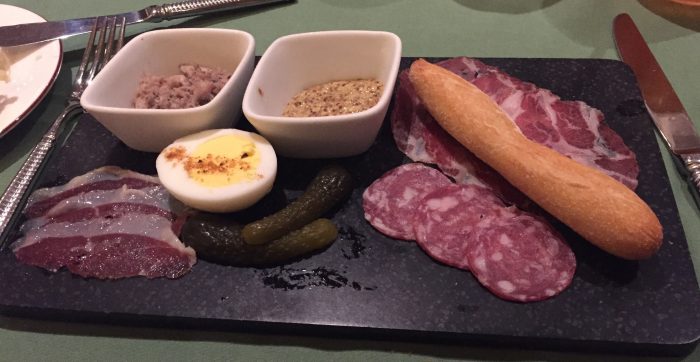 Most appetizers on Disney Cruise Line aren't really designed to be shared, but this one is a great option to order for the table if everyone wants to just try a bit. The plate includes cured pork shoulder, duck rillette, duck pastrami, saucisson, a hard boiled "cajun egg", and a breadstick, and is accompanied by spiced mustard and pickles. For people who like an appetizer with a lot of flavor, this one packs a punch. It is available at Tiana's Place on the Wonder.
Honorable Mention: All Hands on Deck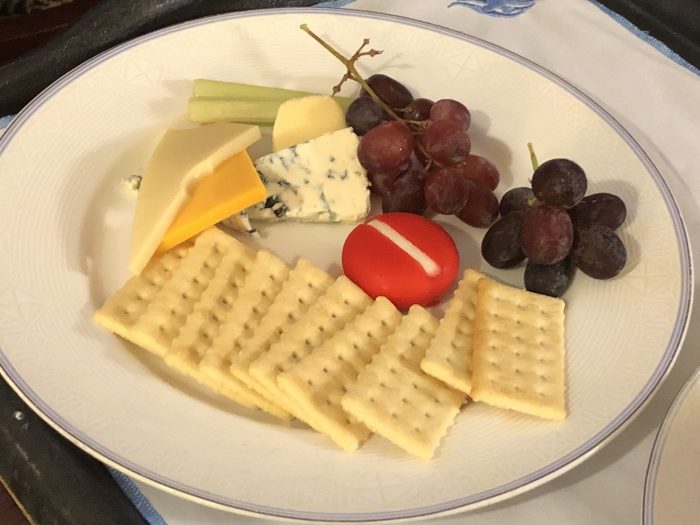 Technically not an appetizer at a restaurant on Disney Cruise Line, this item is one of the most popular items available from room service. And yes, it's free. The All Hands on Deck cheese plate makes a wonderful snack or appetizer for any meal time.
Have you tried any of these amazing appetizers? Which is your favorite? Got a fave that isn't listed here? Let us know in the comments.