PHOTOS: Studio Villa at Disney World's Polynesian Resort
I stayed in a studio villa room at Walt Disney World's Polynesian Village Resort for the first time last week. I had previously stayed in regular rooms at the Poly several times, and I've think I've stayed in studio villas at nearly every Disney Vacation Club property at Disney World. So, I have a strong base of knowledge for my assertion that this combination of Poly and villa has perhaps the best mashup of features of any Disney World room.
First let's start by stating that villa rooms have full access to all the amenities of the Polynesian resort: fun pools, classic bars and restaurants, and (hear the choir of heavenly angels sing) easy monorail access to both Epcot and Magic Kingdom. There's a reason folks keep coming back to the Polynesian and that monorail access is a key factor.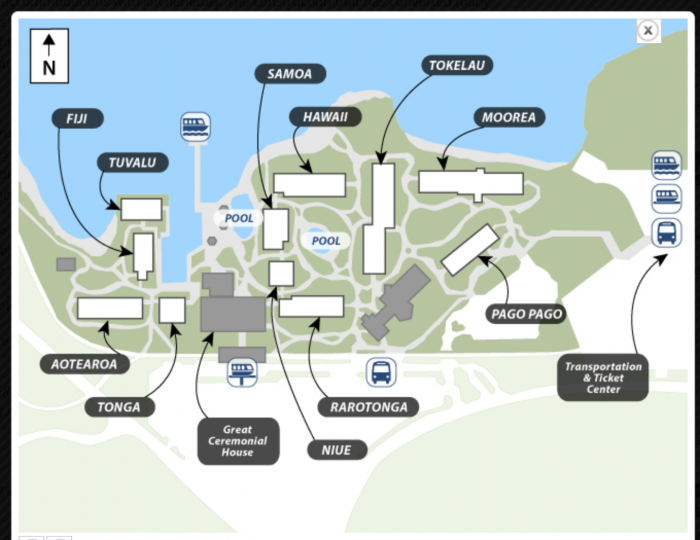 My husband and I were randomly assigned to room 1018 on the ground level of the Moorea building, facing the water. The Moorea building is a slight walk to Great Ceremonial House main building, but the views here are spectacular. We were mostly looking at the lovely bungalows, but just a few steps outside our sliding glass door, we had a full look at the Magic Kingdom and were easily able to enjoy the Electrical Water Pageant each evening.
Here's a tour of the room.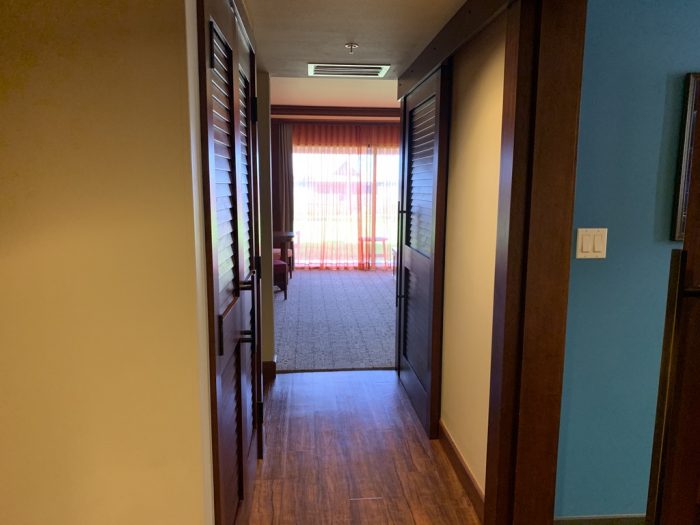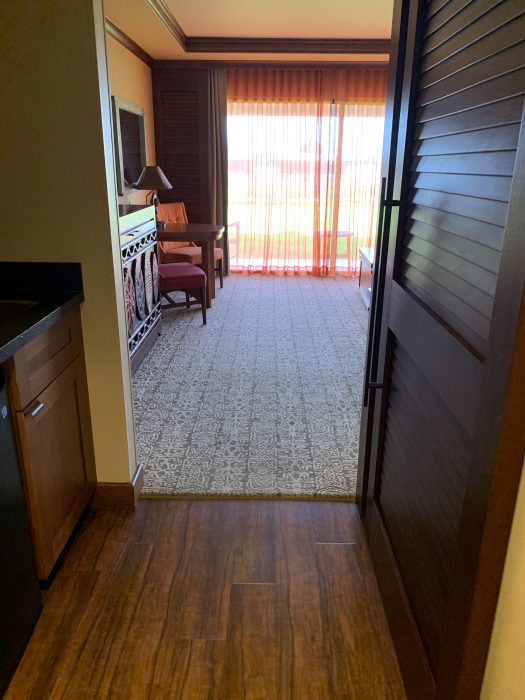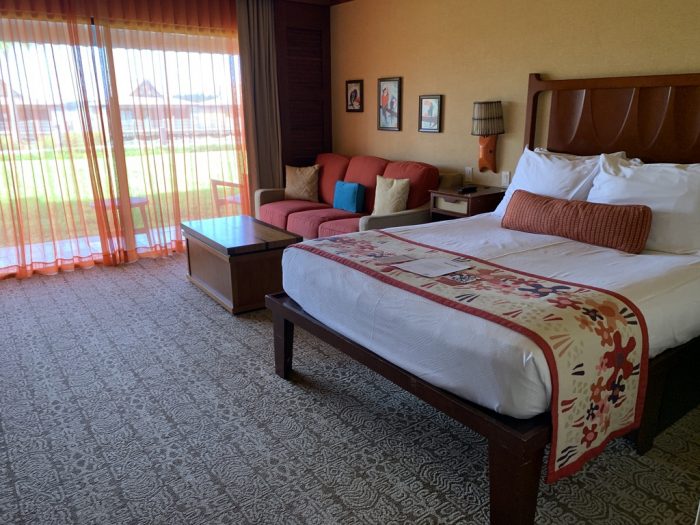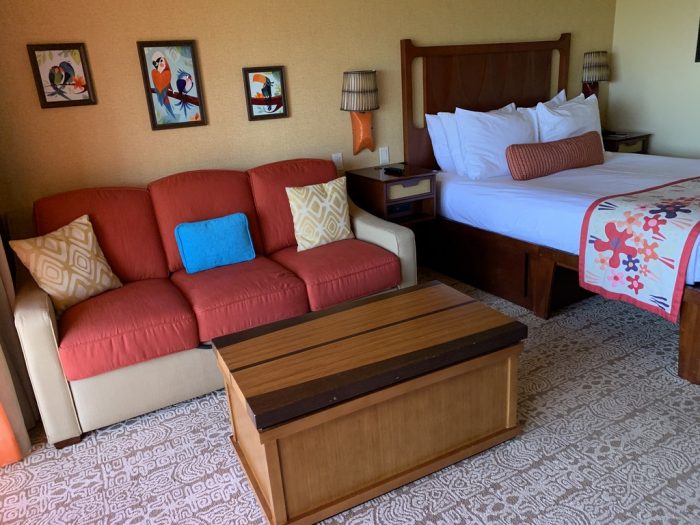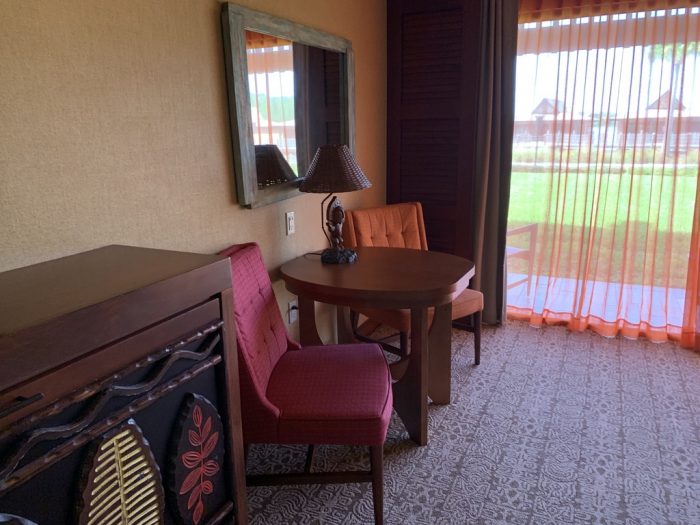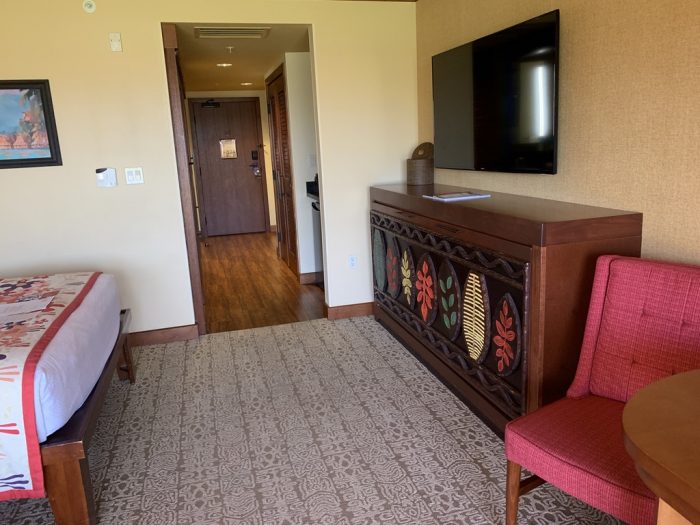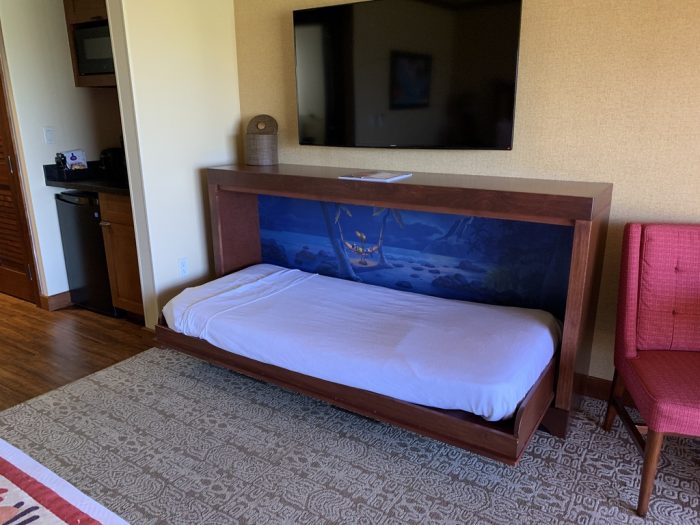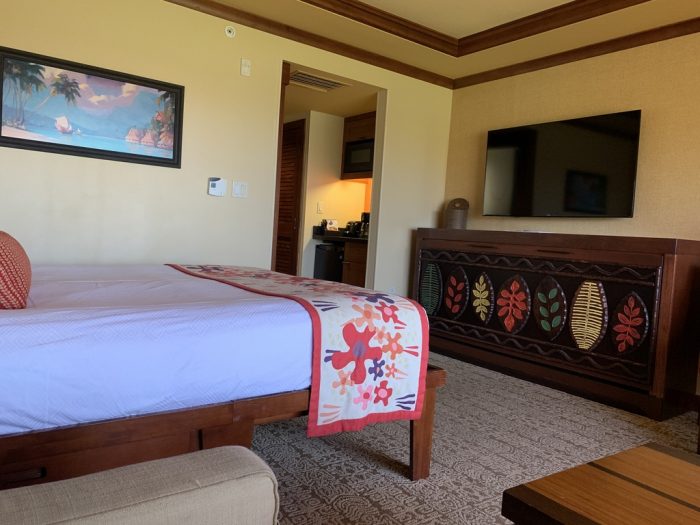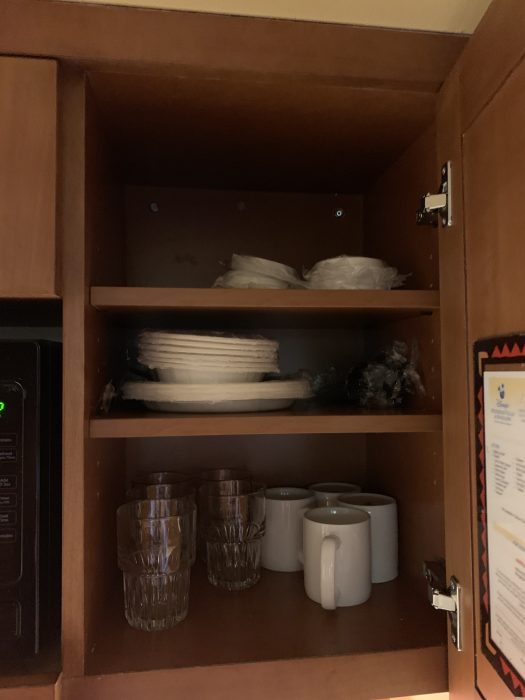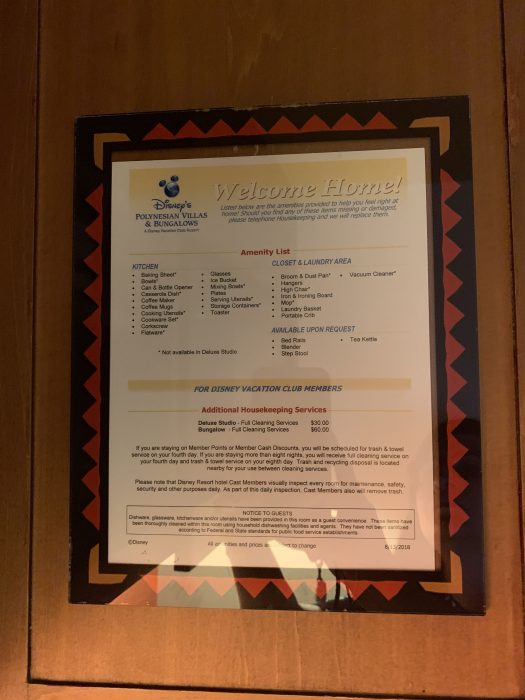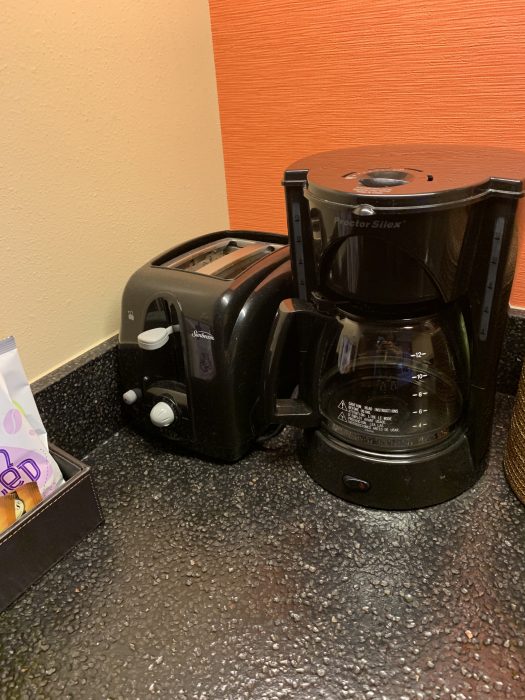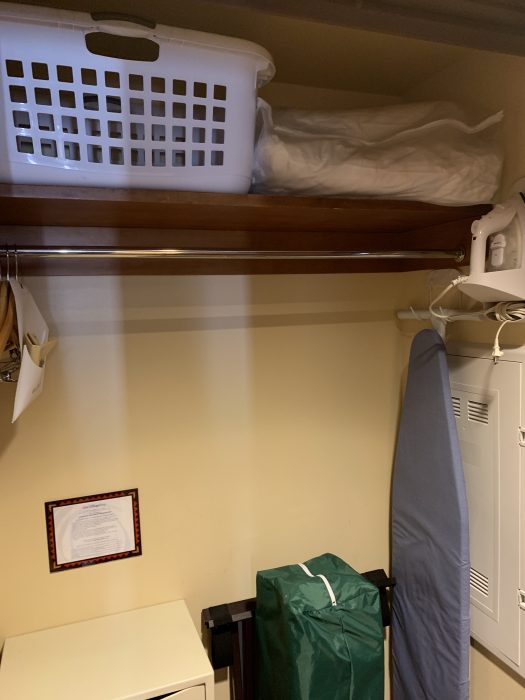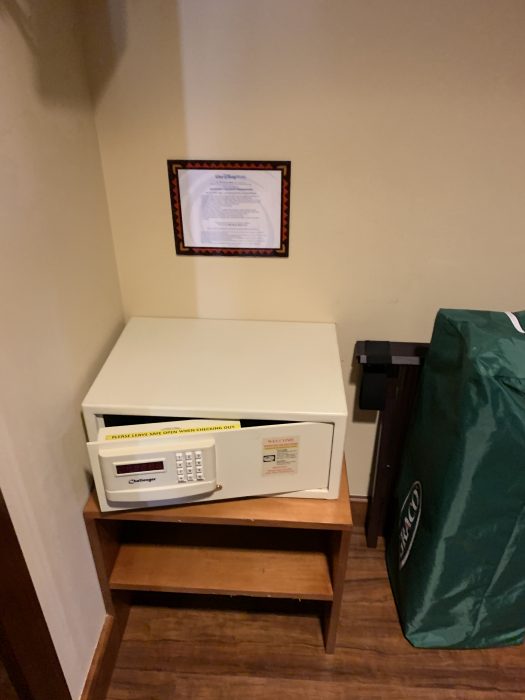 In addition to the view and the ample space in this room, one of the best features is that it has two bathrooms. TWO BATHROOMS IN A STUDIO! One bathroom includes the toilet, a bathtub with shower, and a sink. The other bathroom has a huge shower and a sink. Two people can get ready at once!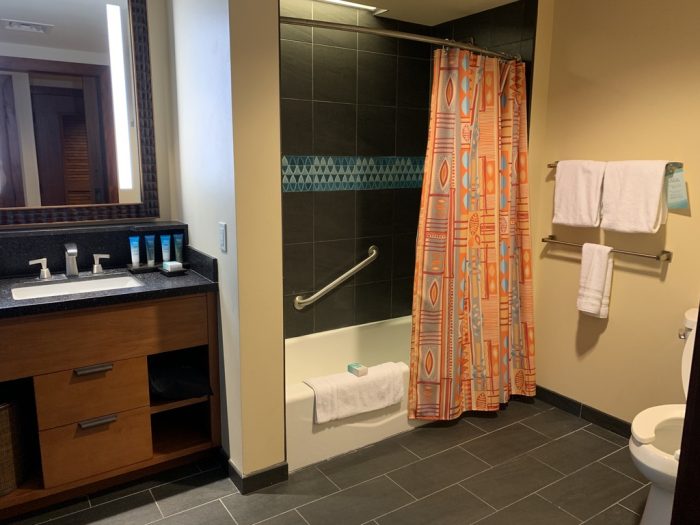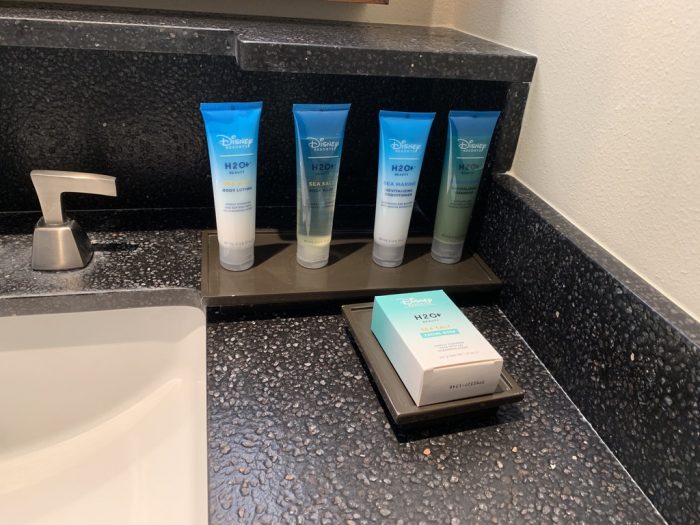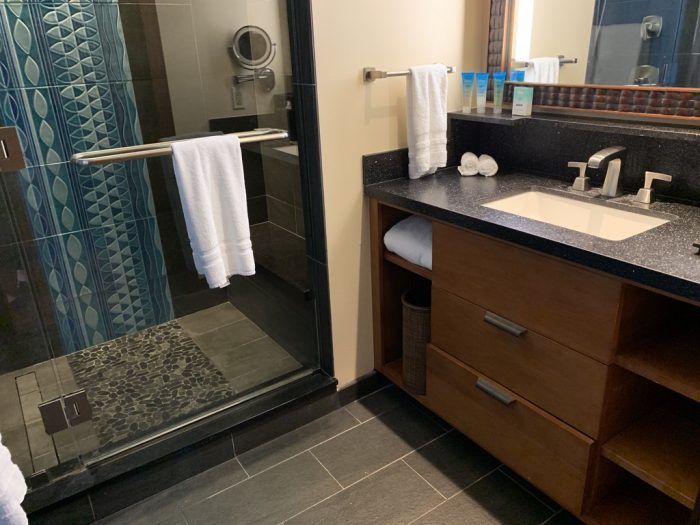 And here's our view from our patio in the evening.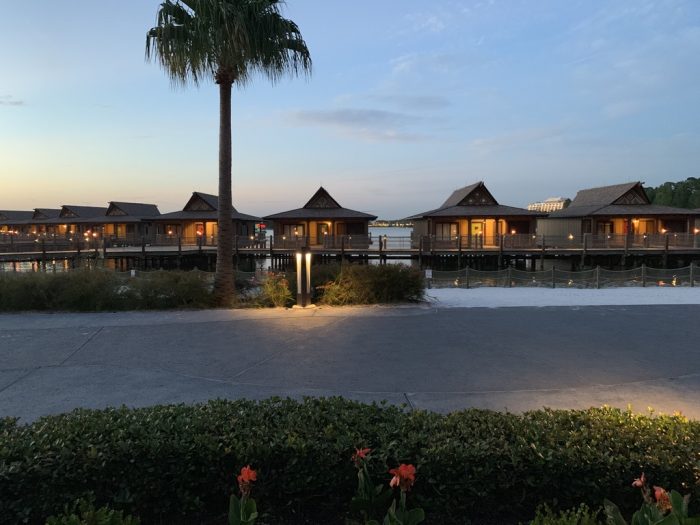 My only complaint about this room was that there were only easily accessible electrical outlets one one side of the main bed. There were plenty of outlets and USB ports everywhere else in the room, but my husband and I both like to use our phones as bedside clocks, so we had to negotiate a bit about who slept where.
These rooms are popular and can be hard to come by if you don't own Disney Vacation Club points at the Polynesian, but I'll certainly jump on the chance to stay here again should the opportunity arise.