Five Sweets I Can't Wait to Eat on My Next Disney Cruise
I was scheduled this Saturday to be embarking on a 7-night cruise on the Disney Fantasy. And although I know I'll be sailing again on Disney Cruise Line once it is safe to do so, there's a lot of "Gee, I wish…" going on in the house right now. To help keep spirits high, I'm sharing my list of five things I can't wait to eat on my next Disney cruise.
Gran Marnier Souffle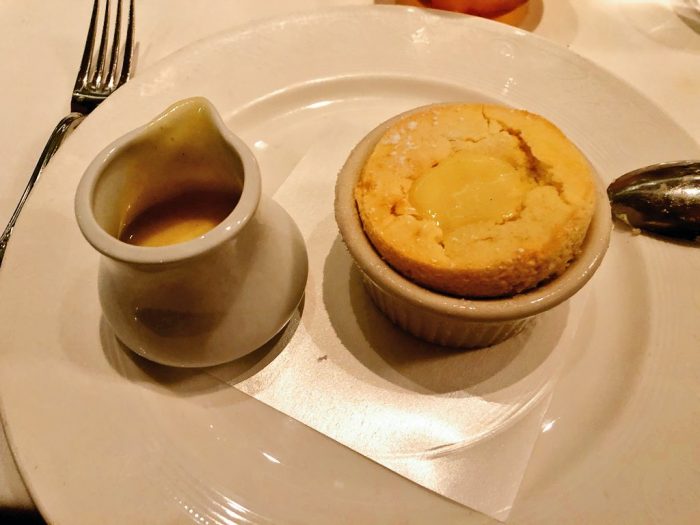 Yeah, I know. The chocolate soufflé at Palo is amazing. I'll give you that. But… and this may be the closest thing you'll find on here to a hot take… I prefer the Gran Marnier soufflé. It is the right blend of flavors and textures that makes you think you could eat more than one. (Hint: It's not likely you can, but I'm willing to try. For science!!)
Anything from Vanellope's or Sweet On You
Yes, I know there's plenty of free stuff on DCL to eat. But those treats at Vanellope's and Sweet On You are worth every penny. Going in there makes me feel like….well, a kid in a candy shop. How about you?
Rice Pudding with Apple Crumble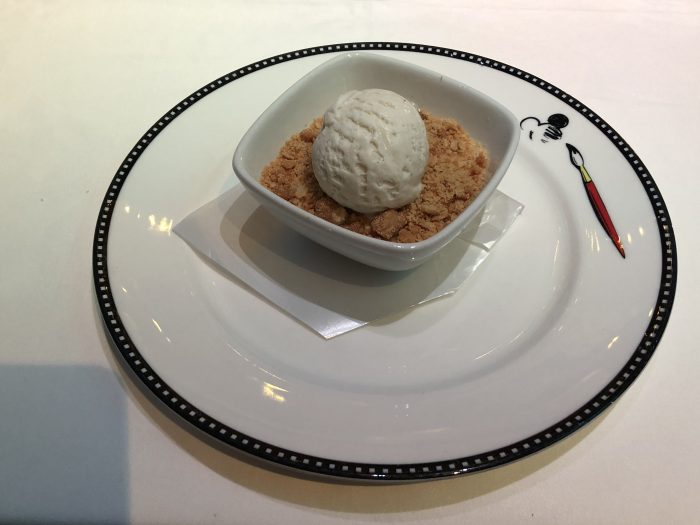 This one is a new-to-me dish from my most recent cruise that has me wondering why I hadn't tried it before. Rice pudding. Put an apple cobbler on top. Serve. If that's not the idea of comfort food in bowl, I don't know what is. This is one of those dishes that I *almost* think I could make myself at home, but know that I can't replicate the pixie dust effect that is in every food on DCL.
Soft Serve Ice Cream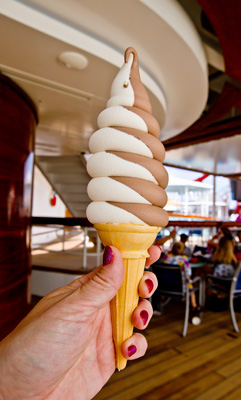 Can you eat your weight in soft-serve ice cream? I know many people who try. It's the perfect grab and go snack for any time, and the "free" price tag? Marvelous.
Warm Sticky Date Pudding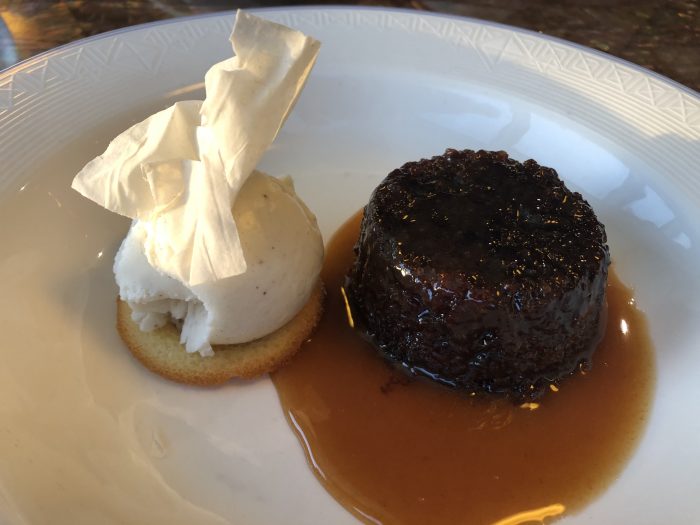 I don't like dates, and this doesn't have the texture I'd think of when someone says pudding, and yet it is quickly becoming a favorite dessert of mine every time I have it. It's just sweet enough, and a very comforting way to end a meal.
And a bonus item–Specialty Coffee from Cove Cafe and Vista Cafe
Technically, y0u drink coffee and not eat it, right? Well, on the list of "things I probably wouldn't get again but boy was it cool to get" was the hot coffee served in an ice cream cone from Vista. I'll stick to other coffees there, but I had to share the photo anyhow. How weird is this?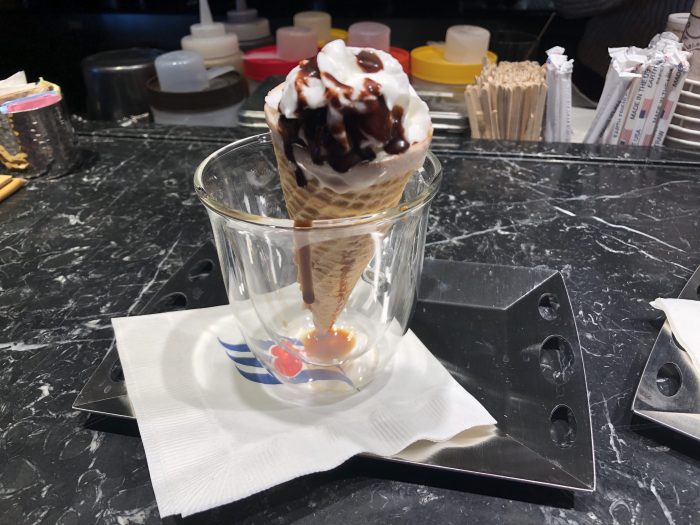 Do you have any favorites that aren't on this list? What are you looking forward to trying on your next cruise? Let us know in the comments.