Get to Know: The Disney Cruise Line Pre-Sailing Mailer
When you book a Disney Cruise Line sailing, you'll get lots of emails – receipts, reminders, and promotional materials. You'll also get ONE physical mailing – the pre-cruise mailer. Currently, the pre-cruise mailers are going out about six weeks prior to sailings, but depending on when you booked and where you live, you might find this varies by a week or two.
The pre-cruise mailer is now a one-piece folder, plus your cruise luggage tags – that's it.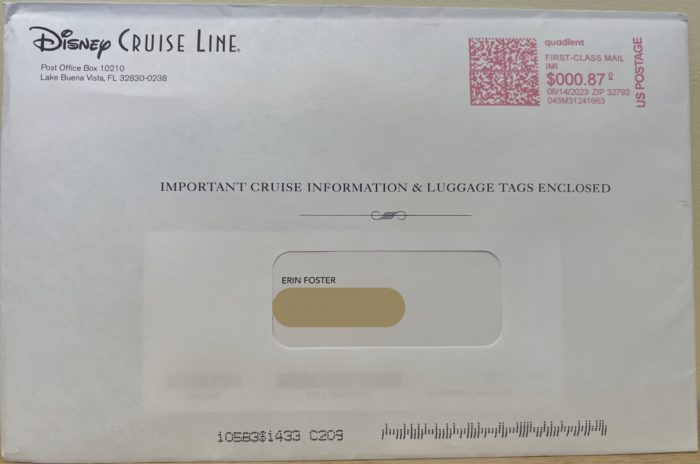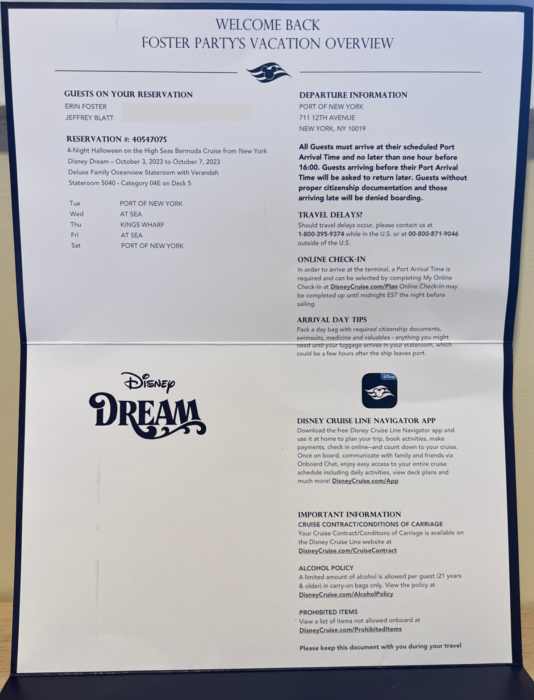 Although the mailer is just one page, there is a wealth of important information that you should make sure to read. Here's a breakdown.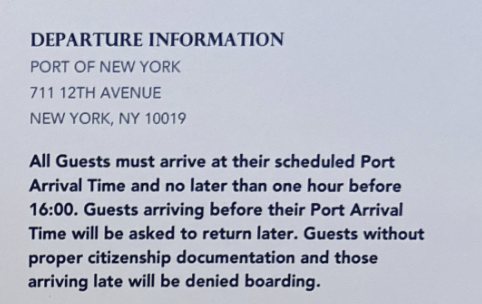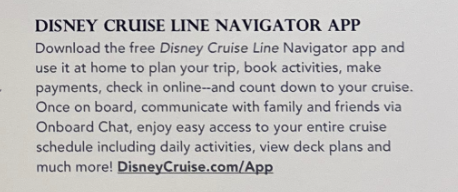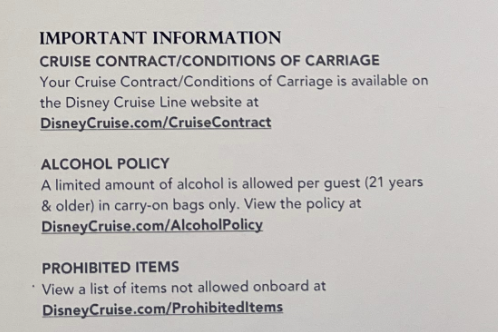 If you're a DCL veteran, but it's been a while since you sailed, you may remember receiving a fancy spiral-bound booklet in the mail before your trip. The booklets were discontinued in 2019. The booklets contained lots of information that is now only available on the web including your cruise contract, lists of any onboard or in-port activities you've booked, information on dress codes, your itinerary, information on gratuities, and much more. It certainly makes sense from an environmental and mailing cost perspective why the booklets were stopped, some guests miss out the information it contained. Please visit the DCL website frequently before your sailing to make sure you're aware of all these things.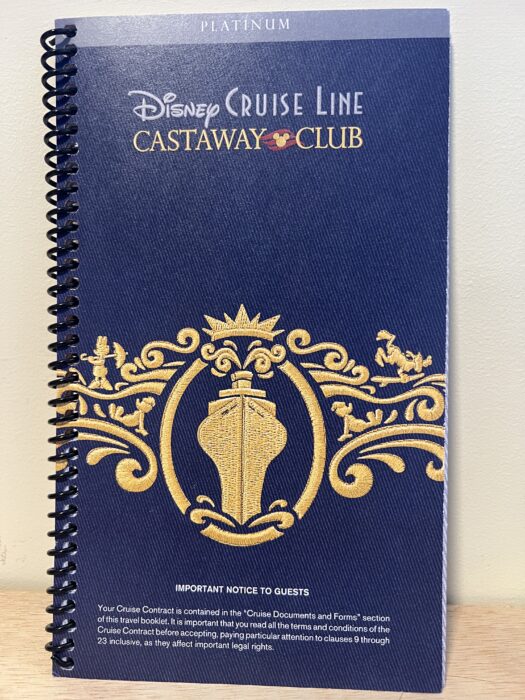 Beyond pure information, the only other item in your pre-cruise mailing will be DCL luggage tags – two per person. You should place these on your bags just prior to your arrival at the port. If you're flying to your DCL embarkation point, do NOT place the DCL tags on your bags before your flight – this will just confuse the airline folks.

Please note: if your party is booked in more than one stateroom, you will receive multiple mailings, one for each cabin.