Getting to Know Lines 2.0: Attraction Information and Wait Times from the Parks Screen
Now that our new Lines 2.0 app has launched, we'd like to show you some of the features you'll be sure to enjoy on your next visit. Today, we're looking at the Attractions feature, available by clicking the Parks icon at the bottom of your app screen.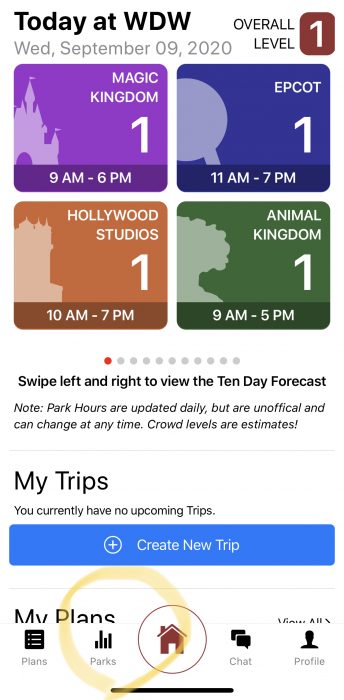 Think of the Parks screen as a portable guidebook, Zagat-style review system, and concierge wait time advisor all in one. At the top, you can click the link to easily switch between parks.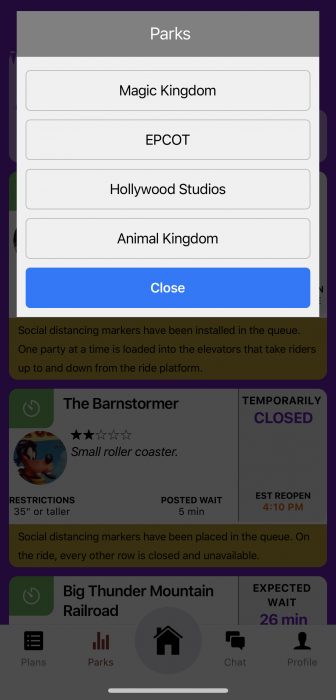 Once you've selected the theme park of your choice, you'll see an alphabetical listing of attractions that you can scroll through. This offers a brief description of the attraction, ratings from survey data, Disney's posted wait time, and our data-driven expected wait time. For some attractions, wait times are consistent throughout the day, so there isn't one time that is better than another for when to ride. For others, even doing something else for an hour can reduce your time waiting in line. Lines 2.0 offers suggestions about whether you should ride now, ride any time (because wait times won't increase or decrease substantially for the rest of the day), or wait to ride. As a local who often shows up at the parks without a specific plan in mind, I use this feature a lot–I simply look at what is recommended to ride and then pick the attraction that has the most appeal for me.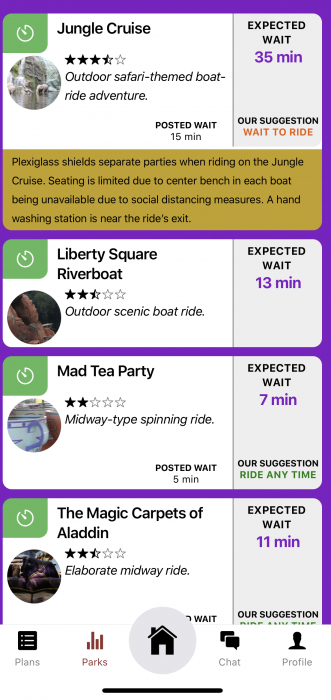 The green icon in the upper left of each attraction entry allows you to add wait times to our ever-growing database of data points. When you click on the icon, you can opt to either enter a posted wait time or time your wait as you wait in line. You can also indicate that a ride is currently closed.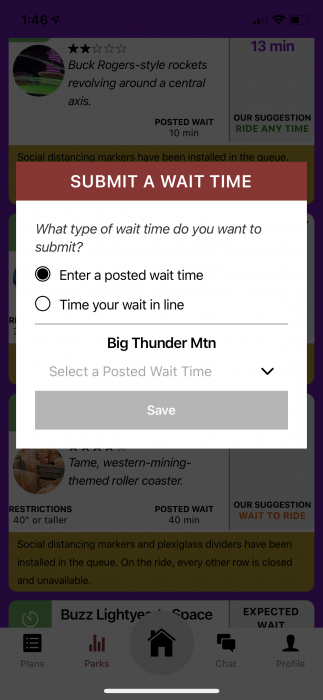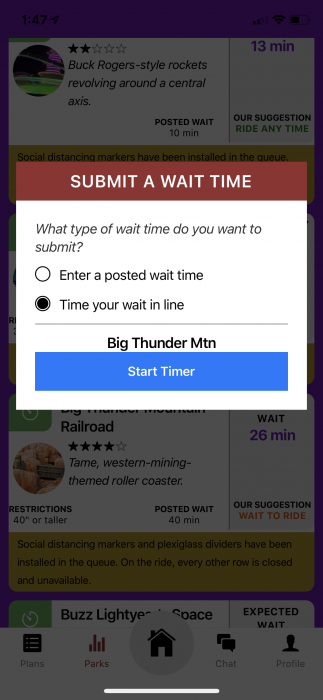 Clicking on a specific attraction brings up additional information, including COVID-related safety measures, expected and posted wait times, recommendations of ride now or wait, and the chart of wait times for the day.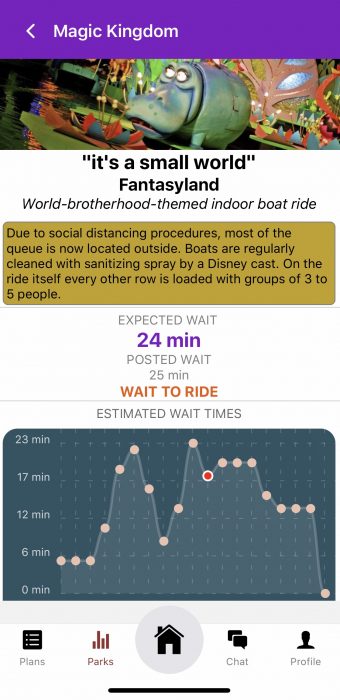 Scrolling down, you can open a list of submitted wait times from users just like you in the parks.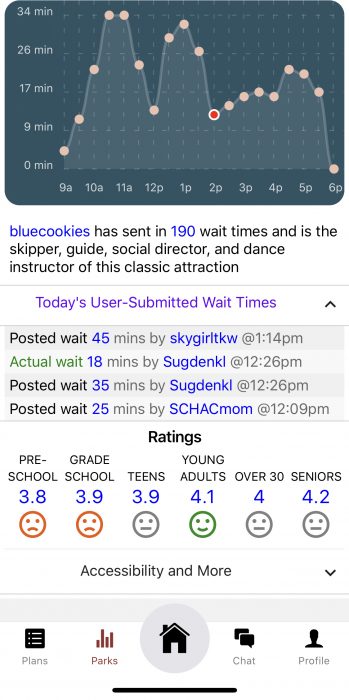 Although we share overall attraction ratings, not all age groups would rate an attraction the same. Your toddler may not be quite as thrilled with the Haunted Mansion as you are, and the teen in your group may not find the Barnstormer to be their dream attraction. In the ratings section, you can see ratings broken down by age group. See if you can guess which of these ratings goes with which attraction. One is Haunted Mansion, one is The Hall of Presidents, and one is Winnie the Pooh.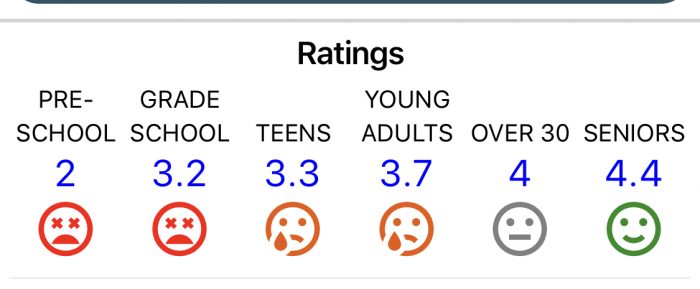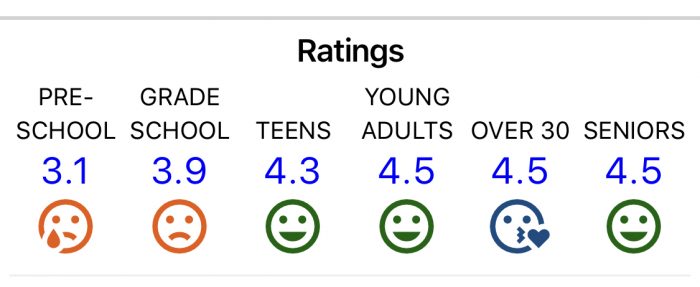 Below that, you can open up a list of accessibility and other information, and a detailed description of the attraction.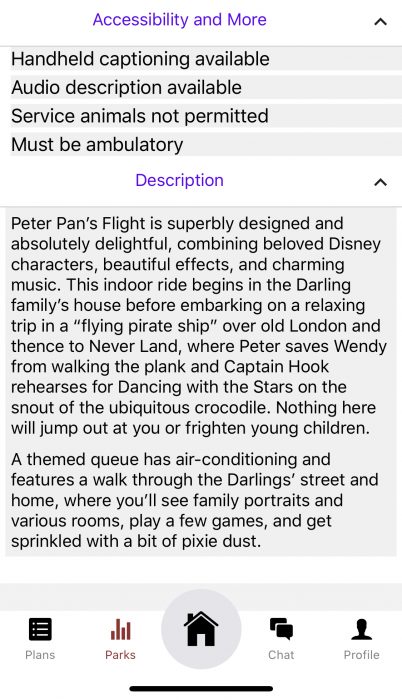 Having all this information at your fingertips, along with tools to minimize your time in line can make for a much more relaxing vacation. Keep watching the TouringPlans blog for more information about features that you can find in Lines 2.0.
What do you think of the features on the Parks screen?  Are there any features you love? Got ideas for new features? Let us know in the comments.