Goofy's Candy Company Is a Sweet Spot in Disney Springs
Believe it or not, you don't have to be in a Disney Park to enjoy a park treat! Goofy's Candy Company at Disney Springs is a zany confectionary where shoppers can indulge their sweet tooth and even have them (usually) customized to their own specifications!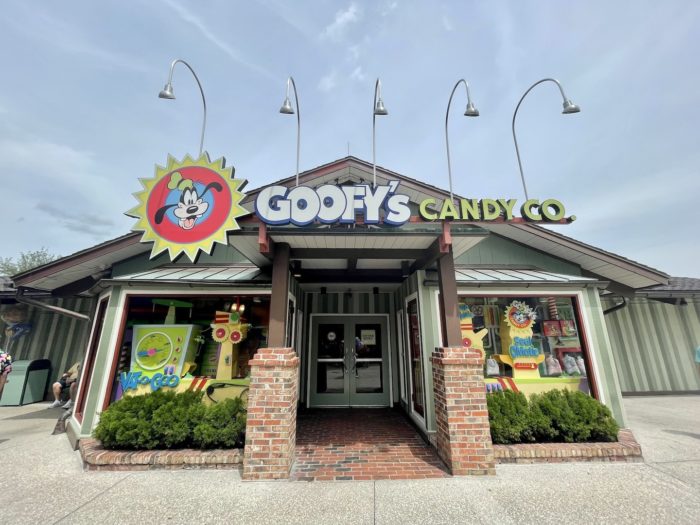 Located by the Rainforest Cafe in the Marketplace neighborhood of Disney Springs, Goofy's Candy Company is currently open from 10:00 a.m. to when Disney's shopping and dining district closes. Annual Passholder discounts are also accepted here.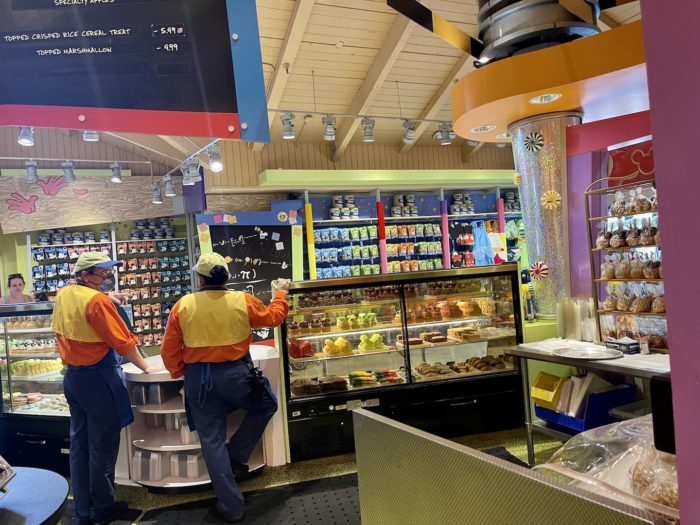 The store itself is more than fitting for the Goof with its zany color palette and cartoonish design. There's even a jelly bean mosaic depicting his face! But be warned, the air in here is literally thick with the smell of sugar.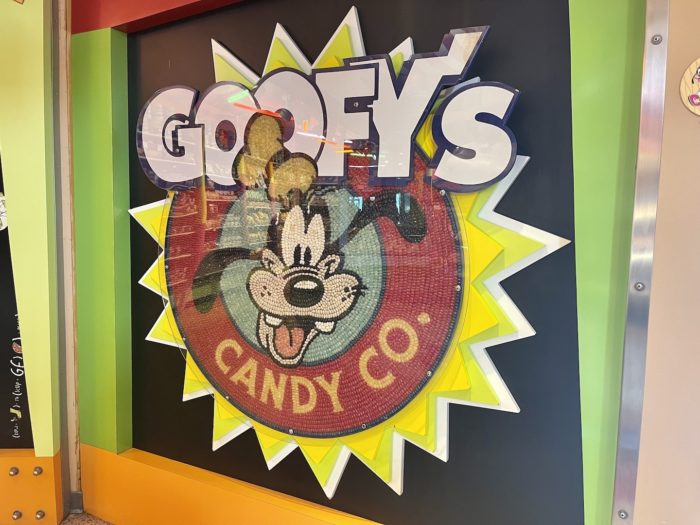 Here guests will find boxes of cookies, containers of cotton candy, pre-packed Goofy's Candy Co. candies, and those giant lollipops your kids will never finish.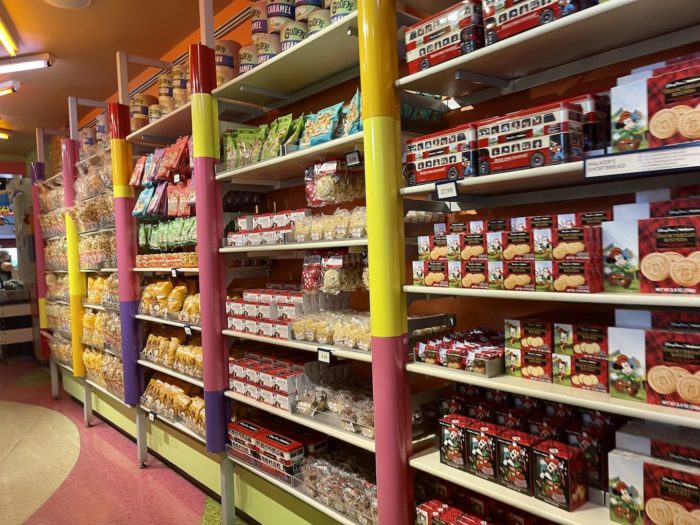 Also, like all Disney Park bakeries, there's a case of pastries that often change with the seasons and holidays.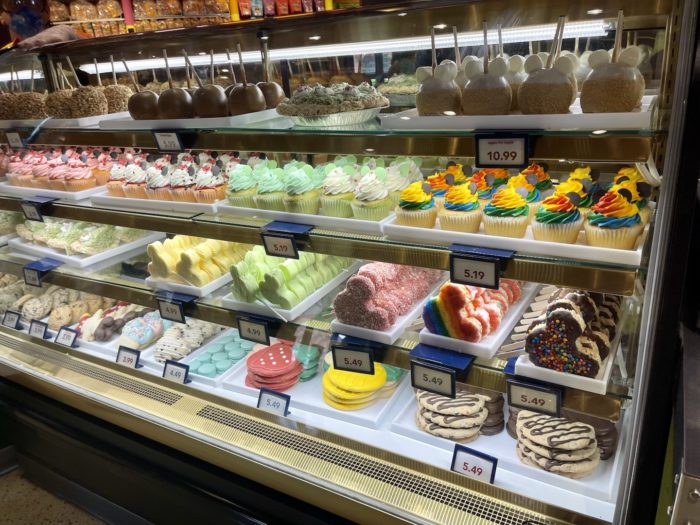 In addition, much like Disney Springs' new M&M store, guests can fill up bags or containers of candies.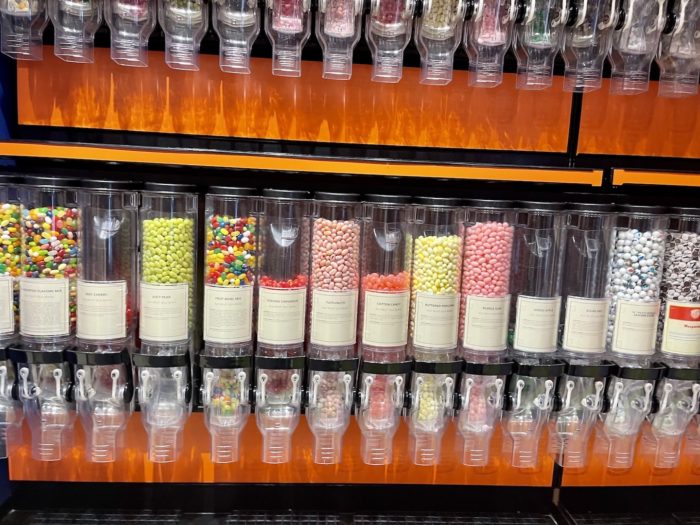 But Goofy's Candy Company is also home to Goofy's Glaciers!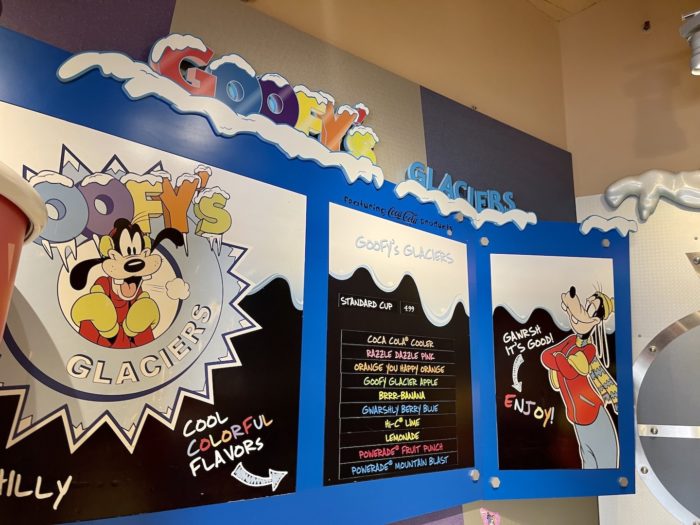 These are sugary slushies that come in all colors of the rainbow and often have "punny" names courtesy of the Goof himself.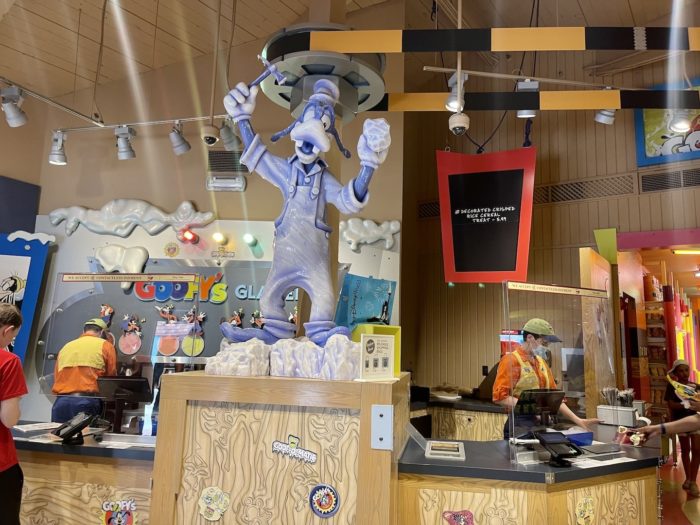 Also, as previously mentioned, Goofy's Candy Company used to allow guests to customize candy apples, crispy treats, and the like. However, this service was suspended due to COVID-19; and even though the store is open, not everything at Goofy's is quite back to normal.
For instance, the Goofy Glaciers are currently served in plain, white cups instead of the traditional mouse ears cups. However, they're expected to return soon since they're already back at Zuri's at Disney's Animal Kingdom.
In addition, the option to customize candy apples, cotton candy, and more is still on pause.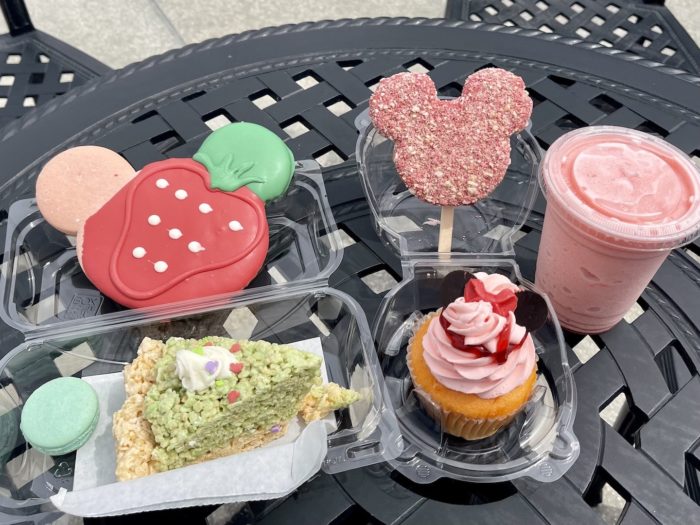 For the time being, Goofy's Candy Company is basically a replacement for the Confectionary at the Magic Kingdom's Main Street, U.S.A; and while it's the best place for sweets with Mickey ears, the fact you can't make those sweets your own just yet makes it a little less special.
Do you enjoy dropping in Goofy's Candy Company for a sweet treat? Is this shop on your Disney Springs to-do list? Let us know in the comments!