How to Decide Where to Eat at Walt Disney World
There are nearly 200 places to eat at Walt Disney World, from tiny snack stands and food carts to gourmet signature dining venues with impeccable service and vast wine lists.
Here are some things to think about as you decide where to dine on your Disney vacation.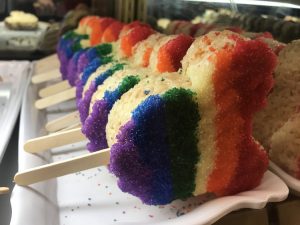 Does anyone in my party have allergies or other dietary restrictions?
Meeting the food needs of your party is the first step toward any successful Disney World dining strategy. It doesn't matter if you get the hot reservation in the perfect location if it doesn't serve fare that your family can eat. In addition to allergies, food needs that you'll want to consider are dietary restrictions due to religion, as well as health or philosophical preferences such as vegetarian, vegan, keto, etc.
Common allergies such as gluten or egg can be easily accommodated at many WDW restaurants in all categories. Guests with multiple allergies or other food-related needs should submit a Special Dietary Requests email prior to their trip.
In general, the more expensive the restaurant, the greater leeway they have to customize your meal to your dietary considerations. For example, you're unlikely to be able to modify any food from a cart or stand; you might find that a quick service restaurant has a few basic substitutions or allergy-friendly additions they could make; a table service restaurant can often substitute a side dish, omit a sauce, or swap a protein; and a signature restaurant might be able to prepare an entirely custom meal for you.
One neat trick to help you find allergy-friendly items at Disney World is to type the word "allergy" in the TouringPlans WDW menu tool. This will show you many of the options available.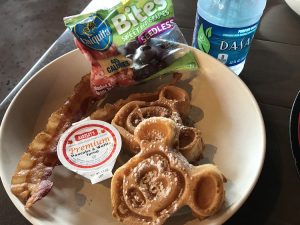 What's your budget?
Pricing for food items at Walt Disney World is readily available. The Disney website posts menus with pricing, and our menu tool (link above) provides the same information in searchable form. This makes it easy enough to figure out how much an individual meal will cost (don't forget tax and tip though).
If you're in scrimp and save mode, then looking for lower-cost options in the food cart and quick service categories will likely be part of your plan.
What type of food do you enjoy?
There are dozens of different cuisines available at Walt Disney World including African, Chinese, Japanese, Italian, Irish, German, Mexican, and many more. Think about whether you want to stick with what you know you love or if you want to branch out and try something new.
How much time do you want to allot to dining?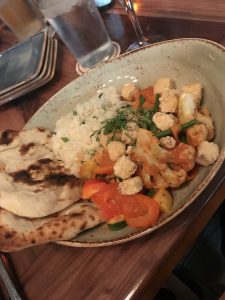 The more expensive the meal, the longer the dining experience likely will take. You can grab a turkey leg from a cart and be chowing down in a matter of minutes. If you opt for a signature meal, you could spend upwards of two hours with various courses, beverage pairings, and other niceties of fine dining.
I've done both versions of this many times during many trips to Disney World. In general, the shorter your trip and the more ride/attraction oriented you expect to be, the greater the number of meals you should plan to be quick service. If you're planning a long trip with relaxation in mind, then more table service meals will make sense for you.
Where will you be touring?
In addition to how long you want to spend dining, it's important to consider how long you can spend in transportation to your dining. It can take more than an hour to get from one end of Disney World to the other, particularly if you're using Disney's free transportation service.
To minimize time in transit, it makes sense to dine near where you're touring or near where you're staying.
Do you care what time you eat?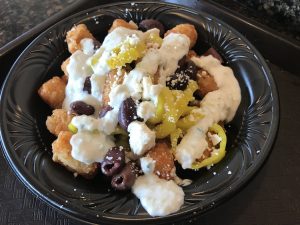 Table service reservations often have more availability at non-peak hours, for example lunch at 11:00 a.m. or dinner at 9:00 p.m. If you don't care when you eat then you may have more options.
How spontaneous do you want to be?
Many table service restaurants become fully booked weeks or months in advance. If you're the kind of traveler who wants to decide where to eat on the fly, then planning for more quick service meals might best suit your style. That said, if you do decide you want to eat at a table service venue that seems fully booked, try the TouringPlans reservation finder. No guarantees, but we do have a good track record of helping people find scarce reservations.
Do you have kids, or adults, who need to be entertained?
Some Disney restaurants have enticements beyond the food. These include factors like character participation (character meals have been modified, but yes, they're still a thing), a unique setting (such as the giant aquarium at Coral Reef), or other entertainment (like the old sci-fi clips at Sci-Fi Dine-In).
Consider whether the atmosphere of the restaurant will help or hinder the dining experience. For example, character meals can be great, but if your child is terrified of giant costumed mice, then you'll want to avoid those dining experiences.
What do you think about when deciding where to eat at Disney World? Let us know your strategies!

First published March 18, 2021. Revised May 27, 2021.