Tips for Staying at a Monorail Resort
Of all the Walt Disney World Deluxe Resorts, Monorail Resorts are the most luxurious and offer the most amenities. One of those amenities is Monorail access to the Magic Kingdom and, during normal times, EPCOT.
Disney's Grand Floridian Resort and Spa, Disney's Polynesian Village Resort, and Disney's Contemporary Resort make up the Monorail Resort roster and are conveniently located around the Seven Seas Lagoon and within close proximity of the Magic Kingdom.
Staying at one of these resorts is an experience all by itself; and with so many perks and options, they can be a little overwhelming. So to help you plan your stay at one of Walt Disney World's Monorail Resorts, I've got a whole list of tips to help maximize your time and experience!
Note: The Polynesian Village Resort's Monorail station is currently unavailable (summer 2021) due to resort construction.
Tip #1: Know the Monorail Route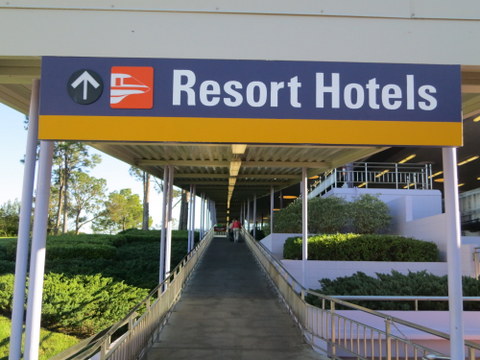 If you're staying at a Monorail Resort, knowing the Monorail lines and routes will make using Disney World's most iconic form of transportation a little easier.
For starters, there are currently two Monorail lines: the Express Monorail and the Resort Monorail. The Express makes stops at the Transportation and Ticket Center (TTC) and Magic Kingdom. The Resort Monorail also makes these stops in addition to stops at each of the Monorail Resorts.
After leaving the Magic Kingdom aboard the Resort Monorail, the first stop is the Contemporary Resort followed by the TTC, Disney's Polynesian Village Resort, and then Disney's Grand Floridian Resort and Spa before heading to the Magic Kingdom.
This means Grand Floridian Resorts guests have a direct route to the Magic Kingdom, but their resort will be the last stop when leaving the Magic Kingdom.
When it resumes operations, the EPCOT line travels between the TTC and EPCOT's main entrance.
Tip #2: Know All of Your Transportation Options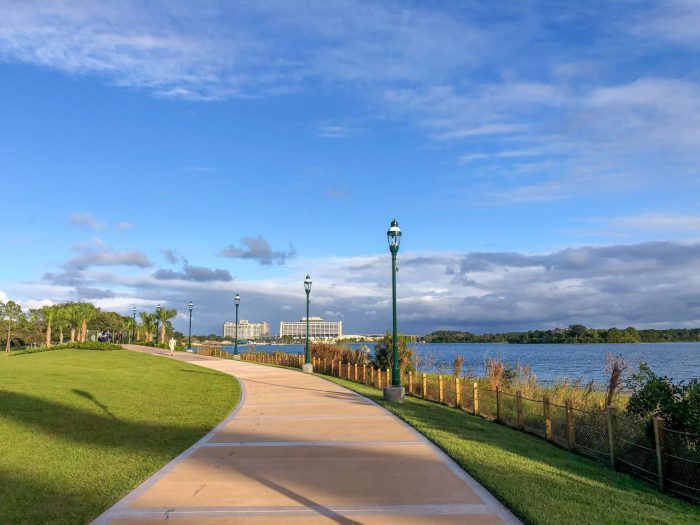 While Monorail access is a huge perk of a Monorail Resort, it doesn't go everywhere on property. This is why it's important to know other ways for getting around.
At the time of writing, Monorail transportation to EPCOT is currently suspended. Monorail Resort guests who are EPCOT-bound must rely on Disney's free bus transportation to visit the park, just as they would when heading to Disney's Hollywood Studios, Disney's Animal Kingdom, the water parks, and Disney Springs.
Note: At times, the Monorail Resorts share bus transportation. This can make for a longer bus ride than anticipated.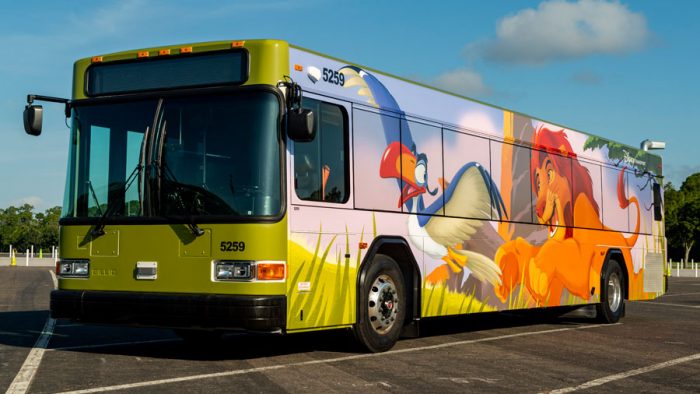 Prefer another mode of transportation to the Magic Kingdom? Water taxis (boat transportation) are offered to and from Disney's Grand Floridian Resort and Spa and Disney's Polynesian Villas and Bungalows. Ferryboats also connect the Magic Kingdom to the Transportation and Ticket Center.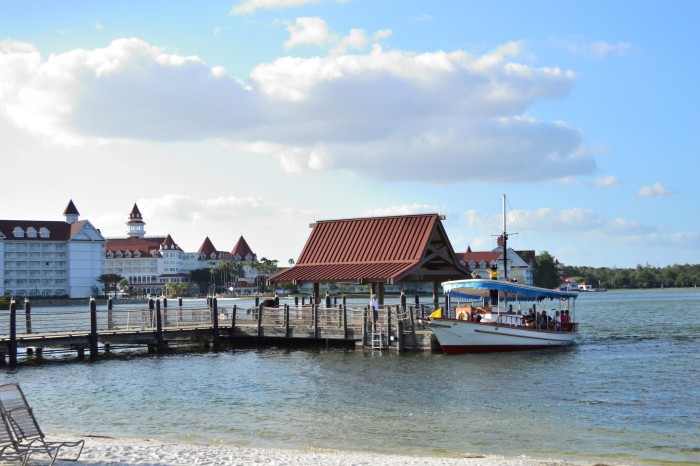 Guests can also walk to the park! Disney's Contemporary Resort and now the Grand Floridian Resort has walking paths to the park entrance. The Polynesian Village Resort is also connected to the Grand Floridian Resort and TTC via walking paths.
Note: If Monorail service is suspended, Disney will provide buses at the resorts and TTC to accommodate guests.
Tip #3: Know Which Rooms to Book or Request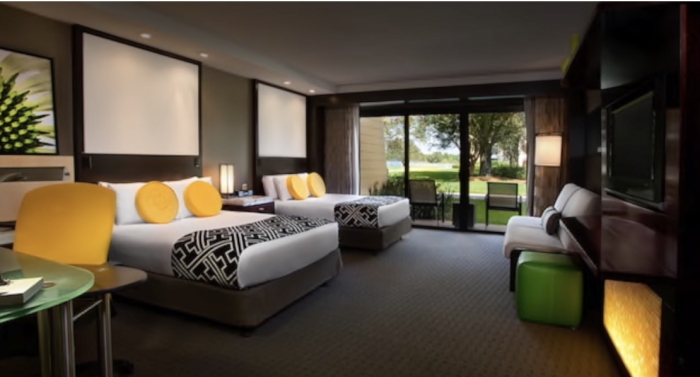 Not all resort rooms are created equal, especially at a Monorail Resort. There are various locations and views available at the time of booking, and many of them vary in price. Here's a breakdown of the best!
Grand Floridian Resort and Spa
At the Grand Floridian Resort and Spa, non-DVC resort rooms offering some of the best views of the Magic Kingdom are located in Boca Chica. But be warned, Disney charges considerably more for the view!
Polynesian Village Resort
Knowing the best rooms at the Polynesian Village Resort is a bit of an art form since there are 11 different longhouses spread throughout the resort grounds offering various views and conveniences. Rooms offering the best Magic Kingdom views are on the second and third floor at the Disney Vacation Club Moorea longhouse, as well as the third floor of Tuvalu, and the third floor of the concierge longhouse Hawaii. However, some of the rooms at the DVC longhouse Tokelau offer sideways views of the castle. But be warned some views are blocked by palm trees or landscaping. This is also true of first-floor rooms.
Something to be aware of is that all longhouses offer first-floor patios and third-floor balconies, but only the newer longhouses of Disney Vacation Club Moorea, Pago Pago, and Tokelau offer balconies on the second-floor. So if you're staying at one of the eight older longhouses, be sure to request a third-floor room!
Contemporary Resort
Rooms at the Contemporary Resort are divided into two sections: the Tower and the South Garden Wing. The tower rooms are located inside of the Contemporary while Garden Wing rooms are in a separate building.
It's hard to go wrong with a Tower room since they're located inside the atrium with easy access to food, shopping, and the Monorail without ever needing to step outside. In addition, both sides of the atrium housing resort rooms offer spectacular views of either Bay Lake and pool area or the Seven Seas Lagoon and Magic Kingdom.
All ground-floor rooms in the Garden Wing have patios, but they're not private and are prone to bird droppings. All other rooms have balconies, but they're only a foot deep except for the end rooms on the second and third floor which have full balconies.
Next to the Contemporary Resort is Disney's Bay Lake Tower, a Disney Vacation Club resort. These resort rooms have easy access from a walkway between Bay Lake Tower and the Grand Canyon Concourse floor of Disney's Contemporary Resort. They also offer views of Magic Kingdom and Bay Lake.
Tip #4: Use the TouringPlans Hotel Room Finder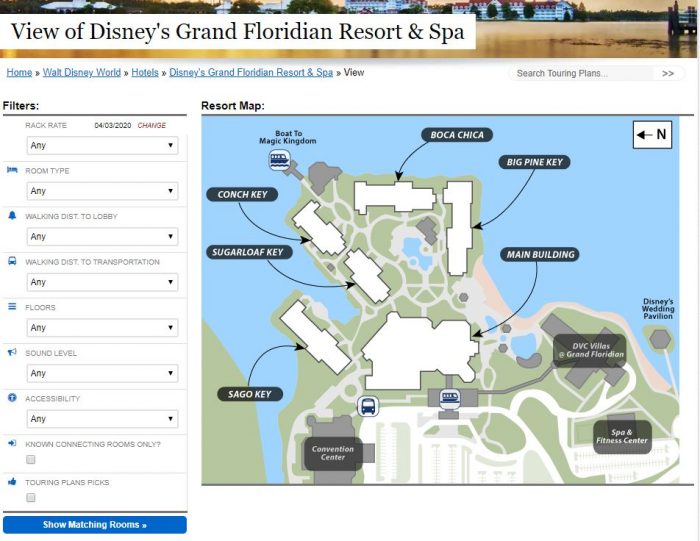 Now that you know which rooms are best, how can you be sure you're getting the room and location you're after? We've got you covered there too.
The TouringPlans Room Finder is available for both subscribers and non-subscribers and allows readers to find which rooms at a Walt Disney World Resort that best meets their criteria. In addition to room views, readers can also check out whether there's a connecting room, the walking distance to the lobby, and the room's sound levels.
For subscribers and guests with existing Disney Resort reservations with a vacation set up on their TouringPlans dashboard, there's the TouringPlans Room Request tool where users can select the room of their choice and TouringPlans will send your request to the resort. While there are no guarantees, thousands of users have had success with this tool.
Tip #5: Don't Be Denied Your Favorite Resort Meal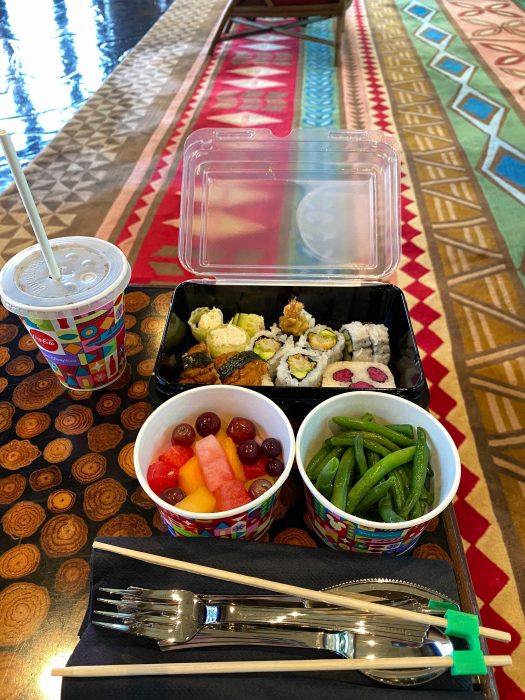 The Monorail Resorts are home to some of the most popular dining locations at Walt Disney World; and due to limited capacity restrictions, and the fact even non-resort guests can dine at your resort's restaurants, dining reservations for table service restaurants is HIGHLY recommended.
Also, Disney has introduced dining-to-go at select resort table service restaurants like The Wave… of American Flavors and Kona Cafe. Guests can build their order, select a return window, and then pick up their meal to go through the My Disney Experience app!
Tip #6: Take Advantage of Your Location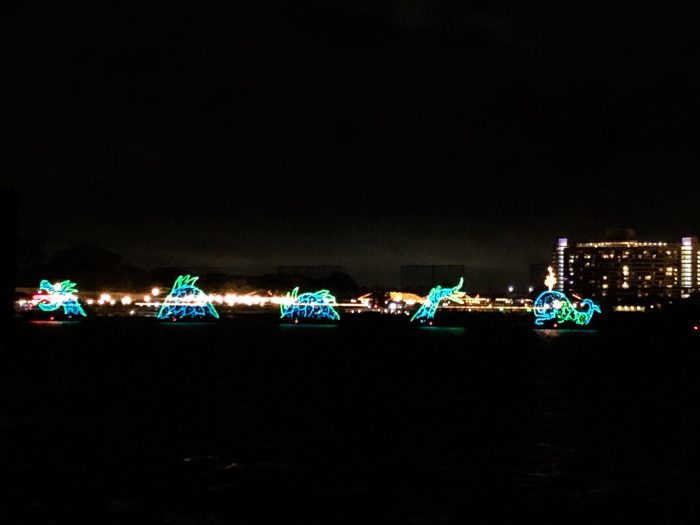 Since the Monorail Resorts sit on the shores of the Seven Seas Lagoon, they all offer their own unique views of the Magic Kingdom. During normal times, this was even a bigger perk considering you could watch the fireworks from your resort, and the resorts would even pipe in the show soundtrack to boot.
Still, being able to see the castle from your resort is a huge plus. Also, guests at each of the Monorail Resorts can check out the Electrical Water Pageant that floats by each night.
Lastly, the Polynesian Village Resort sits next door to the TTC meaning guests to walk to it within minutes. This is especially handy right now since the Poly's Monorail station is currently closed due to resort construction.
Tip #7: Don't Skip Your Resort's Unique Perks
The Monorail Resorts offer perks beyond their picturesque locations and convenient modes of transportation. In fact, they offer experiences and amenities you can't experience at any other resort at Walt Disney World that demand to be taken advantage of during your stay.
The Polynesian Resort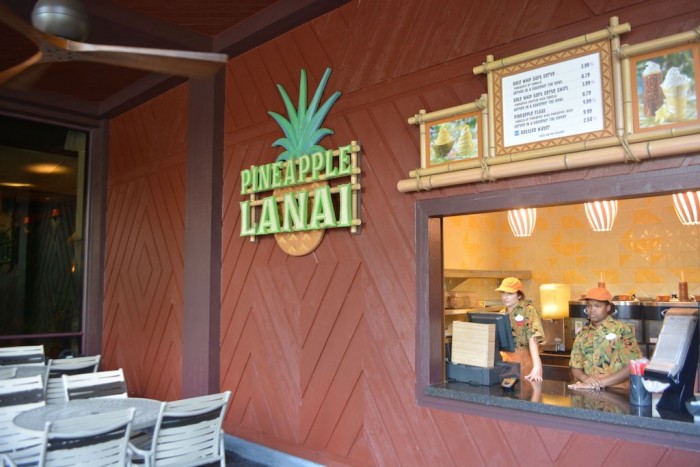 The Poly has a walk-up window called the Pineapple Lanai serving up the ever-popular Dole Whip in almost all of its forms without the need for a park ticket. Dole Whips by the pool or mere minutes from your room? That, my friends, is paradise.
The Poly is also home to Trader Sam's Grog Grotto named after the Jungle Cruise's legendary "head" salesman and inspired by Disneyland's Trader Sam Enchanted Tiki Bar. While it's currently unavailable, this little hideaway serves up themed concoctions where the room comes alive with special effects and nods to Disney history.
The Contemporary Resort
If coffee is a morning necessity, and you're not into those in-room coffee makers and pods, the Contemporary has you covered. On the first floor of the lobby is a coffee counter called Contemporary Grounds serving Joffrey's Coffee concoctions and pastries. A serious life-saver for many considering the lines for the in-park Starbucks on most days.
The Grand Floridian Resort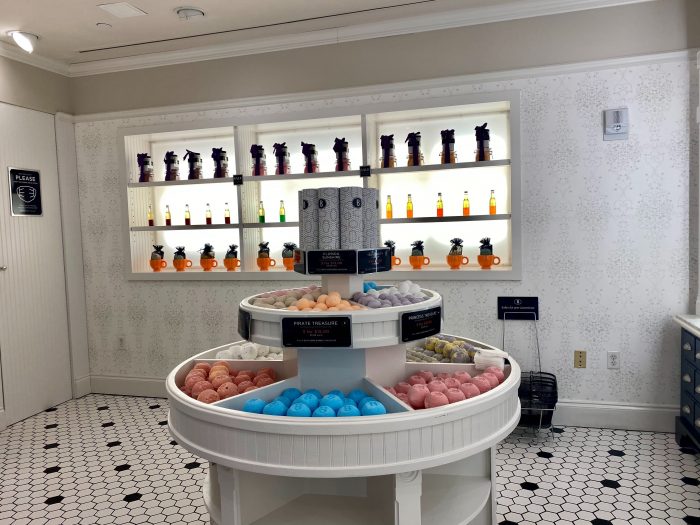 Love to shop? Same. The Grand lives up its name in the shopping department since it offers more shops than other resorts at Walt Disney World. You've got your standard gift shop with M. Mercantile, a sundries shop with Sandy Cove Gifts and Sundries, a Basin White, and Curiousier Clothiers selling Disney Dooney and Bourke bags, Vineyard Vines, Lily Pulitzer, and more! Plus, you can apply your Annual Pass or DVC Member discounts here.
The Grand Floridian also has a live pianist playing in the lobby throughout the day. Since live entertainment is a little scarce these days, and the piano music truly adds to the elegant atmosphere of the Grand's lobby, take a moment to sit down and enjoy.
Tip #8: Know How and When to Save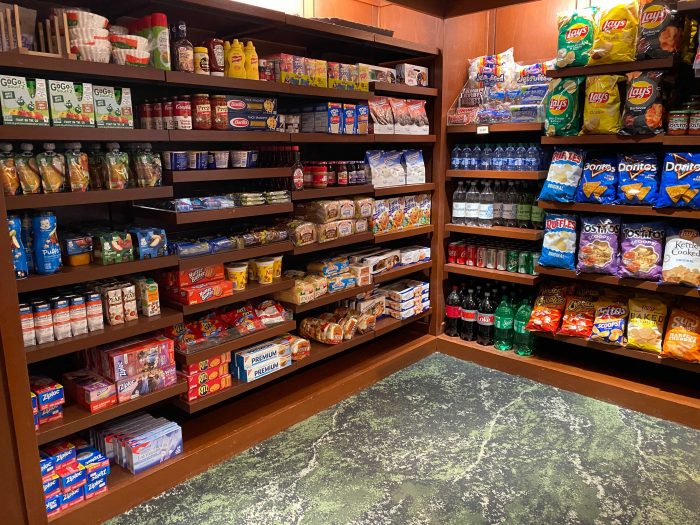 Since the Monorail Resorts offer the most perks and conveniences, they're naturally the most expensive. If you're planning to stay at one of these resorts, there are a few ways to save.
First of all, if you're planning to book through Disney's site, explore all of the available discounts. If not, consider booking through a travel agent or renting DVC points to stay at one of the resort's DVC Villas.
Secondly, if you're vacation dates are flexible, try to avoid weekends, holidays, and summer in general. Visiting during an off-time of year can actually save you a lot of cash!
Also, if you're staying at DVC Villa and have a kitchen, try to use it as much as you can. While, yes, you're on vacation and no one wants to cook, you can still save A LOT by having drinks, snacks, cereal, and even frozen pizza at your room. Snacks and drinks for the whole family can cost as much as a meal for a member of the family or more if you're not careful.
Lastly, if you didn't bring a case of bottled water to keep in your room, buy a case at the resort gift shop where your Annual Pass or DVC Discount applies. I often buy a case to keep in my mini-fridge for about the price of a Coke at the park; and trust me, when it's hot and humid, you'll be glad you did.
So those are my Monorail Resort tips! Have you stayed at a Monorail Resort before? Do you have any tips to share?

First published March 12, 2021. Updated May 27, 2021.