How to Prep Your Phone for a Trip to Walt Disney World
As much as we may want our vacation to be a time to unplug, chances are your cellphone will get a major workout if your travels take you to Walt Disney World. Here are some tips and tricks to get your phone ready for Disney travel. Most of these are applicable at any time, but I've also added a few that are particularly important during the time of COVID.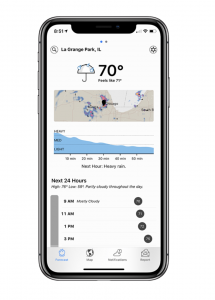 Check on Your Available Storage
The Disney theme parks are some of the most photographed places in the world. You'll inevitably end up taking loads of photos and possibly lots of memory-eating video. You don't want to miss capturing a magical moment because you've unexpectedly run out of memory.
Before embarking on your trip, check your available storage. If you're close to maxing out, now may be the time to invest in some cloud storage, offload unused apps, or otherwise clean house.
Update System Software
When you're at the theme parks, you'll inevitably encounter thousands of strangers in the course of a day, and not all of them will be savory sorts. One of the main reasons to update your phone system software is to ensure that you've got the most up-to-date security systems in place.
Software updates can also improve the speed of your device or unlock new features that will improve your experience.
Download Necessary Apps
Make sure you have the apps you need to optimize your park experience. These may include:
My Disney Experience: This is a 100% imperative – the true must-have app for every Disney World visitor. Use this for accessing maps, making plans, buying tickets, checking confirmation numbers, ordering quick service food, and much more. As free MagicBands are phased out, you may want to offload some of the MagicBand tasks, such as opening your hotel room door, to the My Disney Experience app on your phone.
Lines: We're definitely biased about this one, but we also consider TouringPlans' own Lines app to be another must-have. Use it to check crowd levels, wait times, and most importantly, to follow our Touring Plans. These step-by-step instructions on how to tour the park in the most efficient manner will likely save you hours of waiting in line.

Weather apps: In addition to the standard daily weather apps, you'll want to download an app that gives fine detail information. My favorites are Dark Sky and Weather Underground, both of which give up-to-the-minute data on precipitation. Given the capricious nature of Florida thunderstorms, Dark Sky can be an invaluable to tool to help you decide whether to make a run for the next attraction or to wait it out a few minutes longer for the shower to pass.
Home monitoring tools: Do you have a Nest device to control the temperature in your home? Do you have a Ring doorbell that shows you who's at your house? Do you have a video security system? Make sure you have the apps to access all these tools while you're away.
Air travel: If you're flying to your vacation, you'll want your airline's dedicated app for ticketing, gate updates, and the like. You may also want to have general air travel apps such as FlightAware or Flight Tracker to check the location of your plane. If you're a member of any airport lounge services, like Priority Pass, you'll want the app for that. The MyTSA app can help keep you informed about security clearance times at your airport.
Ground travel: The app for your rental car agency can provide loads of information and faster access to a vehicle. If you're a AAA member, you'll want their app to help you remediate any problems you encounter along the way. And make sure you have the latest update to your preferred map app. The apps for various gas station chains can help you find service along your route.
Lodging: If you're staying at an off-site hotel or AirBnB, you'll want the apps for those services.
Mail tracking: The apps for the US Postal Service, UPS, FedEx, and other carriers can help you manage deliveries while you're away. Sign up for informed delivery and you'll know what correspondence is coming to your home.
Grocery delivery: Sure you're away, but you may want to arrange for a grocery delivery for the day of your return home.
Health and wellness: You'll almost certainly be getting your steps in at Disney World, but there may be other forms of self-care you need facilitated by an app. For example, do you have your favorite stress-busting yoga or meditation app installed? Do you have an app that will guide you through a hotel room workout? Consider downloading the CDC TravWell app that gives health information specific to travelers.
Learn to Use Mobile Wallet
Most of the payment stations in the Disney World shops are configured to accept mobile payments – pay by hovering your phone over the reader rather than by handing a clerk your card or cash.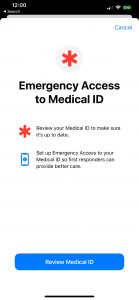 Update Your Emergency Contact and Other Health Information
When you travel, it's always important for others to be able to access information related to your health care, should you become incapacitated. Does your phone's health feature include your current prescriptions? The names and contact numbers of your home physicians? The names and contact numbers of family members authorized to speak on your behalf about medical issues? Information about your medical insurance coverage?
Update Other Phone Contacts
Who else might you need to contact while you're away? Do you have their phone numbers? Possible points of contact might include: your dog walker, kennel, or other pet care helpers; your child's school, daycare, or after school activity programs; your travel agent; your lawn care or snow removal service; or the stroller or wheelchair rental company you're using in Orlando.
Download Entertainment
Make sure your devices are loaded with the entertainment you, and your kids, will need to keep you occupied while traveling. Also consider downloading some games that can be played quickly as you wait in line for attractions. Do you have the perfect ebook for lounging at the pool?
Learn How to Read QR codes
Many restaurants are now foregoing physical menus in favor of online versions that are accessed via a QR code that's scanned with your phone's camera. Depending on your phone, QR reading may happen automatically, or you may have to download an app.
Learn How to Track Your Device
What would you do if you lost your phone at Disney World? Set up "Find My Phone" on an Apple device, or the equivalent on an Android, and you'll be well on your way to recovering your lifeline. In addition to electronic methods, you may want to consider putting your email address on your lock screen or on the exterior of your device. If someone else finds your phone, it will be much easier get it back if they can contact you.
Brush Up on Your Camera Techniques
Now's a good time to review all the things you can do with your phone's camera. Do you know how to zoom? How to take action shots? Can you use a timer for selfies? Do you know optimal photo composition techniques?
Are You Ready for International Travel?
If you're coming to Disney World from a country other than the U.S. (that will be a thing again someday, we promise), make sure your calling plan will work during vacation. Also download your favorite currency converter and favorite language translator, if applicable.
Consider making note of the numbers of relevant embassies or consulates, as well as details about your passport information and instructions on how to obtain medical care while in the U.S.
Clean Your Phone's Exterior
Some folks will opt keep their phone in a plastic baggie, though that makes photography problematic. In the absence of that, you'll want to clean your phone thoroughly several times a day, and particularly before you put it to your face to make a call. This is a good plan not only during the COVID era but also to avoid illnesses like a cold or the flu.
A convenient way to do this is with cleaning wipes. Look for "lens cleaning" or "electronics cleaning" wipes that are safe for use with phones. I got a box of 300 on Amazon for about 20 bucks and now always have a few in my pocket. Be sure to clean both the front and back of your device.
Buy an External Charger
Seriously. Just do it.
Got any other tips? Let us know in the comments.
First published August 4, 2020. Updated September 24, 2021.