SATURDAY SIX: 6 Reasons We Love Universal's HALLOWEEN HORROR NIGHTS 30!
This week's SATURDAY SIX takes a look at Universal's Halloween Horror Nights 30! It has been a crazy couple of years for the theme park world, but as good as it was having "HHN Lite" last year, this year we get the full Halloween Horror Nights experience. Over the years HHN has transformed itself from a fun, after-dark hard ticket event into the premier spooky event in Orlando (if not the world.)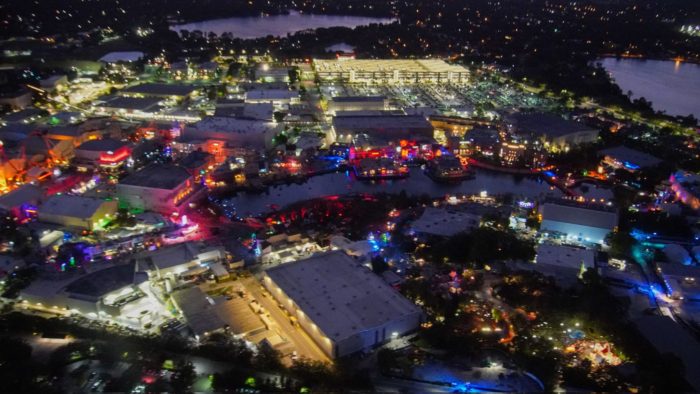 Today we're going to take a look at some of our favorite parts of this year's HHN, and let's kick off the countdown with…
# 6 – The Food and Drink
The SATURDAY SIX has long considered HHN to be the "International Food & Wine Festival for the workin' man." While EPCOT may offer fancy schmancy small plates along with wine pairings where you need to hold your pinkie out when drinking, Universal offers items such as pizza fries, deep fried Twinkies, and a cherry pie designed t0 mimic the face of Leatherface from Texas Chainsaw Massacre. I don't care who you are, that's cool.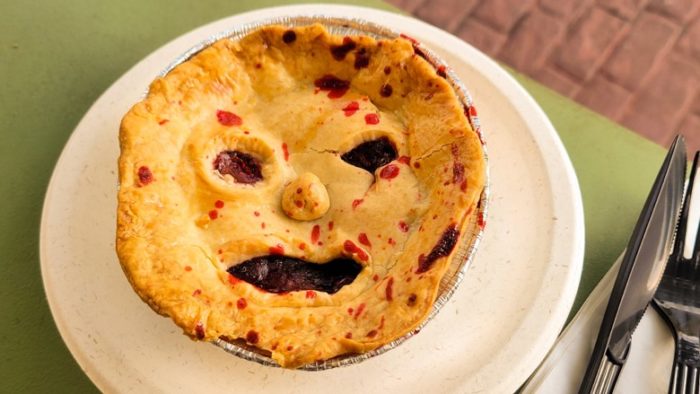 Many years ago, HHN offered a treat called the fried peanut butter, jelly, and banana sandwich. It was one of the greatest food items I have ever had in my life. Like Andy Dufresne in Shawshank Redemption, for years I have been writing Universal Orlando letters asking – in fact outright begging – for this snack to be brought back. For HHN 30 I can considered my prayers answered, as a deep fried uncrustable made its way to the event's menu and it is ::chef's kiss:: You might think that this means my days of letter writing are over. NAY NAY. Now I need to write TWO letters a week asking for the deep fried uncrustable to be sold year round, like warm Butterbeer.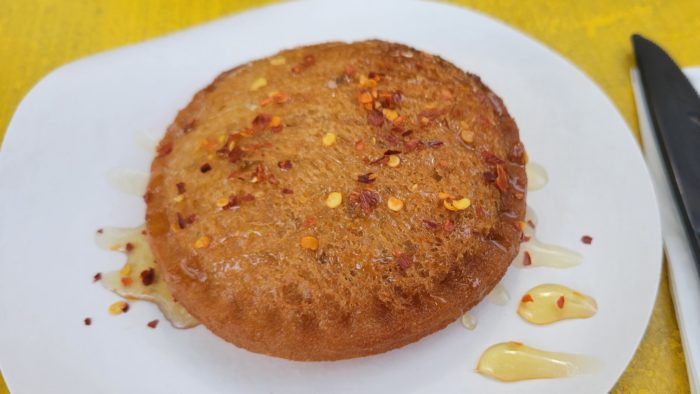 We can all agree that donuts need to be used as slider buns more often, right?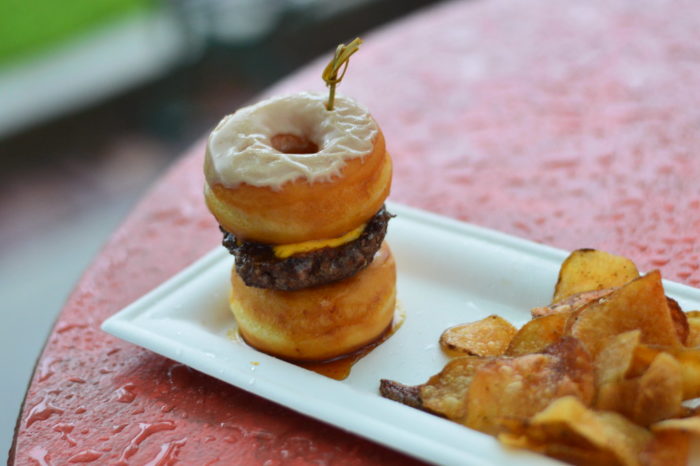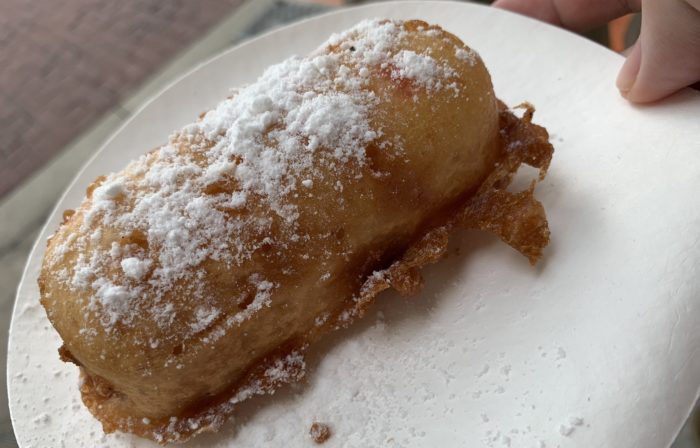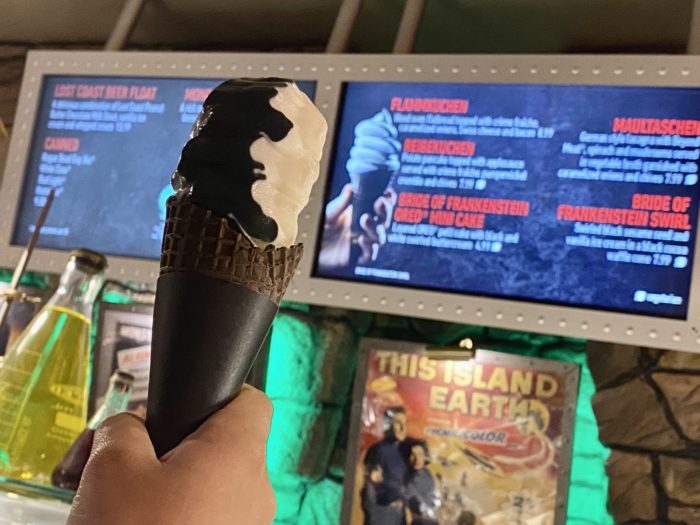 Even if you threw out the sweet treats, the actual food options themselves are terrific too!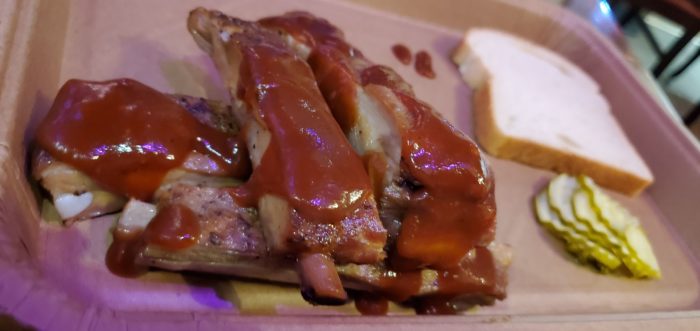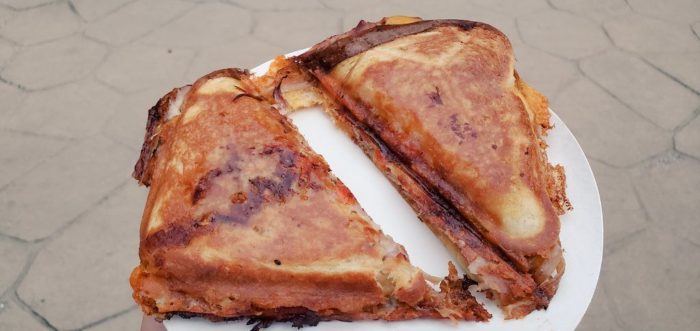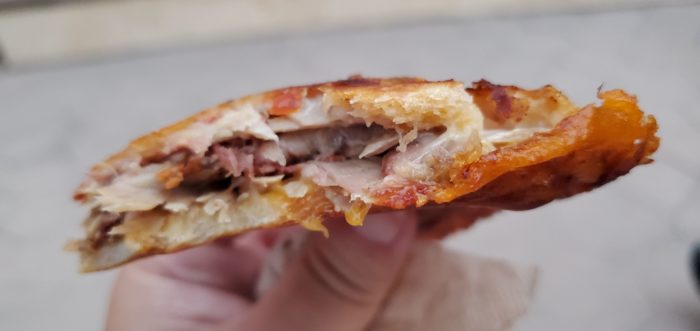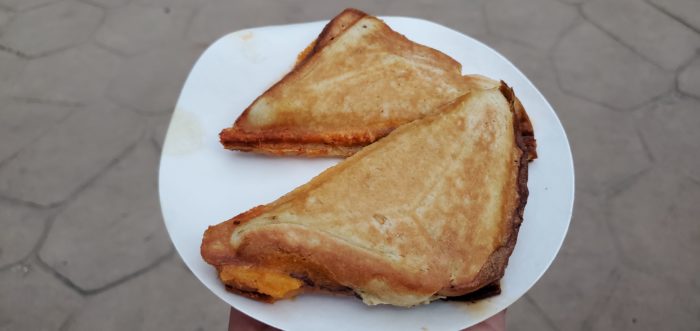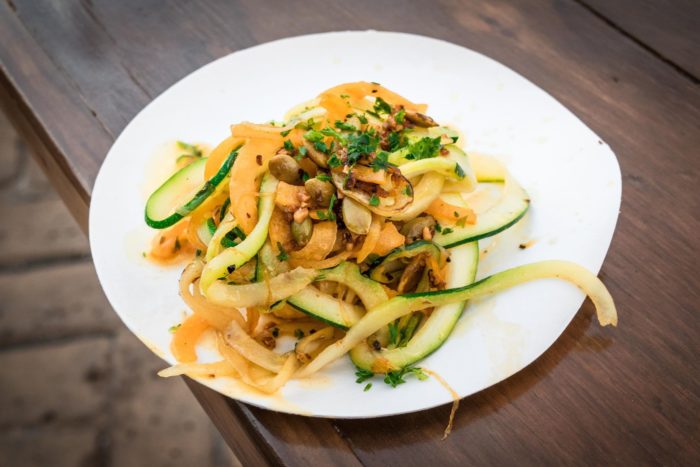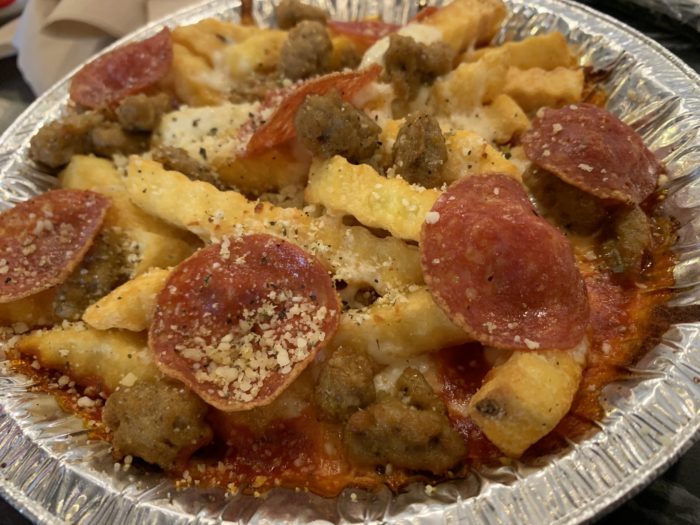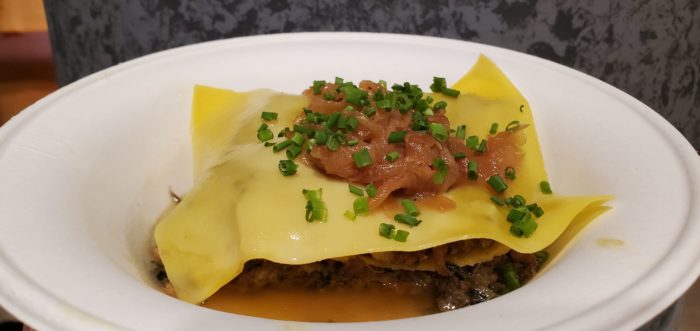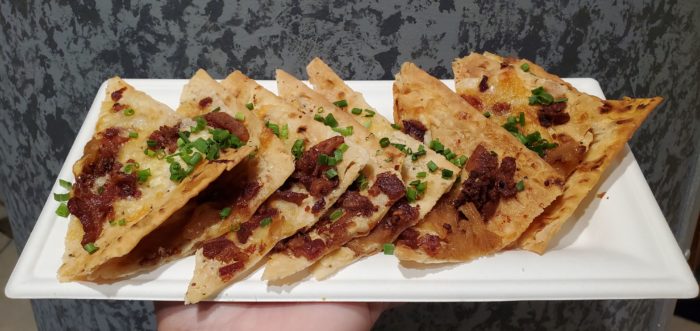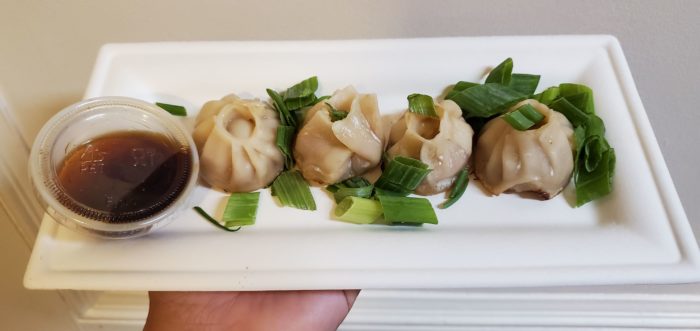 We covered many of the sweet treats available during HHN during our coverage of the Tribute Store, but it is truly amazing to see how many options there are this year.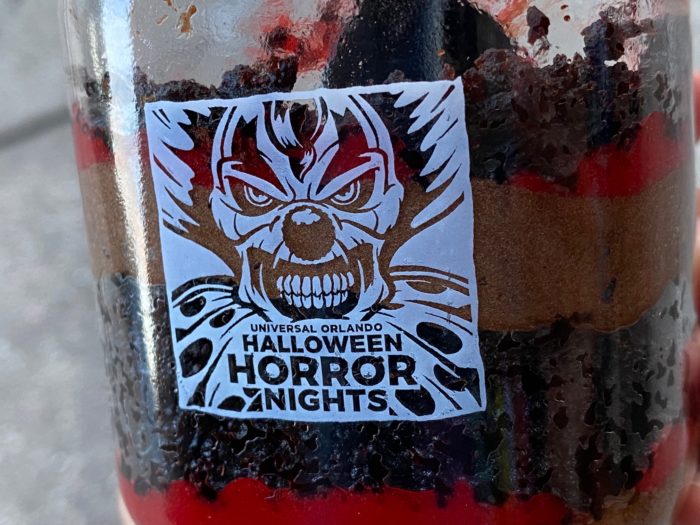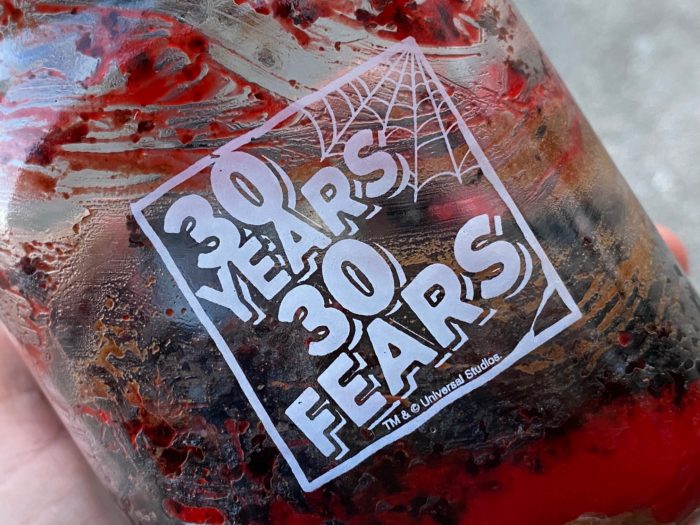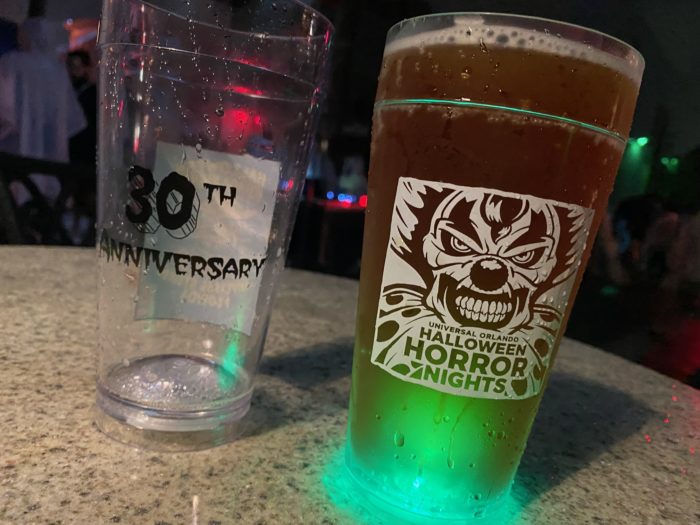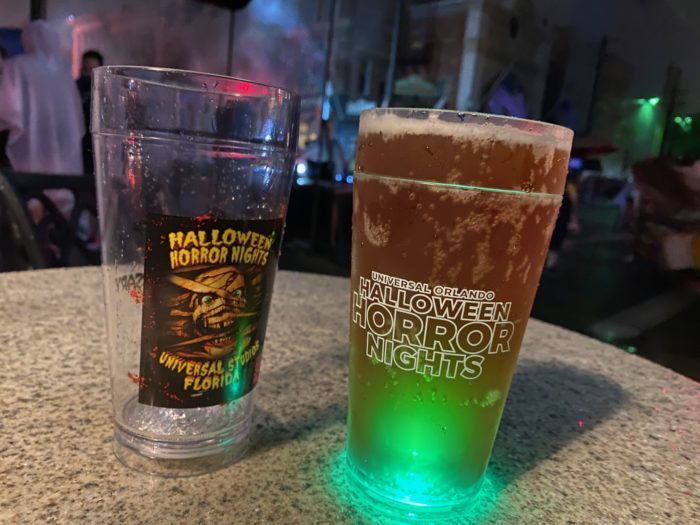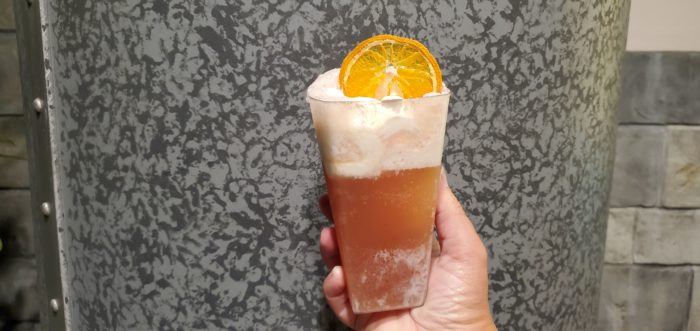 Much like Food & Wine over at EPCOT, the food booths at HHN are becoming more elaborate every year. We'll be back next month with a look just at our favorite items from HHN 30.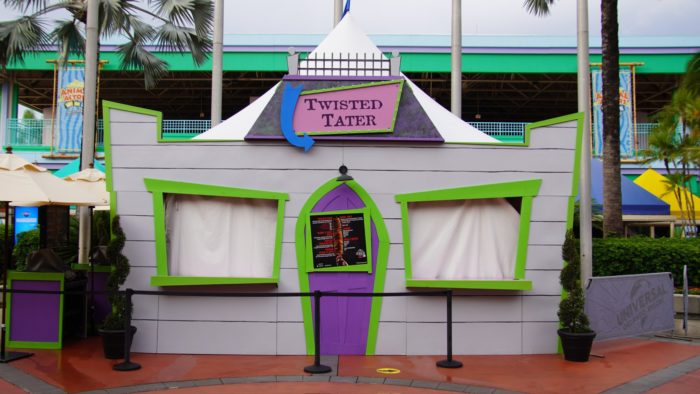 As everyone reading this should know, garbage cans are the official Theme Park Photographer's Best Friend, but Universal did everyone a solid this year by putting out a whole bunch of actual tables throughout the park.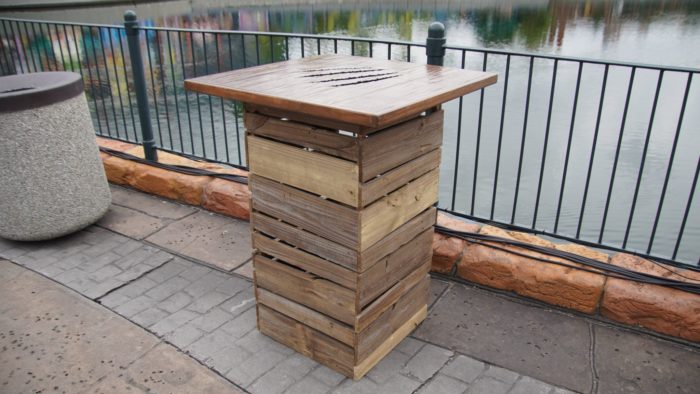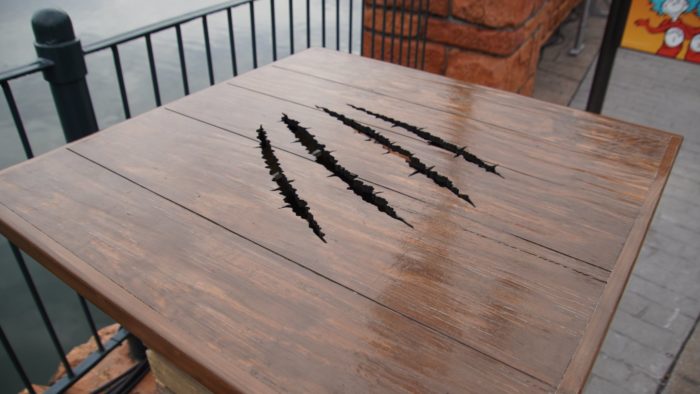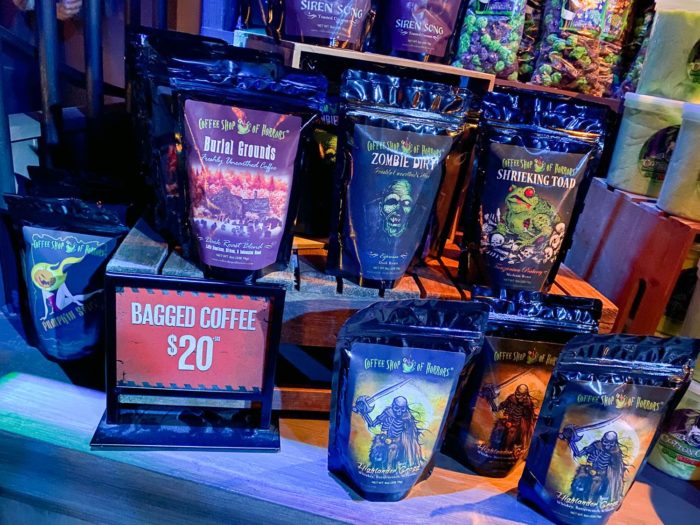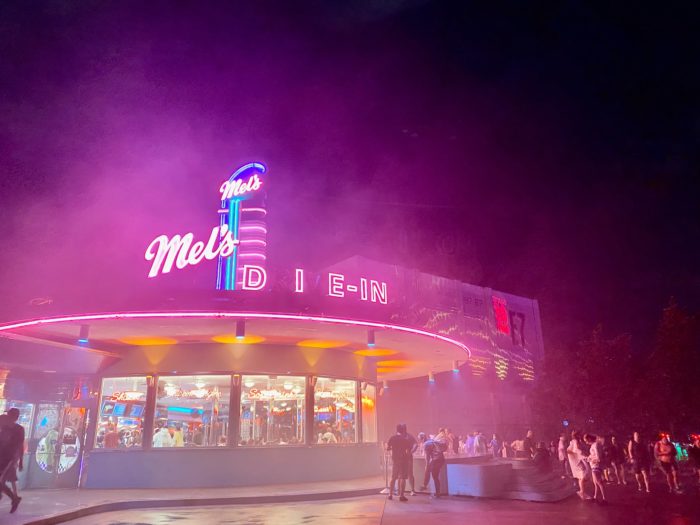 # 5 – The Merchandise
Each year there is a TON of great merchandise for guests to purchase. We covered many items during our look at the Tribute Store, and it seems like new items appear on the shelves every single week.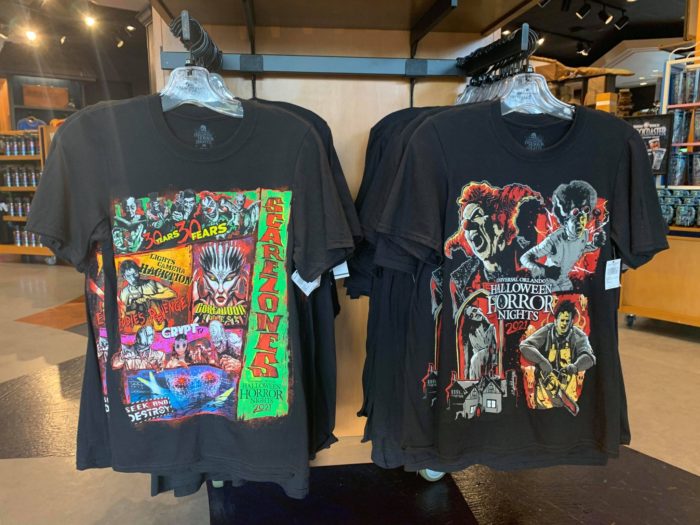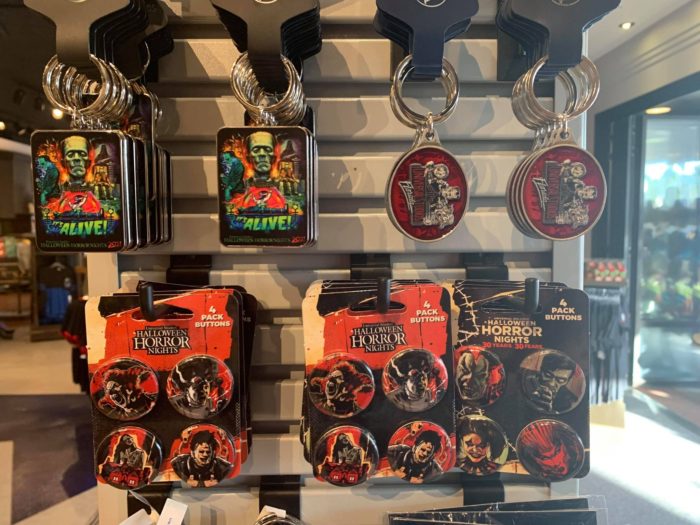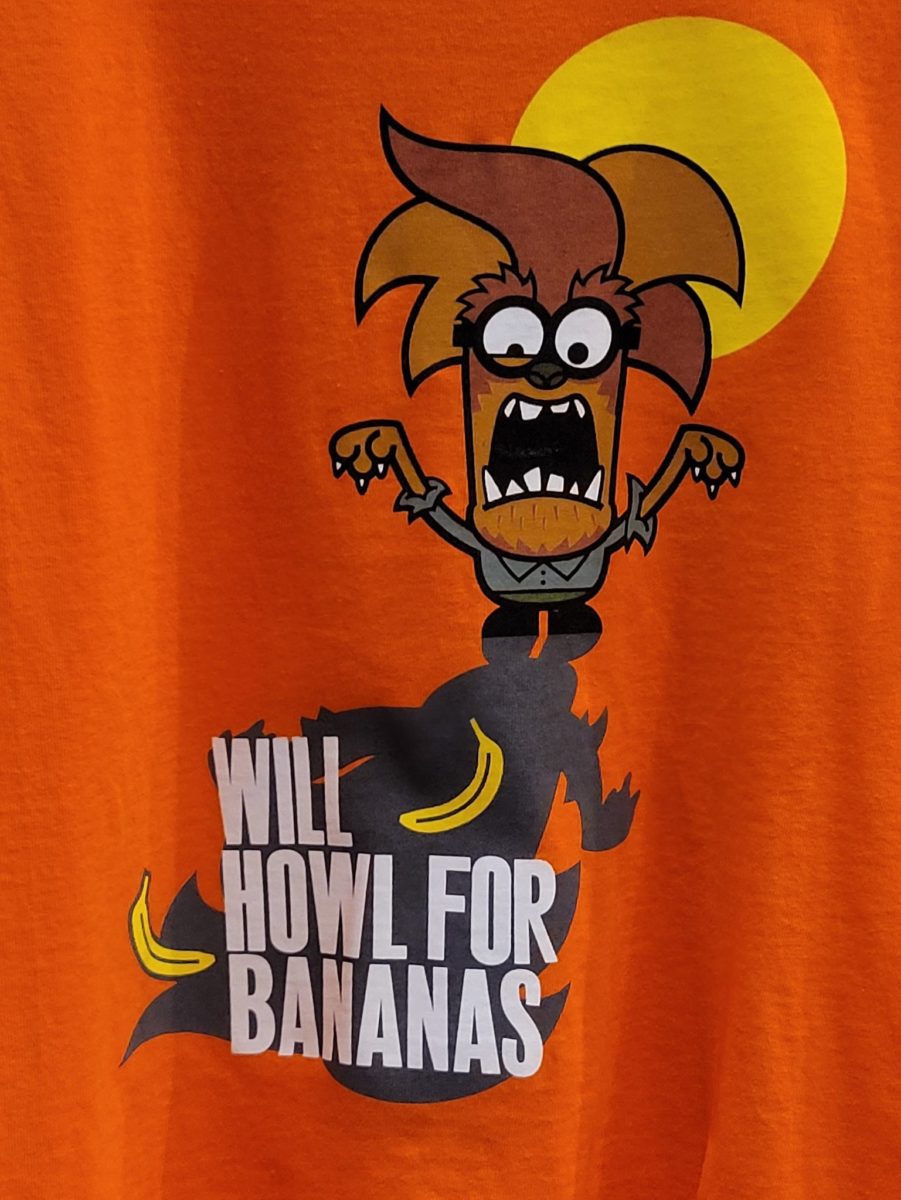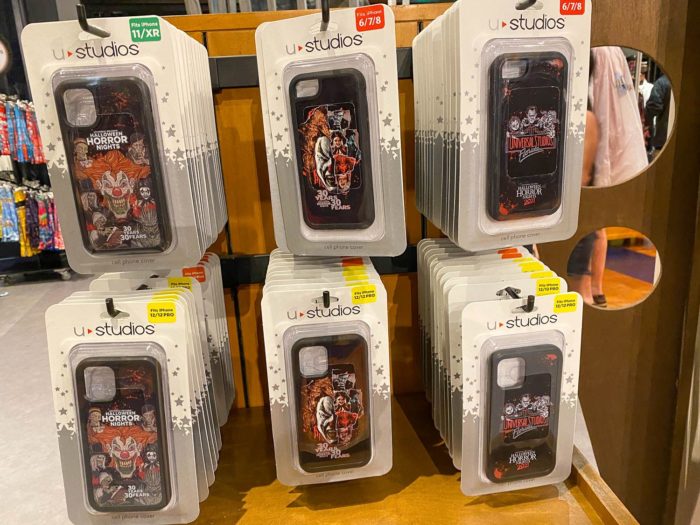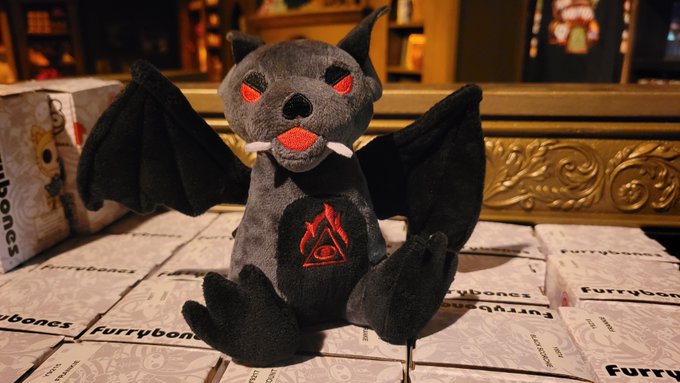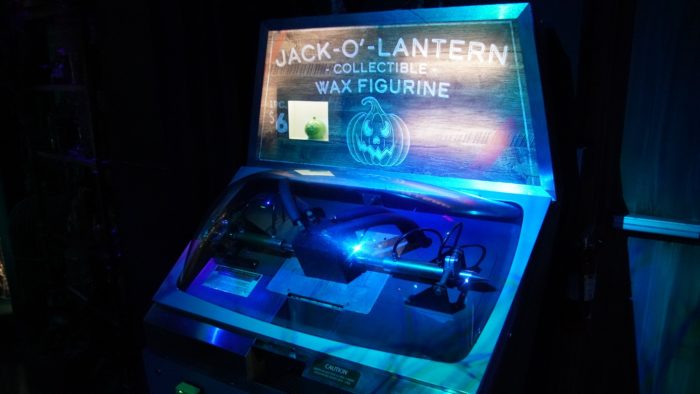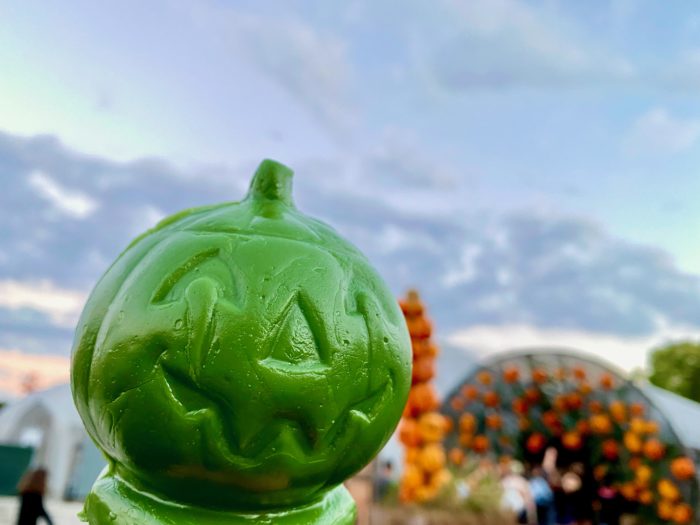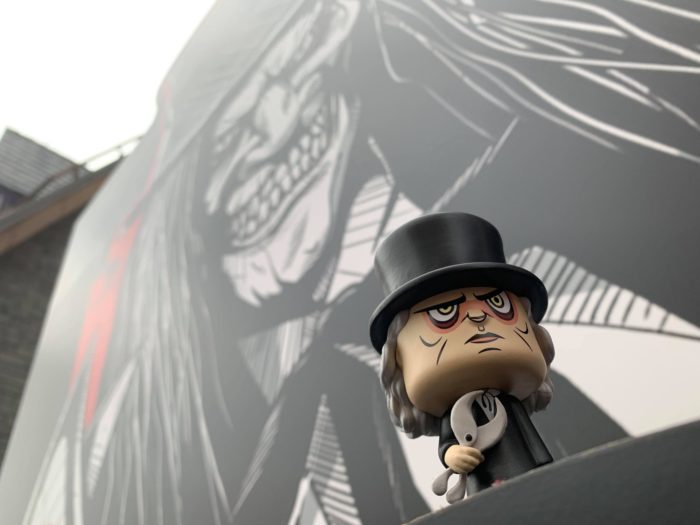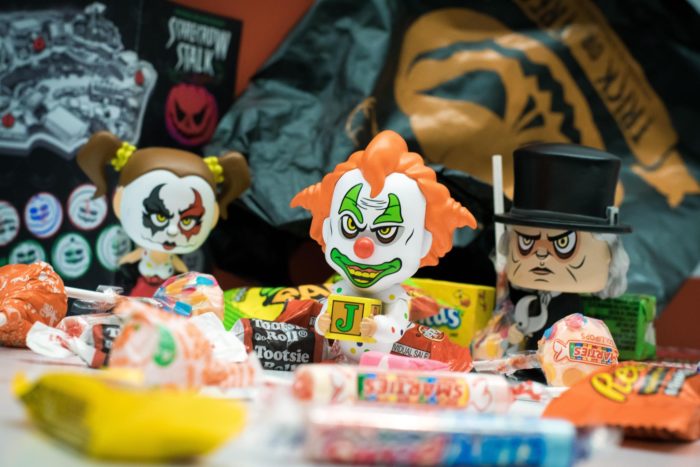 Recently we did an article where one of the Theme Park Hills We'd Die On are the skill games in Springfield USA. Each year for HHN there are several pop up skill games, and the prizes range from bonkers to next level bonkers.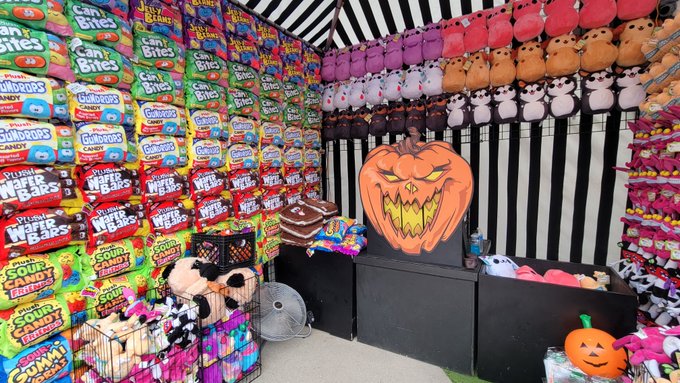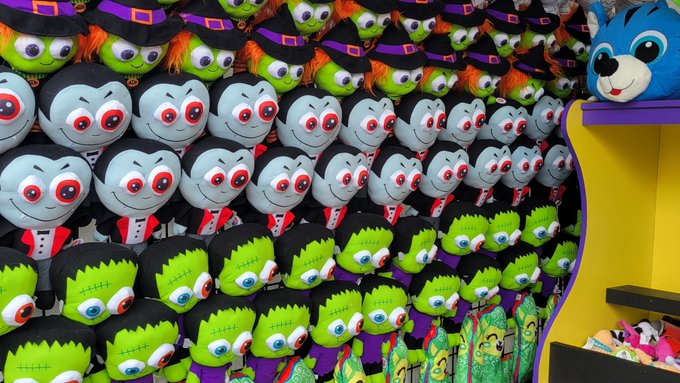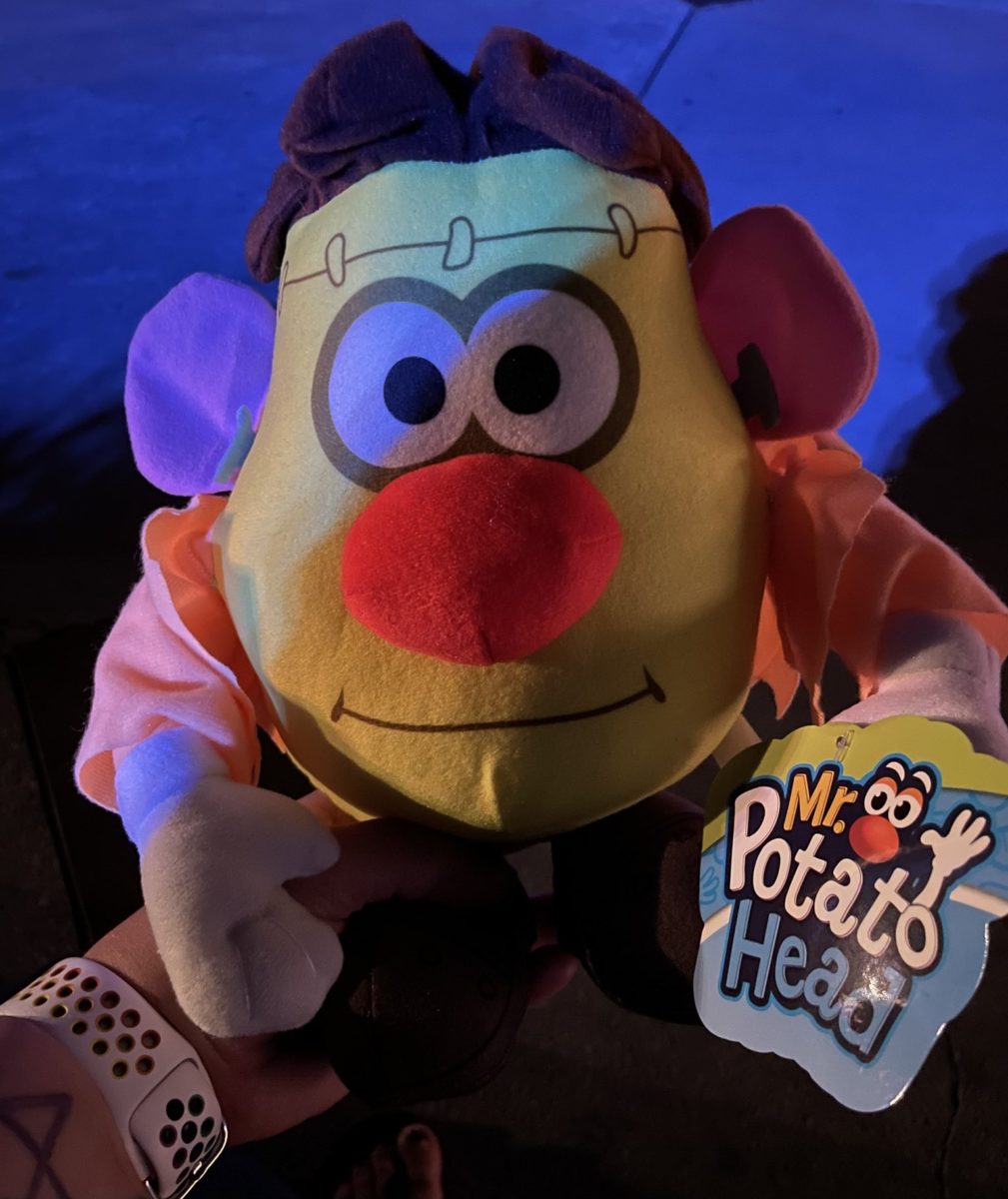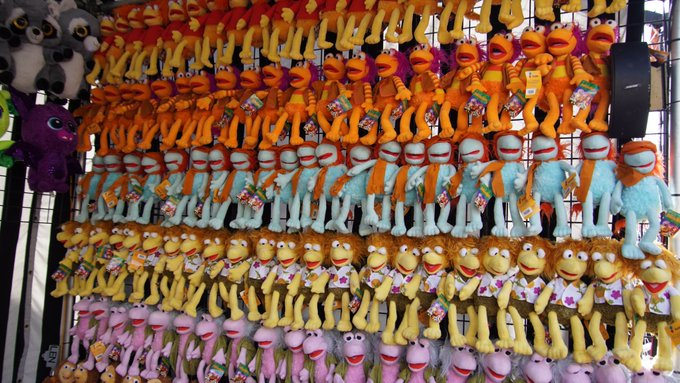 Not only does new merchandise seem to be coming out weekly, this past Sunday a brand new skill game prize came into the park with this Jack the Clown plush!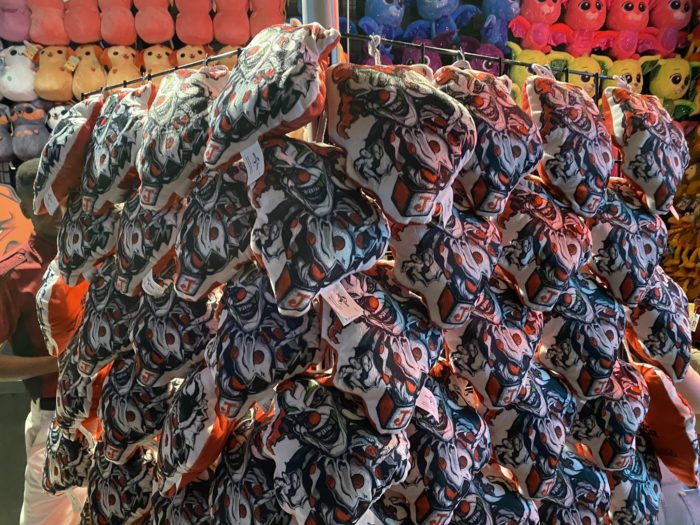 # 4 – Nightmare Fuel
Unfortunately HHN has a "no photos allowed" policy for the Nightmare Fuel (which is held in the Fear Factor Live stage) but let's check out what TouringPlans' own Joe Matt says about this incredible show:
"Halloween Nightmare Fuel is the new variety show and features a loose story based on waking nightmares that send our main character into madness. Expect to see aerialists, fire handlers, dancers, and a few "how did they do that?" magic tricks. While we believe this show is one of the best shows the event has ever done it is also the most provocative – we are amazed some of the choreography made it past Standards & Practices. If you can stand the heat, figuratively and literally, we give the show ★★★★★ and believe it is Not to Miss. Shows start at 8:00 pm, with a show length of 25 minutes, and operate every hour and 30 minutes."
That's right, come to be amazed, awed, and maybe even a little shocked.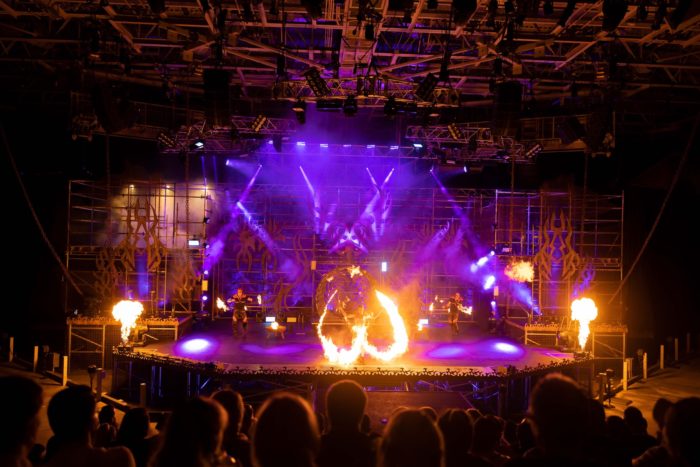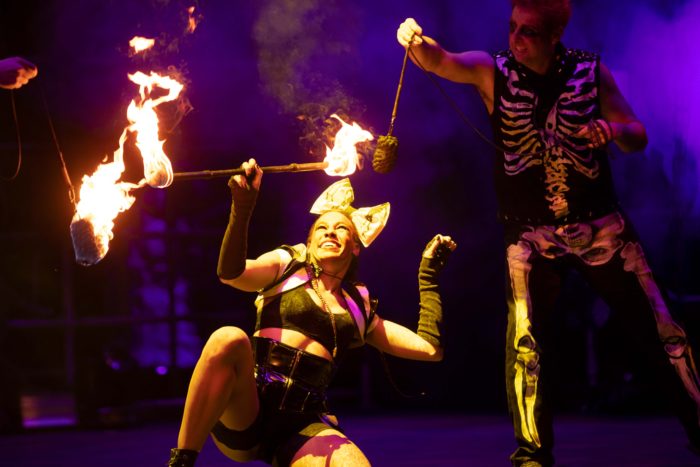 # 3 – Marathon of Mayhem
Speaking of being awed… the huge surprise of HHN 29 back in 2019 was the debut of the Marathon of Mayhem show located on the lagoon. Many said it was their favorite part of the event. Using the water mist screens, fountains, and projection technology that are regularly seen in Universal's awesome Cinematic Celebration show, Marathon of Mayhem uses classis Universal Monsters, HHN Icons, and IPs such as Texas Chainsaw Massacre and the Haunting of Hill House to deliver a must see show.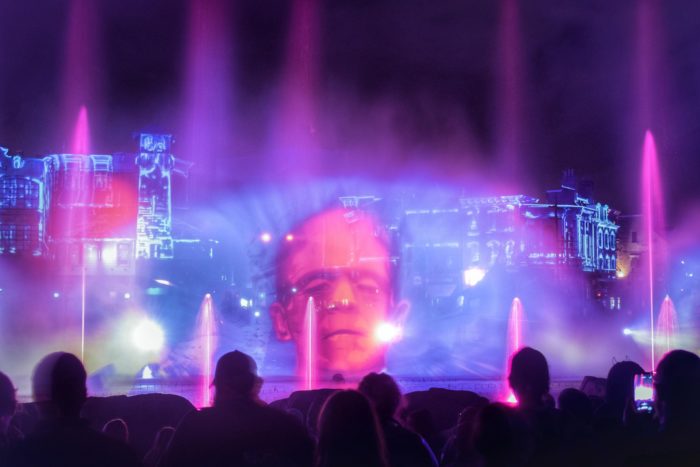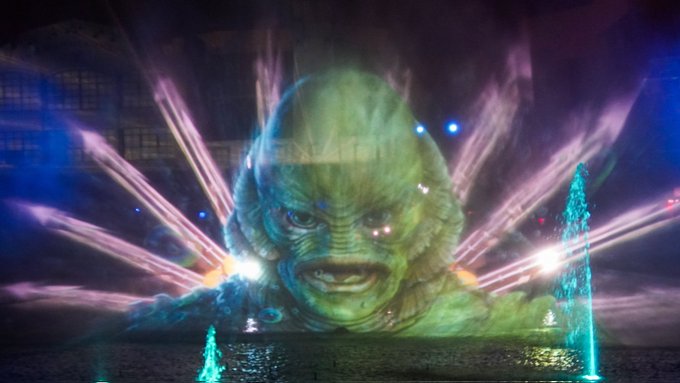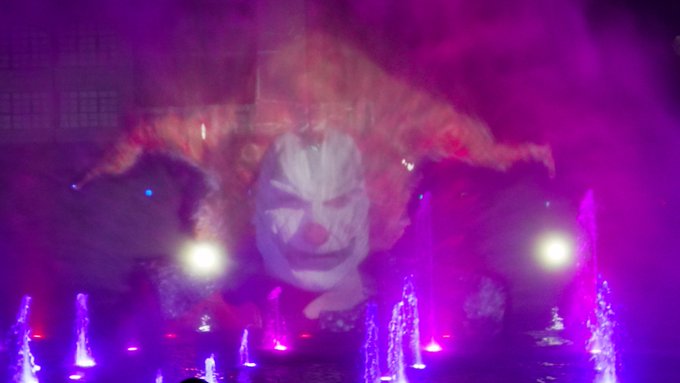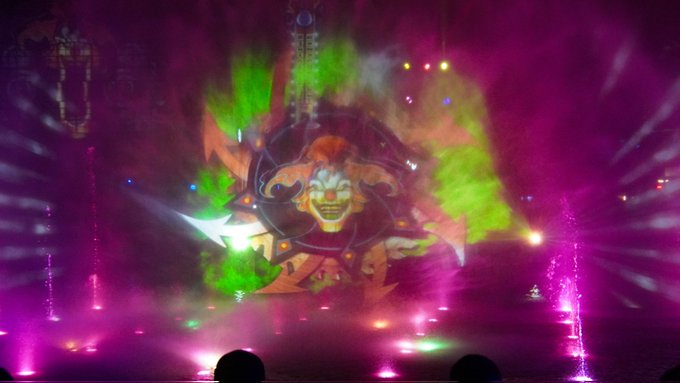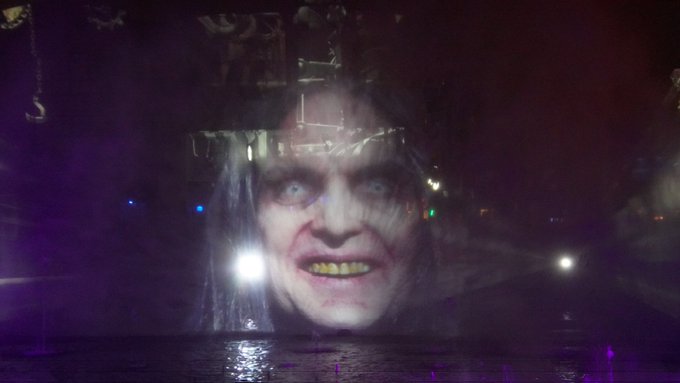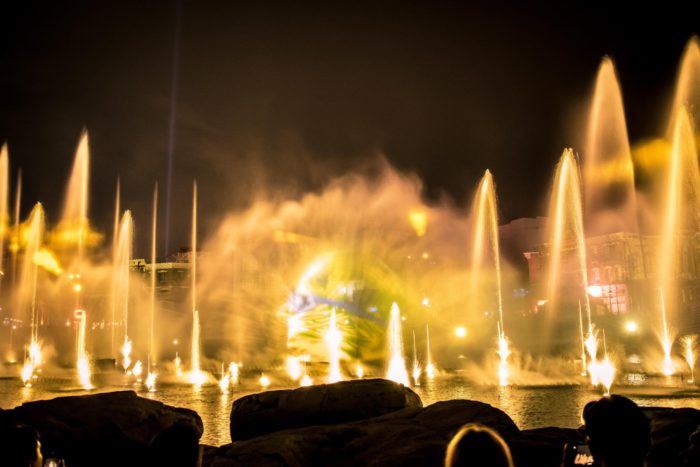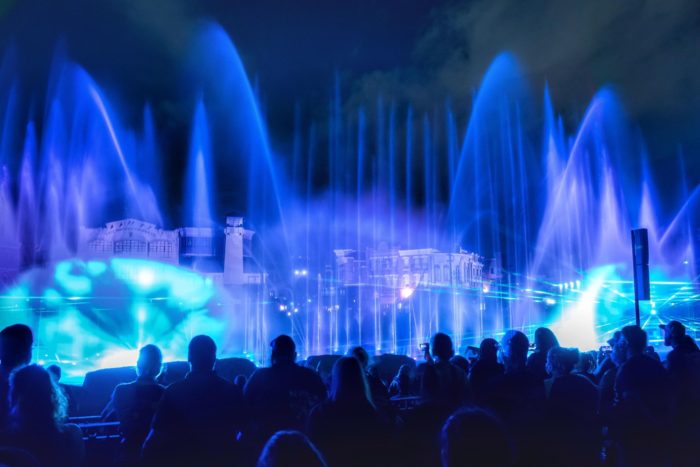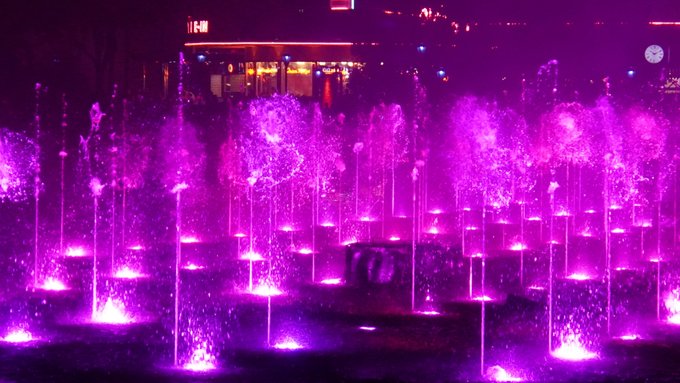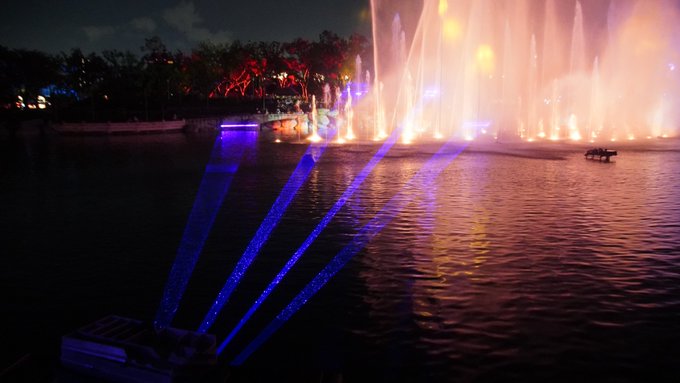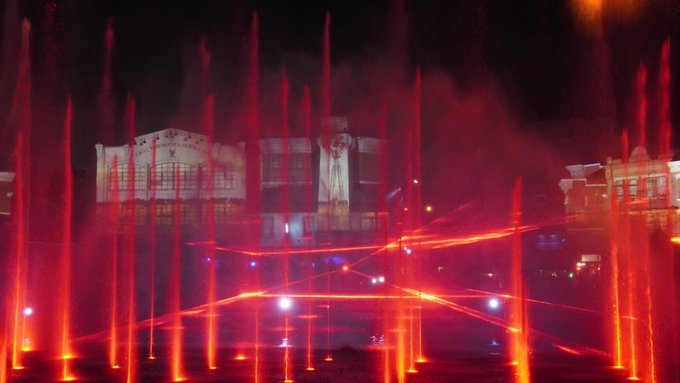 # 2 – The Scarezones and SCAREACTORS
Over just the last several years, the Scare Zones located throughout HHN have become a bigger part of my personal experience. Previously, my TouringPlan consisted of "gotta get to a house, then another house, then another house," etc, but now I enjoy taking my time and just walking around. Taking it all in. People watching. During one of our Unmasking the Horror tours, we walked backstage and saw the area where scareactors were getting ready. It was amazing just to see the process, along with how many moving parts there are to HHN. It made me truly appreciate the scareactors and the people behind the scenes who help them get ready every night. It's also fun just to see people get the daylights scared out of them, and that can – and will – happen right into front of your eyes in a scare zone.
HHN 30 has five scarezones: 30 Years 30 Fears, Crypt TV, Gorewood Forest, Lights, Camera Hacktion Eddie's Revenge, and Seek & Destroy. The scarezones are a key element of HHN because of their most important element: the scareactors. The sheer amount of scareactors HHN has roaming around is jaw dropping.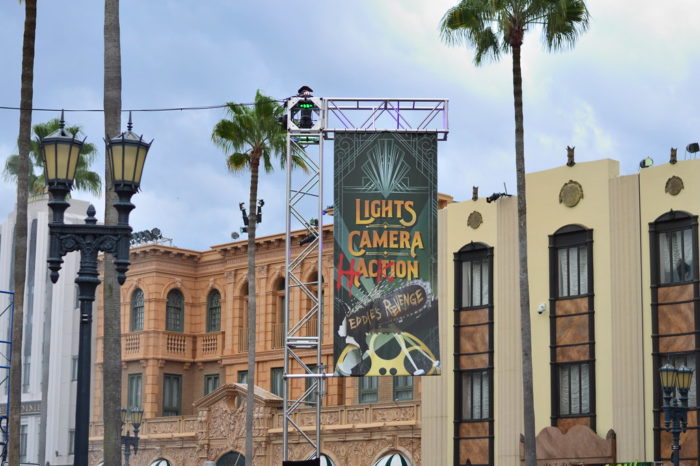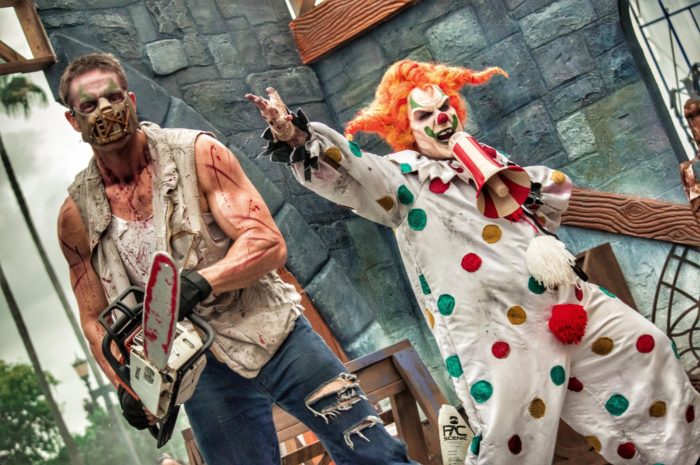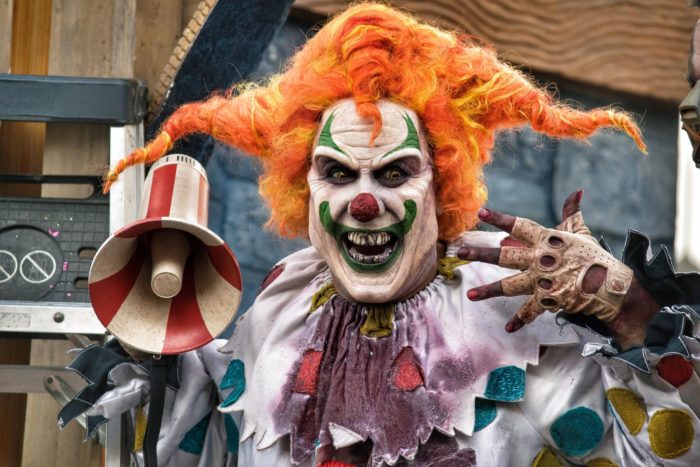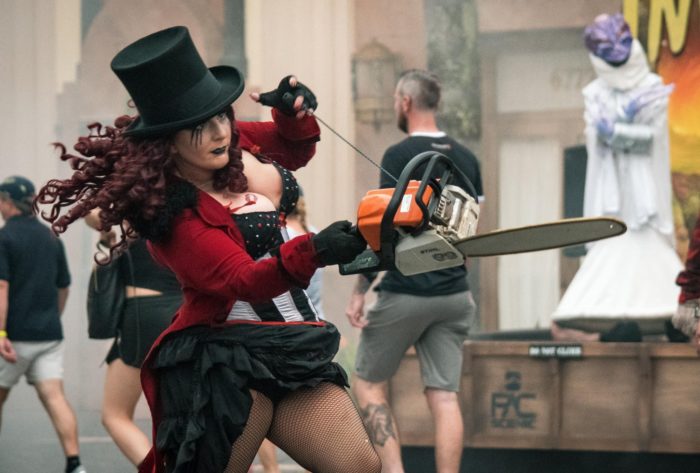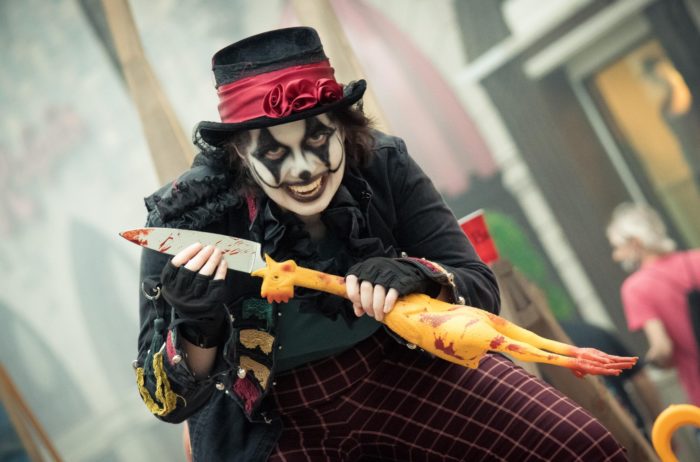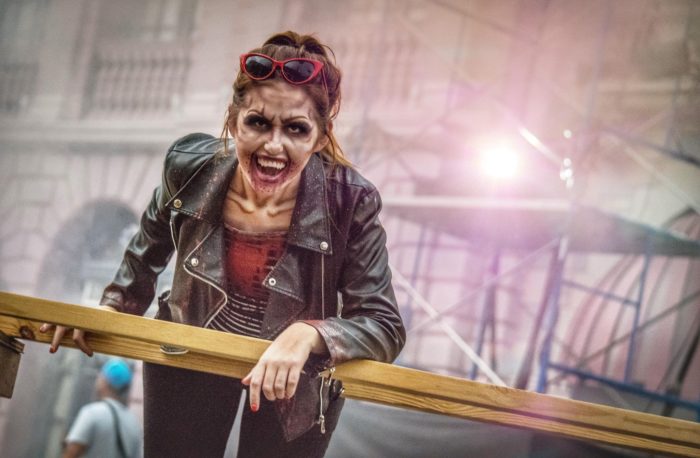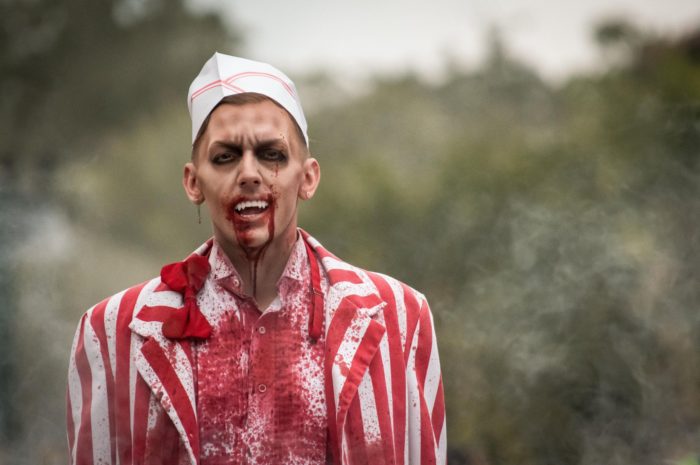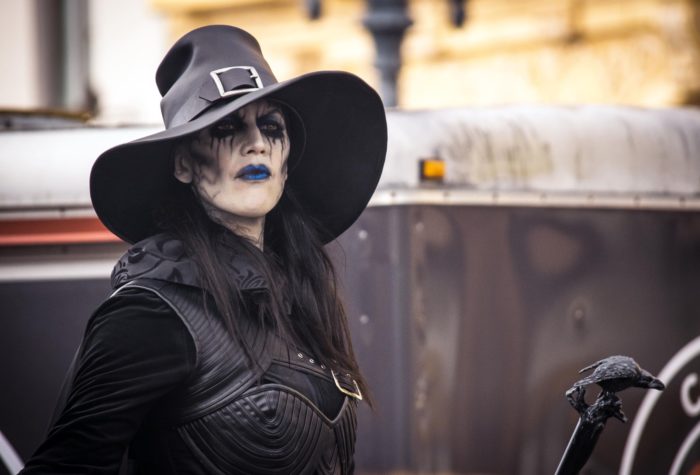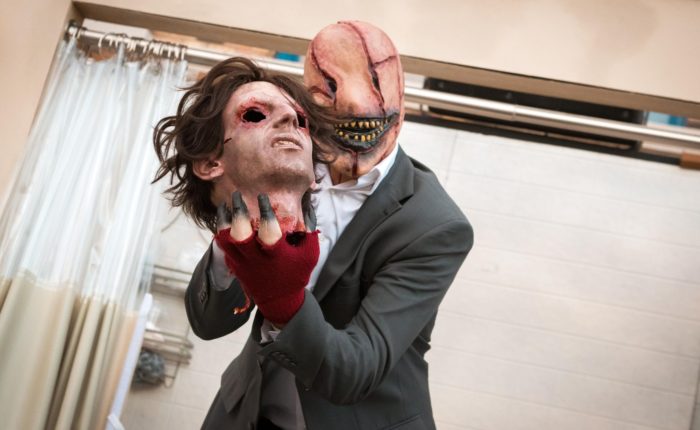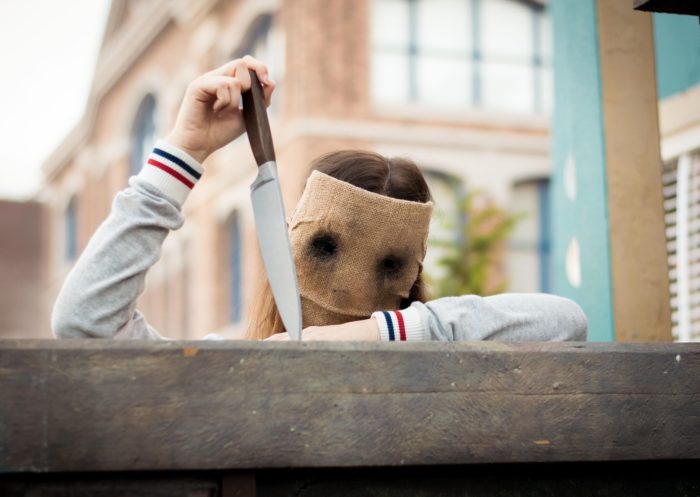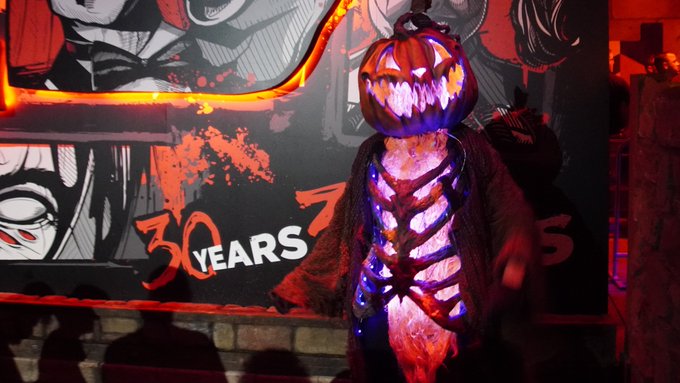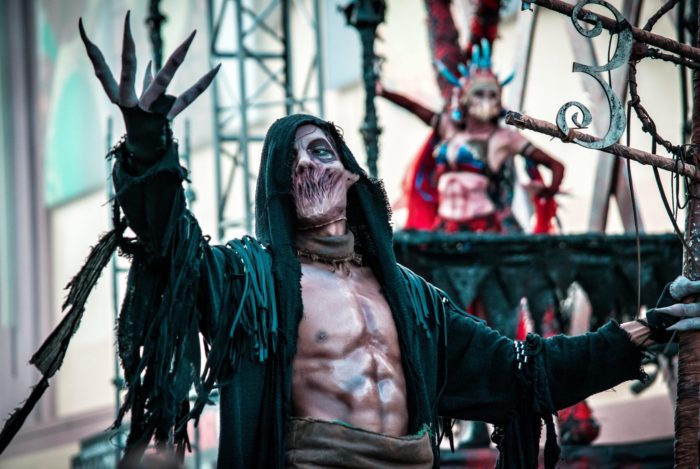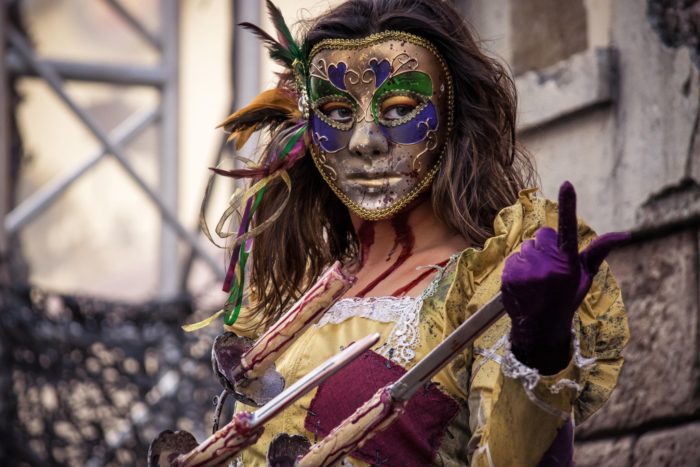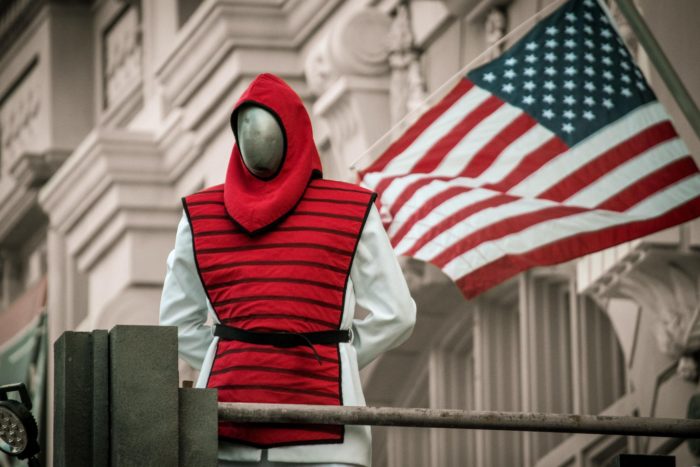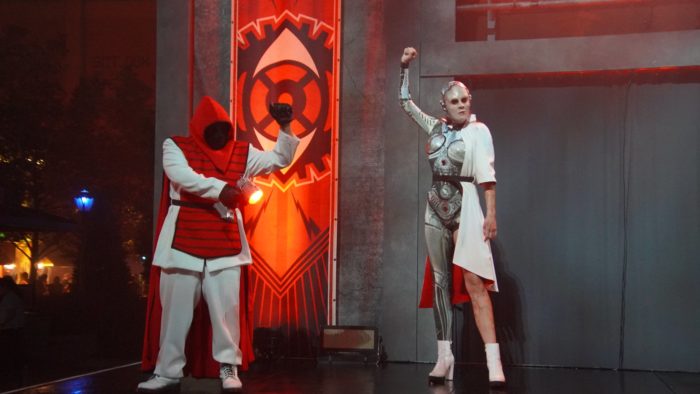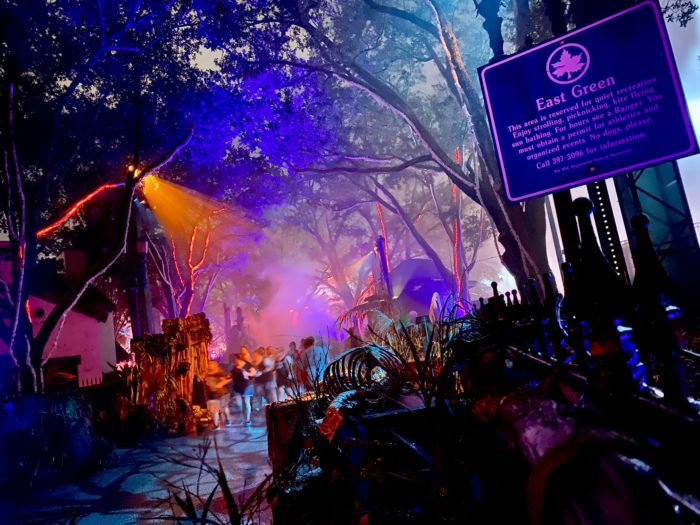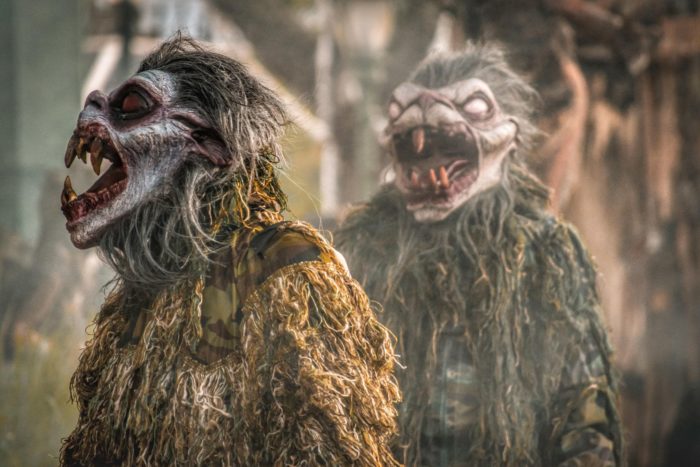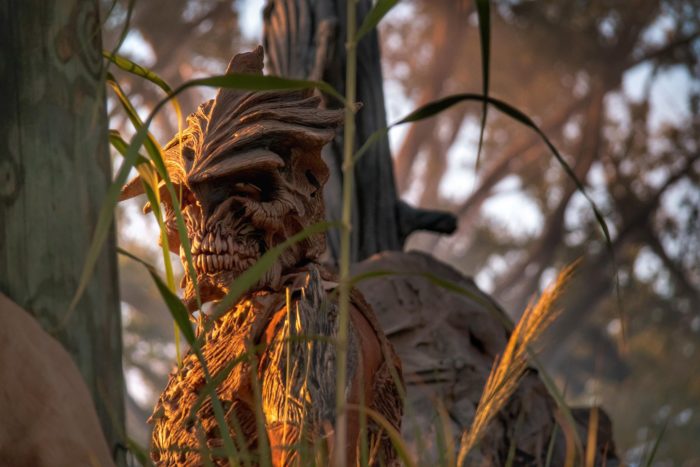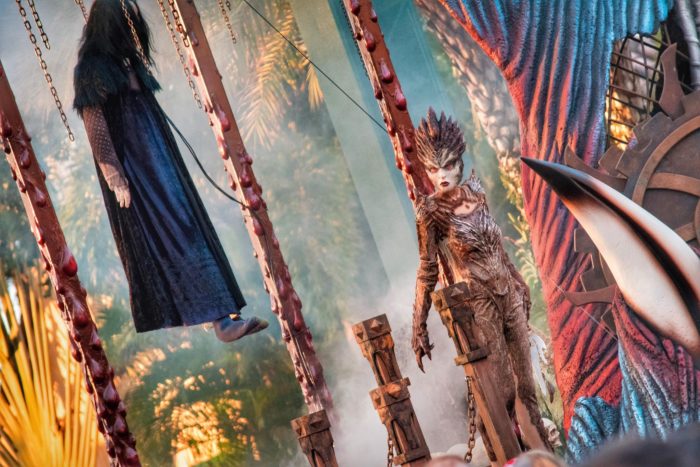 There are even scareactors directing guests to the RIP tours!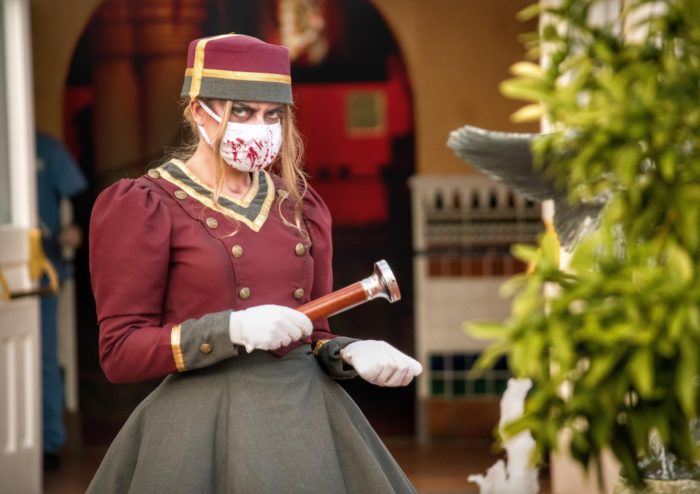 # 1 – The Haunted Houses
The signature part of any HHN are the haunted house experiences. Like many, I always avoided HHN because I wouldn't consider myself a "horror fan." I finally decided to get my feet wet when Universal first got the license for AMC's The Walking Dead, because I was such a huge fan of the TV show and Walking Dead comic book. I immediately realized how much different HHN actually was from what I imagined it to be in my mind. While I wasn't a fan of some of the movies used for the haunted houses, I could appreciate the design of each house from an artistic standpoint. It was also just fun being "scared" by the scareactors inside,  and even more fun watching other people get scared. Where I thought Universal really shined was in their original houses that weren't tied to an IP, but even I had to admit it was an IP that got me personally into the door.
For HHN 30, there are 10 Haunted Houses.  Revenge of the Tooth Fairy, Beetlejuice, and Bride of Frankenstein Lives were available to guests during the mini-HHN last year. Joining them this year are HHN Icons: Captured, Puppet Theater: Captive Audience, The Wicked Growth: Realm of the Pumpkin, Case Files Unearthed: Legendary Truth, Welcome to Scarey: Horror in the Heartland, The Haunting of Hill House, and Texas Chainsaw Massacre.
Let's reach out again to Joe Matt for his thoughts on the houses this year: "There are no "bad" houses this year, they are all worth visiting. If a certain house piques your interests we suggest checking it out, especially if it is based on a favorite IP. Additionally, if you feel hesitant attempting a house (or houses) we suggest watching a video online from our friends at Inside Universal to give you an idea of what to expect."
Next month we'll give a deeper look into some of our favorite parts of each house, but here is a quick look taken during the event and through Unmasking the Horror tours.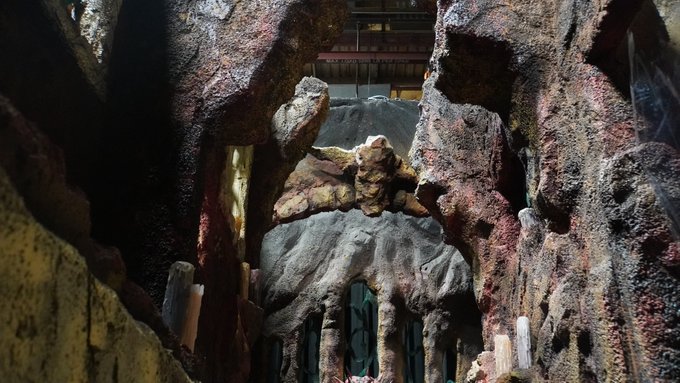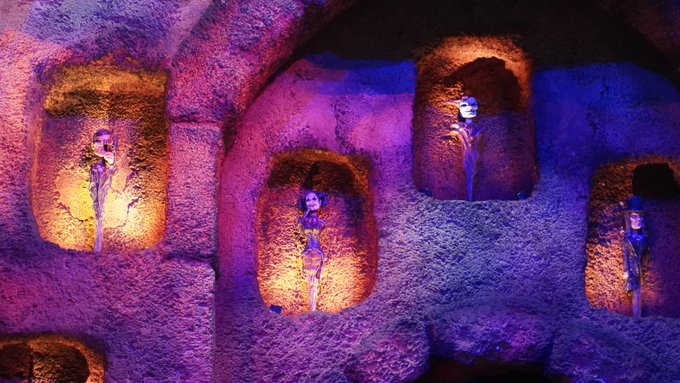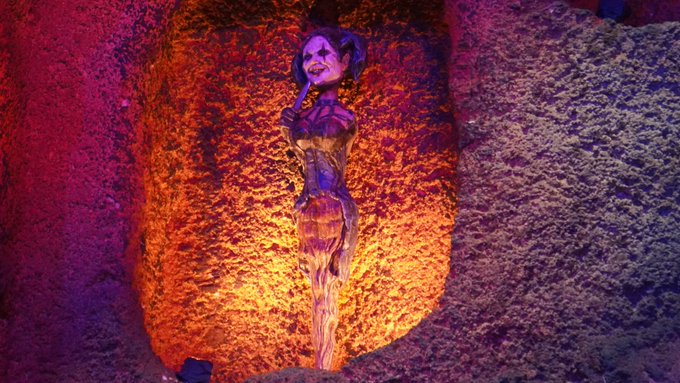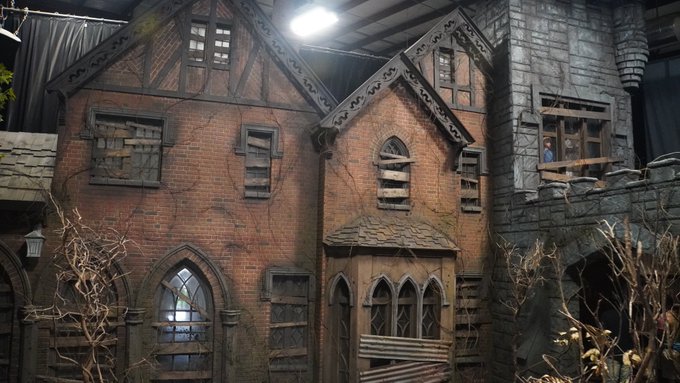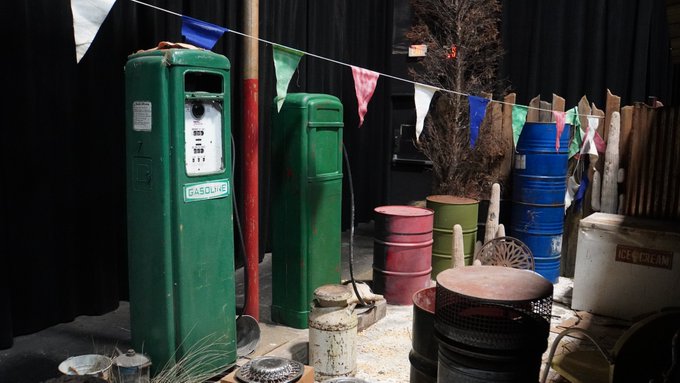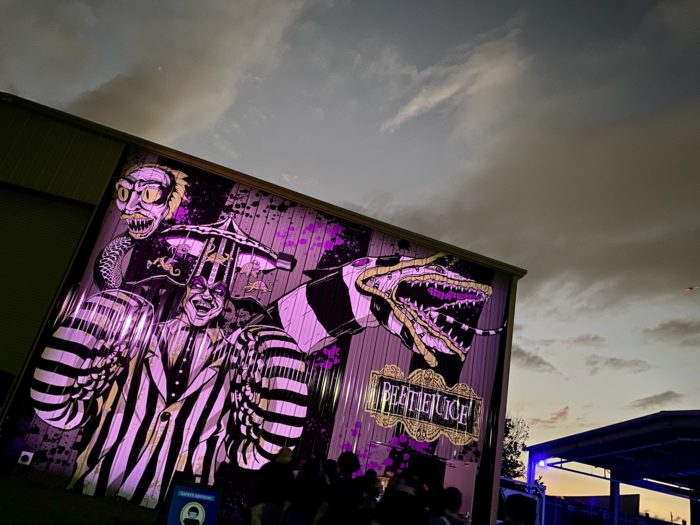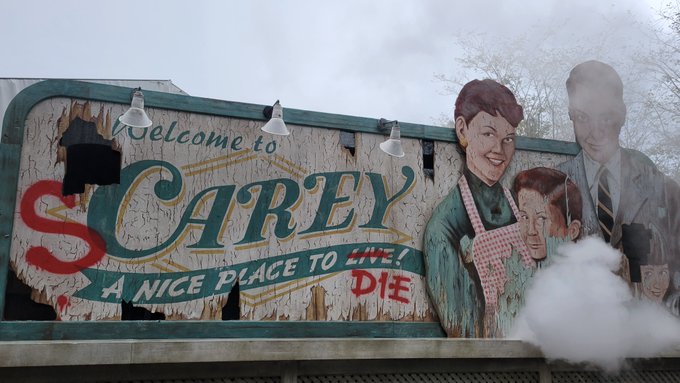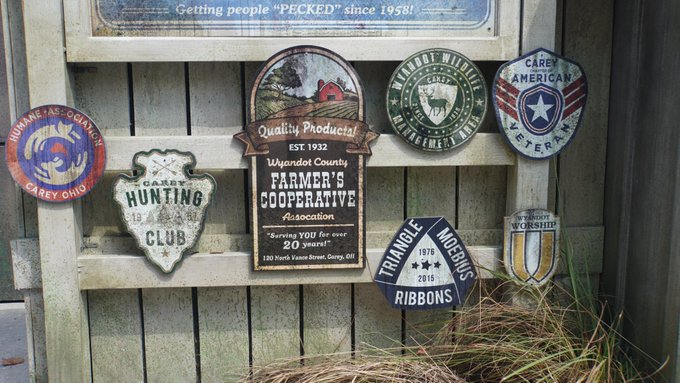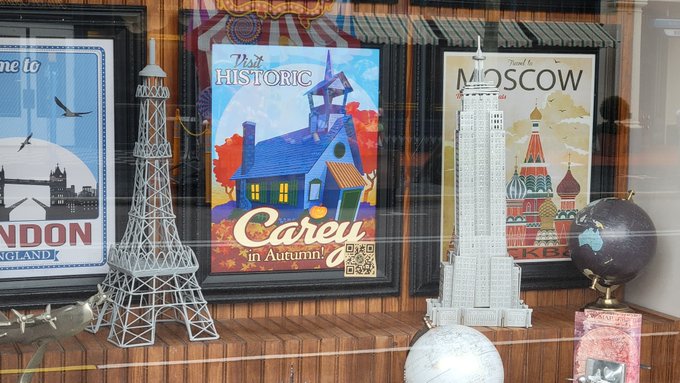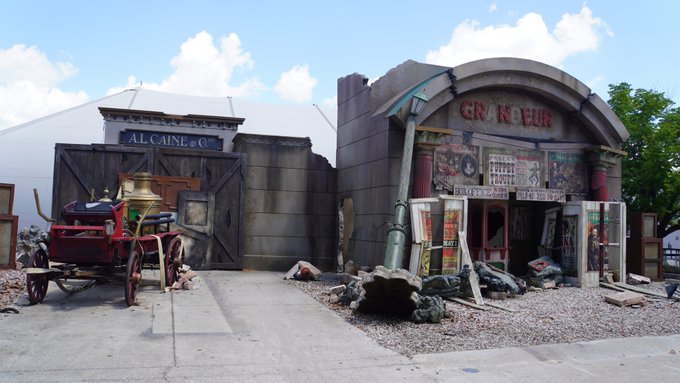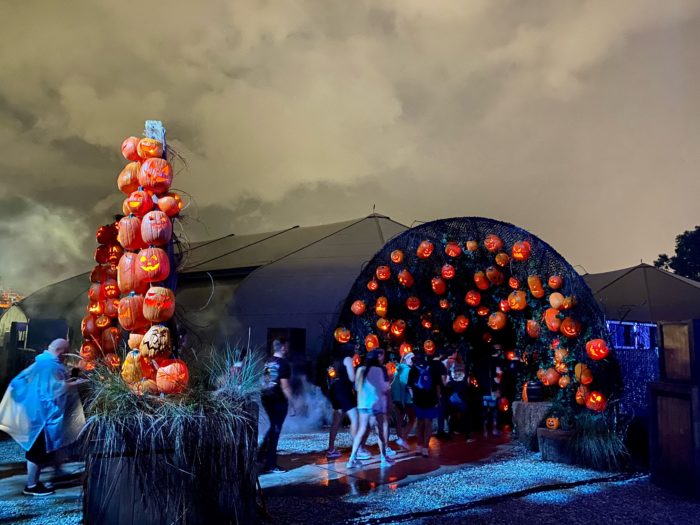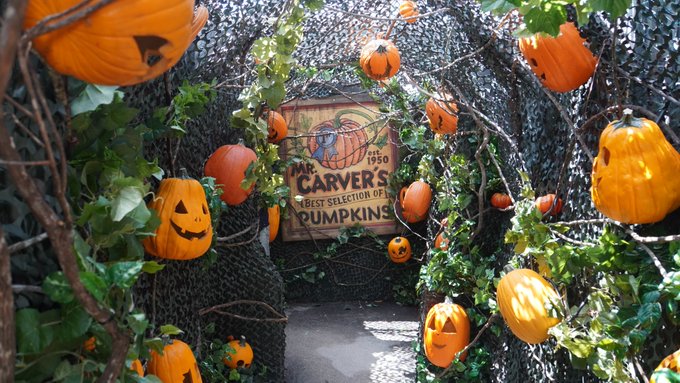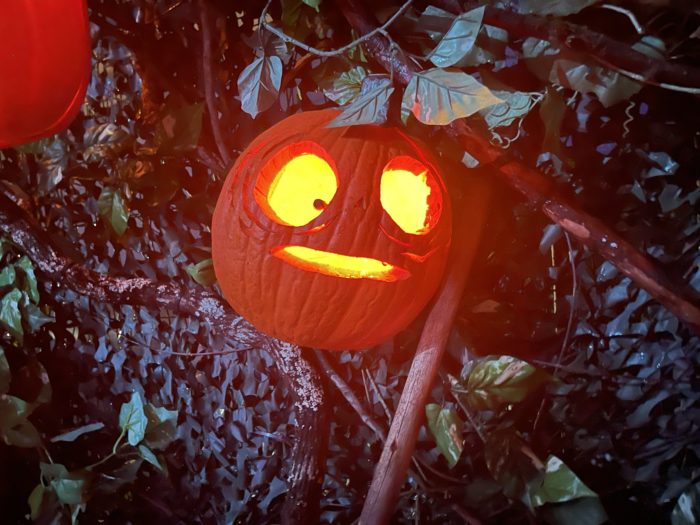 HONORABLE MENTION – Cabana Bay Beach Resort
I could probably give a thousand reasons why you should stay onsite at Universal Orlando, but HHN 30 gave us one more with the Jack'd Up Experience and Icons Bar at Cabana Bay Beach Resort.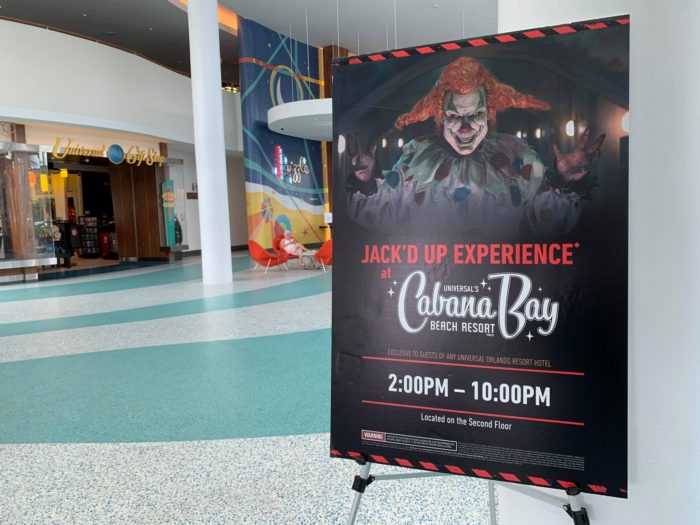 Available to all onsite resort guests (not just Cabana Bay,) the Jack'd Up experience takes place on the second floor of Cabana Bay's main building.
There are a couple rooms just filled with photo-ops for HHN fans.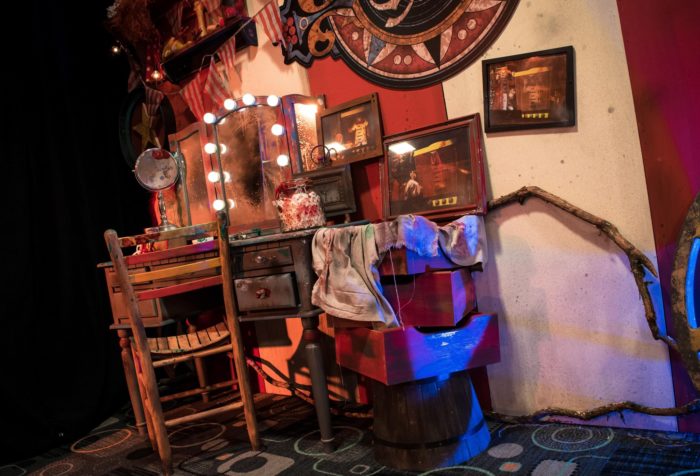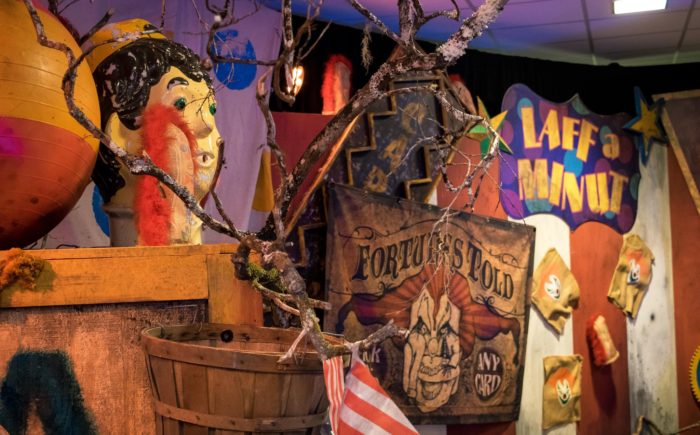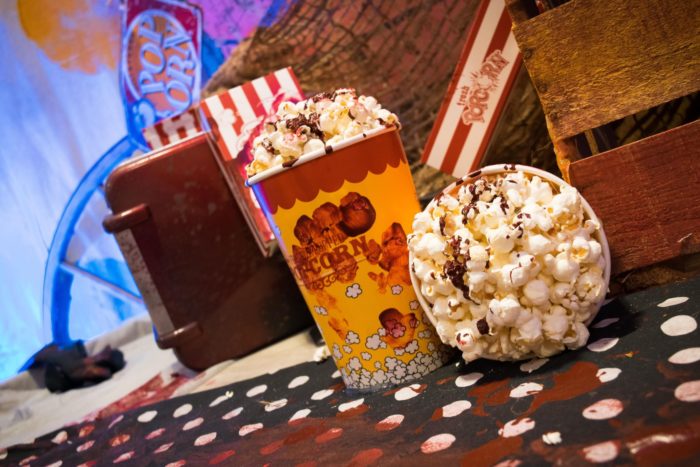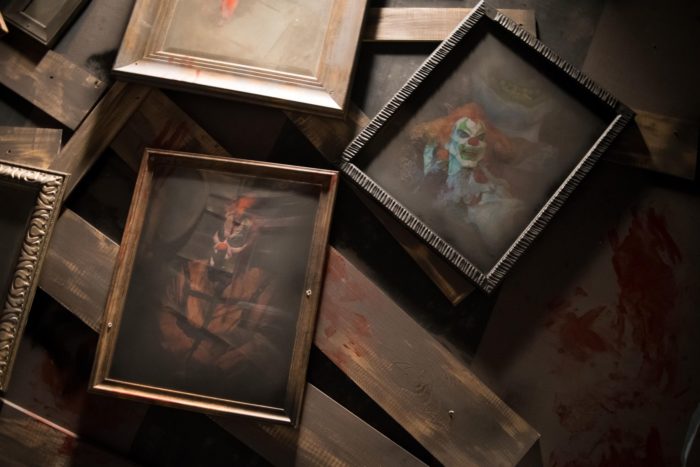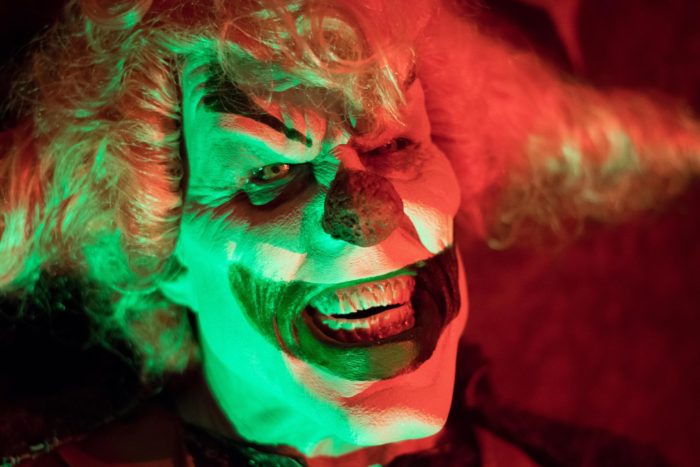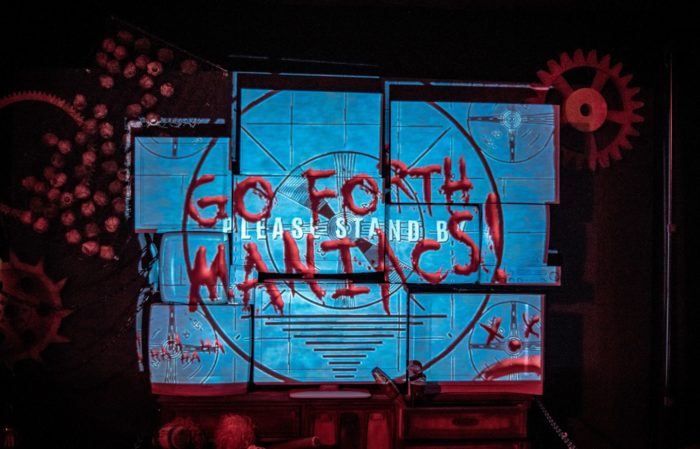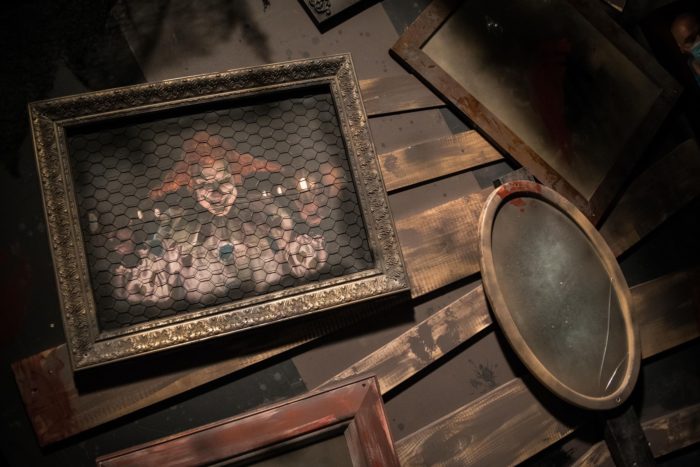 There is also a giant blender in which  you can take a fun photo of yourself being "blended."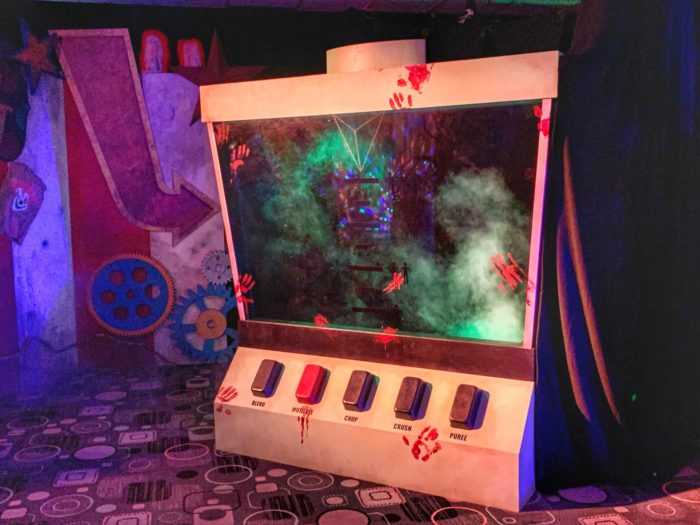 Meanwhile the Swizzle Lounge is transformed into the Icons Bar, complete with it's own themed menu. Talk about going above and beyond for a seasonal event!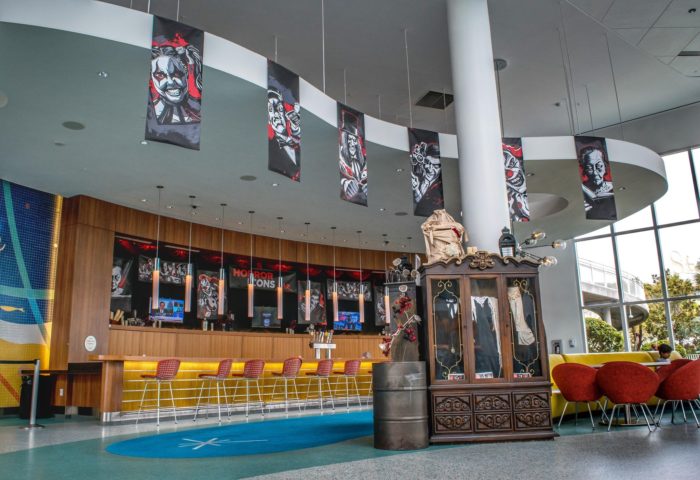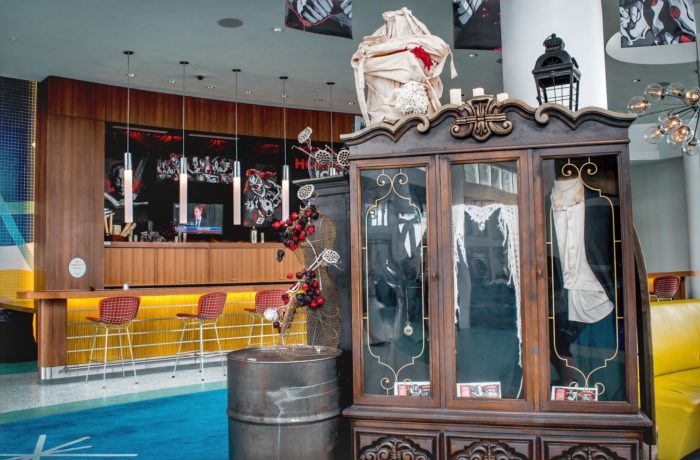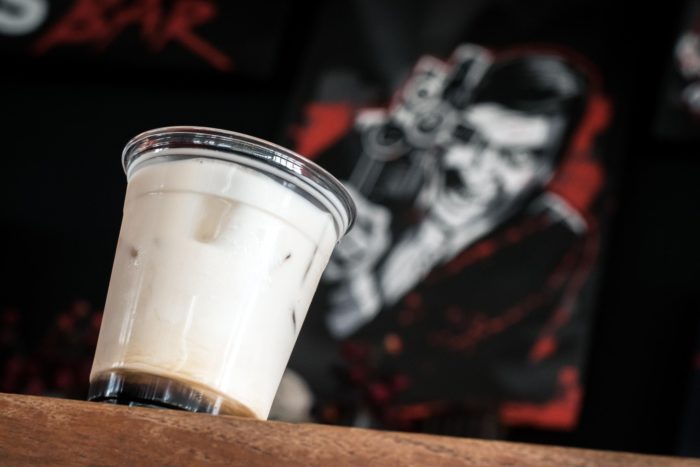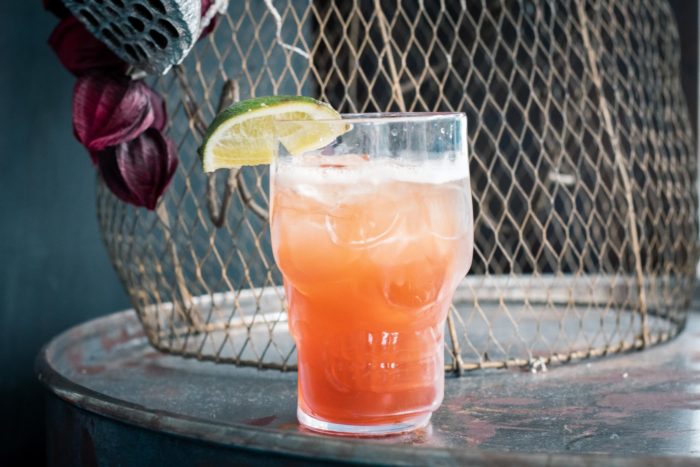 Double Secret Honorable Mention – Scarecrow Stalk
One thing that my family has enjoyed over the years at EPCOT are the scavenger hunts during the festivals such as Figment's Brush with the Masters during Festival of the Arts or Spike's Pollen-Nation Exploration during Flower & Garden. Universal has started to have their own versions of these scavenger hunts, and the first Scarecrow Stalk for HHN started last year. The Scarecrow Stalk sends guests across the park to discover unique and highly themed scarecrows and skeletons. At each stop there is a stamp for your map, along with candy for your treat bag.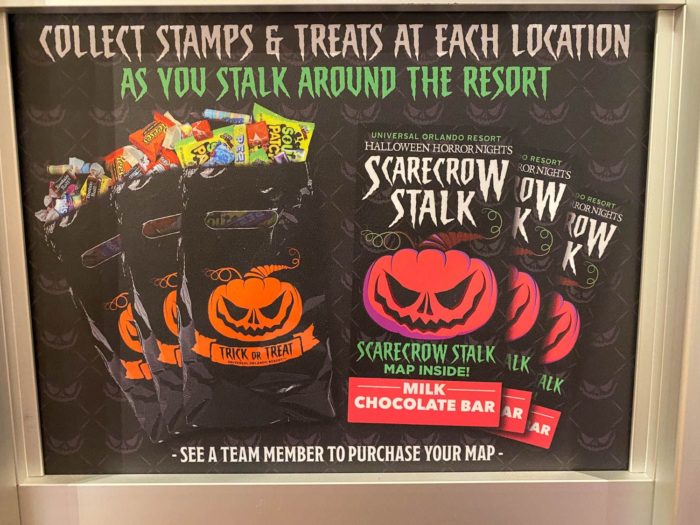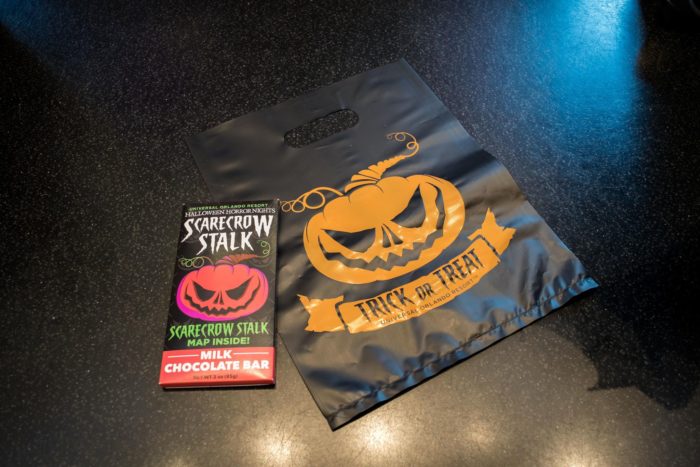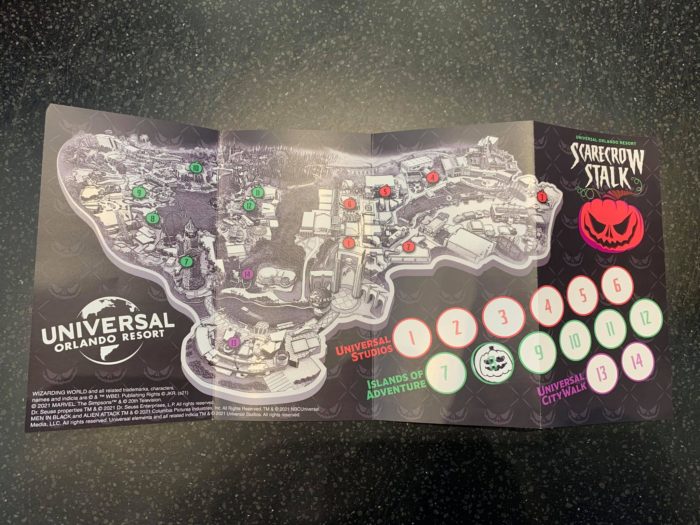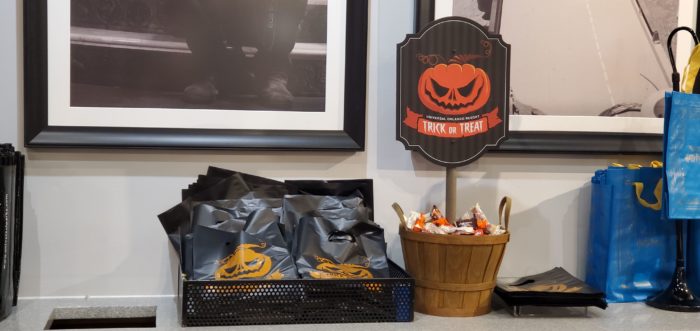 The scarecrows are all found at gift shops in Islands of Adventure, Universal Studios Florida, and CityWalk. You have to love some of the inventive ones, such as this scarecrow doing it's best Jeff Goldblum impression.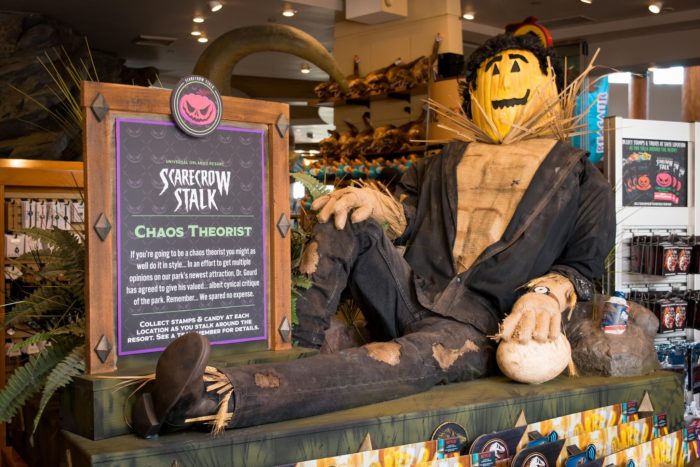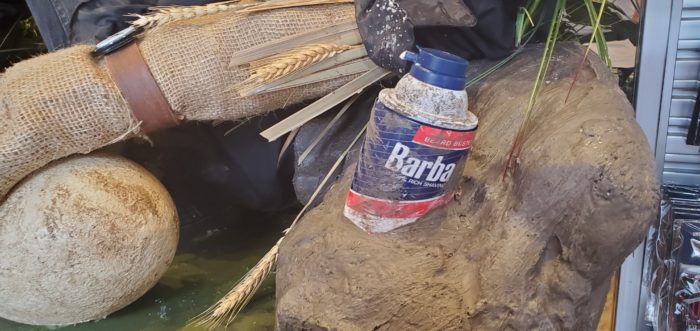 In a gift shop in Marvel Superhero Island you'll find this scarecrow reading a comic book. A closer look reveals the cover of the comic book is one drawn by Sterling Denham, featured in these very pages last week.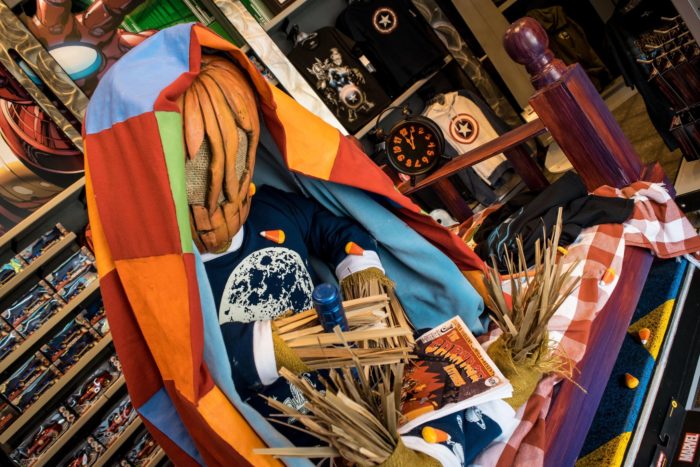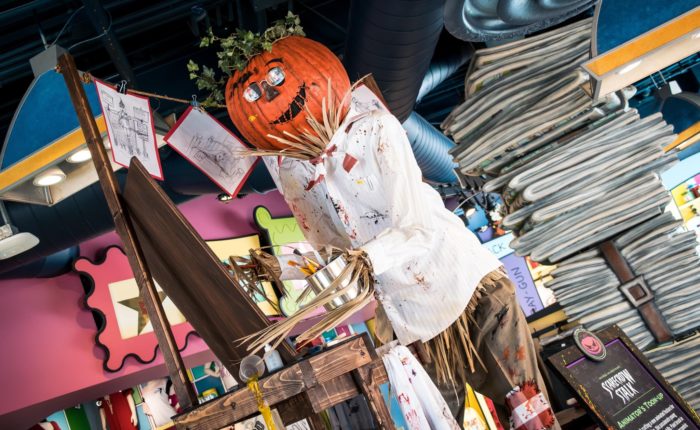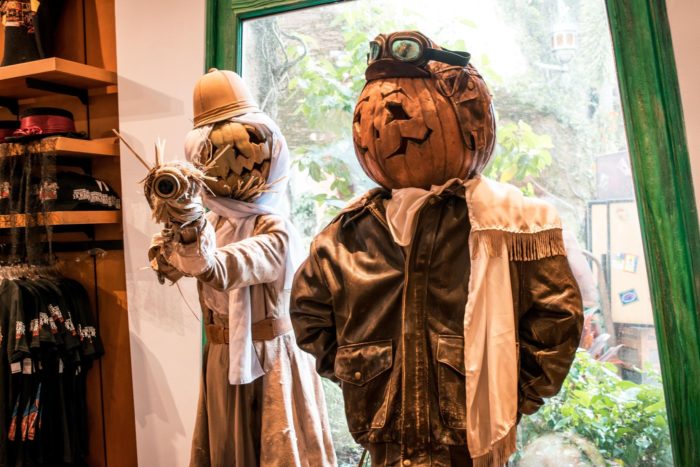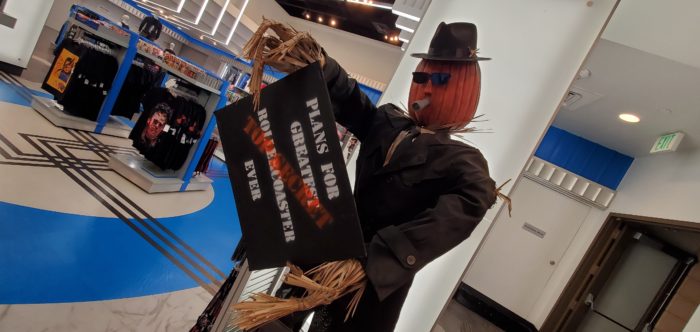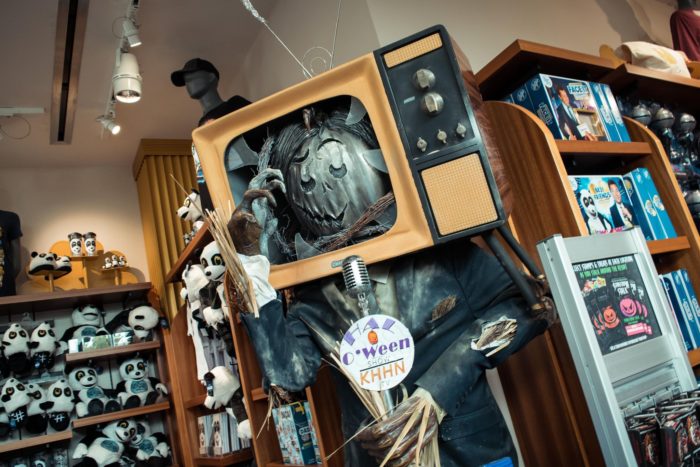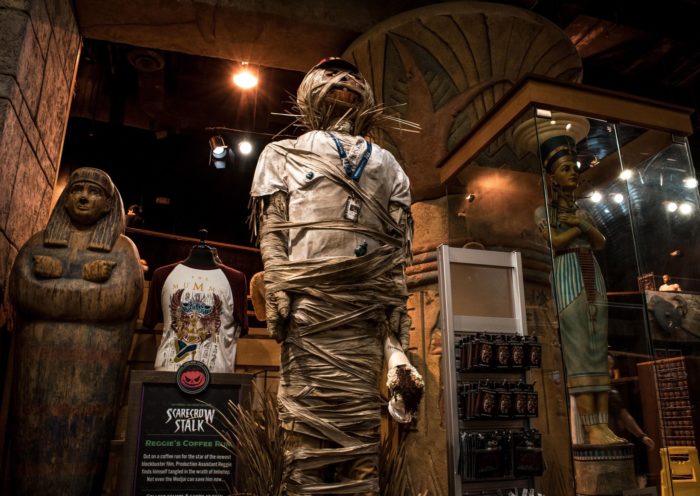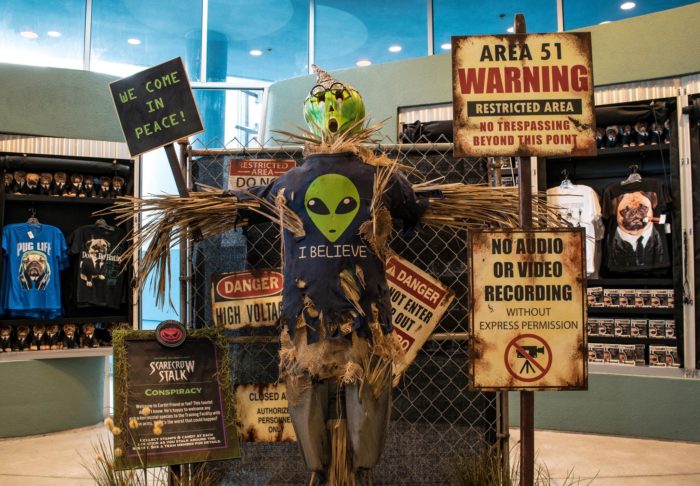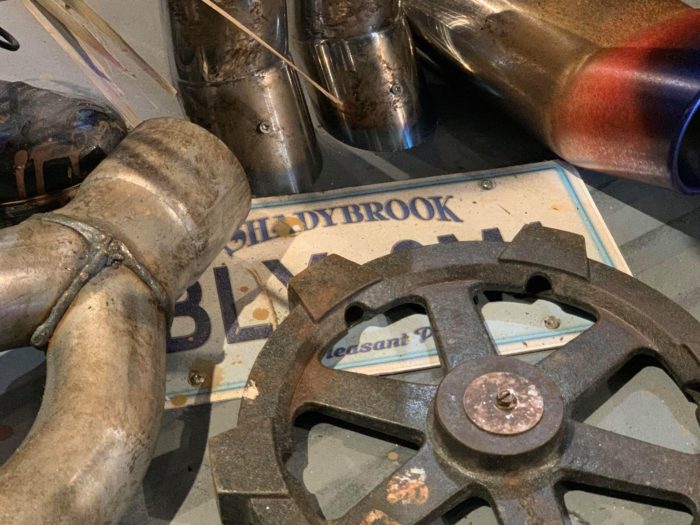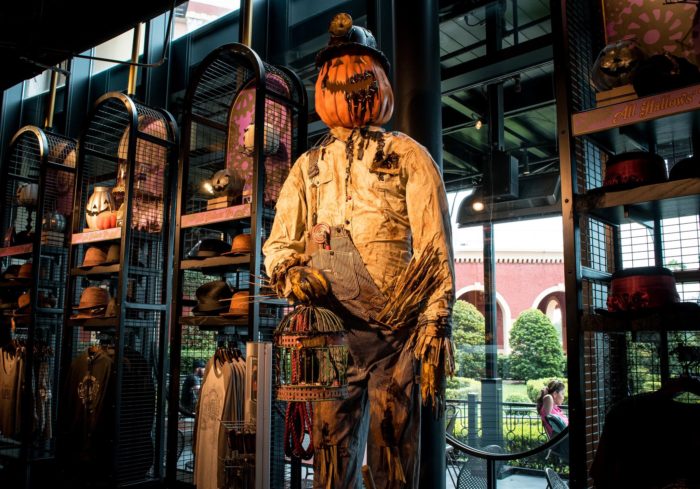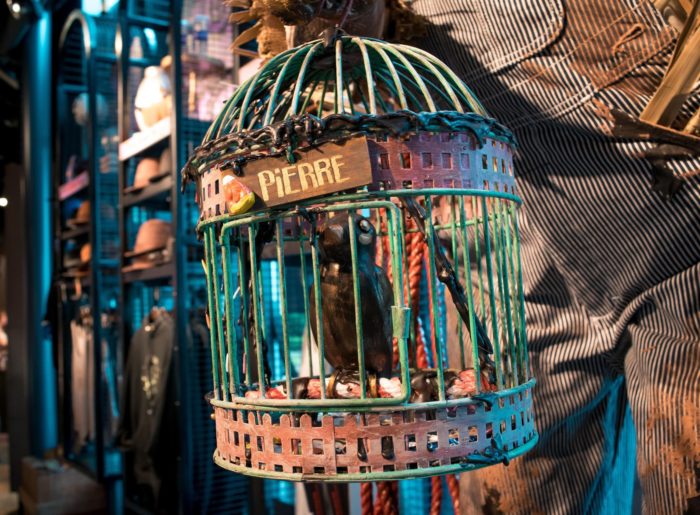 So there you have it: Six Reasons we Love Universal's HALLOWEEN HORROR NIGHTS 30! See you next weekend for the latest installment of the SATURDAY SIX, where we'll look at something fun from the world of Disney and Universal. You can also follow Your Humble Author on Twitter (@derekburgan).
If you enjoyed this article, you will surely like the following: 
6 Events That Won't Be On ANY Theme Park Calendar
The SATURDAY SIX Takes a Spooky Stroll through the 2021 HHN Tribute Store
Special Thanks to The Elite Brandon Glover, the bio-est of all reconstructs @bioreconstruct, Captain Cruiseline Scott Sanders of the world famous Disney Cruise Line Blog, my personal protege Hunter "Elvey" Underwood, artist @SonderQuest, the SAT SIX Fun Squad of Parkscope Joe and "the Dadalorian" Nick, hot shot Michael Carelli, charter member of the Universal Four @Nitro230, and Hermione Granger's tutor Megan Stump for their invaluable assistance with this article. Absolutely no help was added by SeaWorld Influencer @SuperWeenieHtJr. The SAT SIX is inspired each week by goofballs Aengus Mackenzie and LitemAndHyde and you Potterheads will  enjoy Meg's other blog work over at the Central Florida Slug Club.
REMINDER: This Thursday is the last day of the month which means it is time for the THEME PARK ENJOYMENT INDEX!
We'll cover all the latest news and notes from the world of Disney and Universal, including the opening of Space 220 in EPCOT (along with its signature cocktails), Rise of the Resistance going to Standby Only, and we finally answer the question long asked by Disney Annual Passholders: Is There Anything in World Showcase Besides Beer Kiosks Along the Water?