iExit App: A Must-Have for Road Travel
If you're planning a road trip to Walt Disney World (or any other destination soon), you'll want to download the iExit app for your smartphone. Recently, I was traveling from up north back home to Walt Disney World, and this app has now become an essential for my travel.
A bit of background–I used to use the I-95 exit guide app and web site way back in the early days of apps, but the iExit app goes so far beyond the functionality of those old options. For starters, it covers a lot more roads. Here's a sample for just the state of Florida.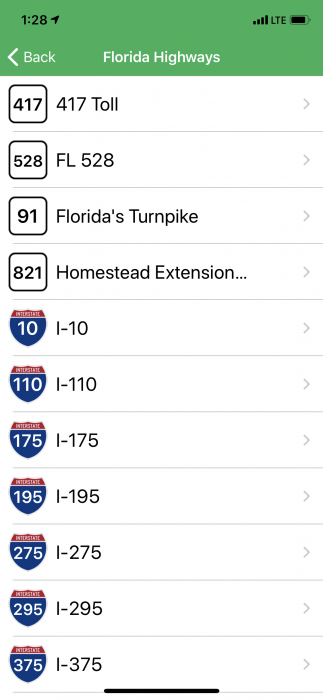 The iExit app is available for both iPhone and Android devices. When you download it, it will ask if you want to give it access to your location services. Although the app is functional without it, you'll want to let it have access because it can find what road you are on and where you are on that road automatically. If you don't give access, you'll have to do all of that manually–still very doable, but not as quick and easy.
Once you launch the app, click the "find me on the highway" button to locate your position (although you will likely need to select what direction you are going on the road in question).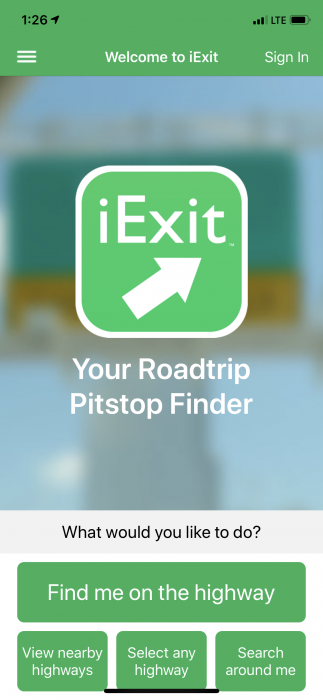 This will bring up an exit guide listing for the road you are on at the exit you are near, with inspection stations, rest areas and welcome centers, and exits with icons for services available.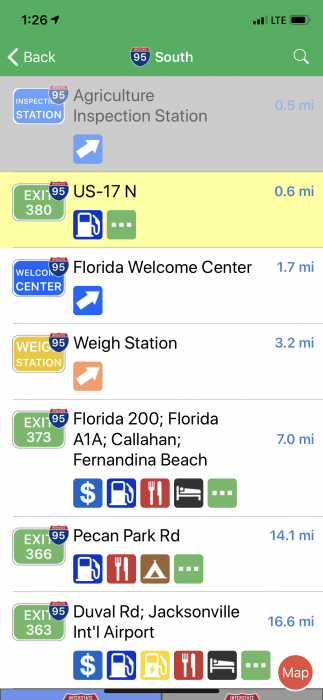 A map view is also available.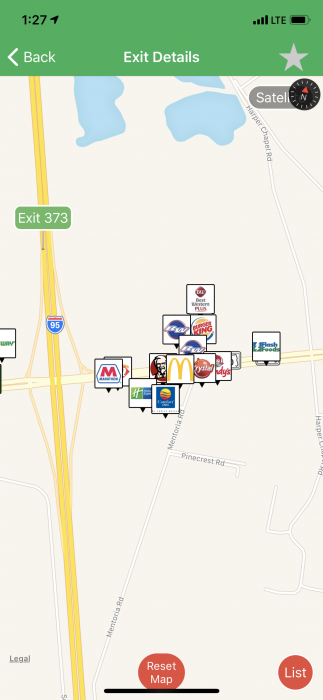 Here's what you can do from the app.
Find Fuel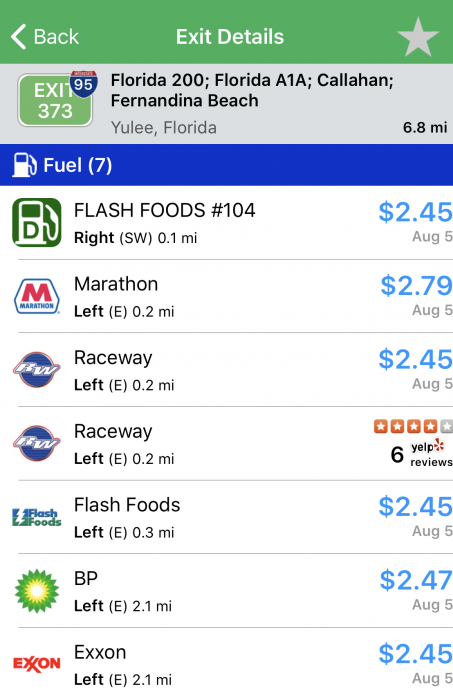 Integration with OPIS means that you can see recent prices for fuel at each stop, direction off the exit, and distance from the highway. Clicking on an individual gas statin will let you bring up types of fuel offered. There's also a section for alternative fuel where you can see options available at gas stations, hotels (i.e., hotels with charging stations), and other locations.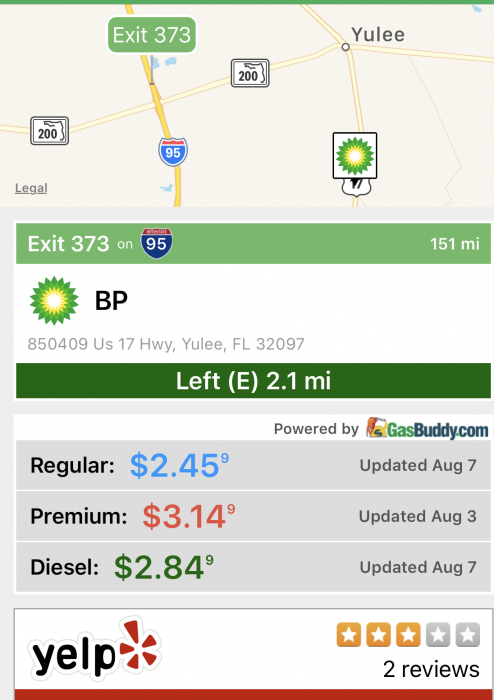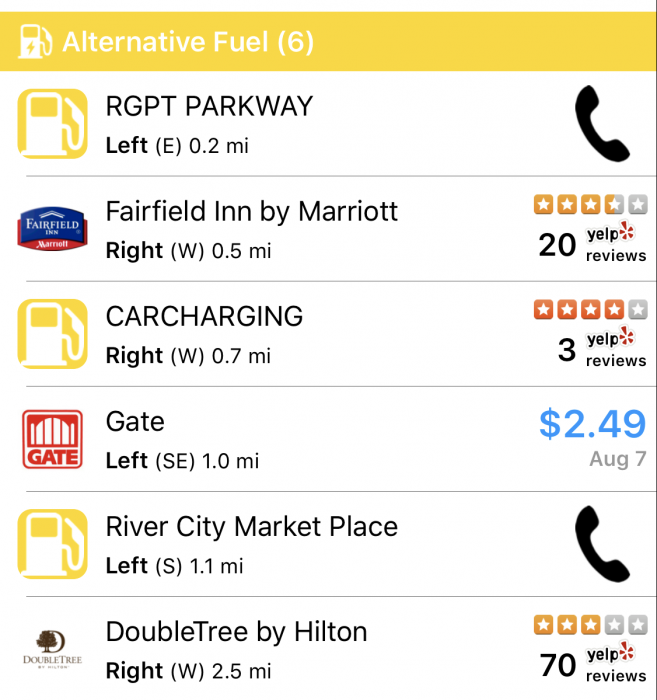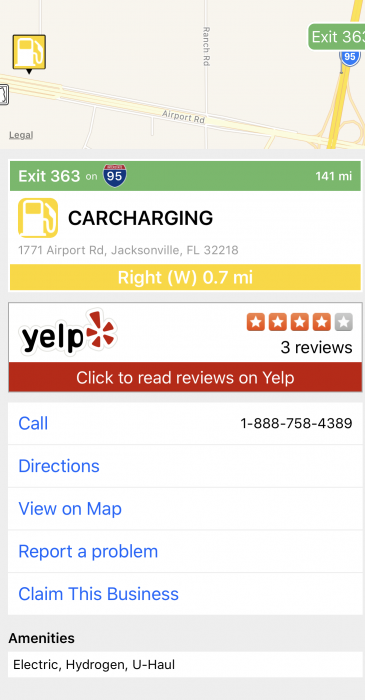 Find Food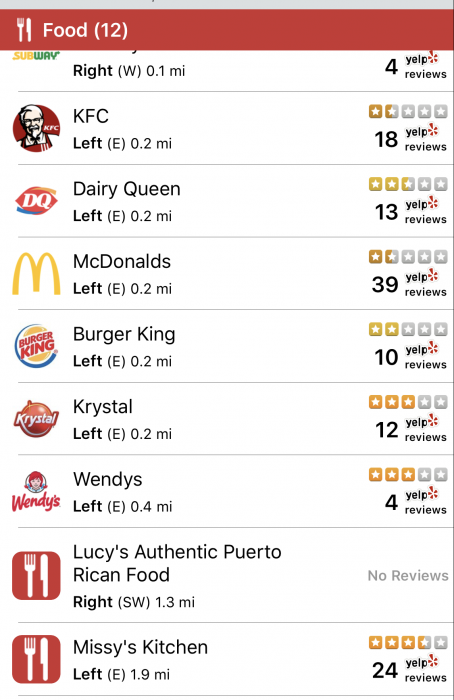 Integration with Yelp means that you can see review scores for the restaurants and get access to menus and reviews.
Find Hotels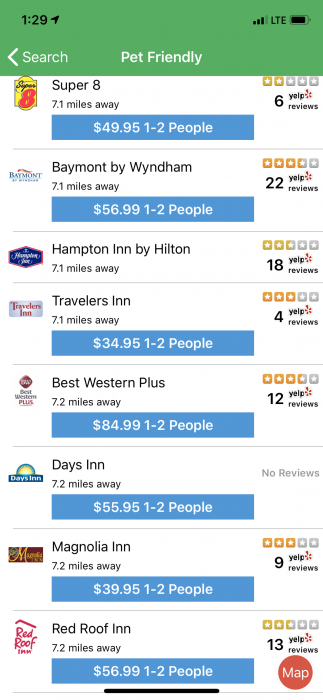 In addition to searching for hotels outright, you can also look for specifics like pet-friendly hotels. Average prices for rooms and reviews from Yelp are also provided when available.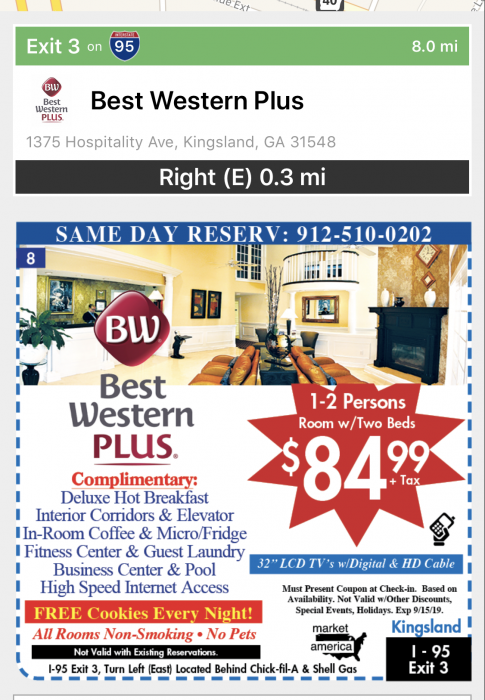 In addition, integration with Travel Coupons also means you have access to discounts on your phone.
Search for Other Options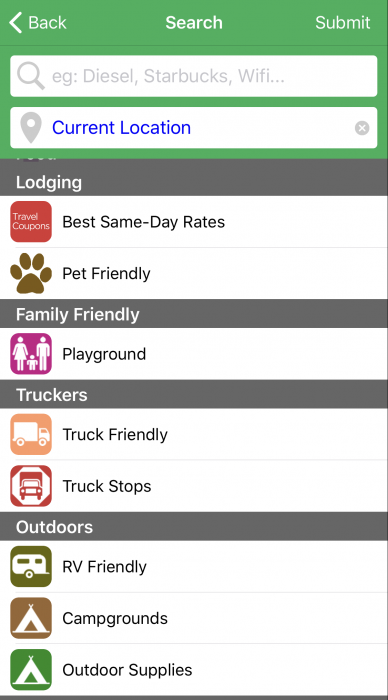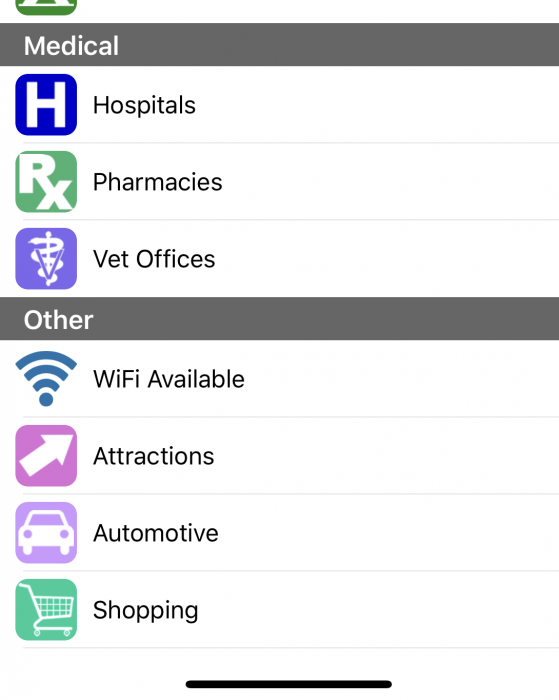 From locations with WiFi to campgrounds, and from automotive assistance to attractions, there's plenty of options on the search page. You can also search for a specific business.
Overall, I found that the information in the app was fairly accurate, but they do crowd-source information if you find a business that is no longer open. You can note it in the app so future people don't travel down that road less taken only to find what they are looking for is now closed.
For an app like this, I'd be willing to pay, but the cherry on top is that this app is free. Without a doubt, it is a must-have for your next trip to Walt Disney World–or anywhere that you'll be traveling along a highway in the United States.
Are you familiar with the iExit app? Has it been a lifesaver for you when you are on the road? Let us know what you think in the comments.