Imagination Fountains: A Pick for the Best Part of Epcot?
Ever have one of those secret places that you want to share with the whole world, but you also like having as your own private retreat? Today I'm sharing mine with you–as long as you promise not to tell anyone!
As far back as the early 80s, my absolute favorite place in all of Walt Disney World has been the Imagination fountains area, located near the exit of the 3-D movie theater at the Imagination pavilion in Epcot. Although there's nothing cutting-edge tech there — after all, the fountains haven't really changed much over the years — the jumping fountains still bring about a reaction of amazement, laughter, and joy for people who walk by. It is always fun to people watch to see guests try not to get wet (or to try and get themselves or their family members wet by leaping up to "catch" the jumping water.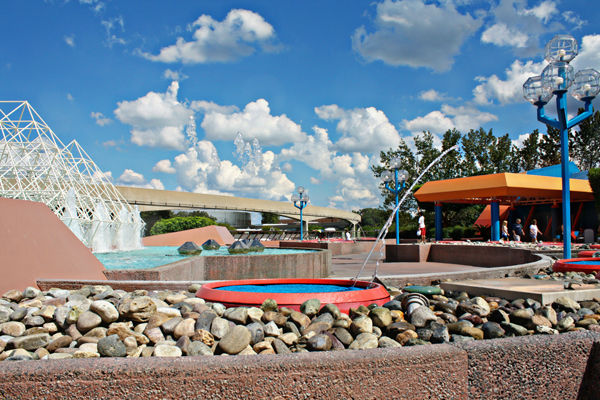 As a parent of a very active child, I gained new appreciation for these fountains. Here is one of the very, very few places in a Disney theme park where kids have open space to run free.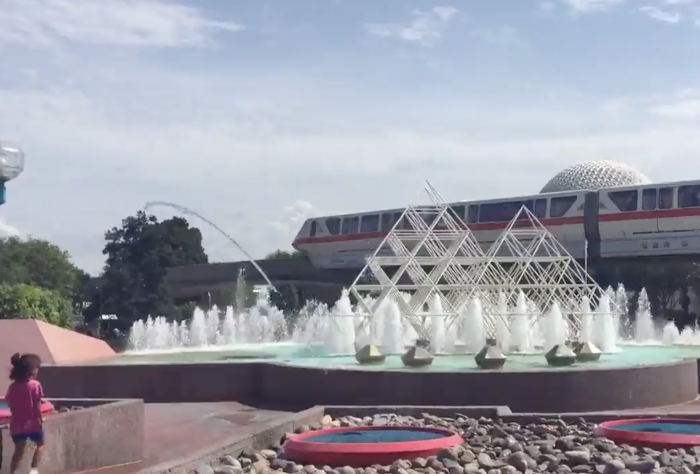 Generally, the area is never busy, and only has people moving through as each show lets out from the theater. Plus, the area is filled with, well, imagination.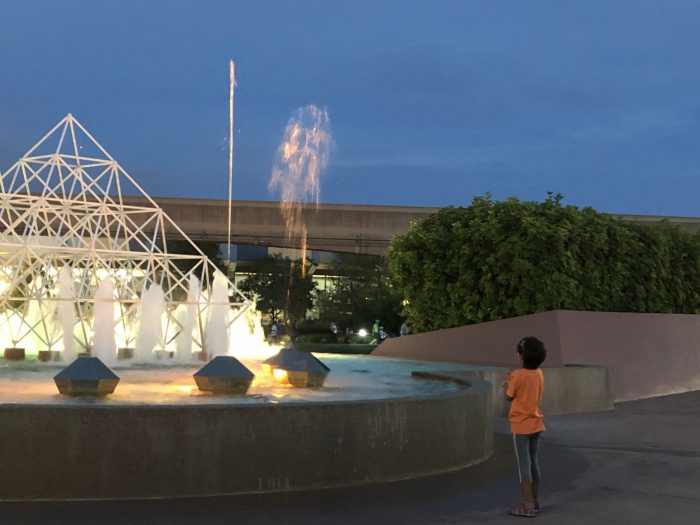 At night, especially, this area retains a "Classic Epcot" vibe unlike any other. Between the fountains, the view of Spaceship Earth, and the occasional monorail passing by, it is a healthy dose of nostalgia for those of us who grew up in the age of EPCOT Center.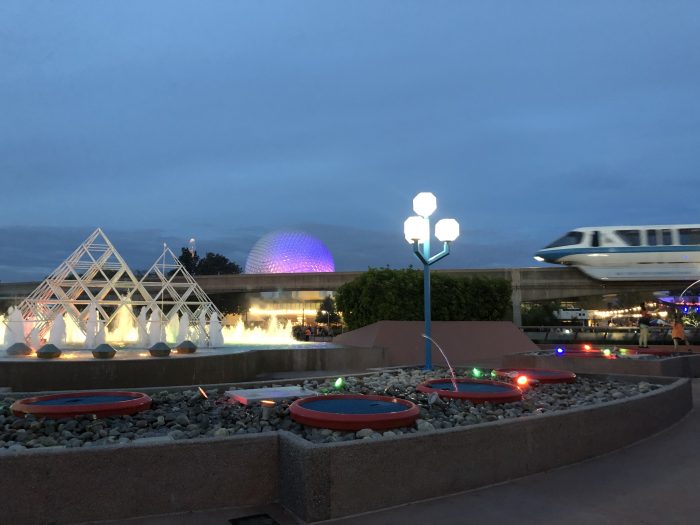 The moving water helps keep the area slightly cooler than other parts of the park, there are ample places to sit, and who doesn't love mellowing out to the sound of splashing water?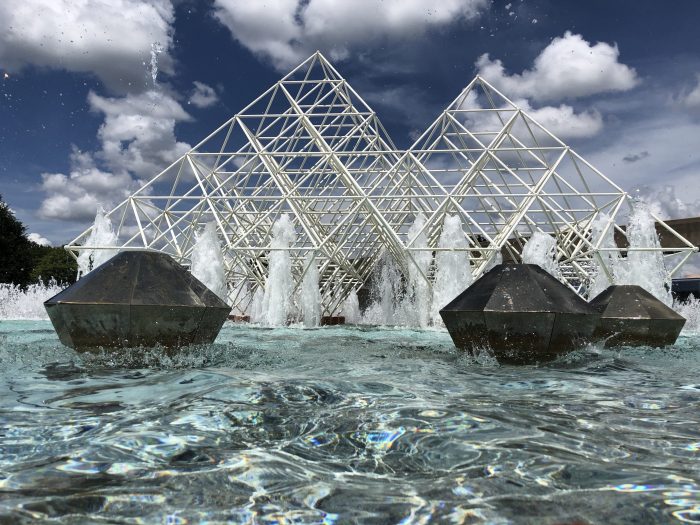 And whether you let your kid get a little wet or soaked to the bone, one thing is certain, they will have a lot of fun exploring this off-the-beaten-path area and make memories for years to come.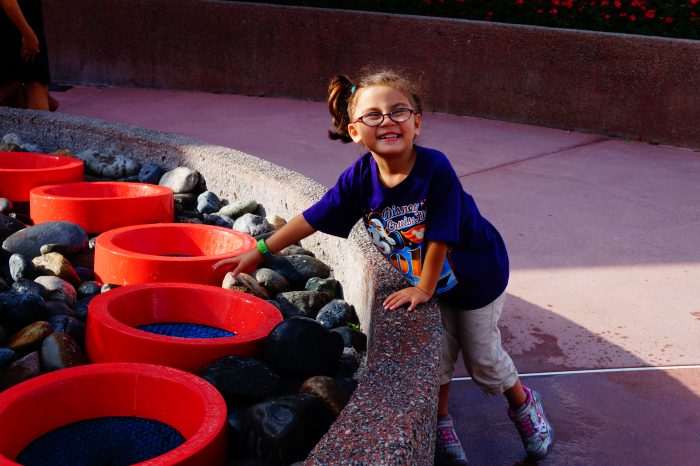 Do you like the Imagination fountains? Let us know in the comments if you have any fun memories of this area.