As announced earlier today by the Disney Parks Blog, the Canada pavilion at Epcot is undergoing a refurbishment project that will see the O Canada! film refreshed (including a new projection system and new footage) and turn the theater into a temporary air conditioned oasis for the Epcot International Food and Wine Festival. While plenty of changes are going on in the inside of the pavilion, the outside is getting an overhaul as well. Here's some pictures from today. Scrims are up around the Canada pavilion to allow for a refresh to building exteriors and, for what we hope will be a brief time, the waterfalls in Canada have been shut off to allow maintenance work to proceed.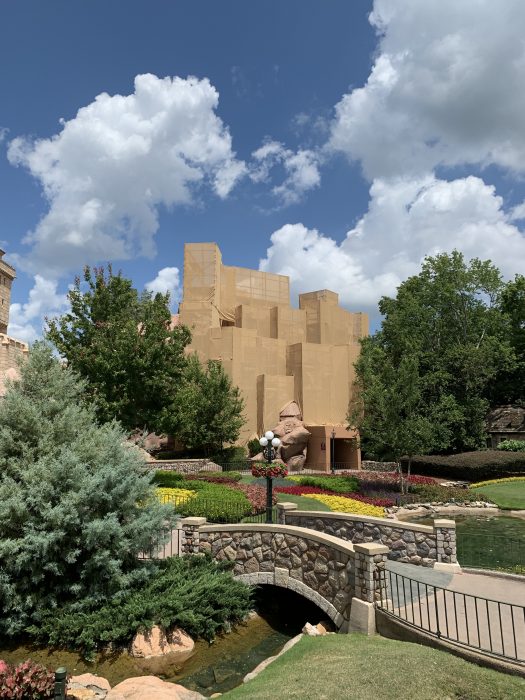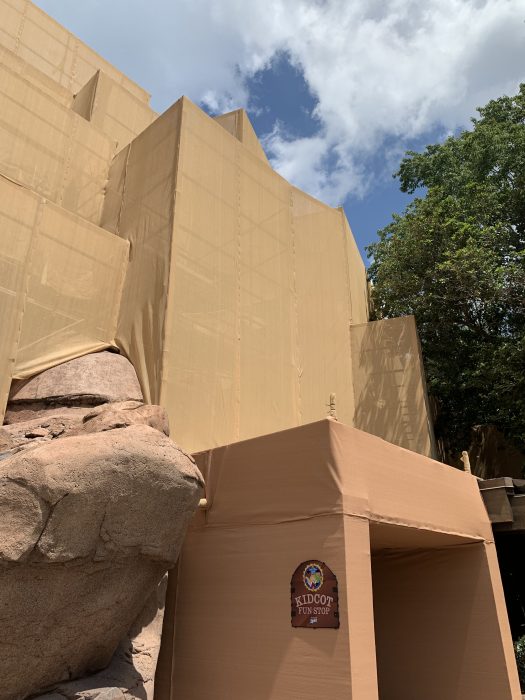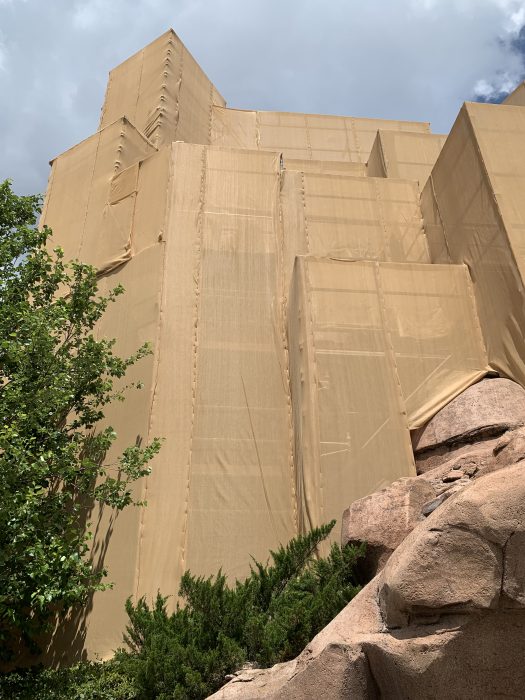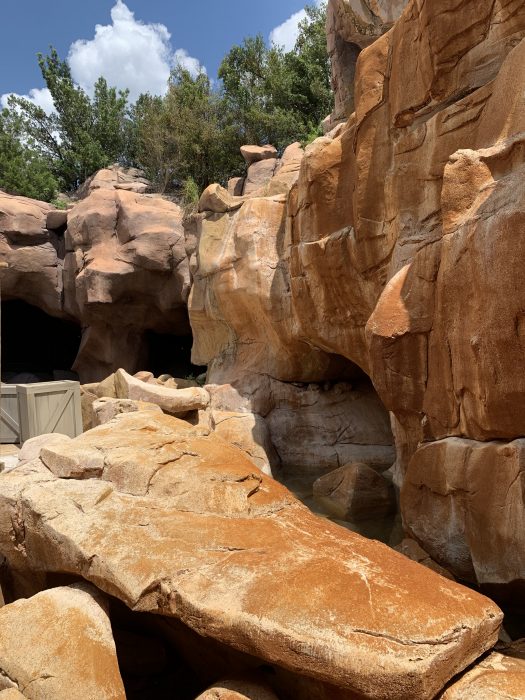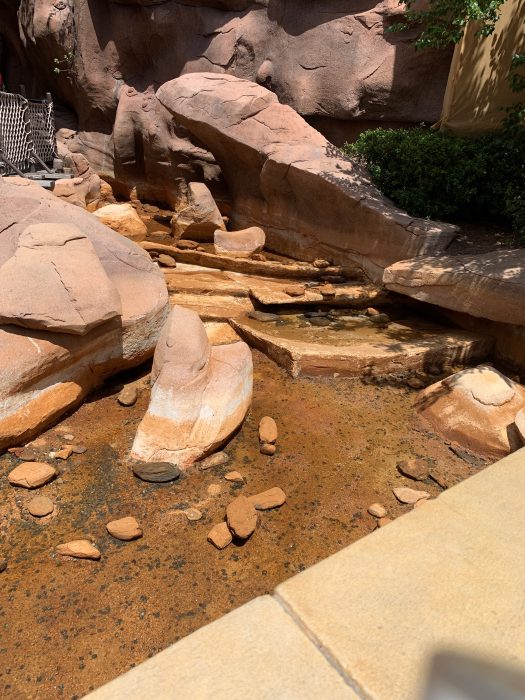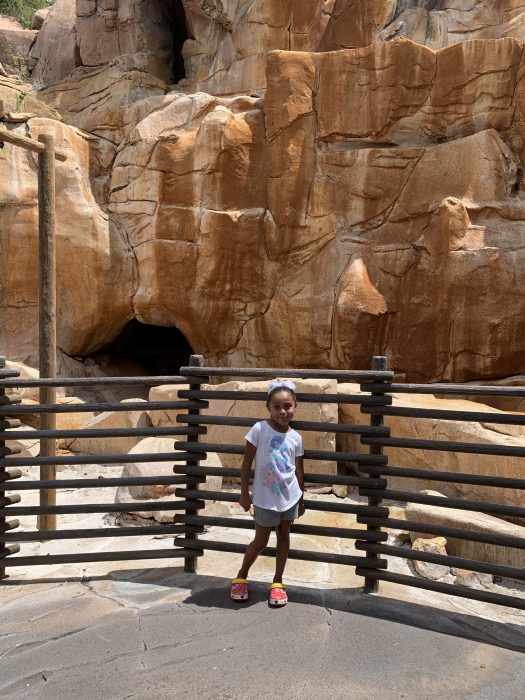 Photos: Christina Harrison
What are you most excited to see come back to the Canada pavilion, the waterfalls or the O Canada movie? Let us know in the comments.