PHOTOS – New Soarin' Merchandise Lands at Disneyland Resort
Soarin' fans visiting Downtown Disney in Disneyland Resort have a lot of new merchandise to look forward to. A new line of Soarin' merch, which first appeared in Walt Disney World in January, is now available at the Backlot Premier Shop.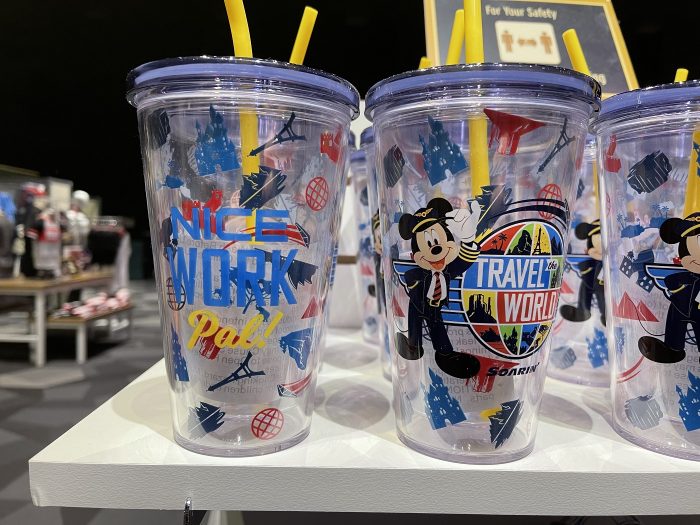 First up is this tumbler with Chief Flight Attendant, Patrick's iconic line from the ride's preshow video, along with some of the landmarks you see during the ride.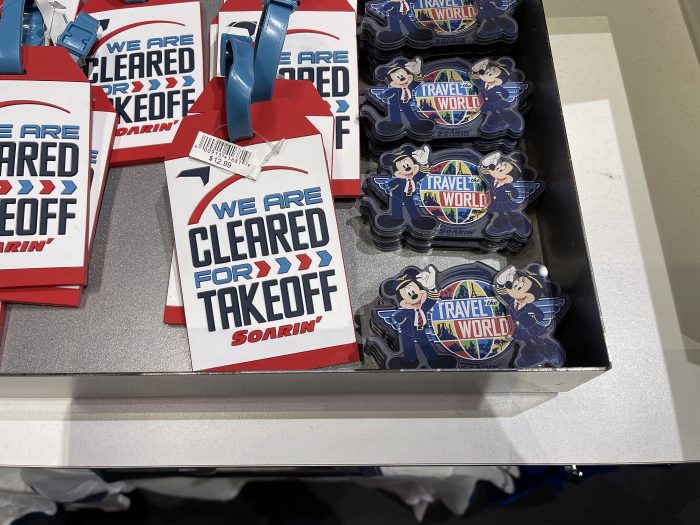 Captain Minnie and Mickey adorn a magnet. There's also a nice luggage tag.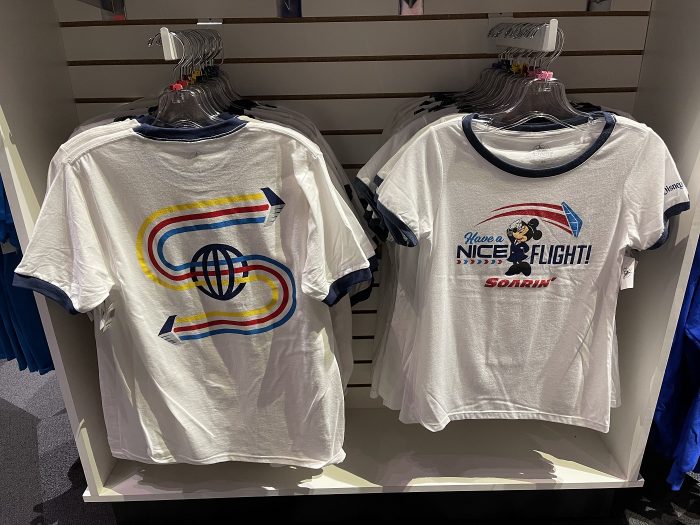 Two different Soarin' ringer tees. That S logo is pretty nice!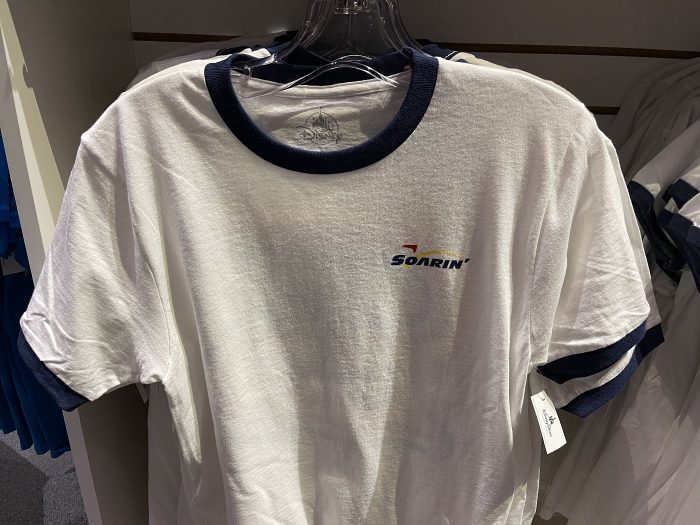 Here's the front of the S logo ringer tee.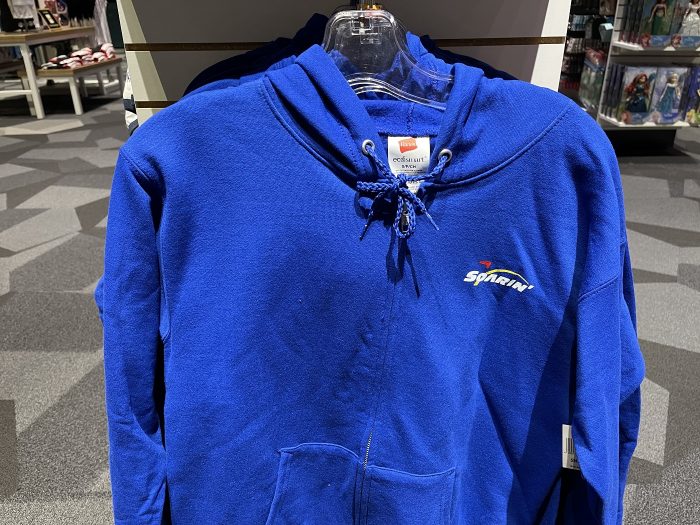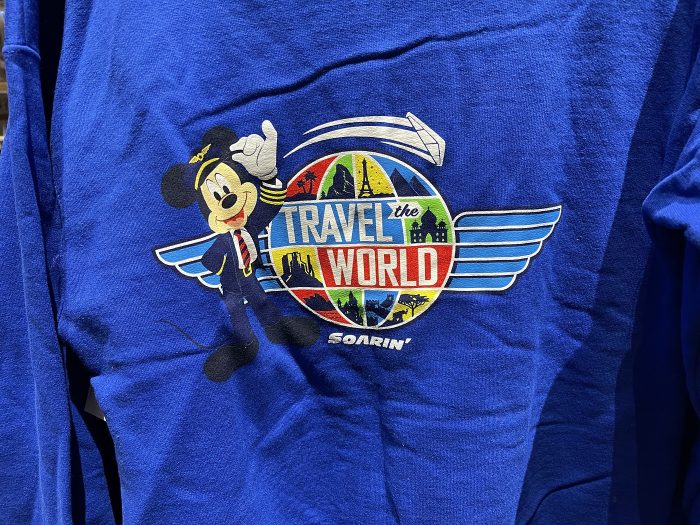 Mickey and locations from the ride on this zip up hooded sweatshirt.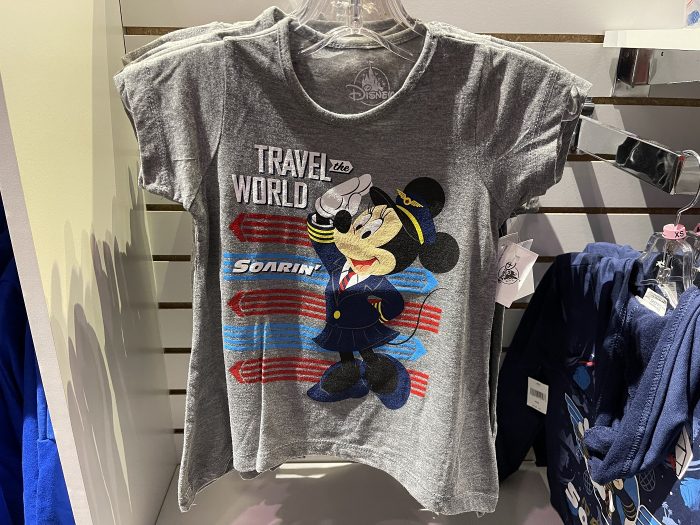 For the smaller aviators, here's a shirt with Minnie Mouse.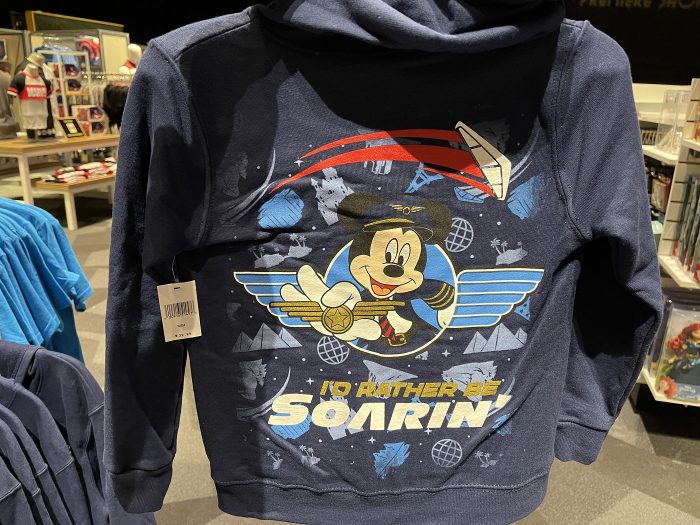 Keep the kids warm with this nice hooded sweatshirt.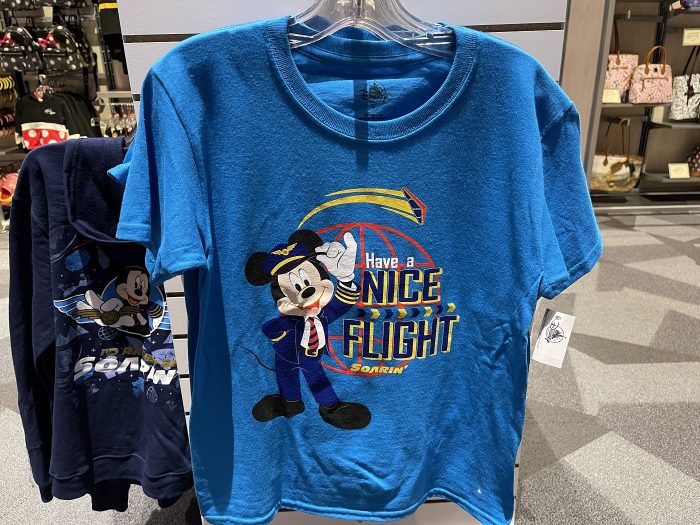 One more for the tiny humans, a blue Captain Mickey Soarin' shirt.
Do you see anything you want? Let me know in the comments below.