Magic Kingdom Finally Gets More Quick Service Dining with the Return of Friar's Nook
Finally, there is one more place to grab a quick bite at Magic Kingdom. It's clear that reservations and attendance have increased at Magic Kingdom, as evident in our Crowd Calendar, and the Observed Wait Times on our site. With this increase in attendance it is frustrating trying to have a meal at any Magic Kingdom quick service location, as only three counter service restaurants are open. Thankfully, Friar's Nook in Fantasyland has returned!
Inside Fantasyland, Magic Kingdom's busiest land, you'll find Friar's Nook – it's around the corner from Fairytale Hall. If you're looking for a quick lunch, this is a good option, and the menu is all tots and brats. There are two down sides to Friar's Nook. First, there is no mobile order option since it is such a small location. Second, seating is very limited.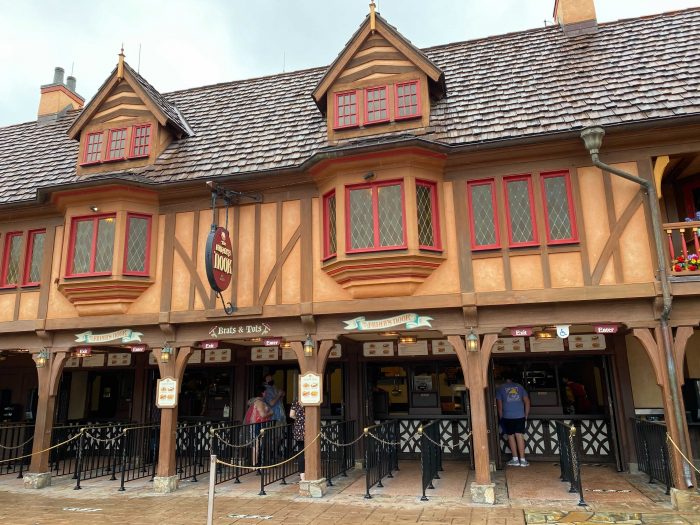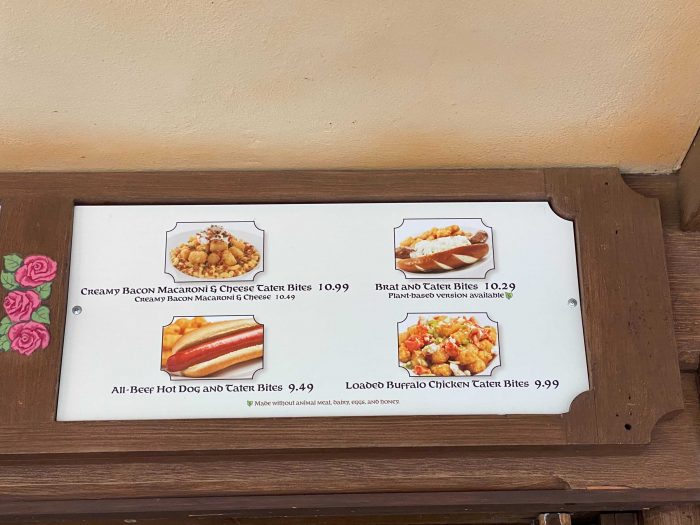 Our readers give Friar's Nook a 89% thumbs up rating. It is ranked number 37 out of 109 quick food options at Walt Disney World. Generally service is fairly quick, and the value is fair. It's the lack of seating that holds this location back.
Our team visited yesterday and enjoyed the regular Brat and Tater Bites. For $10.79 a Bratwurst sausage is served on a thick roll. Normally the Brat is topped with warm sauerkraut but you can ask for it on the side or not it all, if you wish. The roll would be better if it were a pretzel roll, but it's still good and holds up to the hearty Brat, which is well flavored and seasoned with fennel and other spices.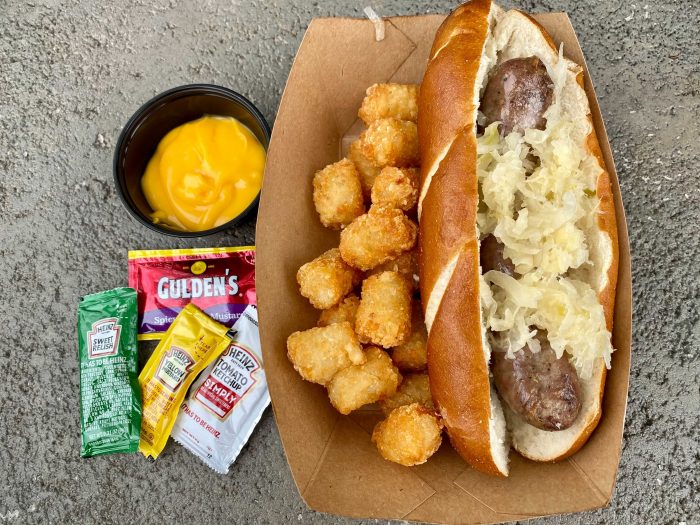 Pro tip – ask for some cheese sauce on the side. There's no charge and it is divine for dipping the tater bites.
If there are not open tables available at the small seating area, you can walk over to the New Fantasyland entrance and have a seat along the castle -styled walls. It is not ideal, but it is great for people watching.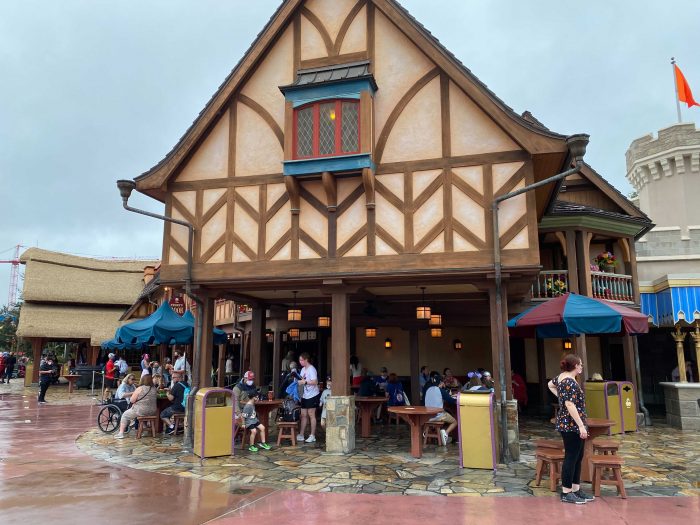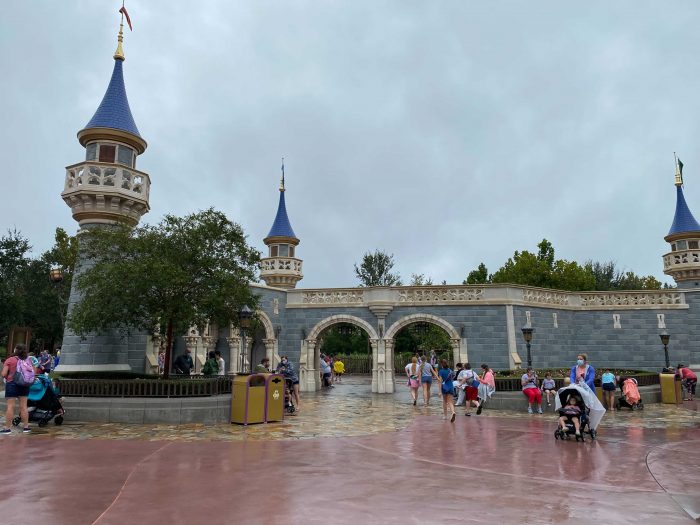 Last year I tried out the plant-based version of the Brat and really enjoyed it. I also tried the Loaded Buffalo Chicken Tater Bites, which was satisfying, but the Buffalo sauce was a little heavy. It's good to have one more quick dining option inside Magic Kingdom, and one with a decent plant-based option too.
We're also pleased to report that the Spring Roll Cart inside Adventureland has reopened as well. It's good, and necessary, to see a few more places to grab a quick bite become available in Walt Disney World's most attended theme park.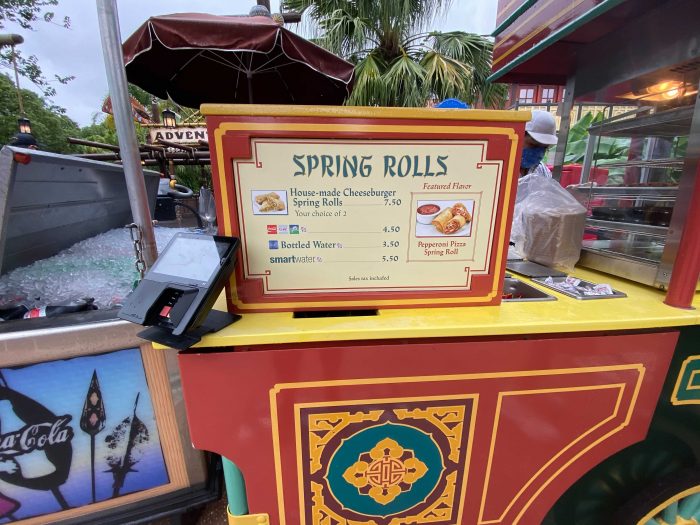 If you want all the ins and outs of a Walt Disney World vacation to be right at your fingertips, become a TouringPlans Subscriber. You'll be able to access all of our resources.
Where's your favorite place to grab a quick bite to eat inside Magic Kingdom?