PHOTOS: Renovated Walt Disney World Saratoga Springs 1-Bedroom Villa
With DVC points to use or lose, my husband and I made a trip to Walt Disney World. During this trip, he been working remotely and won't be going to the parks. I convinced him that Disney's Saratoga Springs resort, with easy access to the restaurants at Disney Springs, was the best resort for our needs on this trip.
I have stayed at Saratoga Springs resort more than a dozen times, but my husband has never been with me on those outings. He was sold on the location, but was slightly skeptical of the musty-looking, horsey decor he saw in photos of the Saratoga rooms. It was a wonderful surprise when we walked in to see that we were in a newly renovated room, with updated furniture and fixtures, new flooring, modern appliances and cabinet finishes, and brighter fabrics.
For a look at the old version of the decor take a look at the photos in this Saratoga Springs overview.
Here's a tour:
BEDROOM
The bedroom includes a king-sized bed, television, side chair with ottoman, dresser, and nightstands. There is now room underneath the bed to stow suitcases. The ceiling fan is now a sleek, three-blade model, and there are copious USB and power outlets on either side of the bed.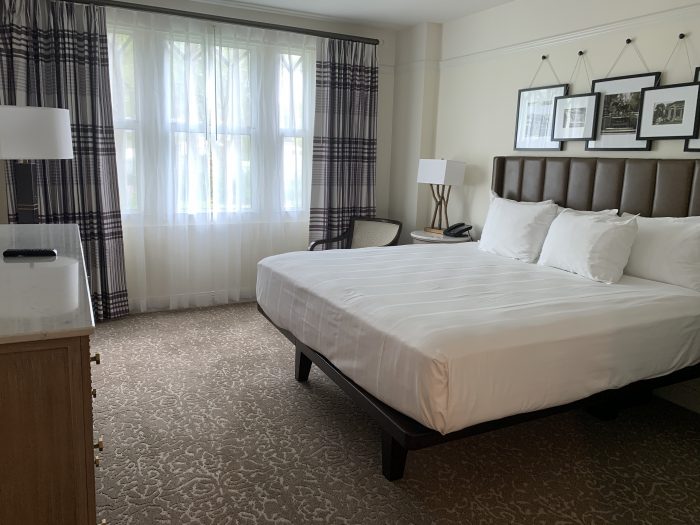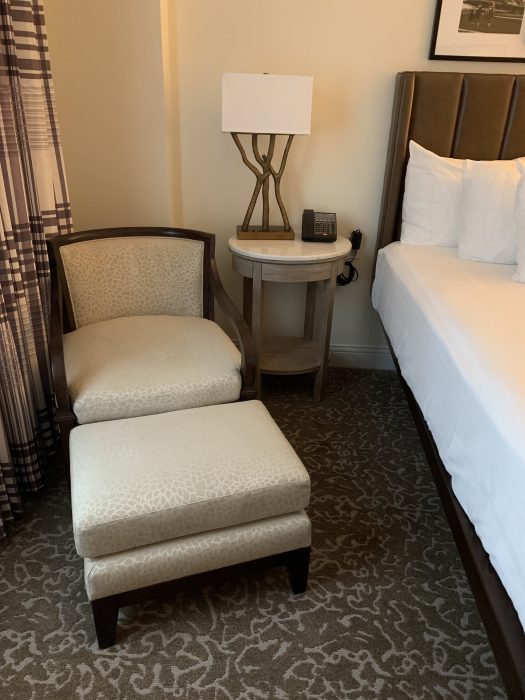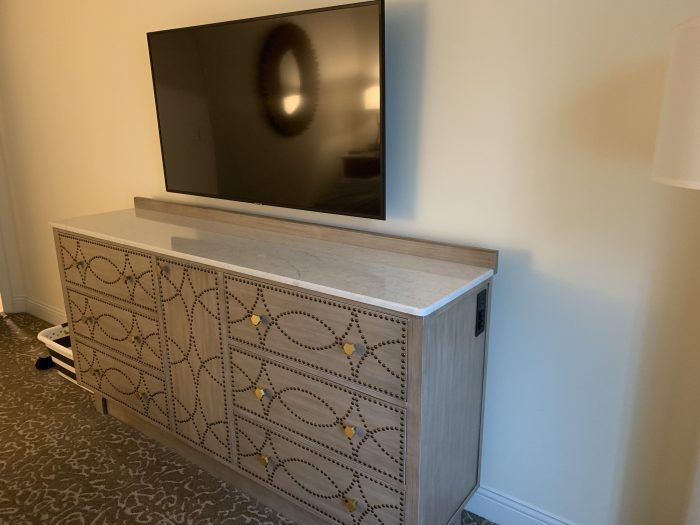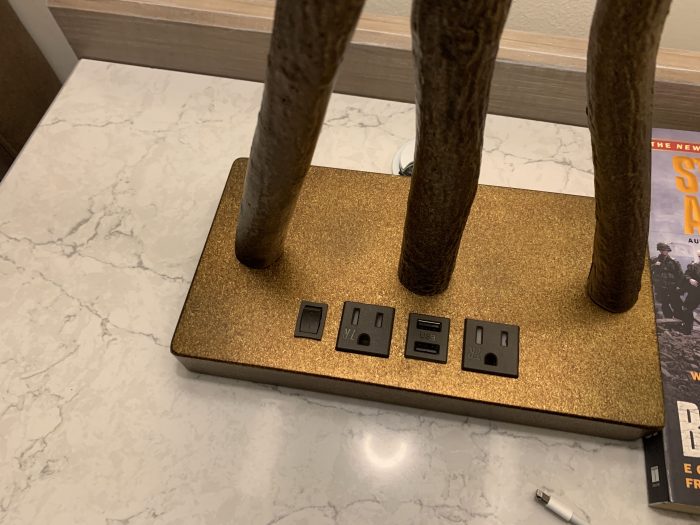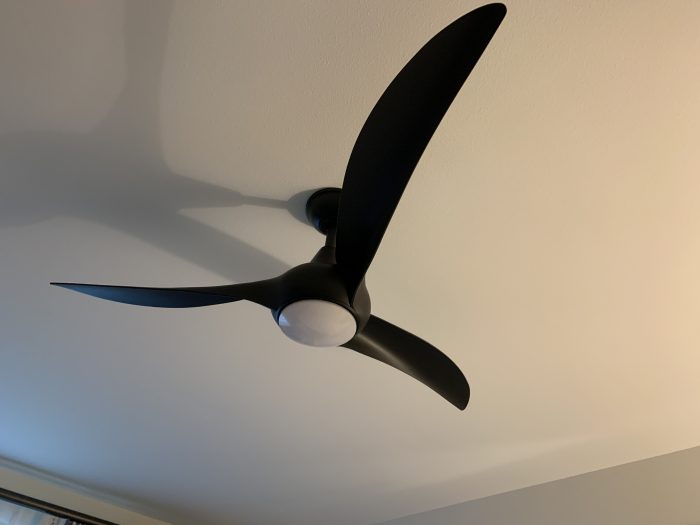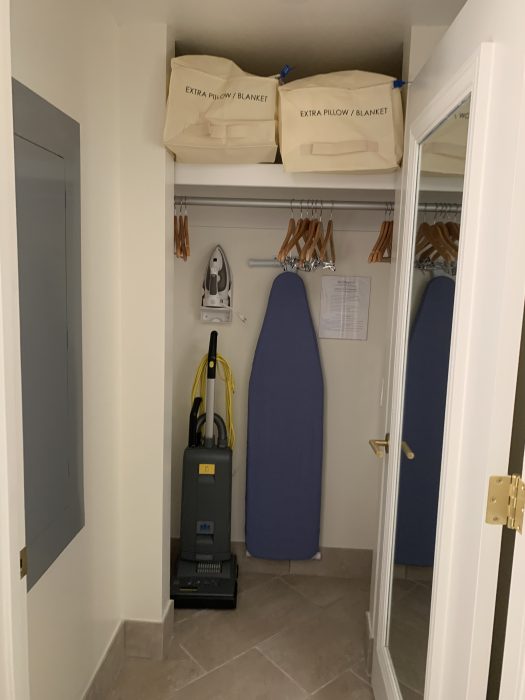 LIVING ROOM
The living room area has a flat screen television (larger than the one in the bedroom), a couch with a pull-down queen-sized bed, a trunk-like coffee table (on wheels for easy movability) that converts into a table, and a dining table with a bench and two side chairs. There's also a fold-down bed under the television.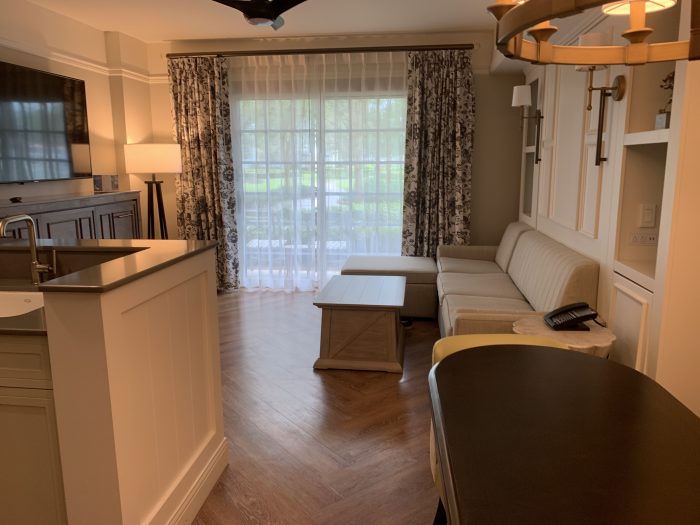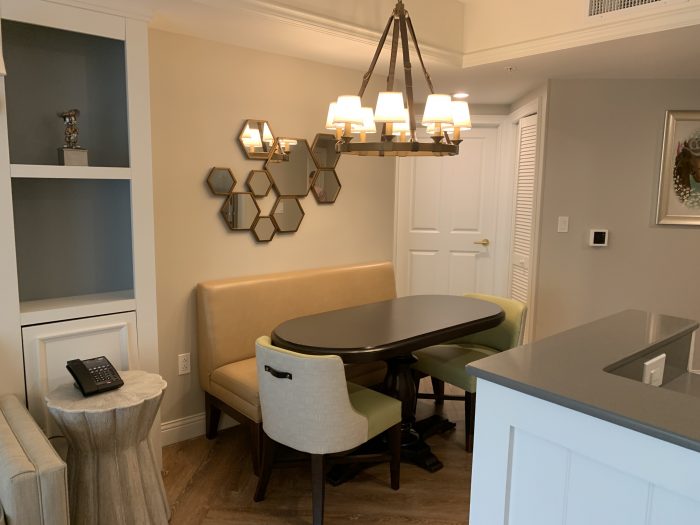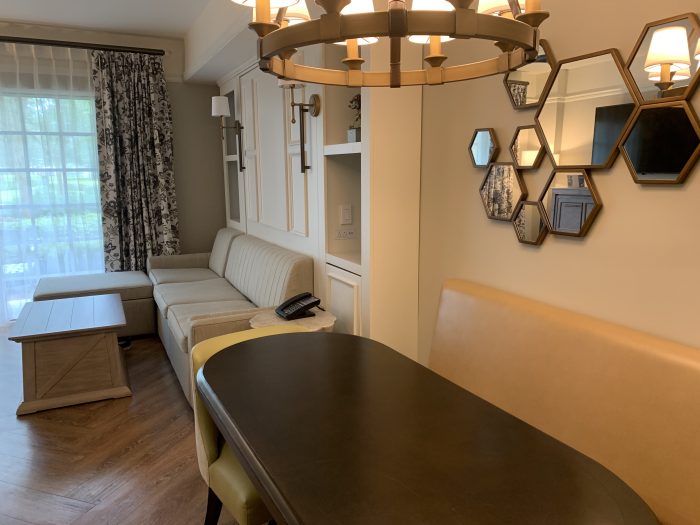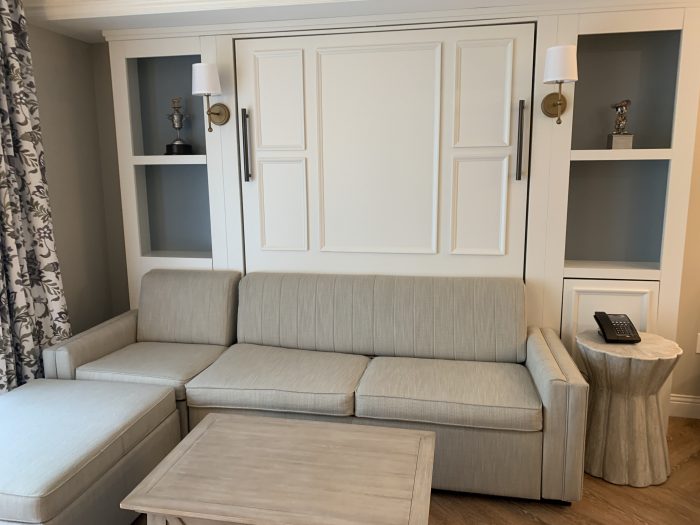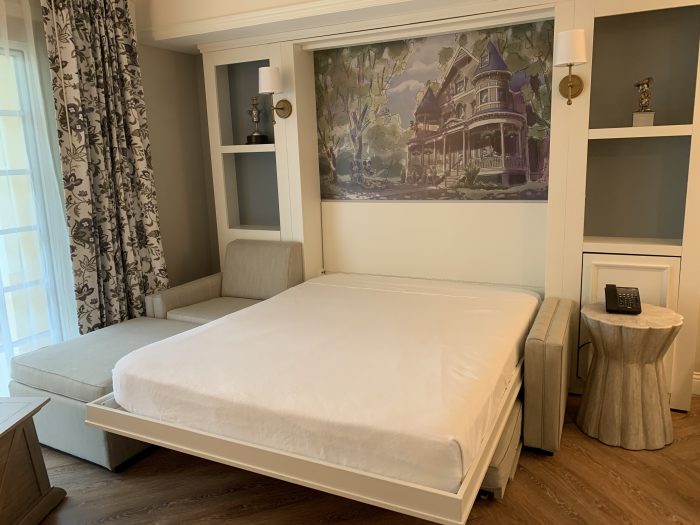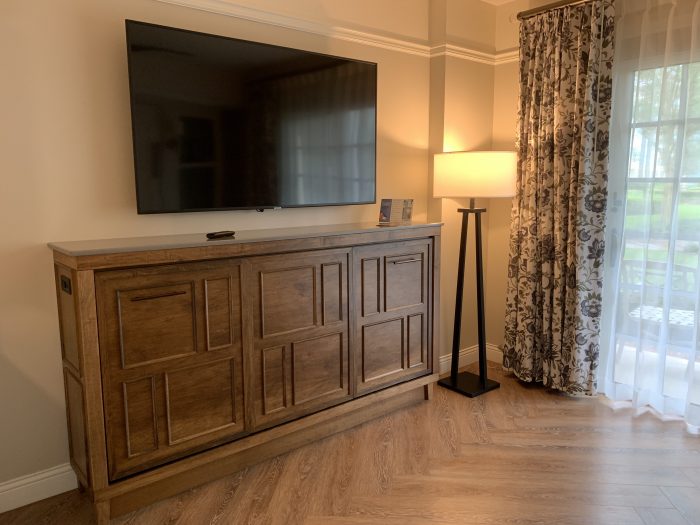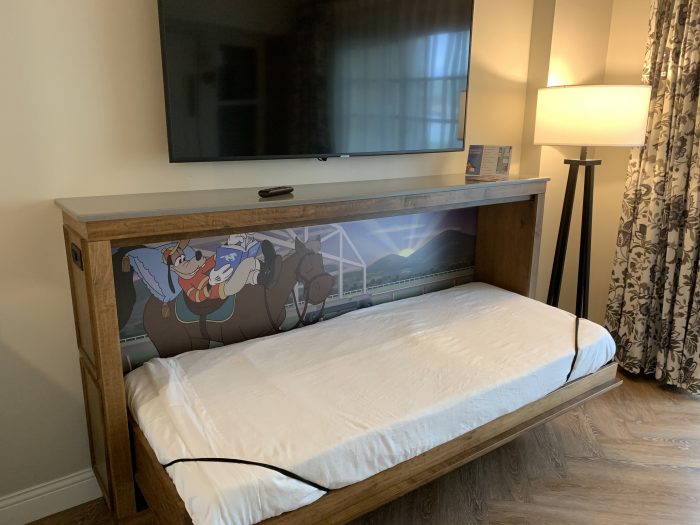 KITCHEN
One-bedroom villas have full kitchens, complete with a refrigerator, oven and cooktop, microwave, dishwasher, coffee maker, toaster, and related dishes and cookware. A nearby space holds a full-size washer/dryer.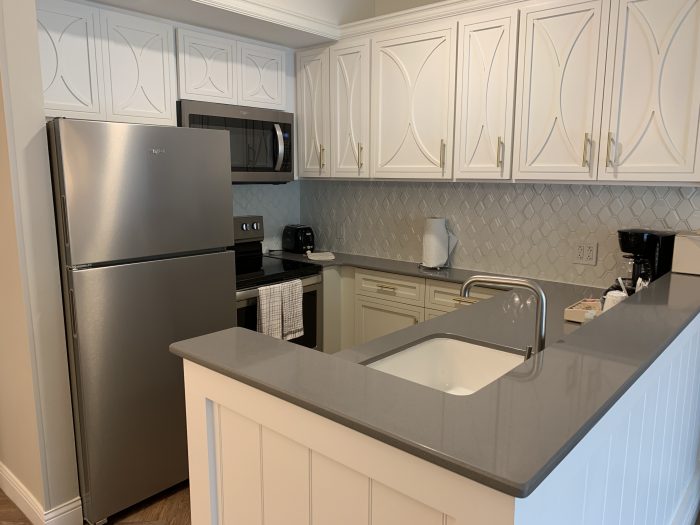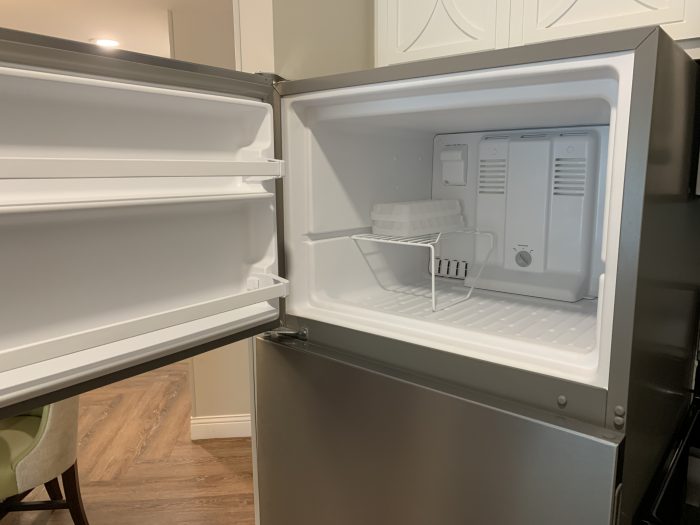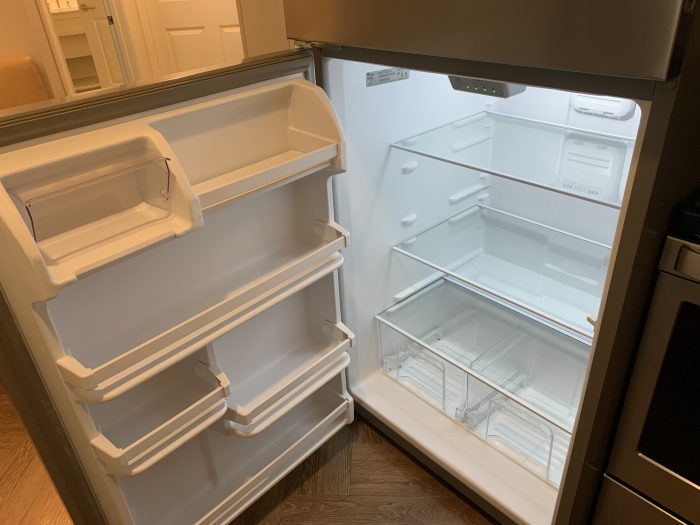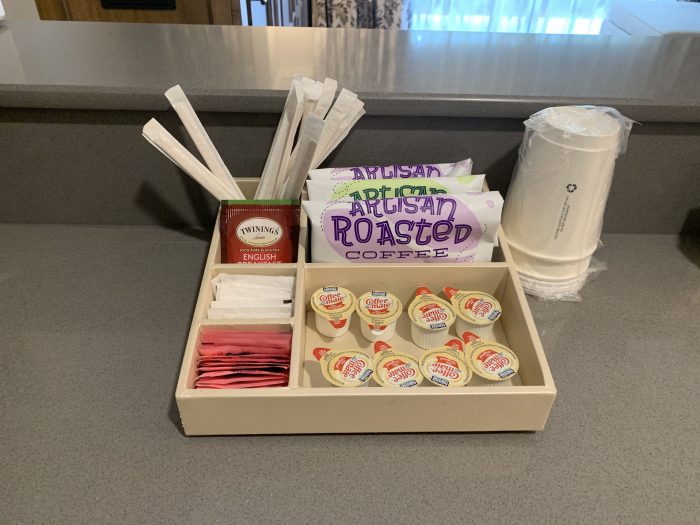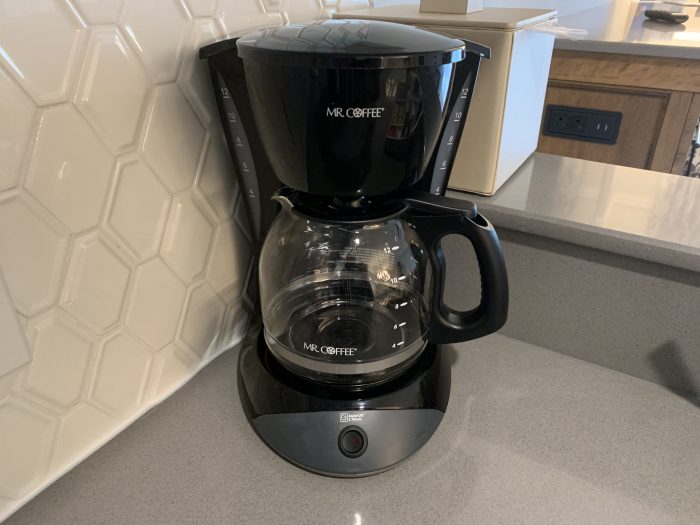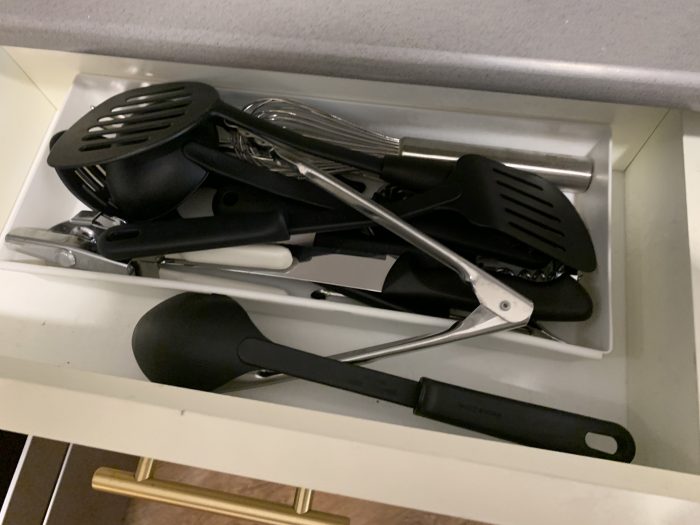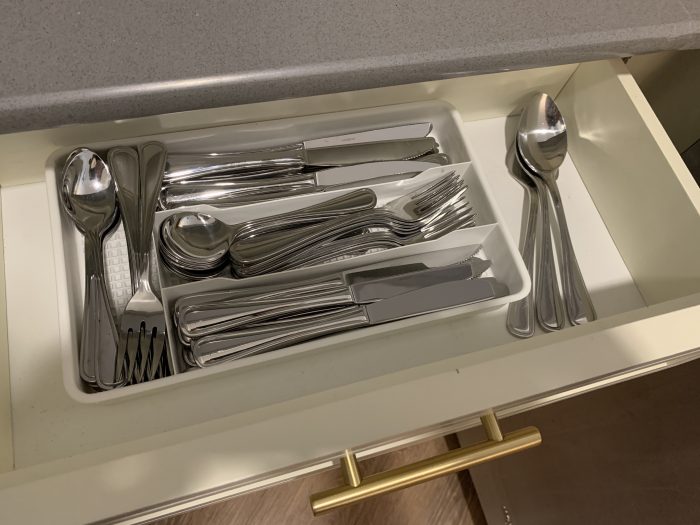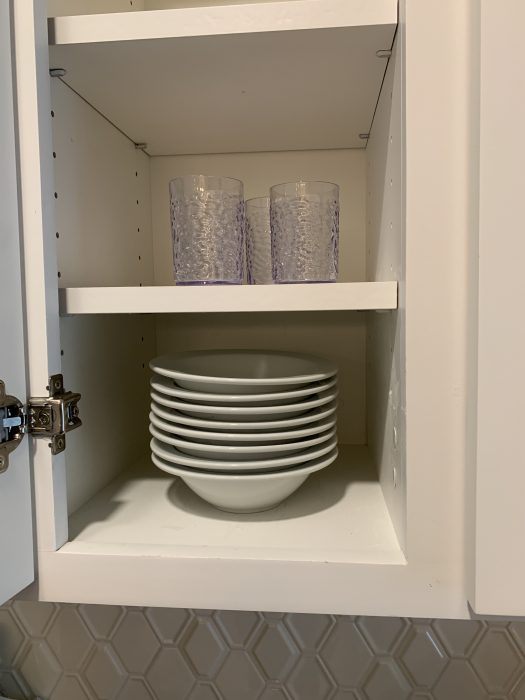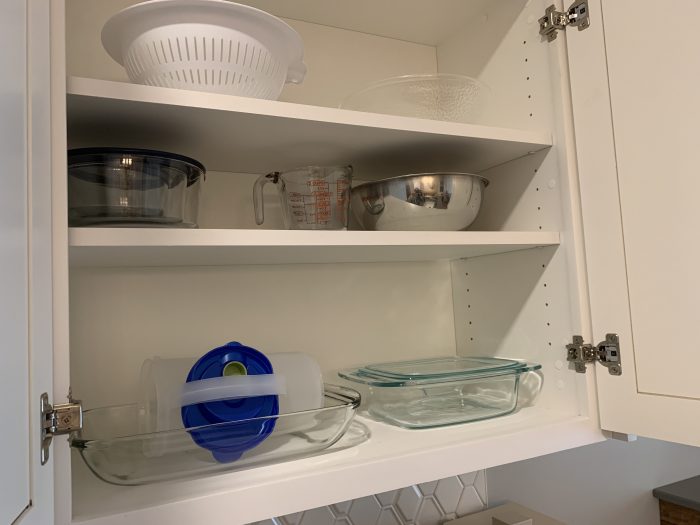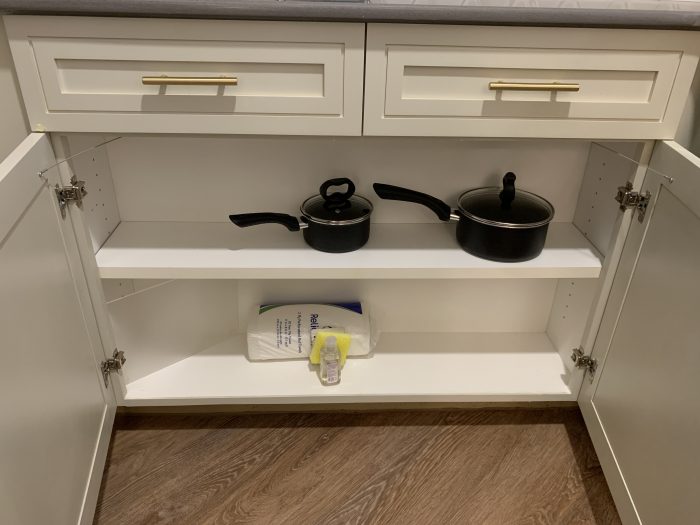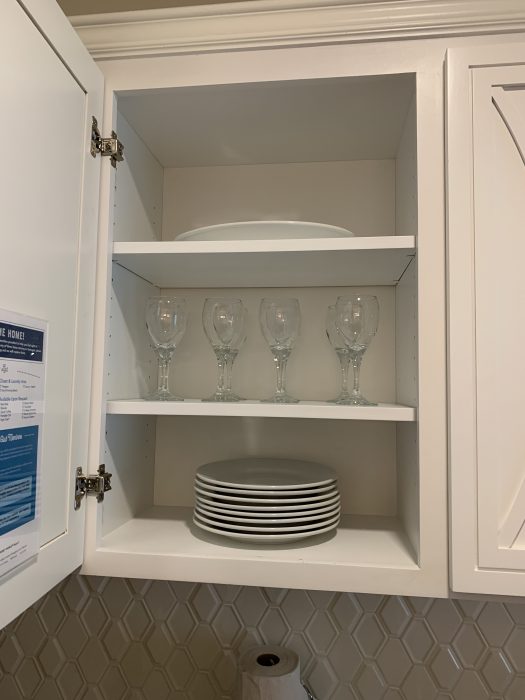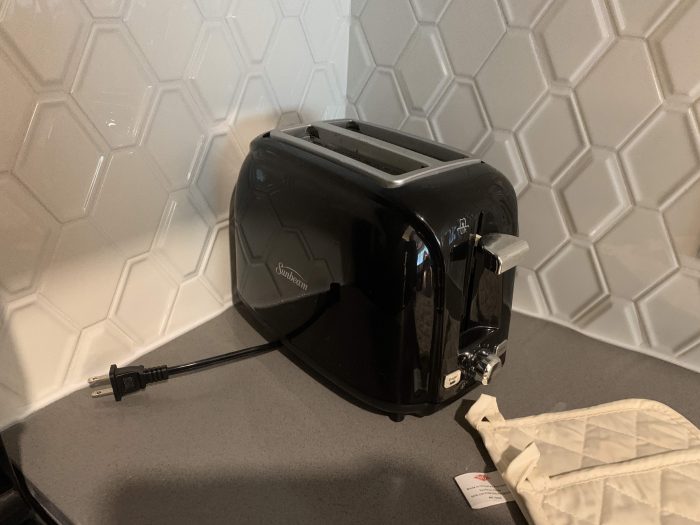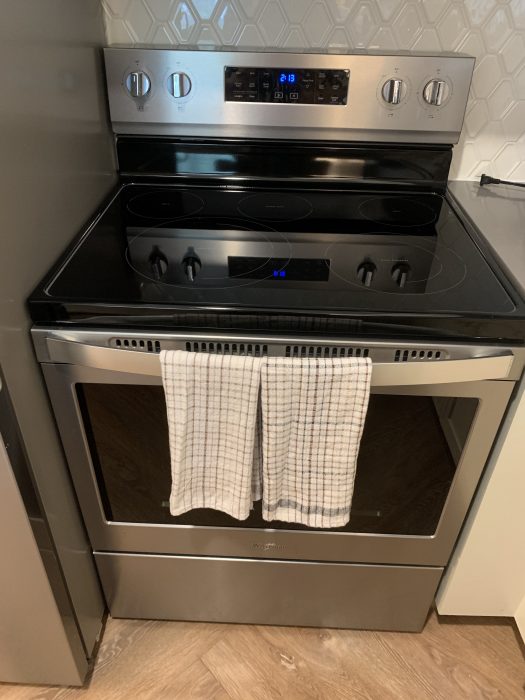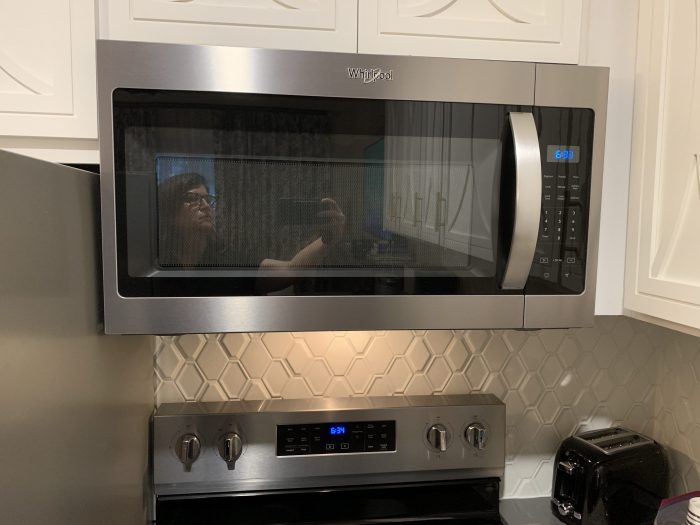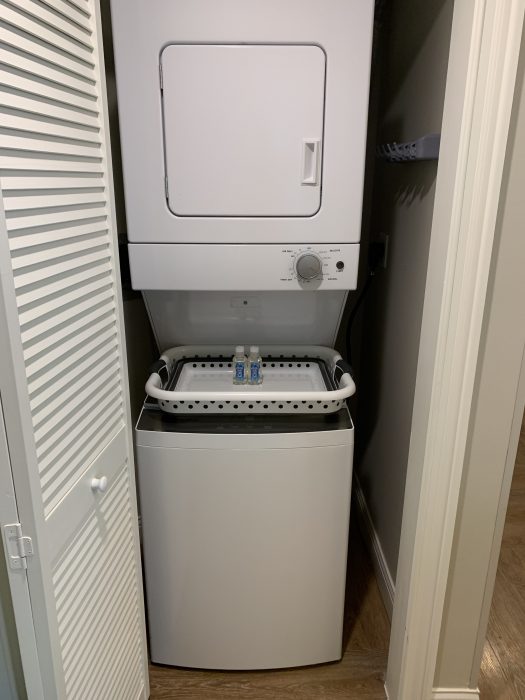 BATHROOM
The bathroom has three separate spaces: a room with just the toilet, a room with the shower stall and a sink, and a room with a tub and larger vanity with a sink. There have been real changes in the bathroom amenities. The tub no longer has jacuzzi-style jets, there is a rainforest-style showerhead, there are large dispensers of toiletries, and a magnifying mirror has been added.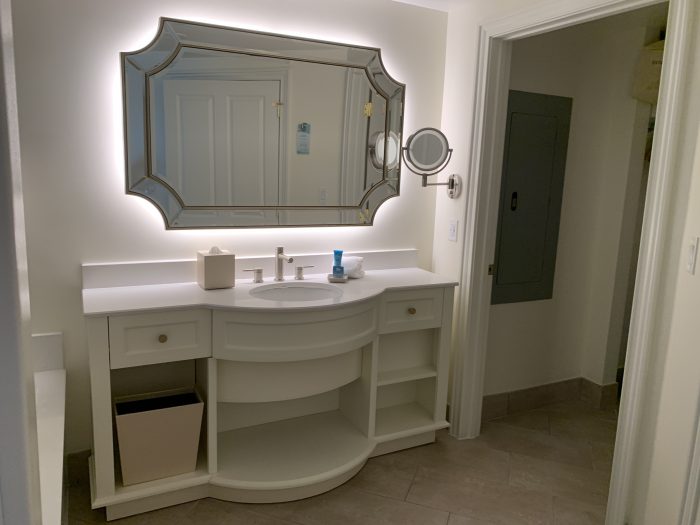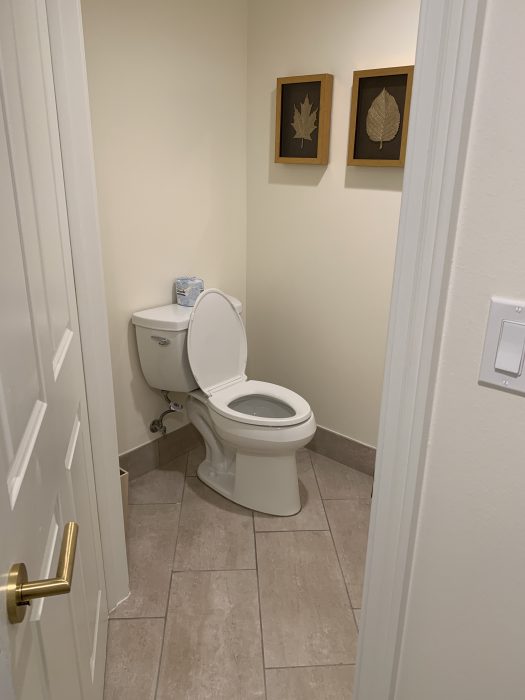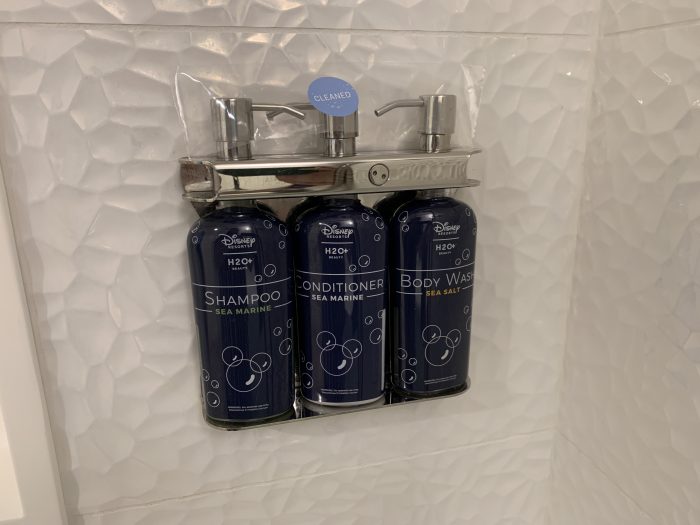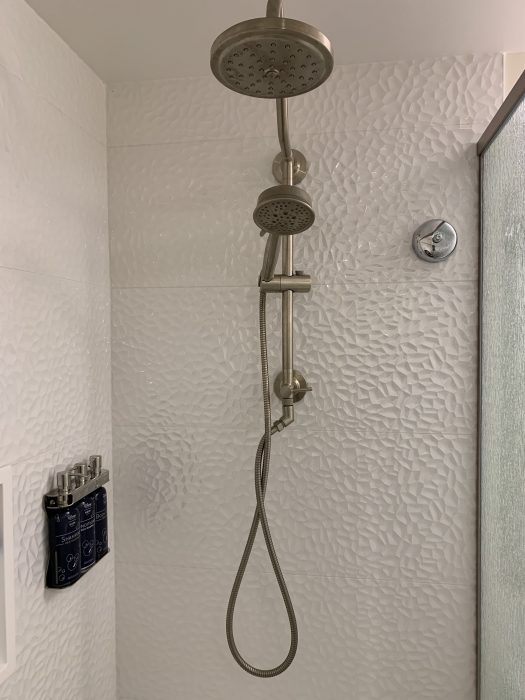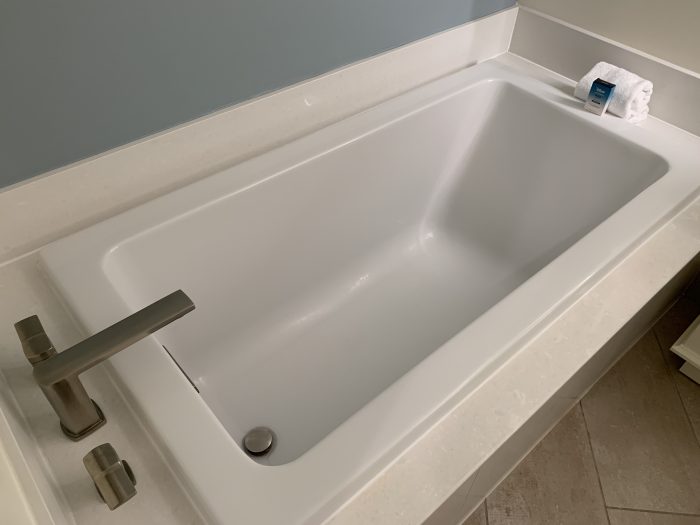 Use the TouringPlans room finder to help you find your ideal accommodations. Learn more and become a subscriber here.
Have you stayed at an updated Saratoga villa? How did you think it compared to the old version? Let us know in the comments.