Royal Add-Ons for the Ultimate Princess Experience
Looking to make your trip extra regal for your little princess? Disney will certainly provide ways for you to open up the royal coffers to make that happen. Here's just some of what you could add on for a royal princess experience.
Splurge on a Royal Room at Port Orleans Riverside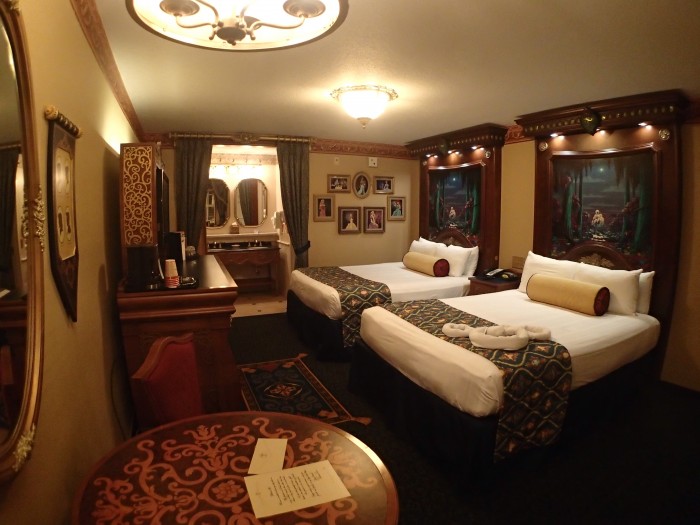 Royal Rooms, available at Port Orleans Riverside, offer extra touches that are sure to delight princess fans. From a magical headboard with fireworks and fireflies to royal banners and decor on the walls, there's so much hidden in these special rooms.
Indulge in a Princess Meal–Maybe in a Castle!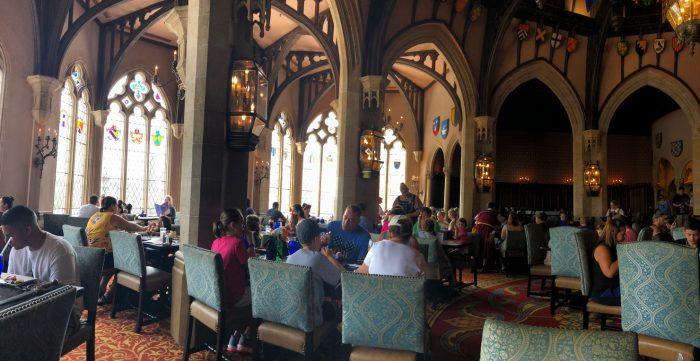 A variety of princess meet-and-greet meals are available at Walt Disney World. For many, the peak experience is dining at Cinderella's Royal Table in Cinderella Castle, where you can meet several princesses during your magical meal. But there are other princess locations including Akershus restaurant in Epcot and 1900 Park Fare at Disney's Grand Floridian. You can also see our review of the Bon Voyage Breakfast featuring Rapunzel and Ariel here.
Celebrate with a Royal Tea Party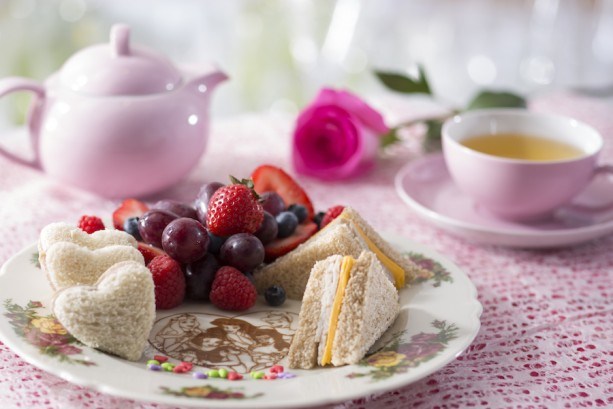 Located at the Grand Floridian, this tea party is perfect for any princess and includes, food, entertainment, and special gifts. It is a remarkable experience that will be sure to make memories that last a lifetime.
Buy In-Room Gifts from Disney Floral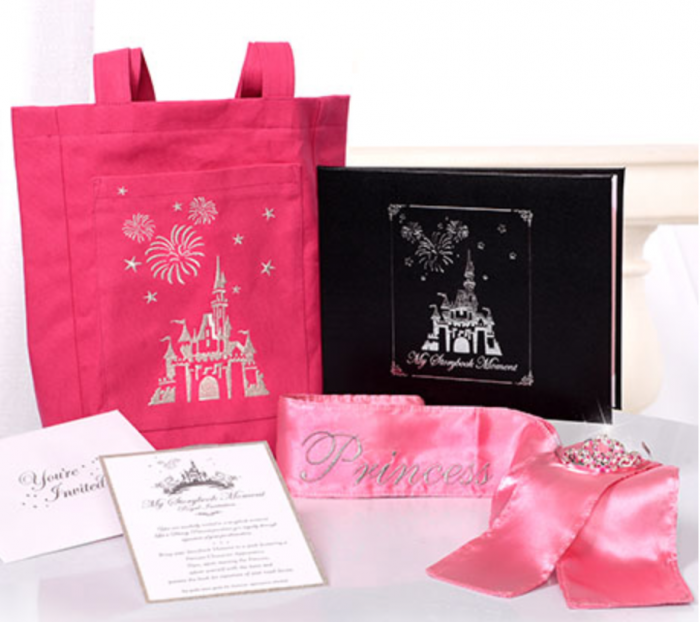 Looking for something to make your arrival even more special? Check out the Disney floral web site for unique gifts, including a special Princess Package including a tiara and sash.
Make a Trip to the Bibbidi Bobbidi Boutique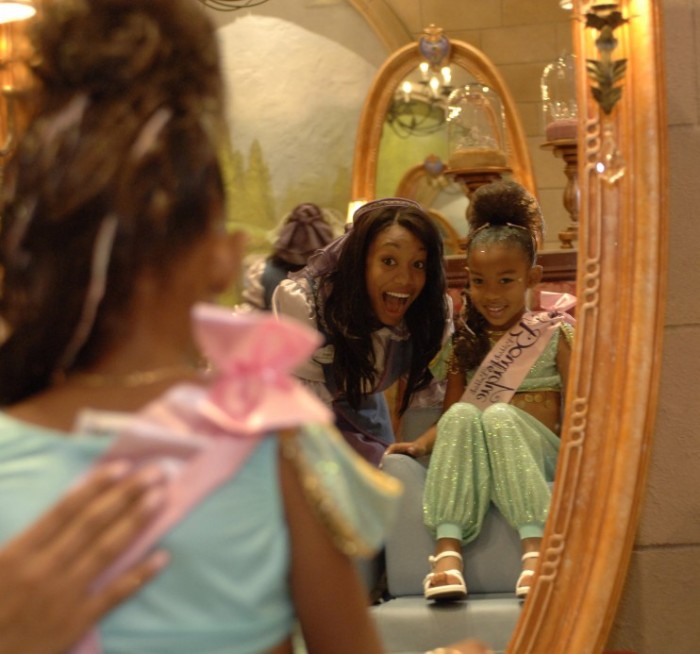 Nothing can make you feel like a princess like a full royal makeover. The Fairy Godmothers in Training at the Bibbidi Bobbidi Boutique really are magical people who make wishes come true. Whether you go in for hair, makeup, and nail polish or the full experience with a royal gown, the personalized attention will let you know that you are a princess.
Have you tried any of these offerings? Let us know what your favorite princess experience is in the comments.