Making the Most of an EPCOT Extended Evening
We've talked a lot in this blog about the various ways to avoid long waits at attractions throughout Walt Disney World – rope dropping, Genie+, ILL, Early Theme Park Entry – and they're all valid approaches depending on your needs. But we haven't yet talked about what is currently the best way to avoid crowds, assuming that you qualify. And that is Extended Evening Theme Park Hours (EETPH).
What are EETPH? EPCOT and Magic Kingdom currently each stay open for an extra two hours one day a week, and only guests staying at Deluxe or Deluxe Villa (DVC) resorts are allowed to stay and play. This can mean some potentially very late nights – but it also means that almost no one (relatively speaking) is bothered to stay late and take advantage.
Both parks are reportedly ghost towns during EETPH, with most attractions (even headliners) being walk-ons, especially during the second hour. So we decided to send an in-parks tester to EPCOT to figure out how to make the most of an EPCOT Extended Evening.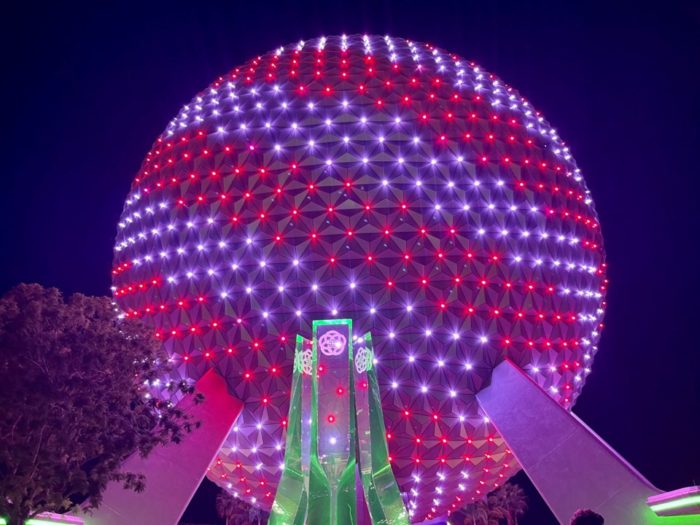 Explain the Goal!
The entry barrier to EETPH is pretty steep. You have to be willing to give up the cash to stay in a Deluxe or Deluxe Villa resort in order to qualify. But in the world of DVC rentals lowering that cost, which is the same world where Genie+ is an additional purchase to avoid lines, it's not a totally unreasonable strategy. Especially if you're already used to budgeting for on-site stays at Moderate or Deluxe resorts.
Our goal for this evening was to test out just how much you could really do during EETPH on what should have been one of the most crowded nights that it was offered – December 27, 2021. That's right in the midst of holiday crowds, and almost all parks were fully reserved on every day of that holiday week. So it should be a bit of a worst-case scenario for the usefulness of EETPH.
Additionally, we heard the feedback from our "Maximizing Early Entry Hour" post loud and clear. You all don't want a bunch of second-tier spinners to clog up your bonus time. Alrighty. That means our main goal during these evening hours is to hit as many wait-heavy attractions as possible. At EPCOT, the "big four" are Remy's Ratatouille Adventure (which only offers standby during EETPH), Frozen Ever After, Test Track, and Soarin'.
How Did We Do?
Our in-parks tester started by watching Harmonious from the Italy pavilion. We assumed that most people taking advantage of EETPH would want to watch Harmonious. And this location is a good one. That being said, Harmonious does run over the start of EETPH, so you are technically giving up a little of your time to watch it. On this night, Harmonious began at 9:45, and ran until 10:05 – while EETPH started at 10:00.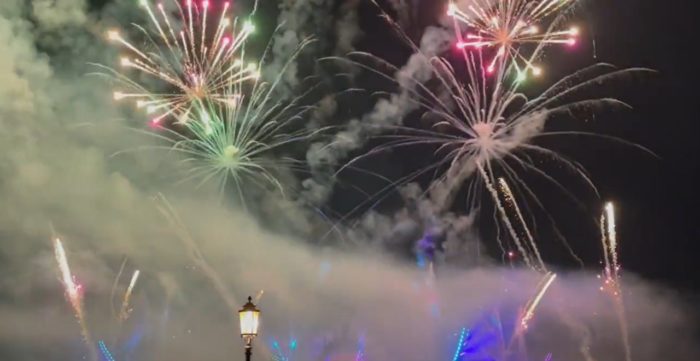 Once Harmonious is over, Chrissy made the trek from Italy to France. Thankfully she didn't have any Alps to contend with (and she left her elephant at home anyway). But she did have holiday week Harmonious viewing crowds in her way, which is probably pretty comparable. She made it to Remy by 10:12 pm and had a whopping 2 minute, 17 second wait before going for her adventure.
Crowds were still filtering out of the park when she was done with Remy, and she had to make her way through the crowd of humanity all of the way to Soarin'. That's a 14 minute walk (over half a mile). But she made it to the building and ended up with a 9 minute wait for her ride. Wait times at Soarin' in these low-wait conditions are heavily dependent on the show cycle. So a 9 minute wait likely means she just barely missed the previous show.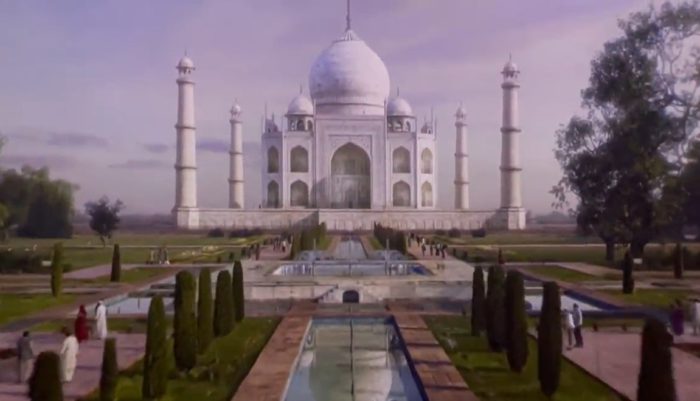 After Soarin' it was another trek around (less) people and (more) walls over to Test Track. But her 10 minute walk was followed by another 9 minute wait as she built her car and then went for a ride.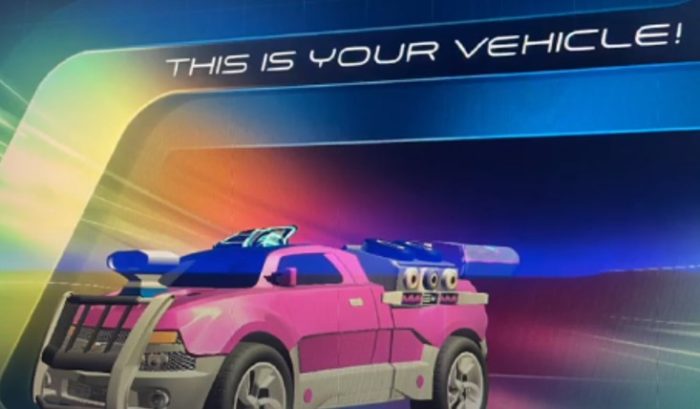 Only one ride left of the big four, so she headed back to World Showcase to board her boat on Frozen Ever After. There were no people in the entire line ahead of her, so she had an elusive 0 minute wait just after 11:30 pm.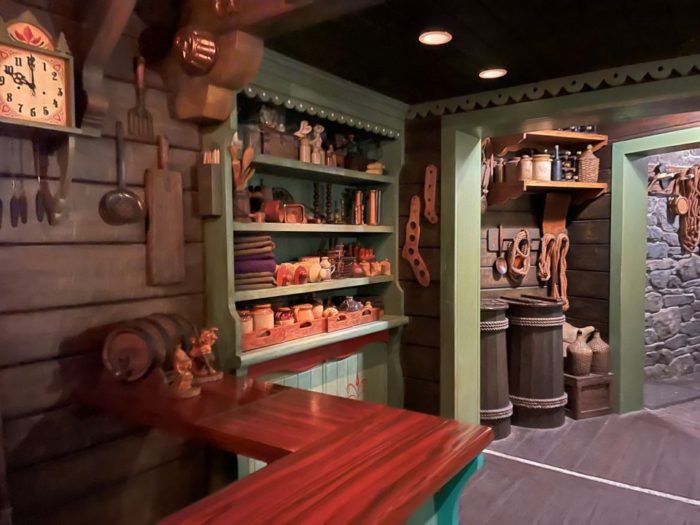 The big four were out of the way and she still had a smidgen of time left, so she went on the attraction that was physically closest to her location as a bonus. That was Gran Fiesta Tour, which also had a nice and relaxing 0 minute wait.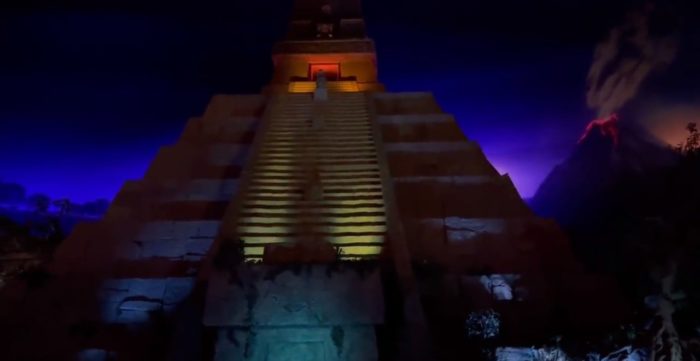 Summarizing that all up: In the course of the 2-hour EETPH, she was able to accomplish 5 attractions (4 headliners), with 20 minutes of total waiting. She also walked for ~42 minutes (1.6 miles) and had about 30 minutes of active attraction duration.
What Would That Look Like Without EETPH?
Let's assume that you don't qualify for EETPH and that you don't want to pay for Genie+ or ILL. We'll also say that you aren't staying on-site at all, so that you can't use Early Theme Park Entry (ETPE – yay acronyms!). What would your day have looked like if you tried to do the same 5 attractions as efficiently as possible?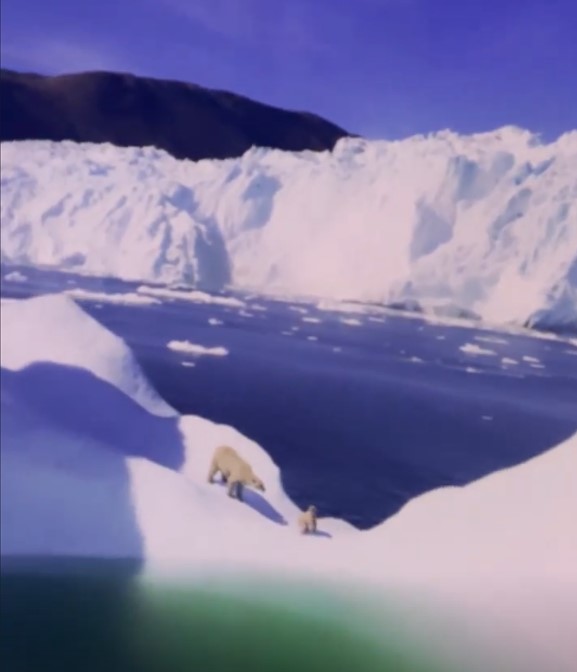 Hindsight is 20:20 (and 2020 is in hindsight, thank goodness), but if you had magicked upon the most optimal touring plan, you would have rope-dropped Test Track. Unfortunately for you, a bunch of ETPE folks would have also rope dropped Test Track, so you would start your day with a 55 minute wait. Test Track actually peaked at a 120-minute posted wait that day, so 55 minutes isn't awful.
Next up you would've gone to Soarin' and had a 50 minute wait there. The park was crowded, and posted wait times peaked at 85 minutes. You could've saved about 5 minutes of waiting if you had entered line mid-afternoon, but … then that would have thrown off the other steps.
After Soarin' you would get to hike over to Gran Fiesta Tour. At this point it's already 12:15, but you don't have time to stop for lunch if we're talking trying to get as much done as possible as quickly as possible. Your wait would've been 15 minutes, which again isn't bad because the posted wait time peaked at 30 minutes later in the afternoon.
Then you'd finally come around to Frozen Ever After at 12:45 and you would have encountered a 75 minute wait. Frozen actually went down several times throughout the course of the day, and it peaked at a 150 minute posted wait time. No thank you.
All of that ignores the fact that you would have had to score a virtual queue boarding group for Remy and would have no control over when it would be called. We've still been seeing very large waits after boarding groups are called and you enter the queue, especially when ILL purchases are popular (like they were on this high-crowd day), so you could easily add another 90 minutes to your total wait time, and it could've screwed up the optimal hitting of the other attractions too.
To summarize all of that: your day without EETPH trying to replicate the attractions of EETPH as efficient as possible would've required you to wait 195 minutes for four attractions (plus your wait time for Remy). You would have walked for at least 41 minutes (1.4 miles), and potentially more if Remy wasn't conveniently the last attraction of the day. Your day would have started at 9:30 and you would have finished with Frozen by 2:15 without eating lunch and without experiencing Remy (if your boarding group hadn't been called).
What Does This Mean For You?
If Remy's Ratatouille is offline in the evening, but the "Temporarily Closed" tag disappears ~15 minutes before EETPH starts – that's your cue that it'll open when EETPH starts. Other people might not know that trick – but it made the difference between a 5 minute posted wait for our tester, and a 30 minute posted wait for most of the rest of the night.
You won't accomplish all of EPCOT during EETPH. Attractions are just too far apart, and attraction durations are too long. We had almost an ideal night, but when walking takes up 35% of your night, and attraction duration takes up another 25%, there's only so much that you can do.
Posted wait times are generally pretty inflated, especially leading up to the beginning of EETPH (so that regular guests won't opt to jump in line). Frozen Ever After had a 75 minute wait posted for the first 15 minutes of EETPH, but then dropped to 25 immediately after that. Test Track dropped from posted 40 minutes at 10 pm to posted 20 minutes at 10:10 pm. It stayed at 20 minutes the rest of the night, but actuals were always right around 8 minutes.
This should have been one of the most crowded EETPH of the year. So unless word gets out about how awesome EETPH are (the first rule of EETPH is don't talk about EETPH), you should probably expect even lower wait times – when possible – if you visit.
If Becky had my ideal EPCOT EETPH (which, let's be honest, isn't going to happen – thanks, toddlers with an early bedtime), I wouldn't bother with Future World at all. The biggest bang for your "buck" is to take advantage of low wait times at Frozen Ever After and Remy so that you don't have to purchase ILL for either. And I'd spend the rest of my time leisurely strolling through empty World Showcase pavilions.
Have you tried out EETPH at EPCOT? Or does Chrissy's experience convince you that maybe it's something you should stay up late for? Let us know in the comments! And remember that the lovely folks over at the TouringPlans Travel Agency can help you book Deluxe so that you can take advantage of this awesome perk! Click below to get yourself a quote.