Mobile Order Showdown: Woody's Lunchbox and Ronto Roasters
We recently updated and republished our guide to Mobile Ordering at Disney World, and a reader left an interesting comment. They suggested that we should test Mobile Order against the regular counter process to see how they compare. We thought that was a pretty good idea! Last Saturday our park reporter Chrissy visited Hollywood Studios, and she and her trusty sidekick Gigi collected some comparison times.
The Setup
On Saturday, September 17, Hollywood Studios was predicted to have a crowd level of 5. The actual crowd level was a 4. Crowd levels are not going to be the whole story of how many people are ordering food, but they do tell us a little something.
Here's what Chrissy measured:

Woody's Lunchbox, Breakfast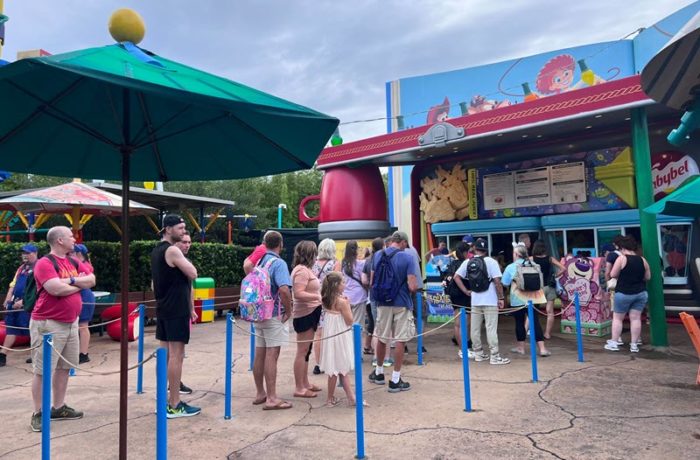 At breakfast time the line at Woody's Lunchbox doesn't look that long. Here's how the contest played out.

Overall, 8 minutes of savings might not seem like that much. But at that time and on that day, the posted wait for Alien Swirling Saucers was 10 minutes. Which line would you rather be waiting in? Those ride lines aren't going to stay that low forever …
If you're paying attention you might notice that the Mobile Order window scheduled for 9:25 a.m. seems to have opened a few minutes early. Chrissy finds that Mobile Ordering windows opening early is pretty routine, sometimes by as much as 10 minutes.
Woody's Lunchbox, Lunch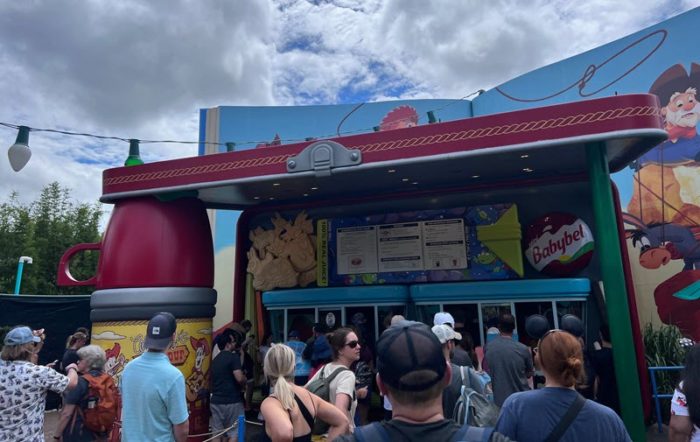 Chrissy and Gigi were back to Woody's at lunch. This is a peak time, and the standby line was much longer — but so was the line for Mobile Order pickup. That shows in the results below.

This lunchtime experience highlights something important: using Mobile Order doesn't mean you might not have a small wait. The busier the restaurant is, the more people will (probably) be showing up to collect Mobile Orders at that time, and the more likely you are to have a wait as a result. This happens partly because preparation capacity has to be divvied up to keep both lines moving.
Saving 3 minutes might not seem like much, but you could also call it 25% faster. It's all in your perspective here.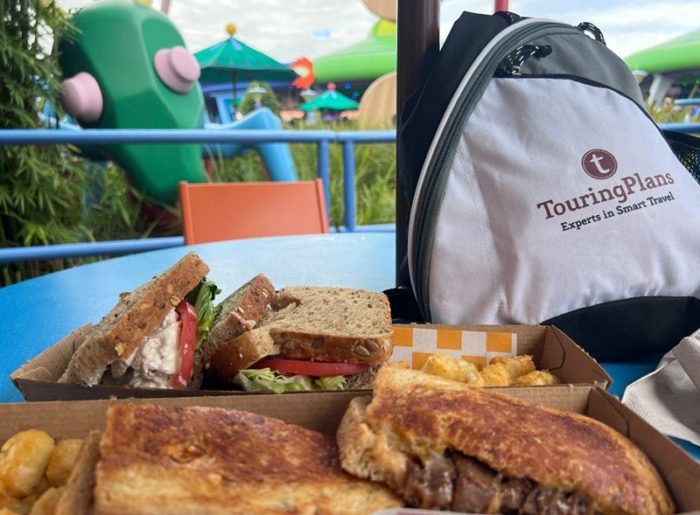 Ronto Roasters, Lunch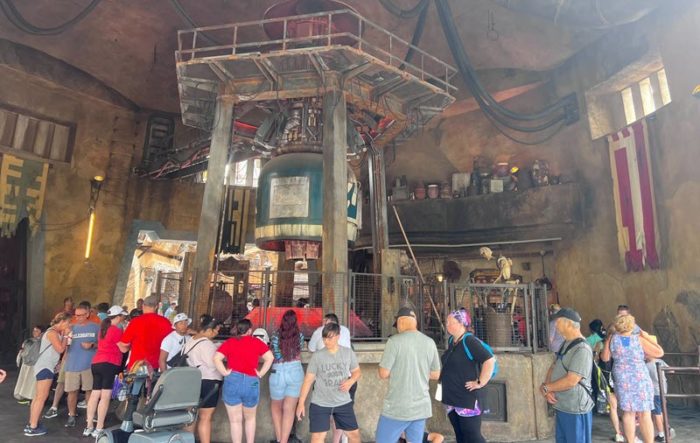 Before going back to Woody's, we also ran this test at Ronto Roasters.

Ronto's is a little different because you order right at the counter where you get your food. That line looks pretty intimidating, but it actually moves pretty fast as evidenced by the 4-minute wait. Orders are clearly getting filled very quickly, which might be because the small menu makes it easier to bang them out – or it could be a result of staffing.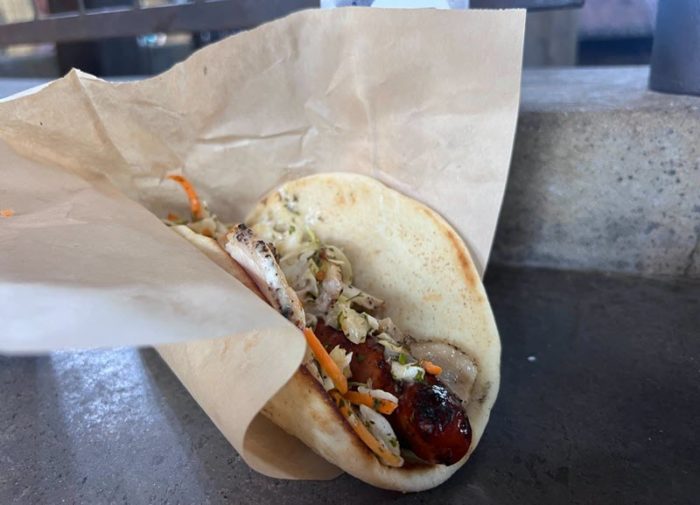 Wrapping Up
We compared how long it takes to use Mobile Order vs. the standby line at two locations on a low-medium crowd level day at Hollywood Studios. In every case, Mobile Order was faster, although the savings weren't always huge in absolute terms. Breakfast was the biggest winner, with Mobile Order coming out ahead by 8 minutes. Here are some things to keep in mind when using Mobile Order:
Mobile Order might not seem like it's saving that much time, but being able to set it and forget it on the bus ride over to the parks might be priceless. And you should order early if you're planning on eating at a peak time; if you wait until noon to order you might find that the earliest window opens at 2:30 p.m.
You can't rely on the length of the line at the registers to estimate your wait. Just like an attraction that might add trains (capacity) when the crowds pick up, differences in staffing can make the same line move faster at different times of the day.
You might still have to wait in a bit of a line to pick up your Mobile Order, although it's usually not very long. And just like attractions where the Lightning Lane needs to be balanced with the regular standby, you're probably going to find that the longer the line at the registers, the longer your Mobile Order pickup is going to take.
Have you used Mobile Order at these locations? What was your experience? Let us know in the comments!