Theme Park Enjoyment Index for SEPTEMBER 2022 (D23 Expo, Halloween Horror Nights, Disney+ Day and more!)
The Theme Park Enjoyment Index (TPEI) is a monthly look at the events that have made an impact, both positive and negative, in this wild world of theme parks we all love so much. We're here on the last Saturday of every month and we assign each piece of news a positive or negative number, tally it all up at the end and chart it. The range goes from 0-100 with 0 being
Stitch's Supersonic Celebration
 while a perfect score of 100 would be 
Pandora: The World of Avatar
.
Remember, all links in TPEI open up in a new browser window. So feel free to check stuff out, we'll be here when you get back!
*D23 Expo
The big news this month for theme park fans was the highly anticipated D23 Expo held in Anaheim. Think of it like "Comic Con, but just for stuff Disney owns." For those of us who watch from afar, most of the news we get about the Expo is from the highly anticipated panel events, but it is important to remember that the Expo is a full convention experience, filled with various vendors specializing in Disney products. Of course there are the well known brands such as Target, Amazon, and Sunglass Hut, but also booths for specialized travel agencies (such as MEI/Mousefan picture below), toy companies (McFarlane Toys debuted their upcoming Avatar line of action figures and playsets), and even fan sites such as Micechat. The convention floor itself is filled to the brim with fantastic photo-ops and merchandise you'll be maxing our your Chase© Disney® Visa™ for (our favorite? The incredible Bob Gurr Tiki mug).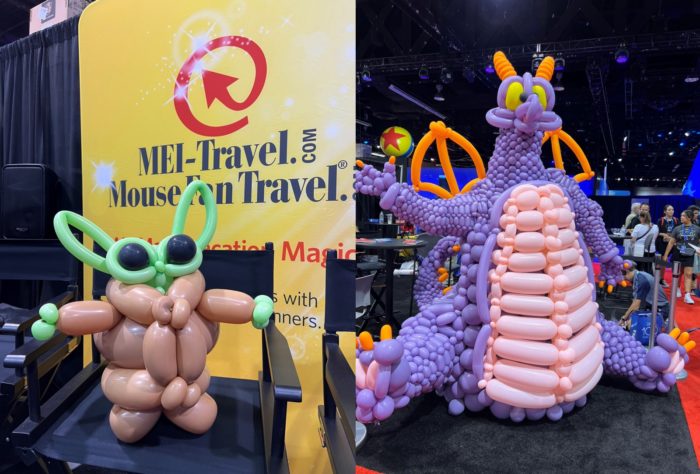 Like Comic Con, many guests at D23 take the opportunity to cosplay. Here are some of our favorites…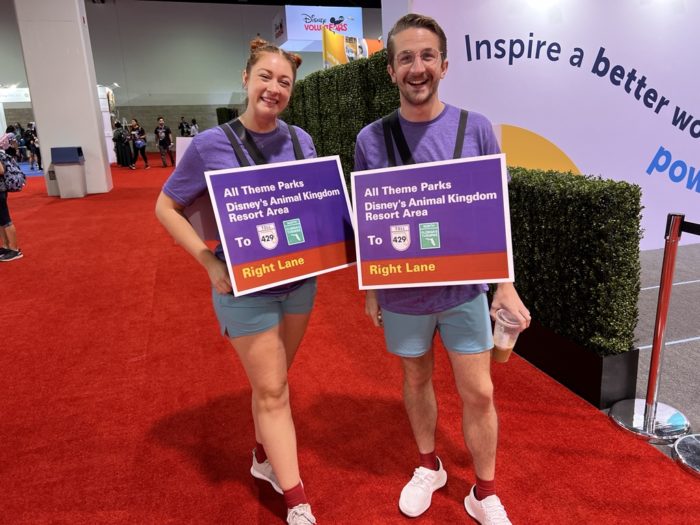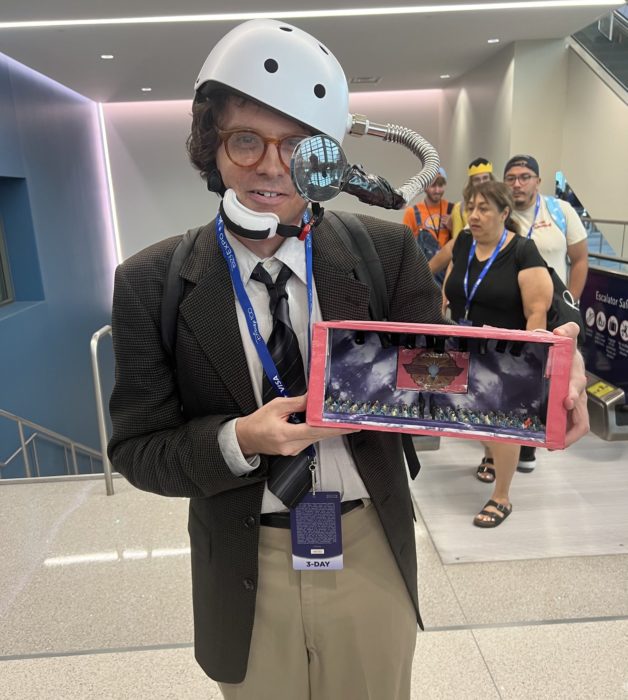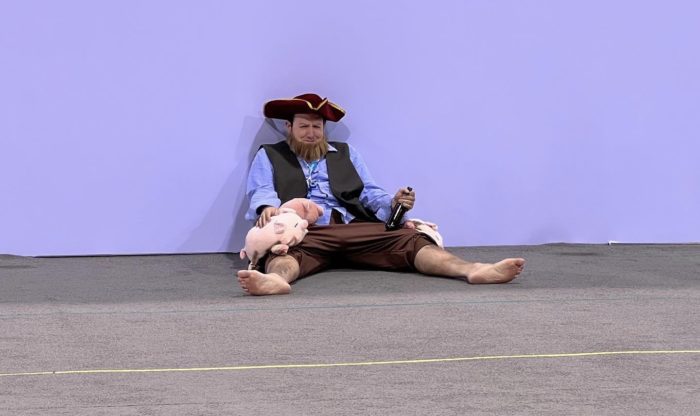 Like I said, the main draw for many are the huge presentations made during D23. All of Disney's major brands were represented, including Lucas Film (Star Wars), Pixar, and Marvel. For a TouringPlans reader, the one panel we wanted the most was the one for Parks, Experiences, and Products. Here is where we would get news on what was coming to our beloved theme parks. Ahead of the Expo, there was plenty of Rumors and Innuendo of what we might get.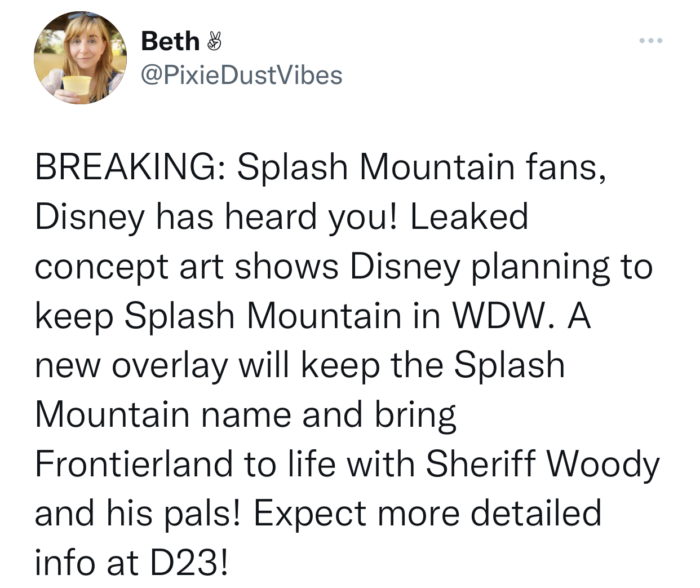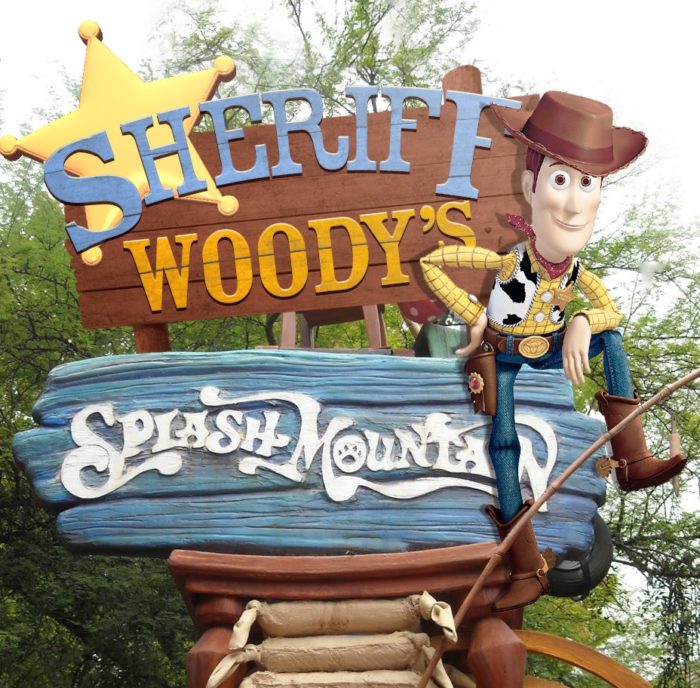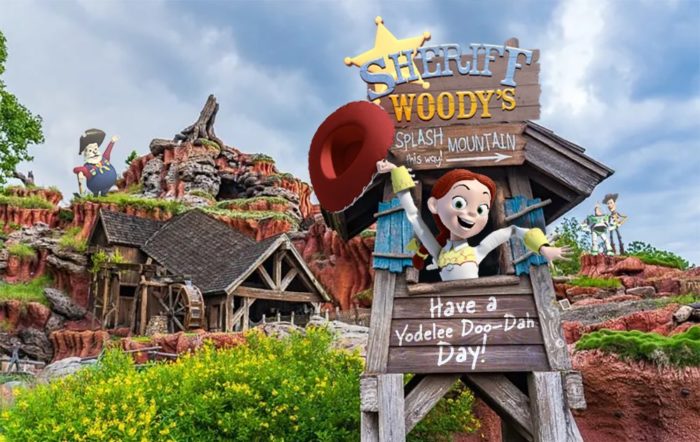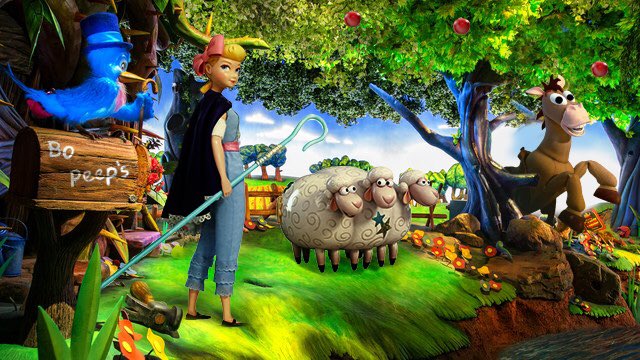 While Disney announced the retheme of Splash Mountain in the Summer of 2020, it wasn't until this year's D23 where we finally got a look at what this retheme would actually include. One of my favorite things at the theme parks are when they put scale models of lands and attractions (you can often see these at One Man's Dream and the Star Wars Launch Bay at DHS), and the Expo had a scale model of the upcoming Tiana's Bayou Adventure.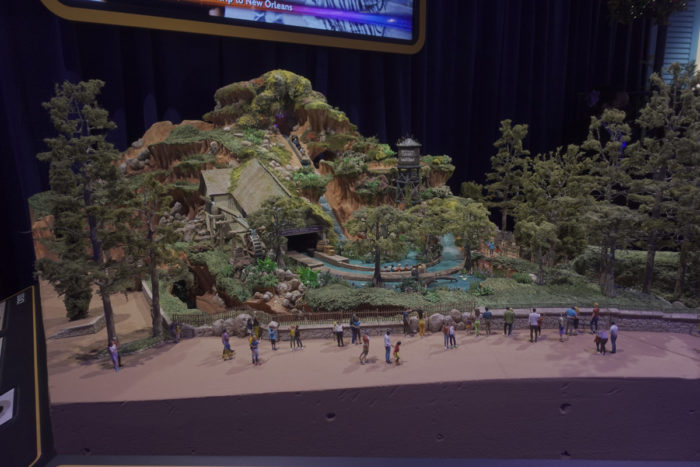 As you can see, not all that much has been changed, at least from the outside.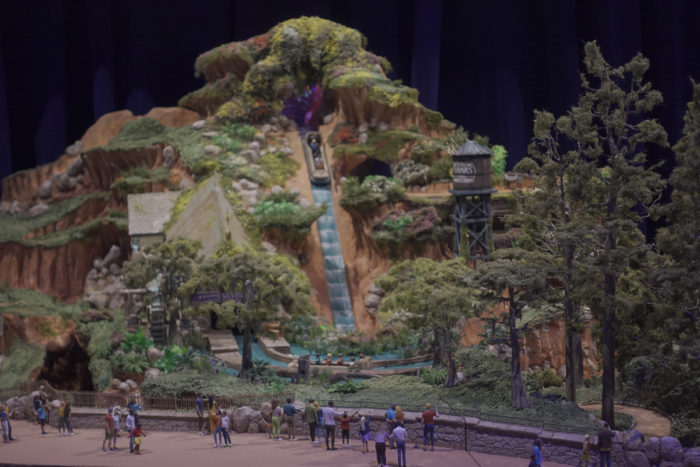 The most prominent addition to the former Splash Mountain façade was the addition of this water tower.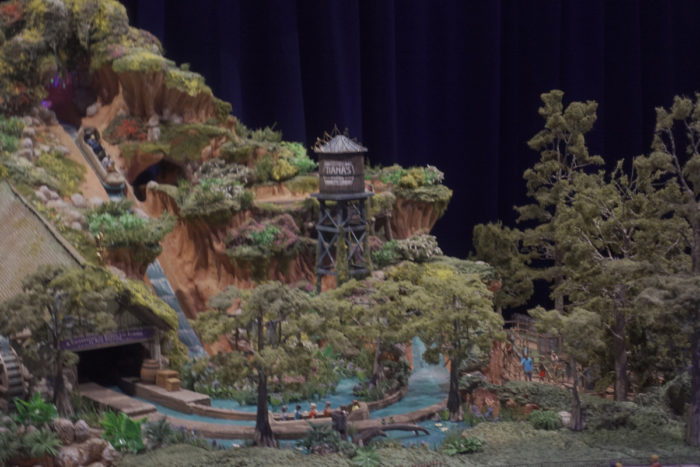 Of course, this immediately led to some memes.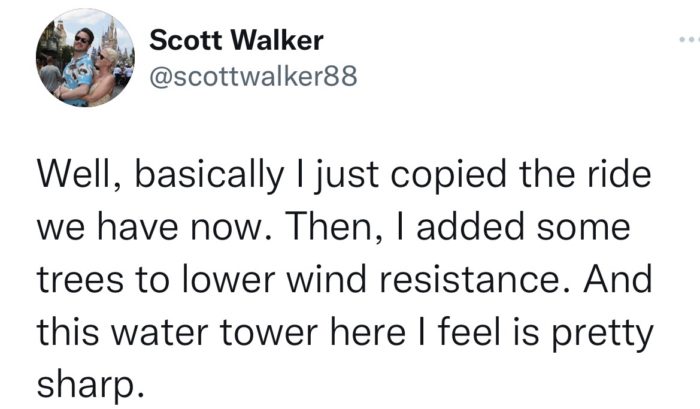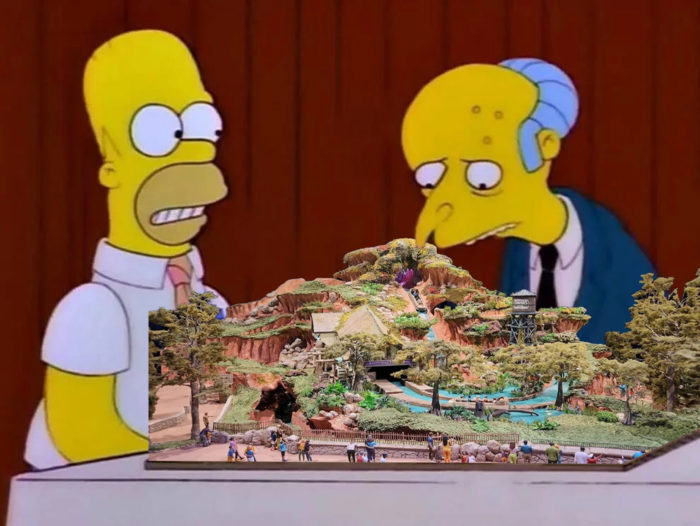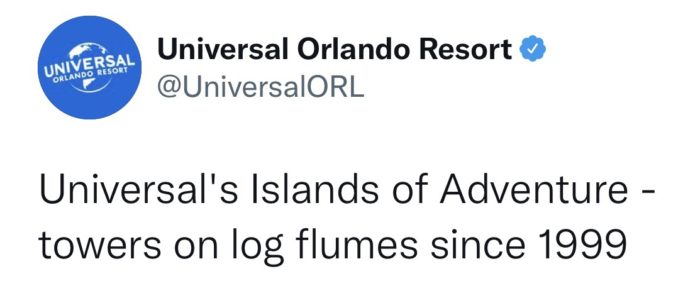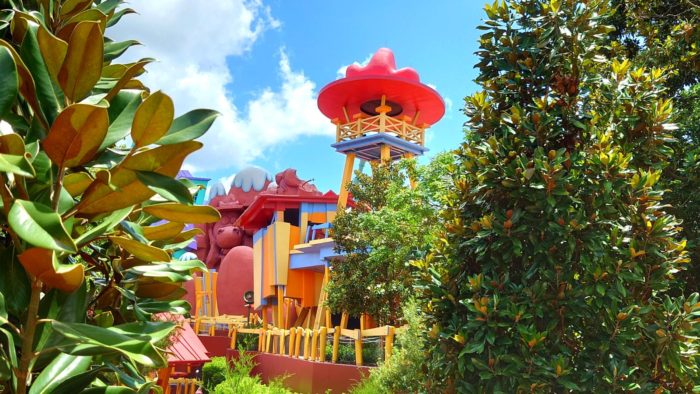 One of my favorite memes came from TPEI's own digital maestro, Scott Walker. He took the water tower and added on a graphic mocking the #SaveSplashMountain campaign. If you've never heard of this; first, be thankful, but second know that there is a small group of extremely vocal online nutjobs who are bound and determined to voice their displeasure about the upcoming changes to Splash Mountain. Their arguments essentially boil down to, "I'm not a racist, but…", which is always a good sign you're dealing with an intellectually honest person.
We ALL like the Splash Mountain ride concept. It's a fun ride, it's a thrilling ride, it's a long ride, and it's filled with animatronics. That checks off pretty much every box on the Great Ride checklist. However, the movie that Splash Mountain is based off of – Song of the South – isn't a movie that just became problematic in the 21st century. It was always problematic and, for the most part, we just looked the other way. It is never too late to right the wrongs of the past, and the upcoming Tiana's Bayou Adventure will give us the same enjoyment factor of a Splash Mountain without the truly awful subtext running throughout.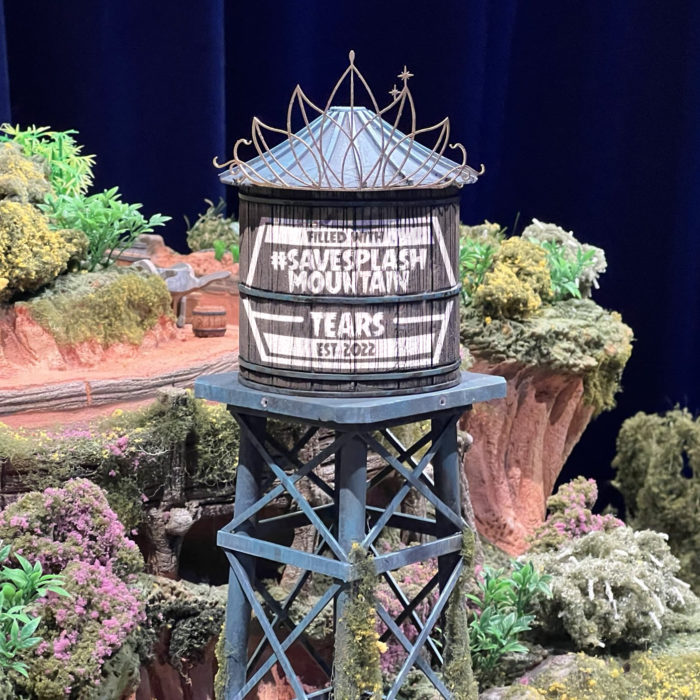 Well, Scott's #SaveSplashMountain water tower gag didn't go over that well with the #SaveSplashMountain folks.

Scott's response? The water tower began to overflow after being filled with even more tears. This is an E-Ticket gag.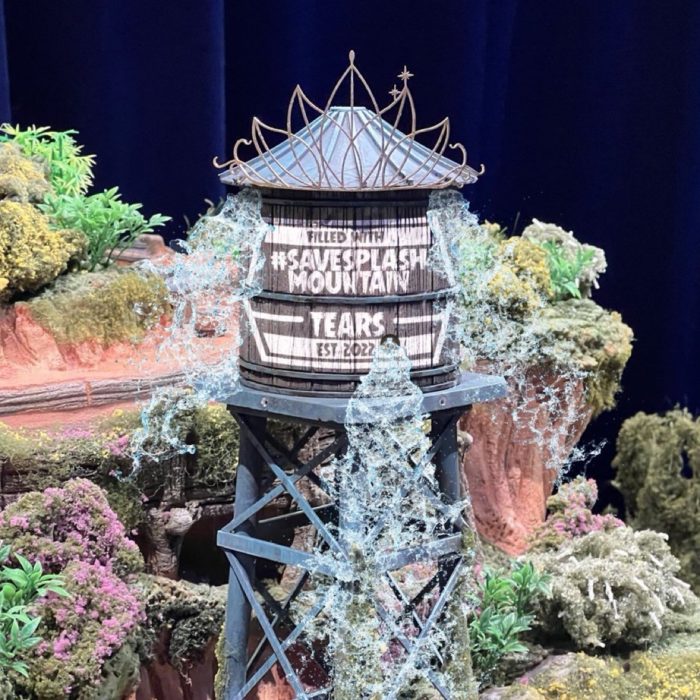 This set off the #SaveSplashMountain folks even more, but Scott was ready with the coup de grâce…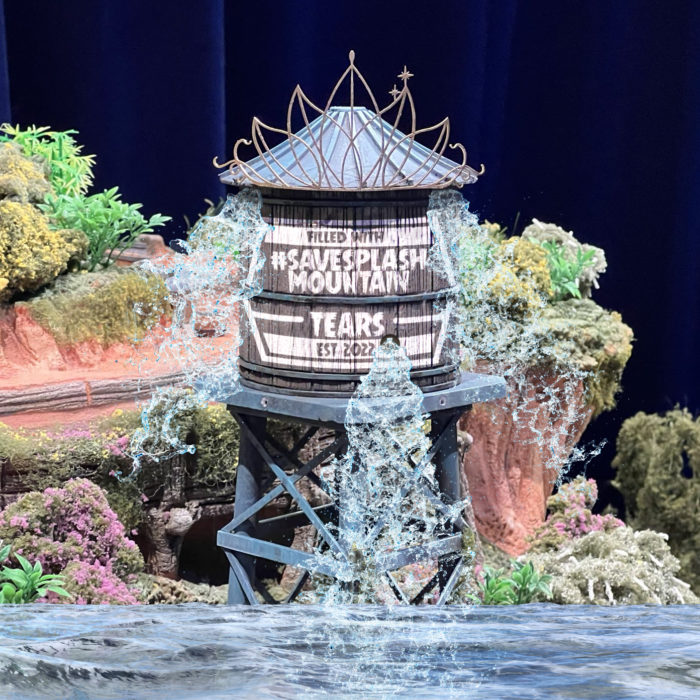 BREAKING!
TPEI has been given an exclusive look at the level of theming we can expect in the ride.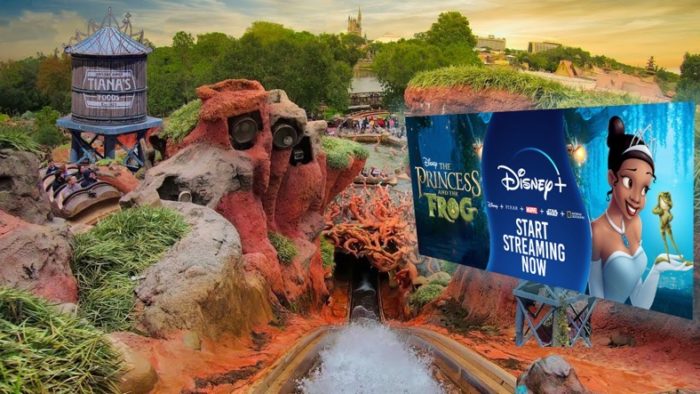 There was also a scale model for Disney's upcoming transformation of Toontown. This includes the addition of Mickey & Minnie's Runaway Railway attraction. Still blows my mind that in a park FILLED with attractions, Disney found a way to squeeze Runaway Railway in as an addition to the park, but for us in Florida we had to not only remove one of only a handful of attractions in DHS to get our Runaway Railway, it just so happened to be one of WDW's most iconic rides and a thesis statement for the park itself (RIP Great Movie Ride).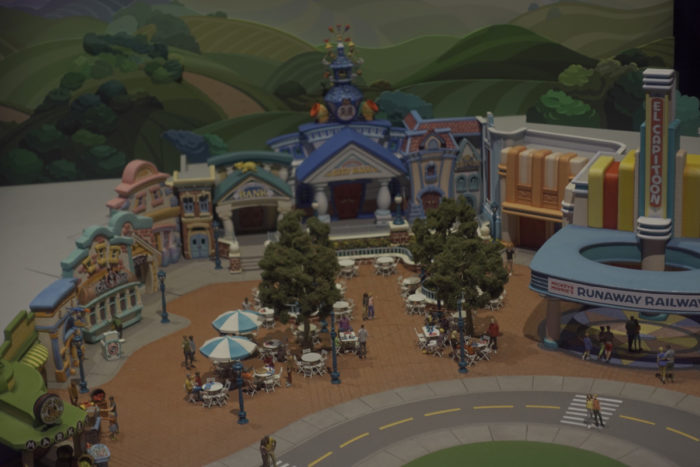 I honestly wish they sold these scale models in the park. You can make them even smaller and sell all the individual pieces separately to maximize profits (that whole sentence was just to help push Bob Chapek onto the idea.) If people will collect Christmas Villages there is no way theme park fans won't want to collect their favorite lands at Disney and Universal.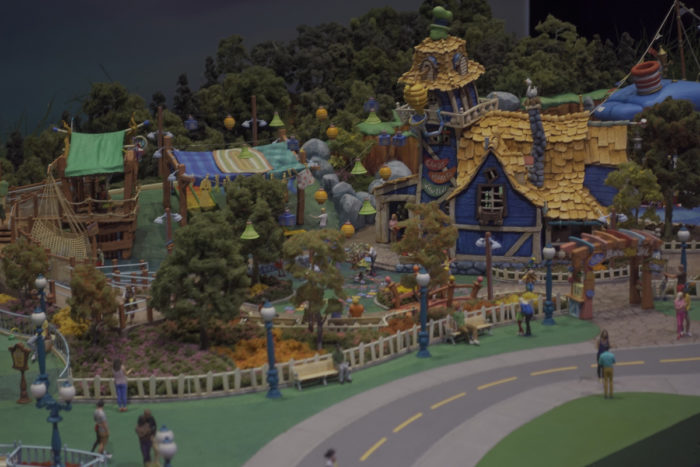 The one scale model I'm not sure anyone expected, or for that fact wanted, was one of a gigantic Tefiti that will apparently be part of the Journey of Water – Inspired by Moana attraction (which, as a reminder, has been under construction for seemingly forever and won't be opening any time soon).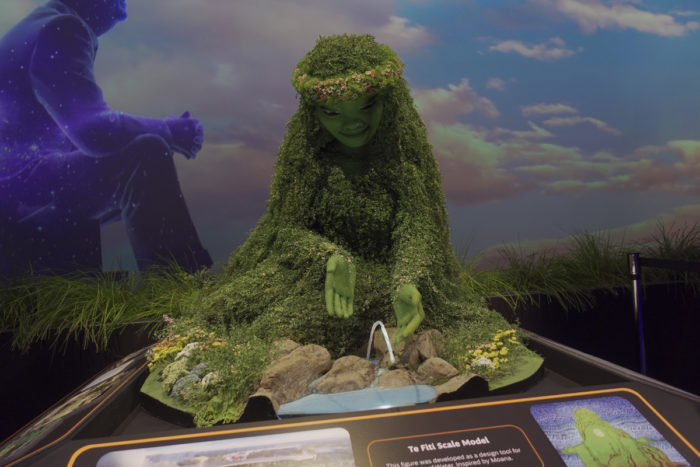 I will give the Imagineers the benefit of the doubt that this will look much better in context, but right now it falls into my category of Next Level Bonkers.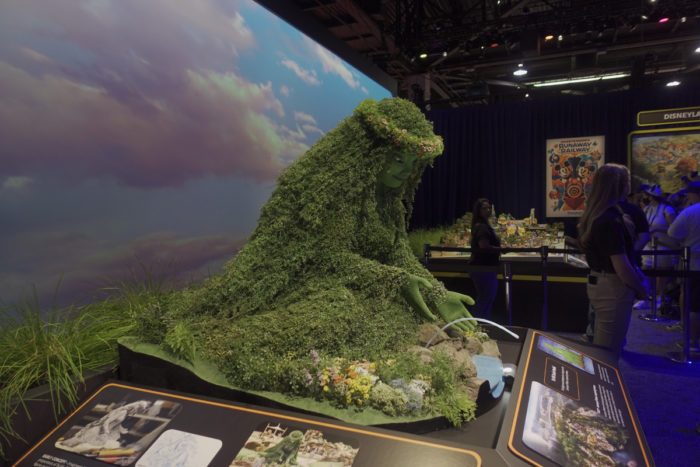 Going into the Expo, many fans were really hoping for Disney to say that the highly anticipated Tron Lightcycle Power Run coaster would open later this year. However Disney had other plans, and announced that Tron would be opening in Spring 2023.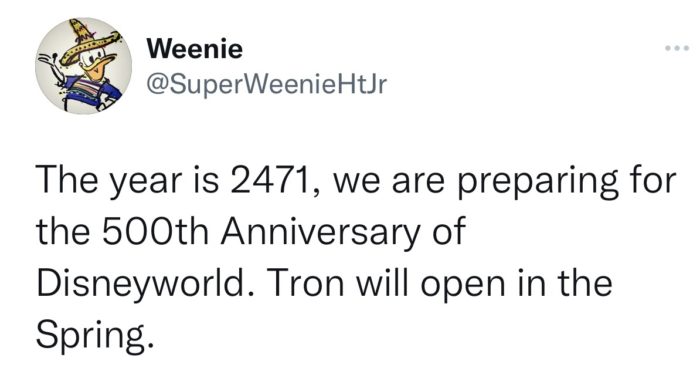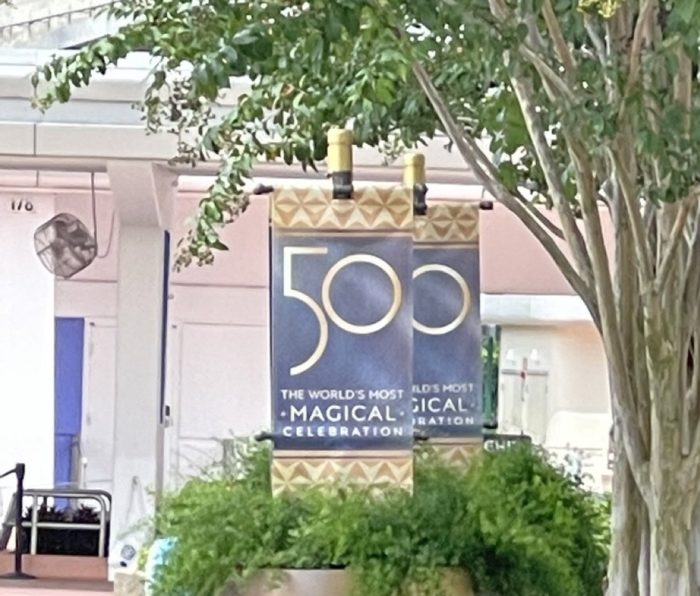 Disney's friendly competition across town was sure to get in a playful jab as well.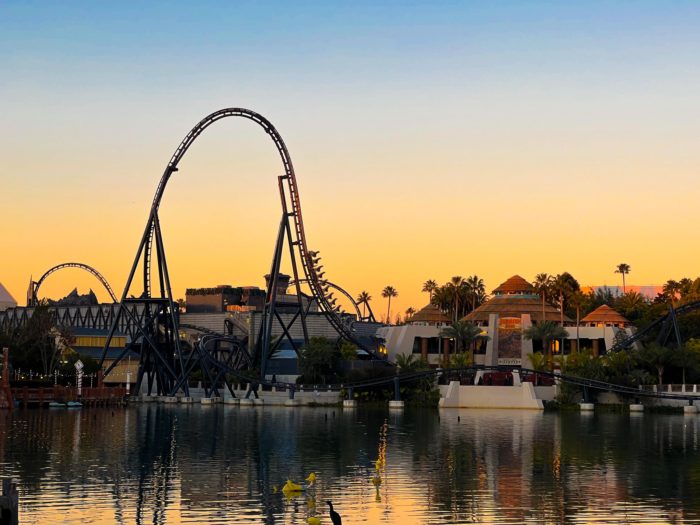 As absolutely awful as the Walt Disney World 50th Anniversary was, the upcoming 40th anniversary of EPCOT may be even more lackluster. Disney teased a Figment meet-and-greet character sometime in 2023 (even though surely they already have that costume ready to go NOW) and the park will get its Walt Disney statue. Many people pointed out that it seems inconceivable that Imagineers didn't realize that the statue gives the distinct resemblance of Walt sitting on a toilet bowl.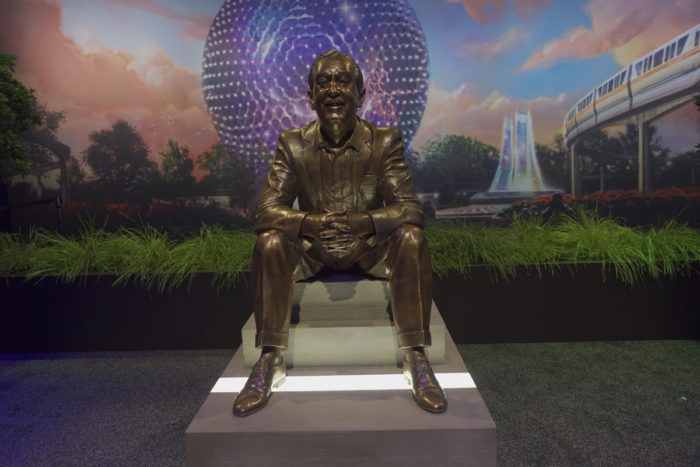 Another statue will be going to Hong Kong Disneyland. For this statue we got to see concept art.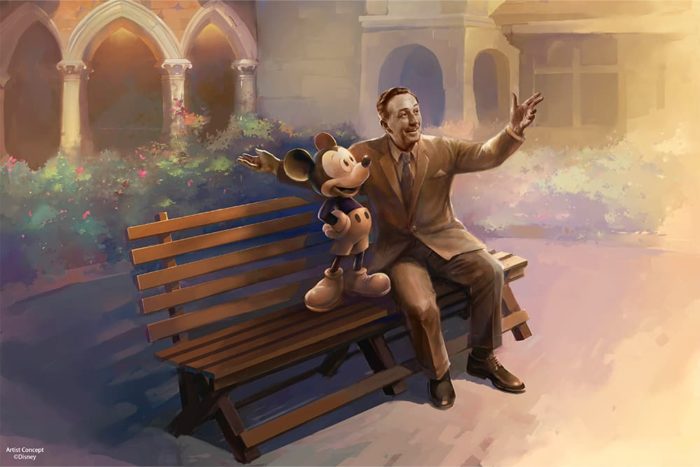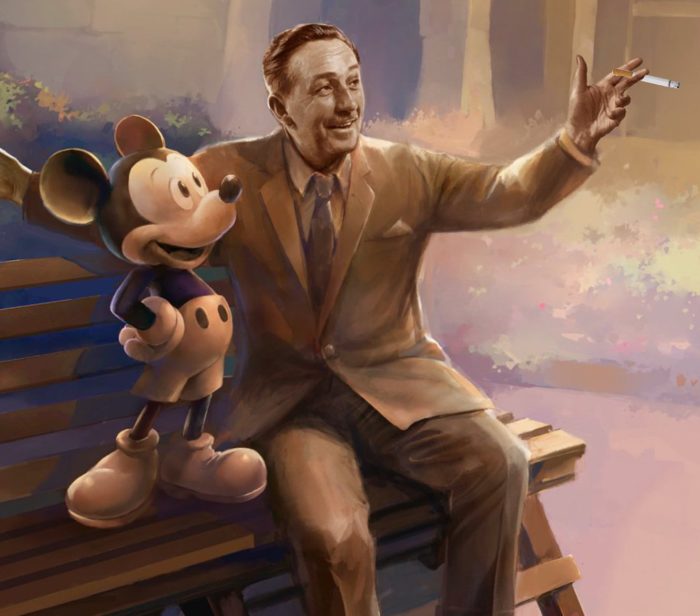 Walt Disney World in Florida has long been the "straw that stirs the drink" when it comes to Disney's worldwide theme parks. WDW is the vacation capital of the world, and with Universal hard at work down the road with EPIC Universe, one would think Disney might use D23 as a way to take the wind out of Universal's sails by showing what they have coming down the pipeline.
Leading up to the Parks, Products, and Experiences panel, many speculated on what Disney would be announcing for the Florida parks. Why? Because they never learn…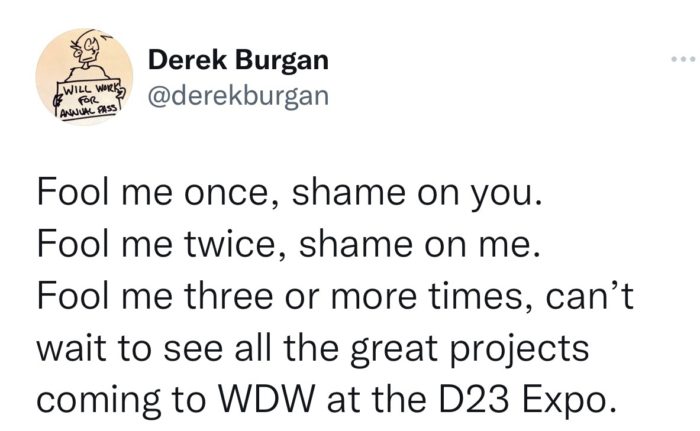 Now the last D23 Expo in 2019 was loaded with WDW announcements that were eventually cancelled or just ignored altogether (including several things at EPCOT including the Play Pavilion, the Festival Center, and the Mary Poppins attraction in World Showcase). This year Disney topped themselves by not only NOT making any official announcement of upcoming attractions to Florida, but doing a beyond-crazy experience where we saw "concept art" of what "might be" coming. It's impossible to describe how crazy this section of the presentation was at it seemed Disney was literally work shopping ideas in front of the audience.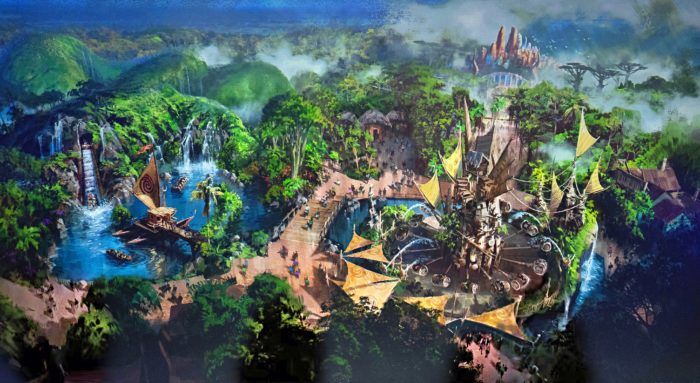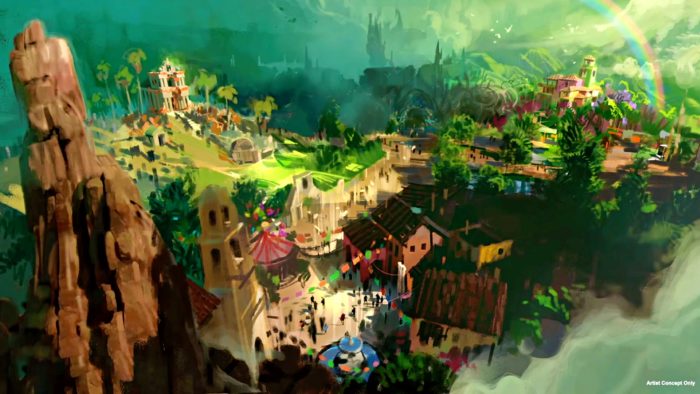 This pretty much sums it up…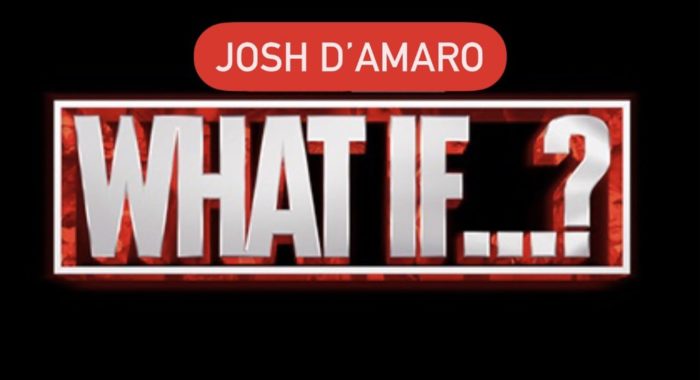 Others saw that in parks defined by original ideas and concepts, Disney was now going the other way…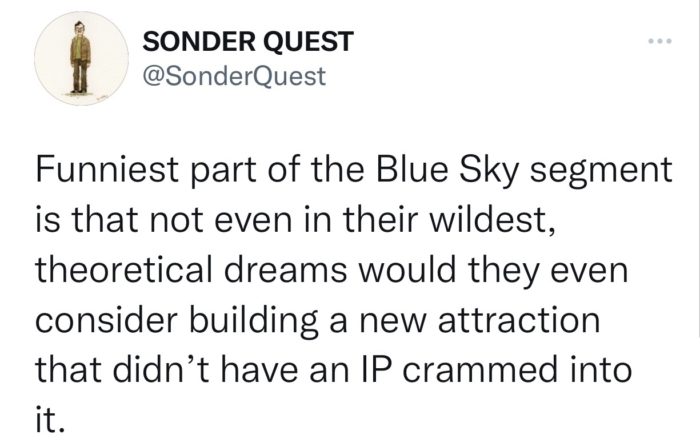 Maybe Disney learned a valuable lesson from the last D23 Expo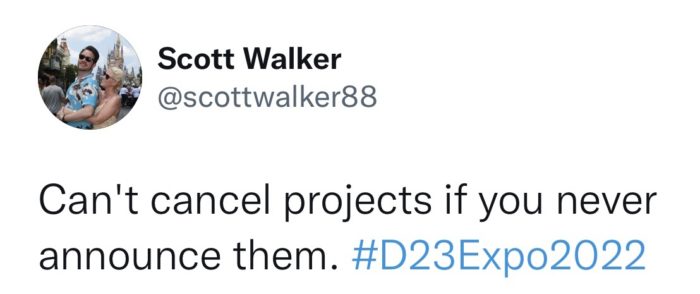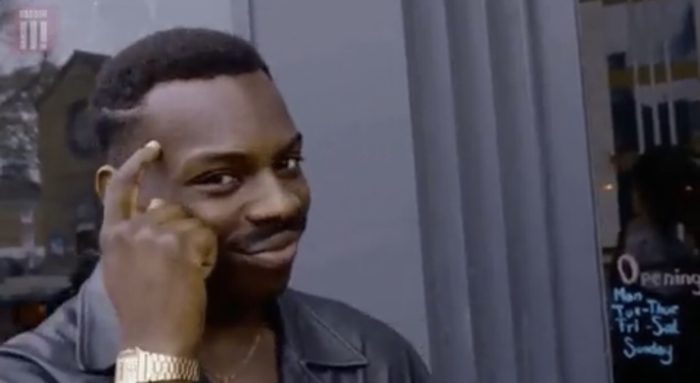 TPEI Score: + 10 for the Disney fan community bringing their A-game to the Expo. + 5 for the Disney movies we got a brief glimpse of during the Expo (trailer for Black Panther: Wakanda Forever, sequel to Enchantment, and Harrison Ford getting emotional for Indiana Jones 5 discussion) and – 25 for the parks news…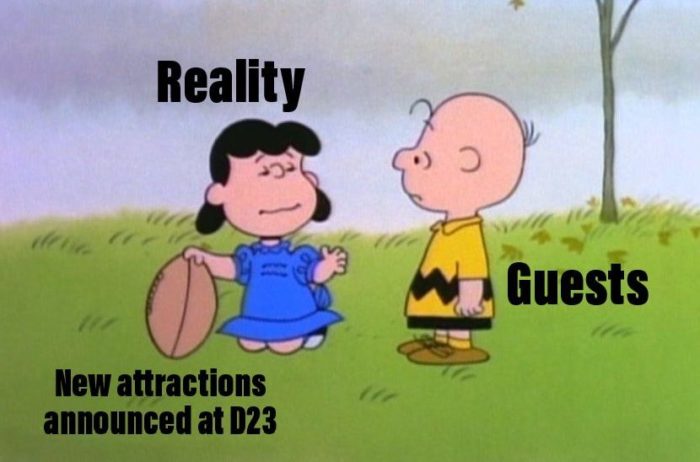 There was a soft opening a new ride over the course of the D23 Expo. It's a thrill ride if you happen to be a shareholder…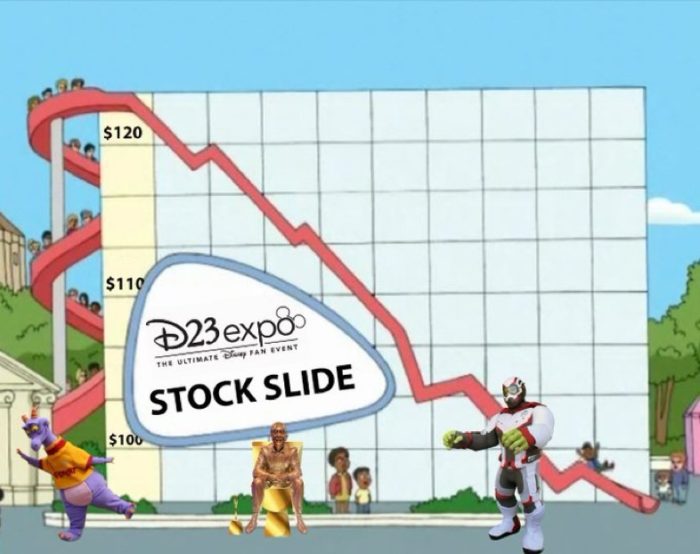 *Bob Chapek and the Family From Denver
During the D23 Expo, an interview with Bob Chapek was released by The Hollywood Reporter (which you can read by CLICKING HERE). The interview is worth checking out and has some pretty interesting discussion (including Chapek unconvincingly trying to say he was just "one voice in the room" on the embarrassingly bad situation with Scarlett Johansen. Bob Chapek saying he is "one voice in the room" at Disney is like LeBron James saying he is "one voice in the room" on the Los Angeles Lakers. No, you are both The Voice). One section went viral on DisTwitter as it included Chapek's defense for some things at the park which aren't going over very well with longtime theme park fans. First, we have the Hollywood Reporter's question…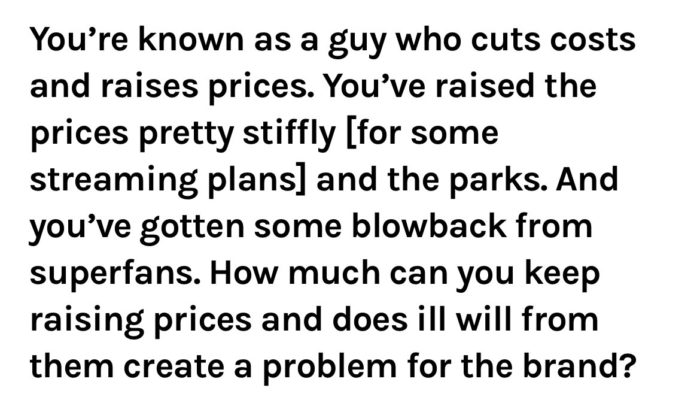 Followed by Chapek's answer…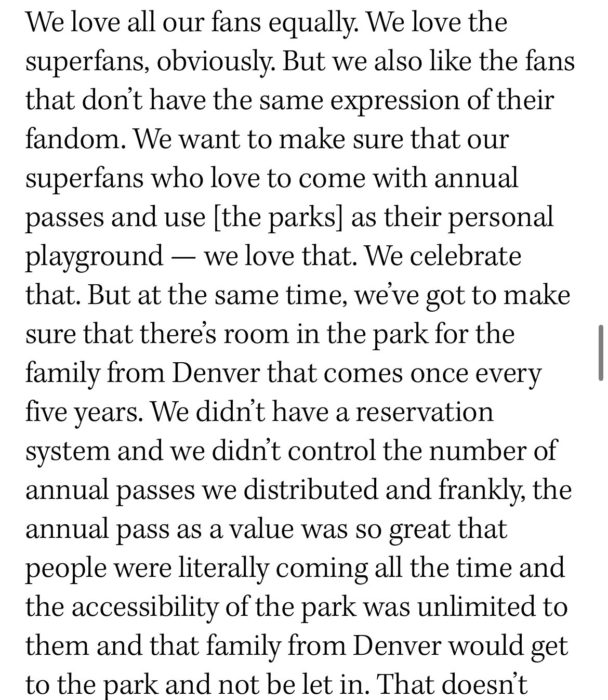 As a reminder, the Park Reservation System is only in place so that Disney can pay the least amount of Cast Members as possible during any given day. Don't kid yourself that it exists for any other reason. The Walt Disney World theme parks weren't closing for capacity on various dates throughout the year, causing the "family from Denver" to be shut out. Sometimes, during the week between Christmas and New Years Eve, the Magic Kingdom may experience phased closures. Sometimes. To make the case that Annual Passholders were causing the parks to close to capacity is disingenuous at best.
There was lots of lively discussion on this mythical family from Denver online…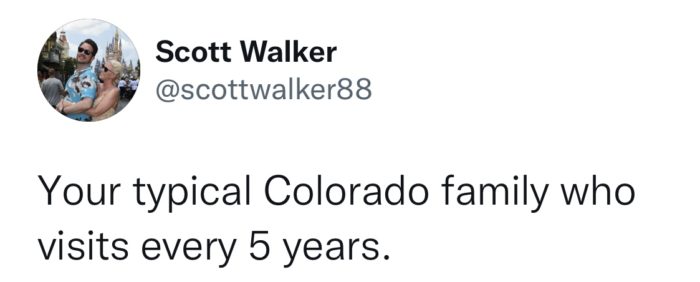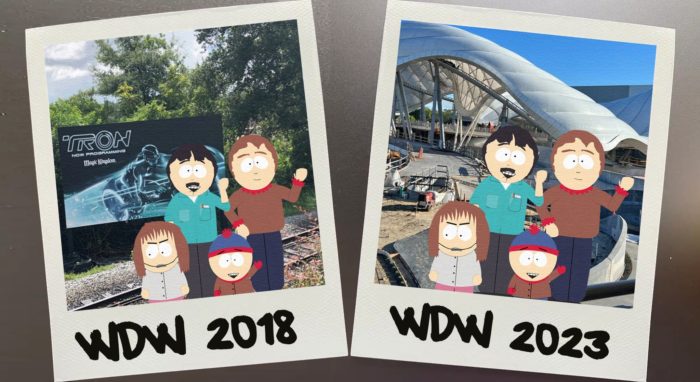 The #HHN Pumpkin Lord quietly waves to welcome a family from Denver. pic.twitter.com/QYMWEizRl7

— bioreconstruct (@bioreconstruct) September 12, 2022
TPEI Score: – 8 The worst part of this whole "Family From Denver" nonsense was people who know better trying to say "Bob Chapek is right." All of the rules Disney has put in place over the last couple years have made it much harder for the "Family From Denver" to navigate a Disney vacation.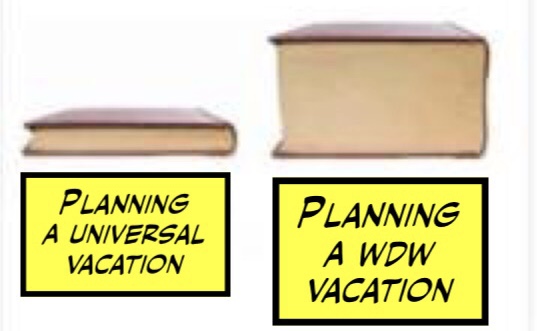 If that's too much reading, we do have a pamphlet…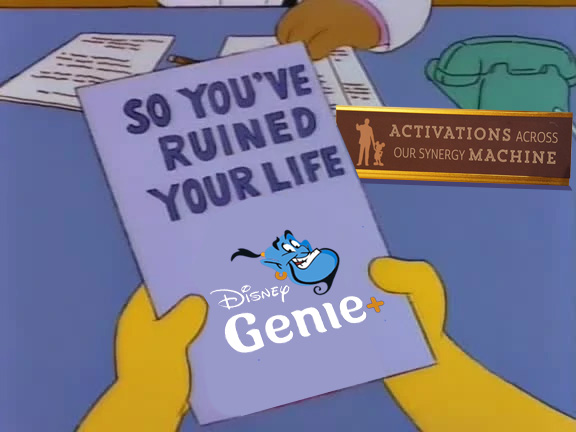 *Disney+ Day
This sounds impossible to believe, but last year we joked about how Disney put more thought and effort into Disney+ Day (November 12th) than they did for Walt Disney World's 50th Anniversary. Well, this year's Disney+ Day was "celebrated" on September 8th, as pointed out by this Post-It note.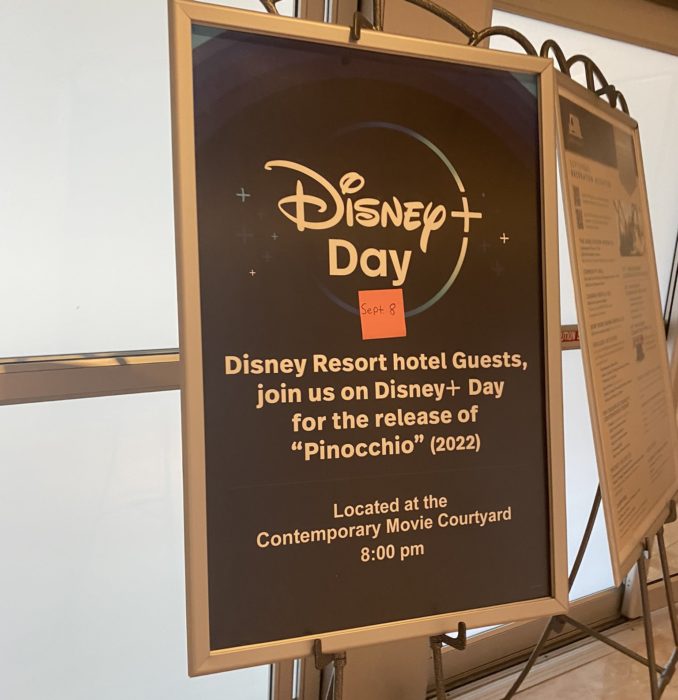 This year's Disney+ Day brought with it the Disney Drop. These were merchandise boxes made available to Disney+ subscribers.  Pretty fun idea, and each box had a specific theme (including Frozen, Spider-Man, and Cars). On Disney+ itself we saw the debut of Thor: Love & Thunder, the fever dream known as the live action Pinocchio remake, and a new series of shorts set in Pixar's Cars Universe. In the theme parks, Disney+ subscribers were given early park admission to Disneyland and WDW parks as well as Photopass downloads. ShopDisney gave Disney+ subscribers free shipping, and also offered the following shirts…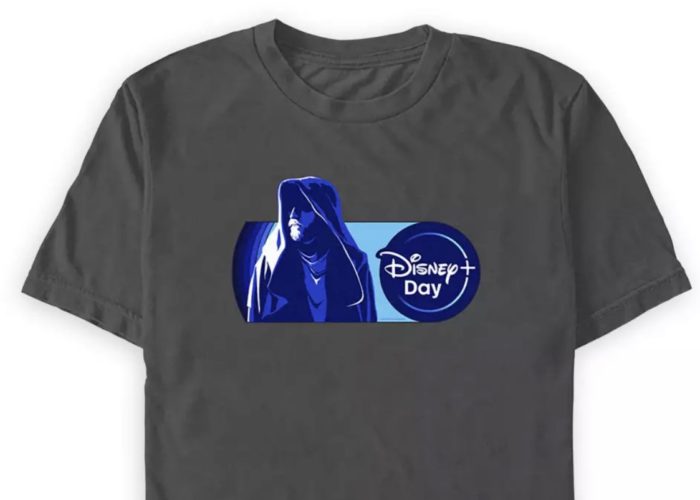 That's right, once again Disney was SELLING Disney+ Day shirts. Not only do they look like kids in Summer Camp made them with iron-on transfers, but the are being sold for $29.99?!!!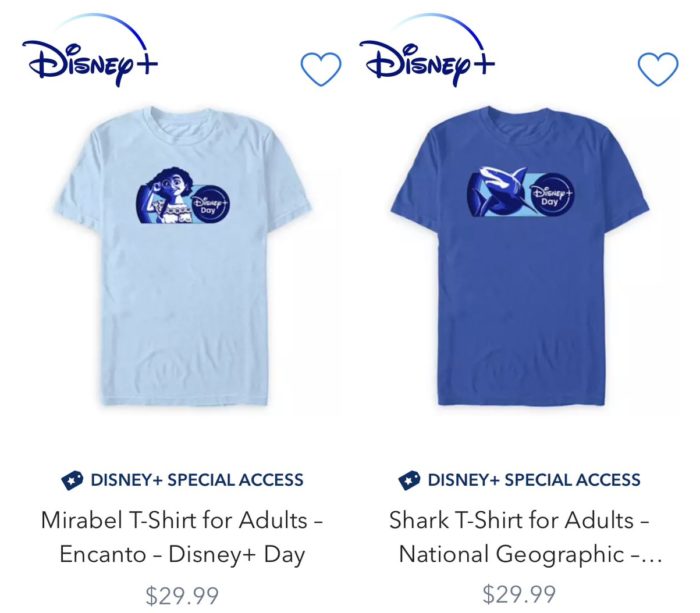 It gets even better, look at the shirt made for Turning Red…
Not a joke. The shirt is the actual description of the movie. FOR $30!!!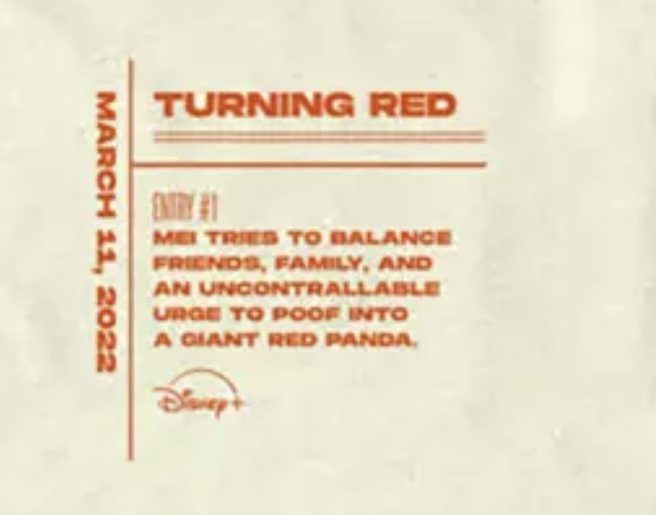 We'll close with this absolutely INSANE ad for Disney+…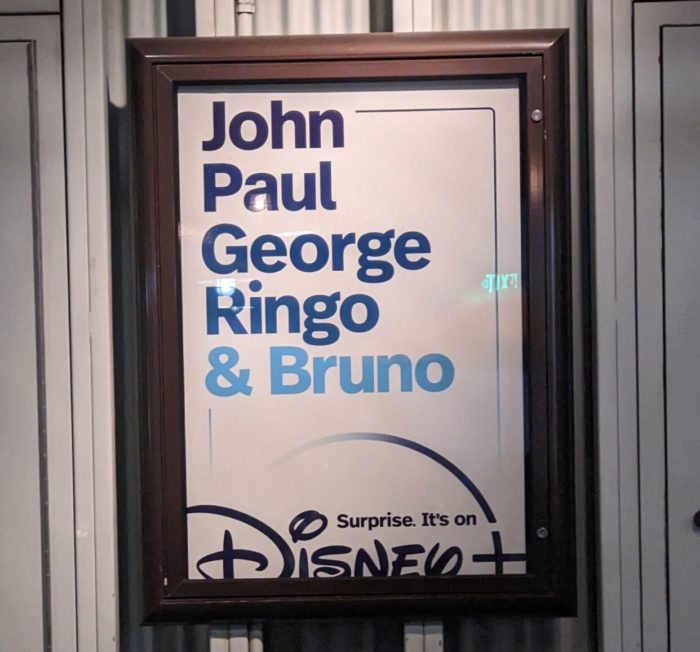 TPEI Score: – 2 Zero effort put into WDW's 50th Anniversary. Less-than-zero effort put into EPCOT's upcoming 40th Anniversary. Maxium Effort put into Disney+'s 3rd Anniversary. Makes sense to me.
*KiteTails to Crash its Last Kite…
Soon they will be playing Leave the Memories Alone in Animal Kingdom as we say goodbye to KiteTails. The Daytime Activation show made its debut last year and was desperately needed in a park which has increasingly fewer things to do. The small pre-show was already cut, and on September 30th our last kite will crash to the ground.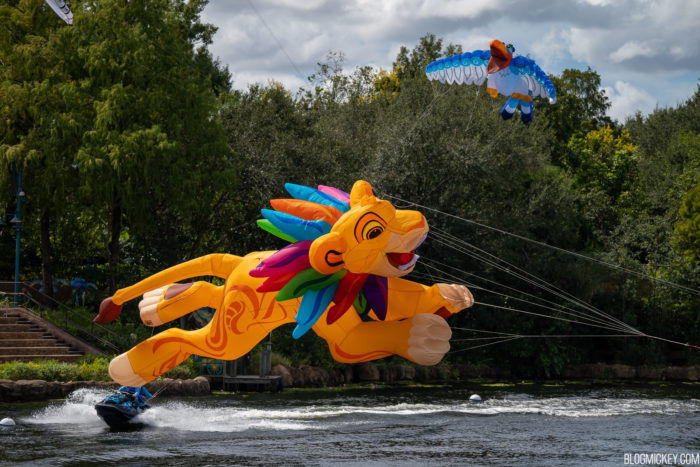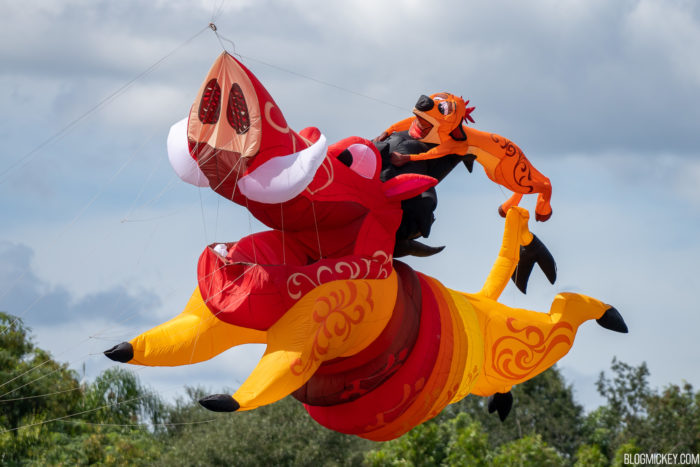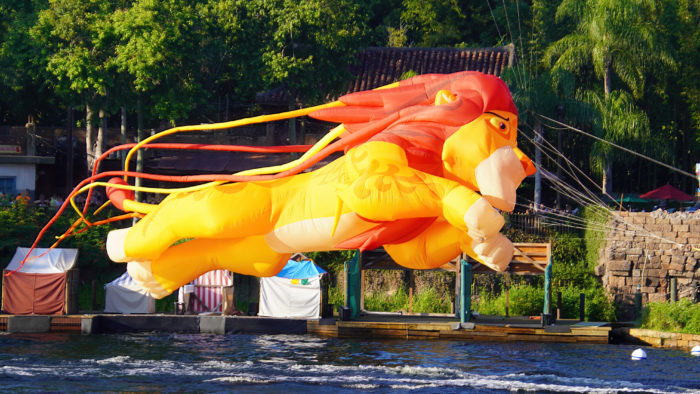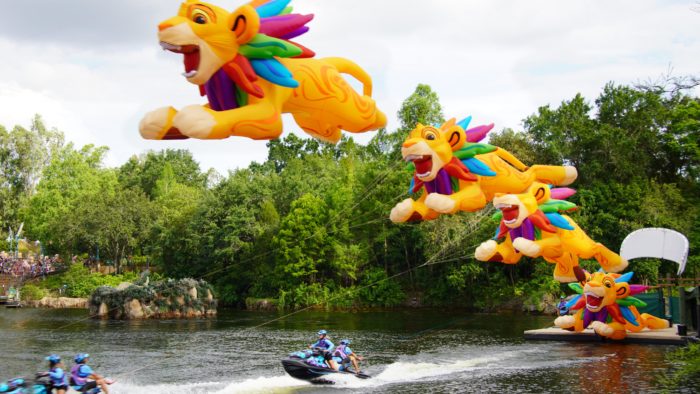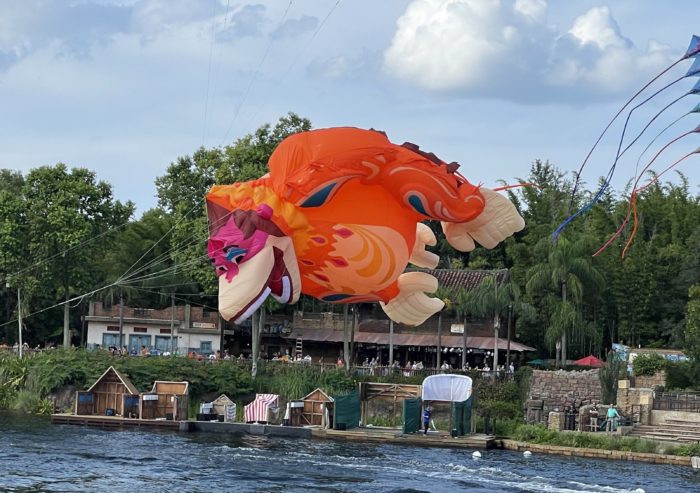 Of course the "highlight" of every KiteTails show was seeing the larger-than-life characters "land" at the end of a performance. Below is a composite photo showing Pumba and Simba coming in hot. When KiteTails made its debut, one of the greatest things in all of 2021 was people adding sound effects to these crashes. My favorite was wrestling related and made by @Ryan_FTLOTP , it can be seen by CLICKING HERE (it's quick and it's incredible!!!)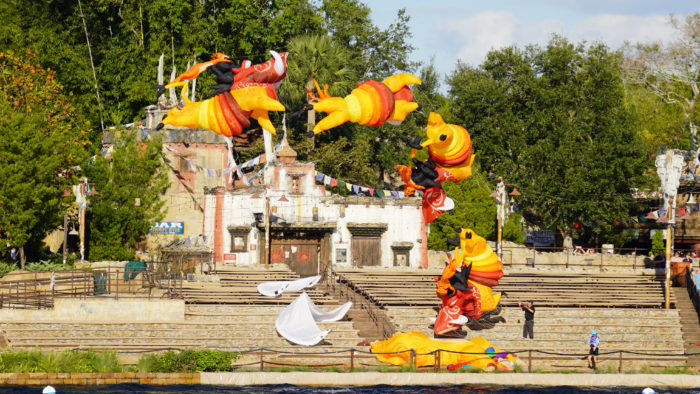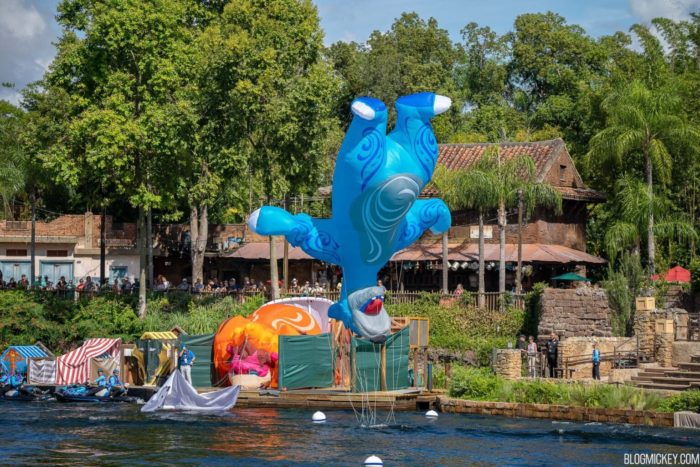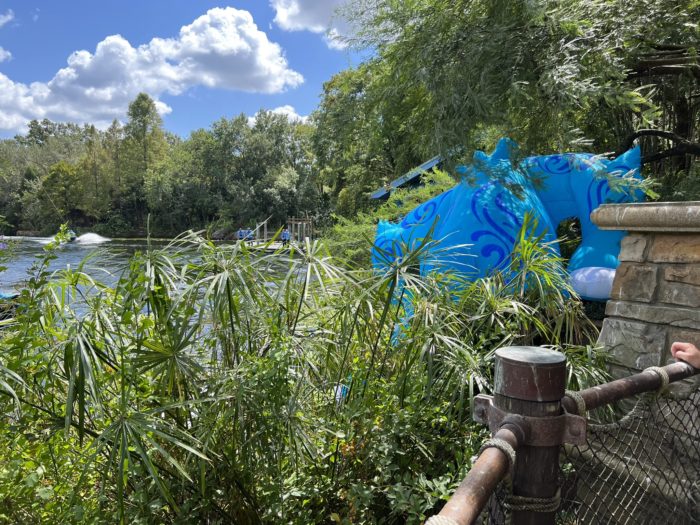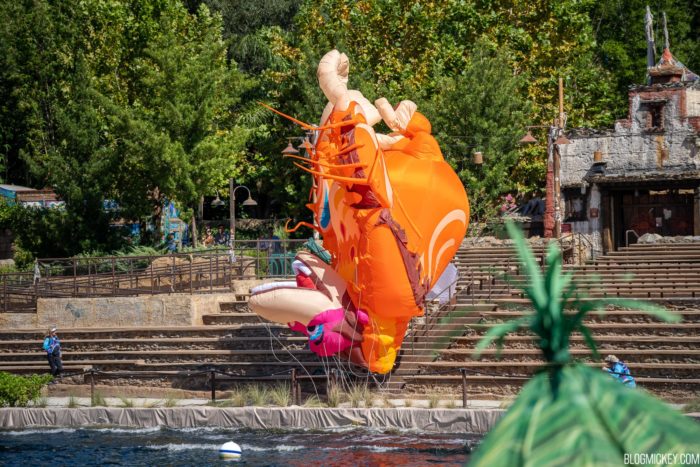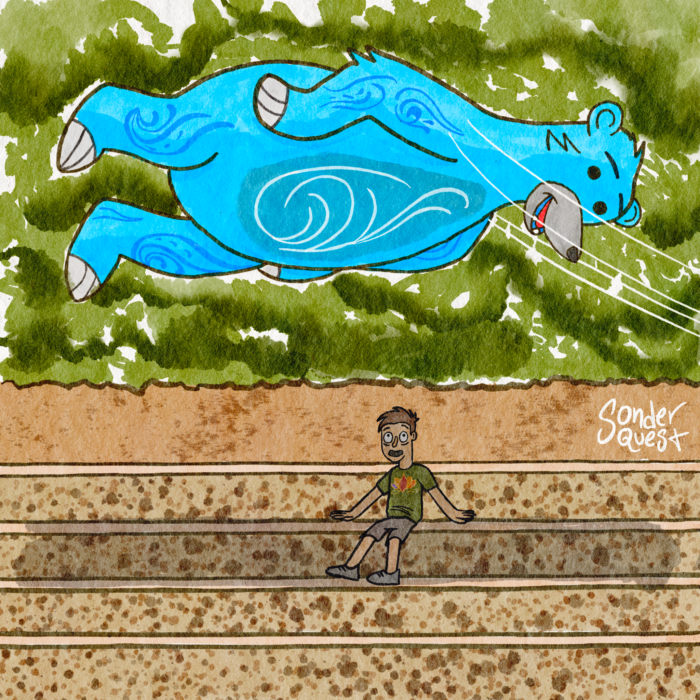 TPEI Score: – 2 They may be able to take KiteTails away from us, but they'll never be able to take away the memories, and you can't spell memories without memes…

*More Reasons Why DisTwitter is Great
We've discussed in this fine blog series the subject of social media being "negative" or "toxic." We here at TPEI are under the belief that – for the most part – your experience on social media is what you make it. There are plenty of great and wonderful people out there you can connect with, especially in the theme park fandom. What I find amazing is that you can just be scrolling through your feed one day and find something amazing, like what happened earlier this month in a tweet from former Imagineer Eddie Sotto…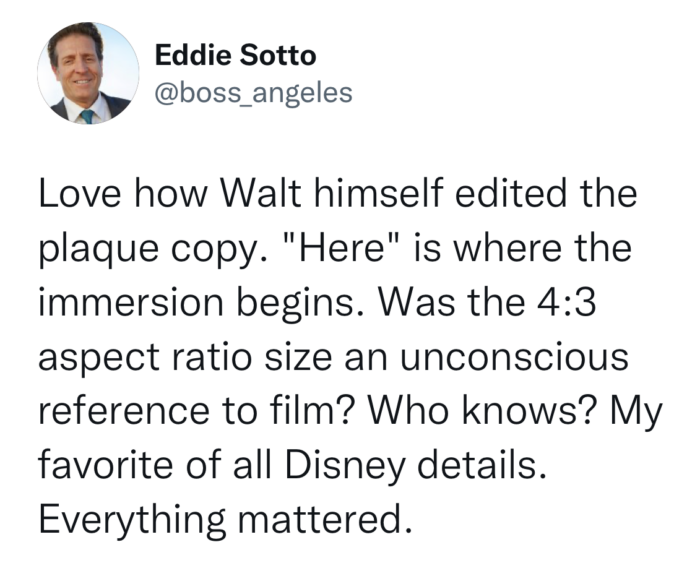 Mr. Sotto posted a picture of the proposed verbiage that would be used for a plaque at the front of Disneyland. The memo includes hand written notes by none other than Walt Disney making changes. This is just a fascinating look behind-the-scenes at something pretty much every single guest has taken for granted over the last 60+ years.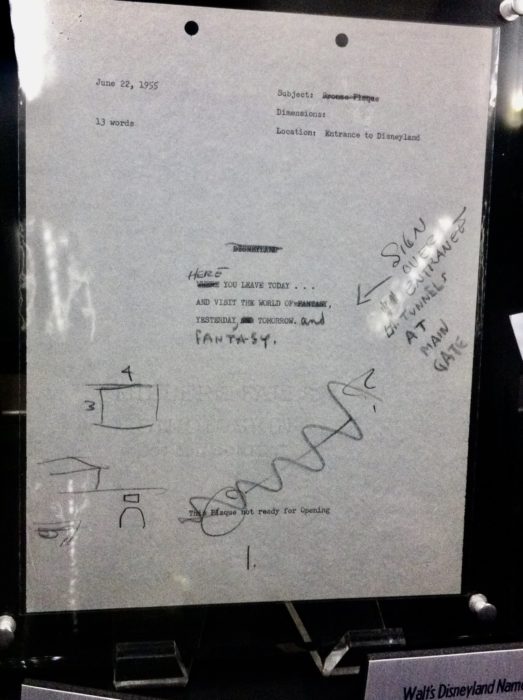 Close-up view of Walt's notes. This shows an attention to detail that it appears is lacking in a lot of what we are given today where "ROI" seems to be the single determining factor of why anything is done.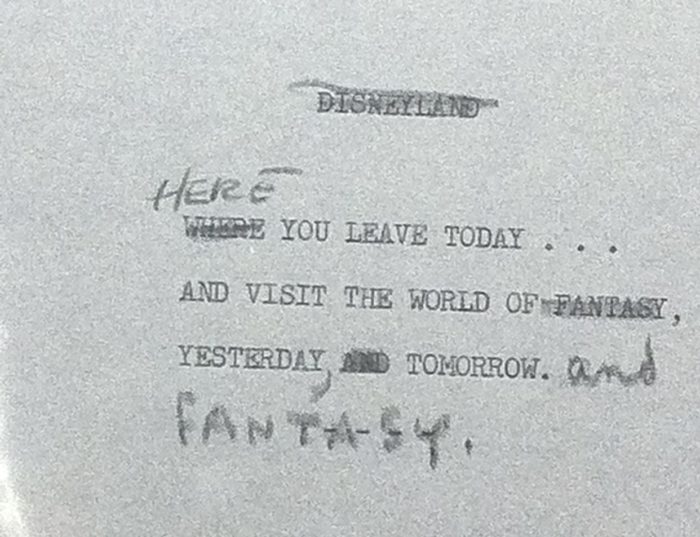 Here is the plaque in its final form as seen by guests today.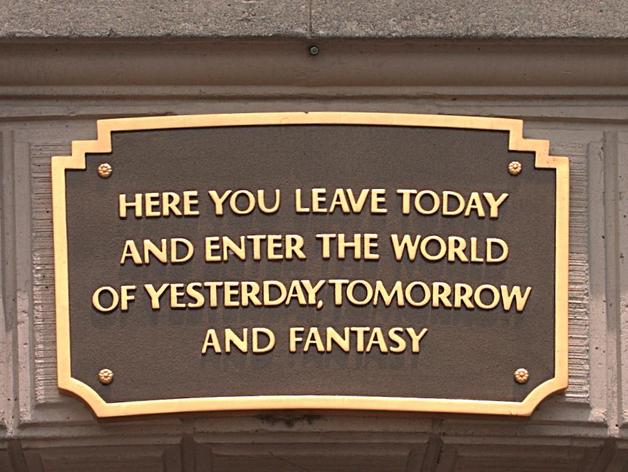 TPEI Score: + 4 How great is that?
*Halloween Horror Nights 31
Universal Orlando has become the worldwide leader when it comes to Halloween Haunts thanks to the success of its annual Halloween Horror Nights event. Not mentioning any names, but SOME theme parks in Florida have massively increased the ticket cost for their seasonal Halloween events while having the nerve to continually cut back on what they deliver to guests. Meanwhile HHN has gone the other way and is now superserving its fanbase in every possible way.
We're going to do a full SATURDAY SIX dedicated to HHN 31 in these very pages next week, but here's a small taste of what Universal has delivered for this year's event….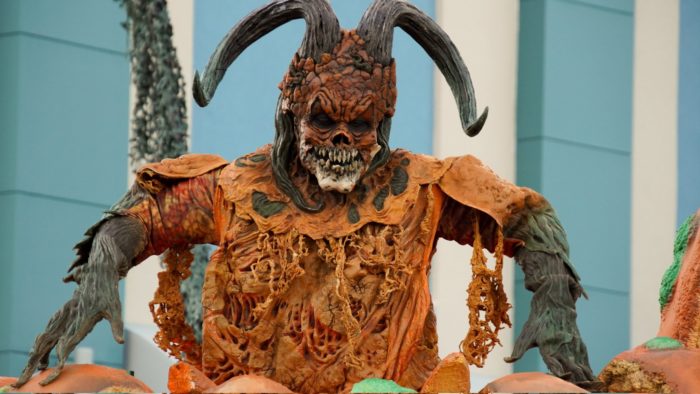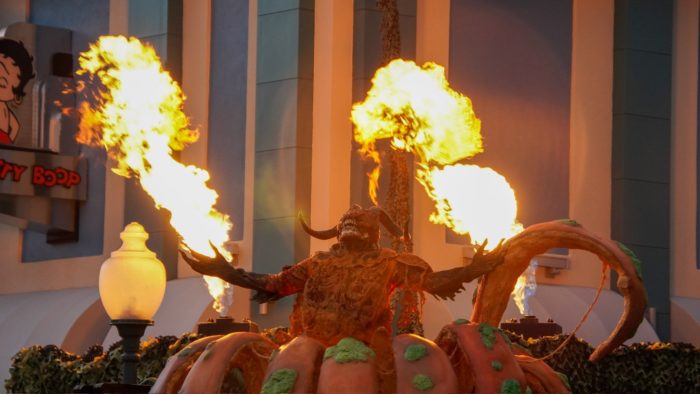 For those who have been to a Mickey's Not So Scary Halloween Party, the Halloween theming pretty much begins and ends at Main Street USA. Meanwhile at HHN, every area of the park is completely transformed with the addition of various scarezones.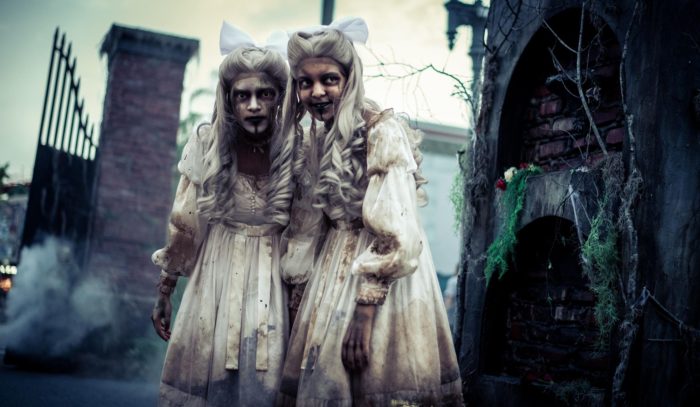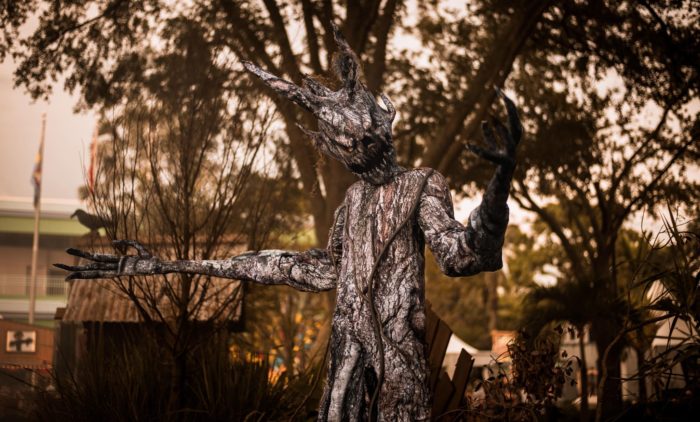 HHN 31 has 10 Haunted House experiences this year, with an incredible mix of IPs and original concepts.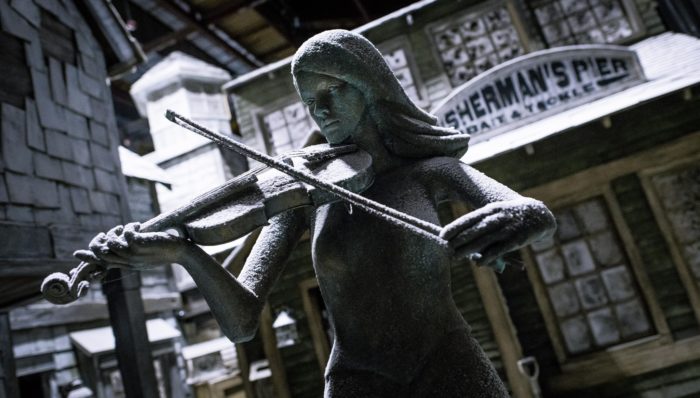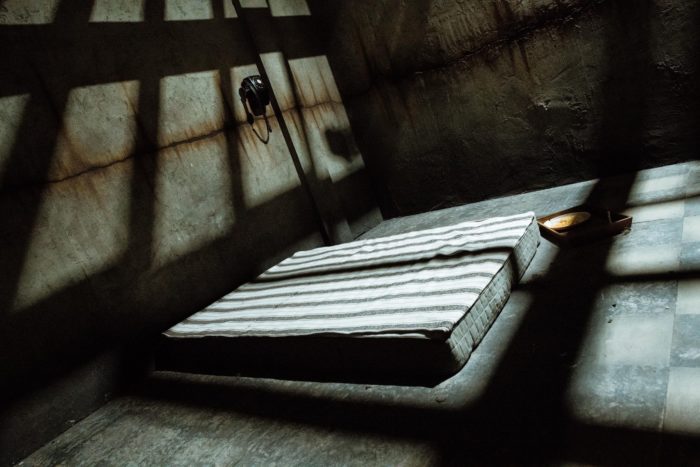 I would bet good money ("Len Testa money" as they say in the industry) that Universal hired somebody pretty high up from EPCOT's food and beverage team because the parks have taken a monumental leap forward in outdoor kitchen designs and food offerings over the last couple of years. I now refer to HHN as "the working man's Food & Wine Festival" because it now rivals the quality and creativity that we have seen over the years at EPCOT. In fact, I would say it has surpassed it.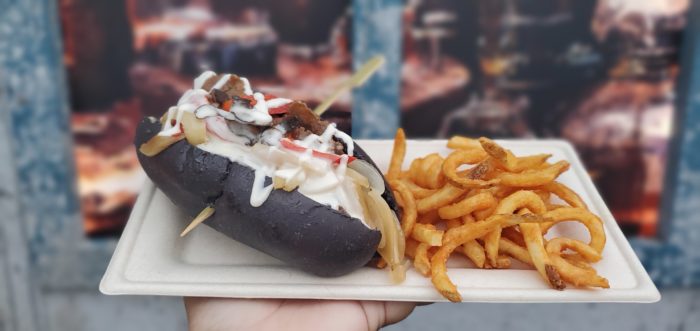 We like crazy burgers. I think you know we like crazy burgers. So when we say the Good Guy Burger from HHN is one of the craziest burgers we have ever seen, you can take that to the bank.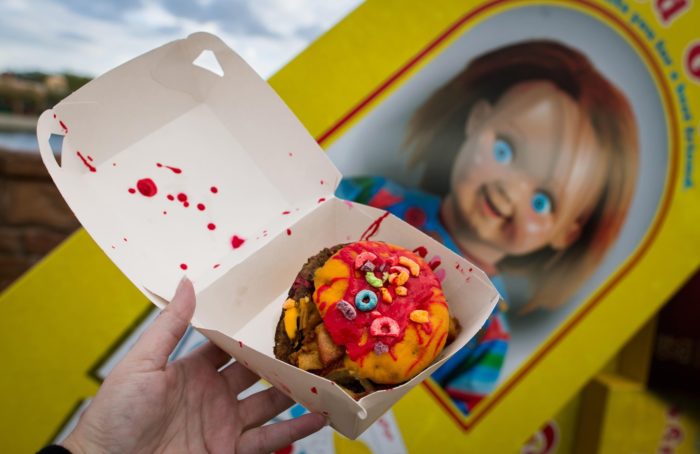 The following product is where two of my greatest loves are combined. Unique souvenirs and next level bonkers food items. The "100% Fresh Ground Princess" meat below is actually a Rice Krispie treat. Universal went all out on the packaging and it is straight up E-Ticket.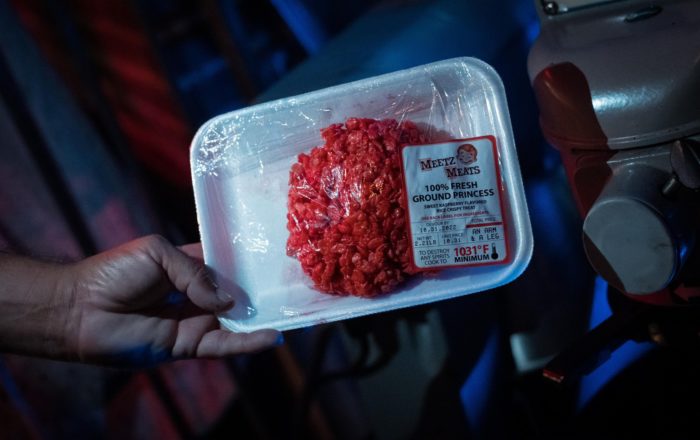 Last year the character of Lil' Boo was a breakout hit at HHN, and this year the cutest little pumpkin you'll ever see is EVERYWHERE. There are Lil' Boo references throughout the park and a whole line of merchandise, including this sipper. With Earl the Squirrel and Lil' Boo, Universal finally has original characters it can merchandise around in a way we generally only see Disney do, like with Figment at EPCOT.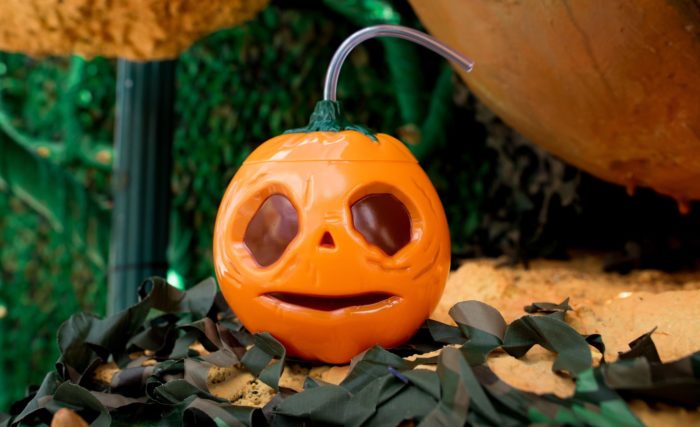 When it comes to popcorn buckets, until recently Disney was the Major League and Universal was Little League, and even that is being charitable. For the most part, Universal wasn't even in the game. For whatever reason, over the last 60 days Universal has been putting out one incredible popcorn bucket after another, rivaling the quality we generally see at the Tokyo Disneyland parks. It's absolutely unbelievable and out of nowhere. Here is a look at one of the new popcorn buckets that made its debut during HHN…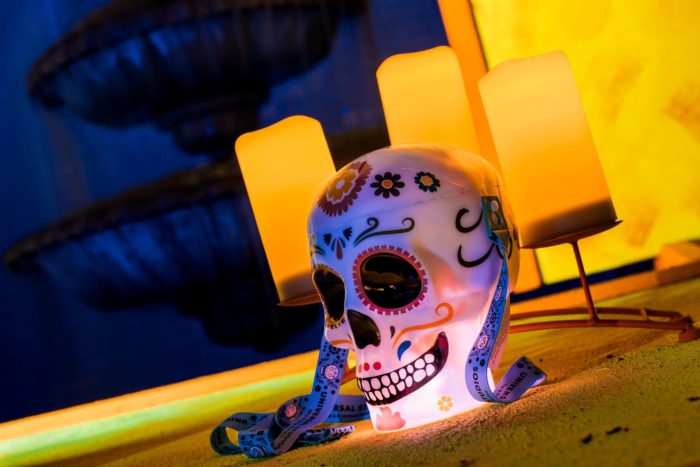 TPEI Score: + 31 The best somehow get even better. We'll see you next week in the SATURDAY SIX for even more on HHN.
*Scariest Thing at HHN?
We just spent a lot of praise on HHN, but not everything is great this year as the company decided to get in bed with a company specializing in NFTs for the event. Here is TouringPlans' resident Millennial, Joe Matt, to explain NFTs:
NFTs (non-fungible tokens) are pieces of data (code, URLs, etc) that live on a public ledger. Without going too much into technology, sociology, and the financial systems that ensnare NTFs (but Dan Olson will if you want a deep, deep dive) in the end it's a pump-and-dump meets pyramid scheme. NFT solely exist to prop up an unregulated speculative digital market (cryptocurrencies) so the initial investors (mostly tech bros and alt-right figures) can cash out. Why else do you think hundreds of millions were spent on crypto ads during the Super Bowl?
Thanks Joe, given that information, imagine everyone's surprise when signage for official HHN NFTs was seen around the park.
As embarrassing as it is for Universal to even be associating with this nonsense, it got worse. The very first signage in the park had a significant spelling error on the very first night it was put out. This went over about as well as you can imagine on social media.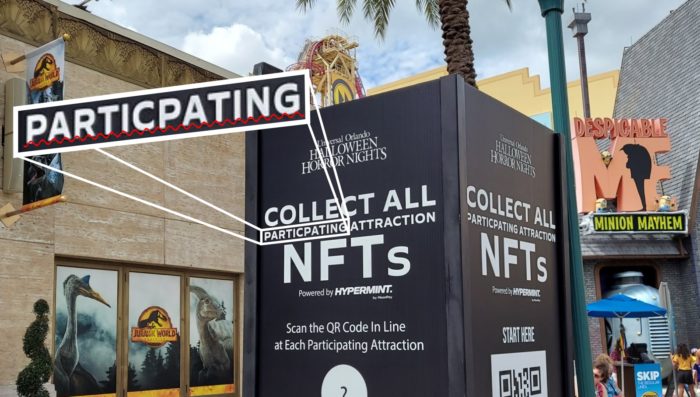 Reaction to the NFT program was overwhelmingly negative, and many cheered when Universal Team Members were seen removing the NFT signage the very same night they were put out. However, that might have been only to pull signage which had spelling mistakes, as later the NFT signage could be seen throughout the park.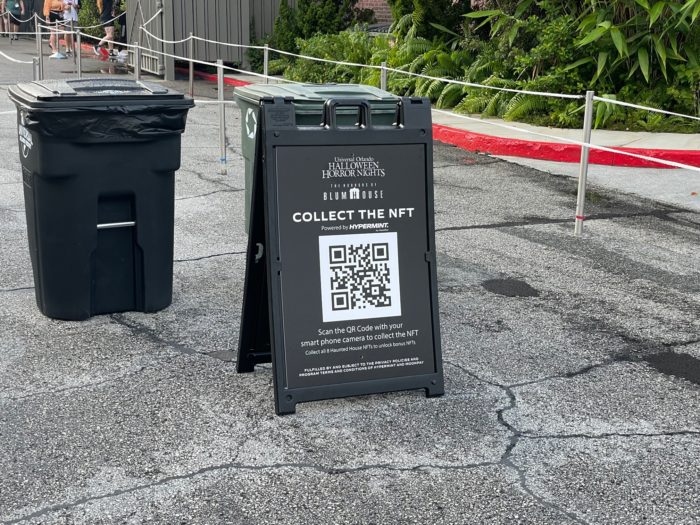 My thoughts on Universal working with NFTs? It can be summed up like this…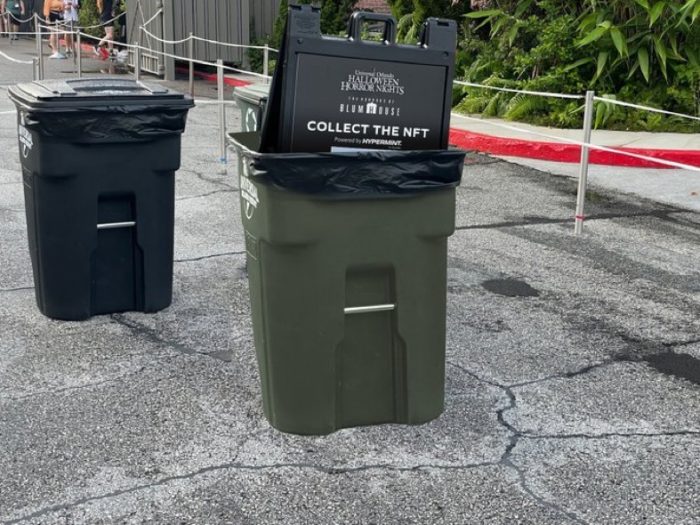 TPEI Score: – 8 First we have Disney working hand in hand with Multi Level Marketing stuff like Scentsy and now we have Universal with NFTs. Gonna need to up my order of Xanax this month. Many NFT projects are built on the outright theft of artwork, but we can assumed Universal has fairly paid the artists whose work is being used for these NFTs. Universal is not selling them, and collecting the NFTs is completely optional. That's all fine, but the goal of this campaign is to get unsuspecting guests to sign up with a "web3" company named Hypermint, and that's where they'll try to get their hooks into them. Any time you see a company that specializes in web3, you should run. Anytime you see someone touting cryptocurrencies, you should run. When you see legitimate companies like Universal Orlando give credibility to these scam operators, you should say something. That's our policy.
*Dead Coconut Club
We can't leave HHN with a bad taste in our mouth, so let's head back to Universal CityWalk and check out the incredible transformation of the Red Coconut Club into the Dead Coconut Club. In case you missed it, we did an entire article dedicated to this awesomeness last week and you can read that by CLICKING HERE.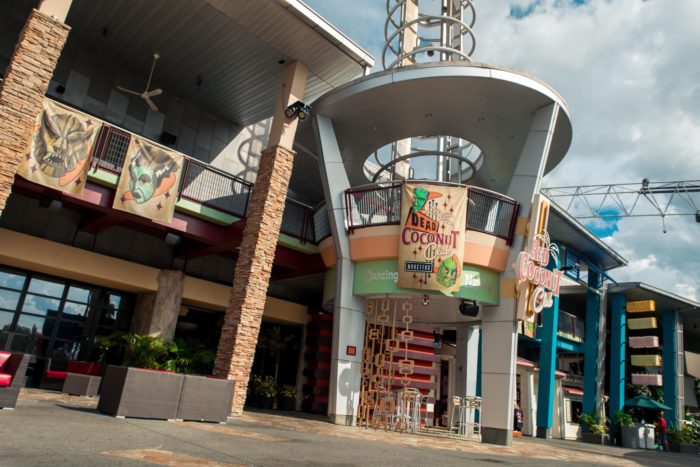 Let's take a quick look at some highlights…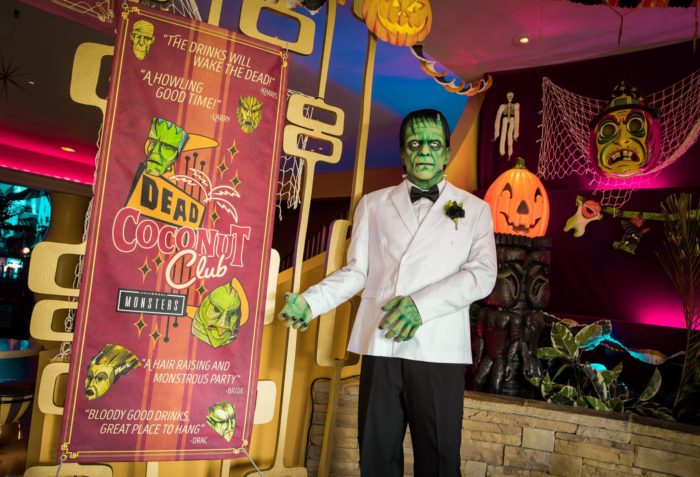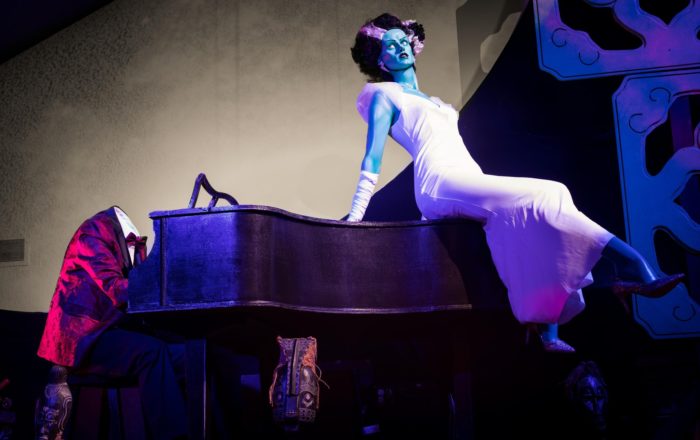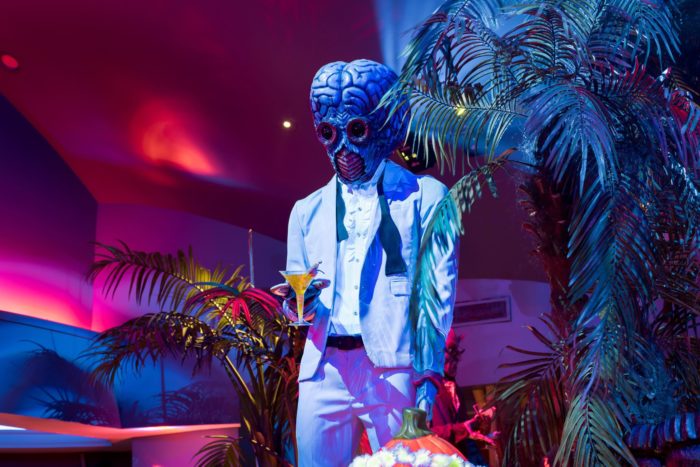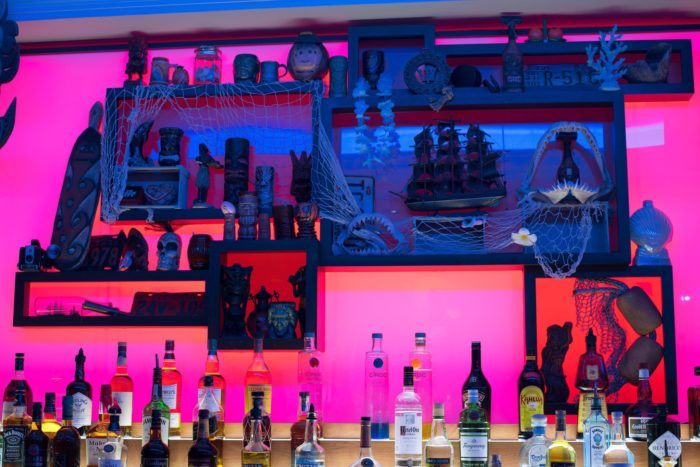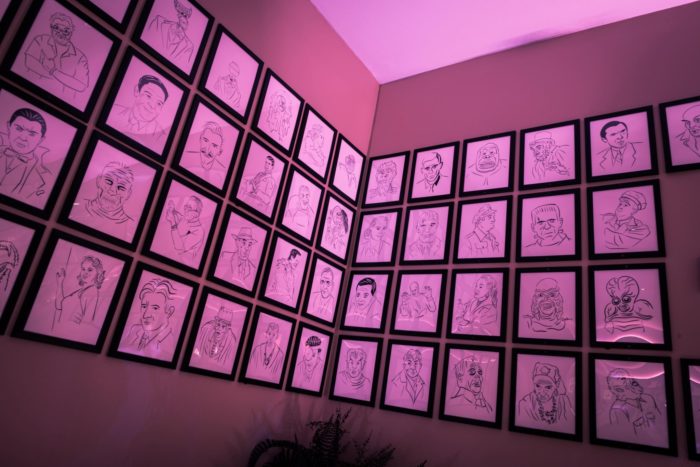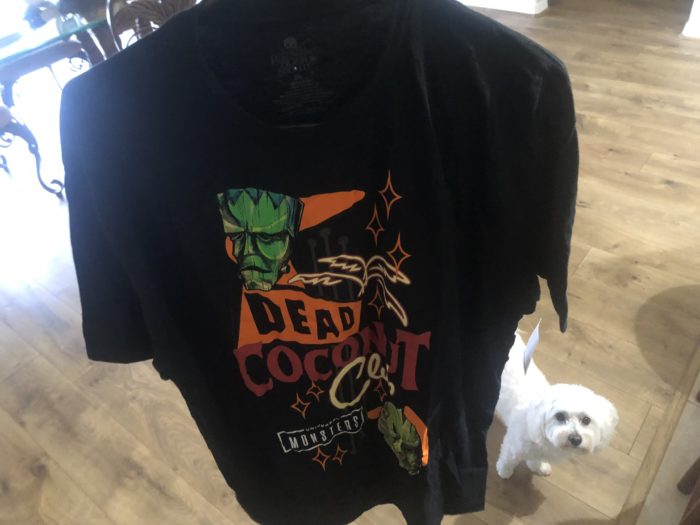 Superstar artist Brian Cooper did this amazing drawing for the Dead Coconut Club.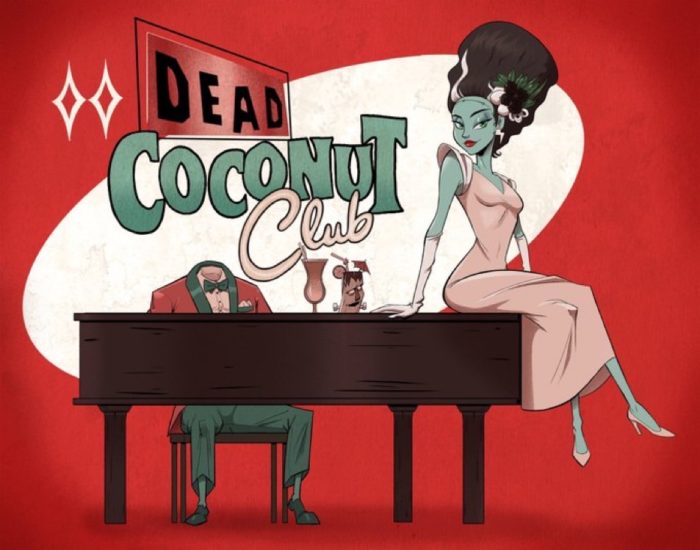 Speaking of fine art, we'll close our HHN related section with this incredible piece drawn by @popcxrnfuneral which features Maltipoo Bacini as the Pumpkin Lord along with Brody the Corgi Crowe.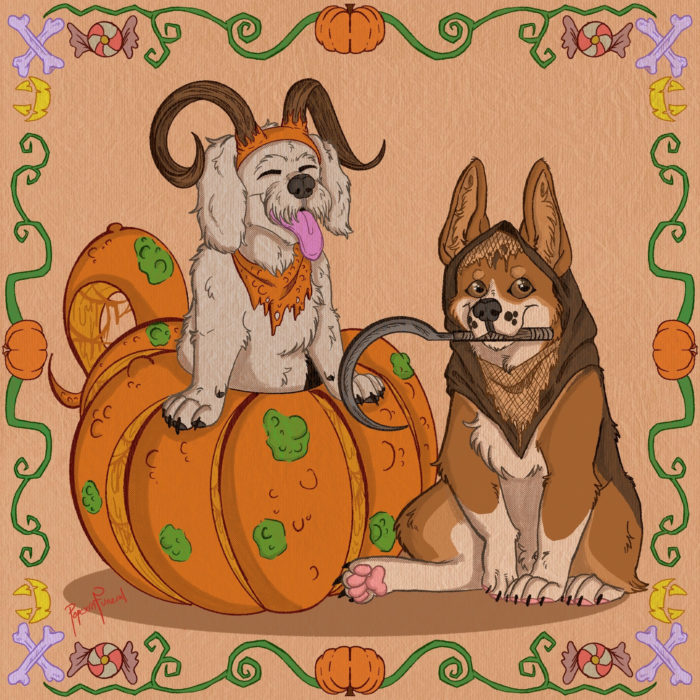 TPEI Score: + 6 With HHN now expanding across property (including the Dead Coconut Club in CityWalk, the Universal Monsters: Gallery of Legends experience at Cabana Bay, and more), I think fans can now breathe a sign of relief that the event is in good hands. I personally was a little worried when former HHN lead Mike Aiello took a new role in the company and will be focused on developing shows and experiences for the upcoming EPIC Universe park. I can see now that whatever involvement Aiello still has with HHN, along with the team which has taken over his old responsibilities, clearly know what they are doing and the future looks brighter than ever.
QUCK HITS
* Minnie is WHAT?!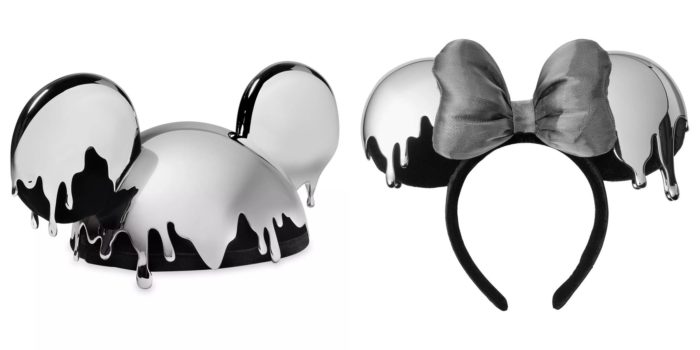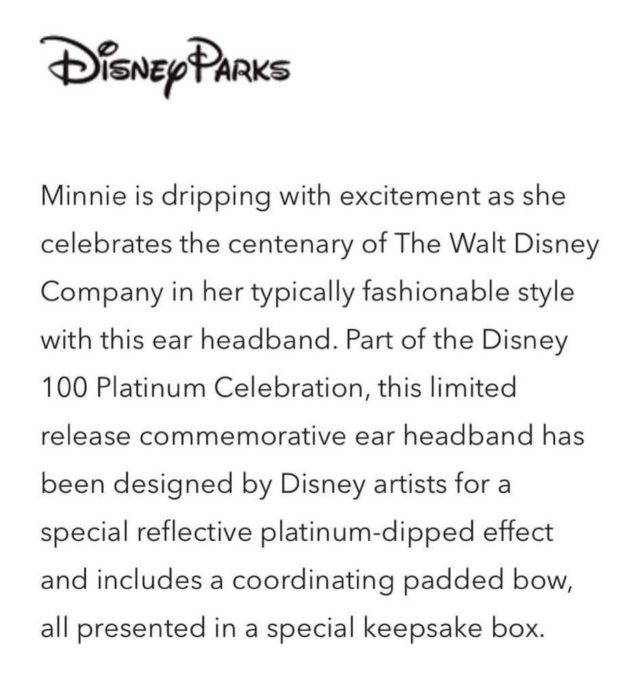 *Mowgli wore WHAT?!
An adult playing Mowgli is straight up weird. What's even more bizarre is to put a non recognizable jacket on him. This is the "cold weather" gear, and I get you need to make the Cast Members as comfortable as possible, but this is just BANANAS.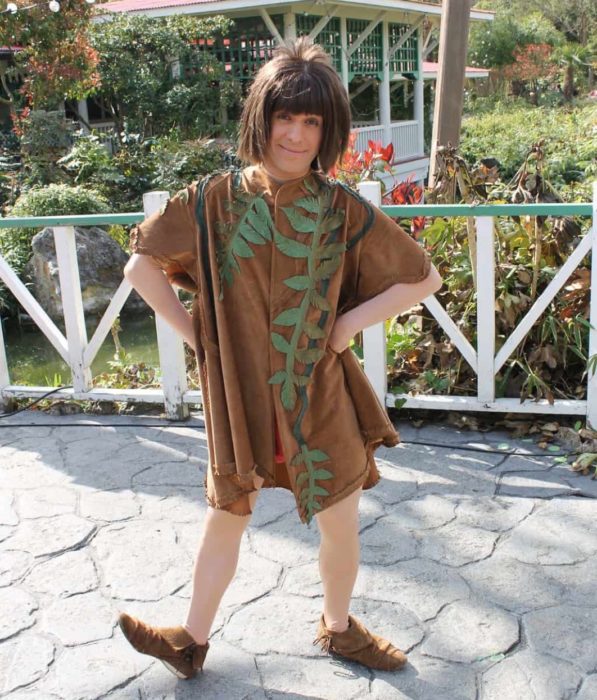 *Meanwhile, at Disney's Contemporary Resort…
Can you imagine opening your door at one of Disney's flagship resorts, opening your hotel room door and seeing this…

You may remember that the Contemporary incorporated an Incredibles theme in late 2021. This was a retheme that literally no one asked for.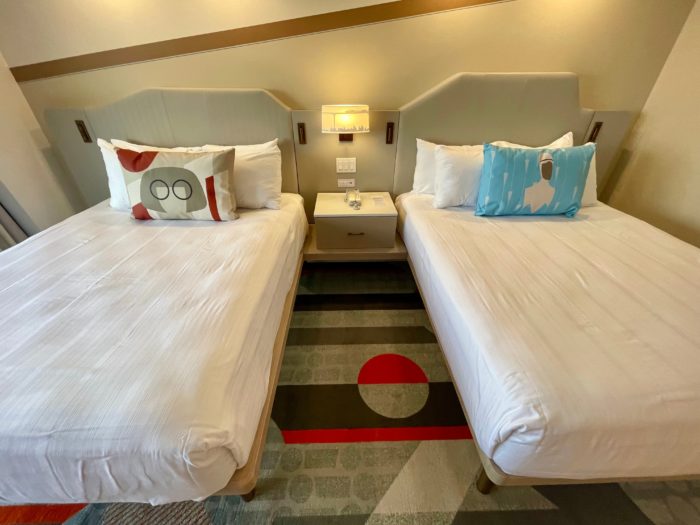 Don't get me wrong, I absolutely LOVE the Incredibles movies. The first one is in my Pixar top five. I love everything about the Incredibles Universe and if Disney put out a monthly Incredibles comic book I'd be reading it. If Disney wanted to expand Art of Animation to take over Pop Century and create ultra themed rooms for different animated movies, I'd be more than happy for an Incredibles room. At Disney's Contemporary though? For me, that's not what I want.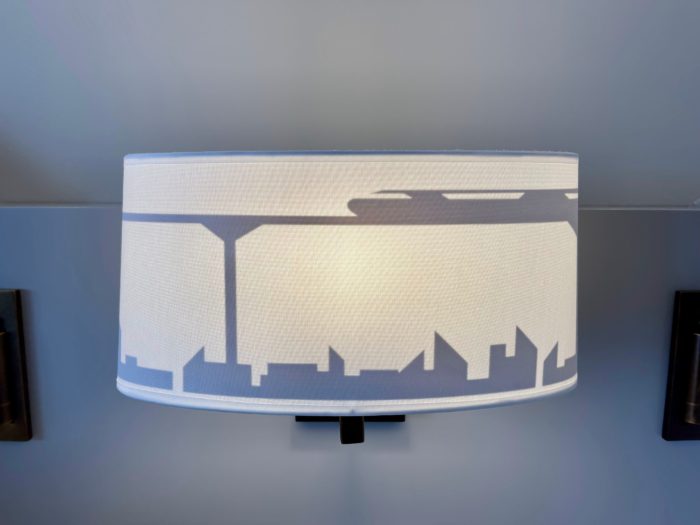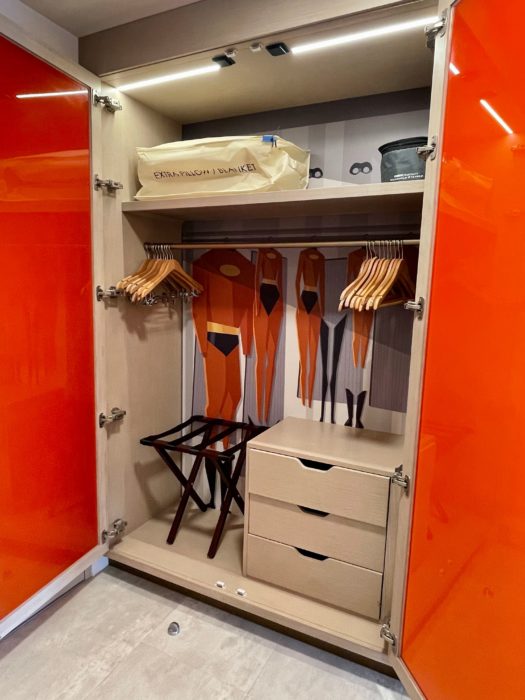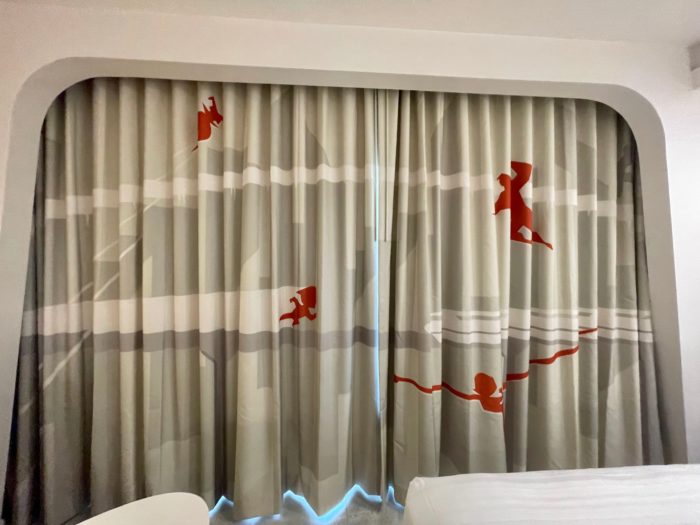 *EPCOT has a touch of the weather…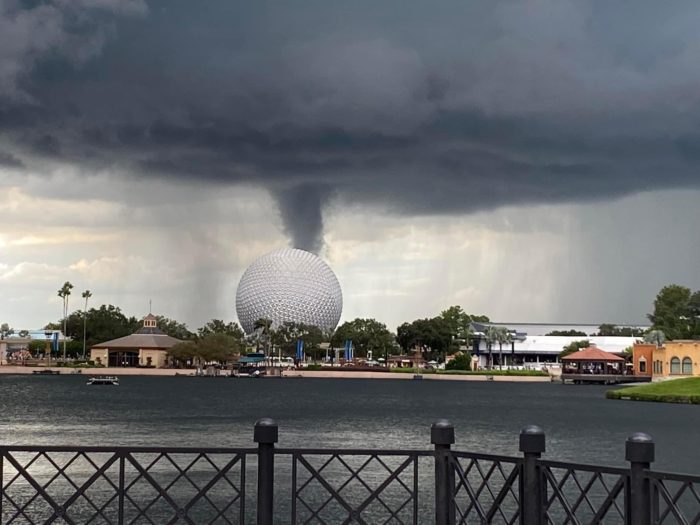 The funnel cloud in the vicinity of EPCOT did make us think about the long storied history of tornados inside the themed parks. We've got Mickey and Minnie's Runaway Railway sequence…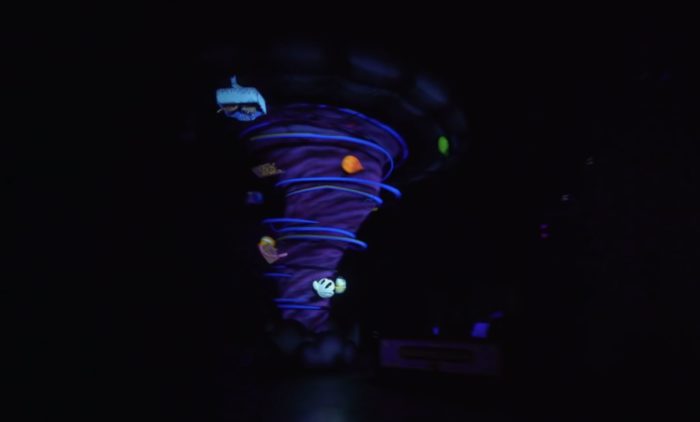 …and we must never forget the legacy of Twister…RIDE IT OUT!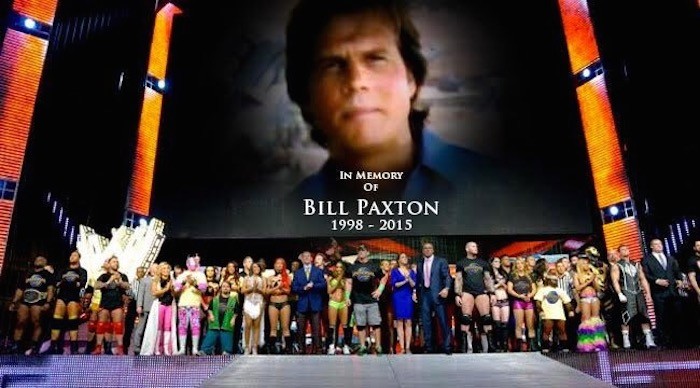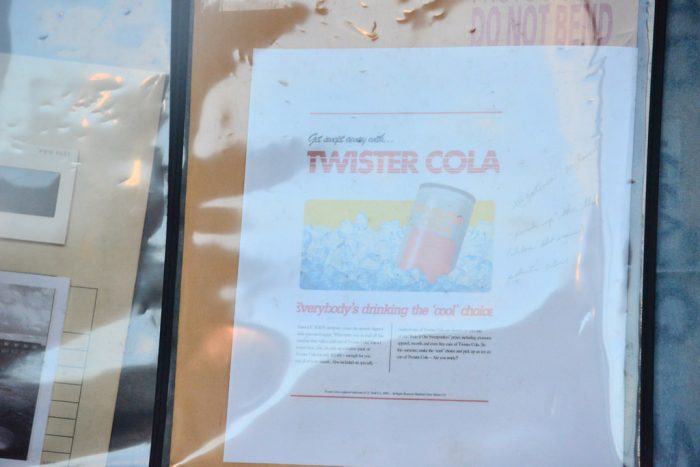 *Dufftoberfest is back at Universal!
One of the best parts of the theme park year is when Dufftoberfest makes its way back into Springfield USA.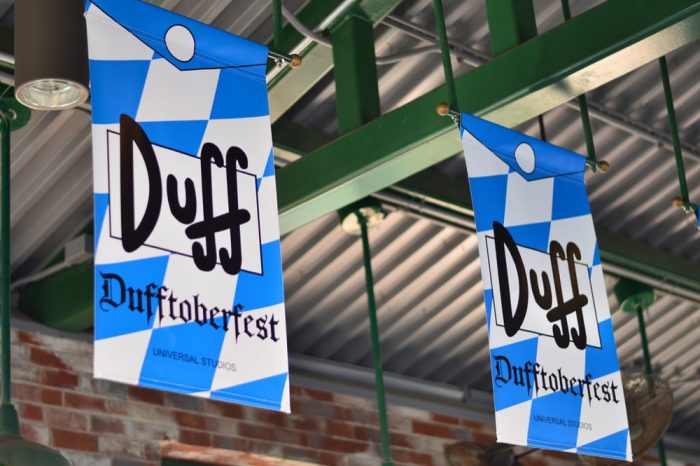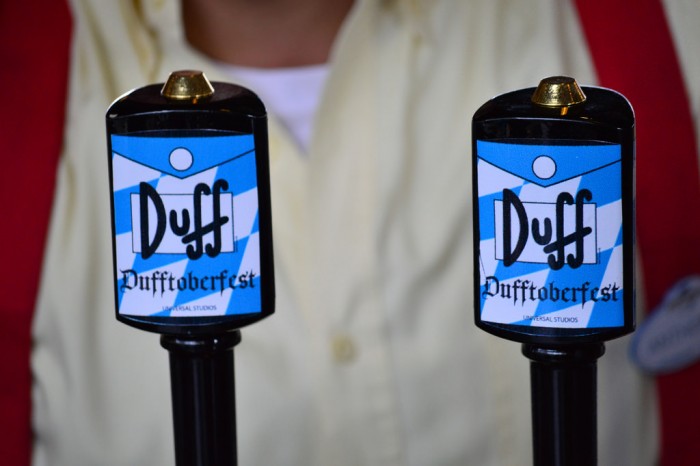 This year the exclusive brew brought along a new friend, a Dufftoberfest Pretzel Cheese Bowl!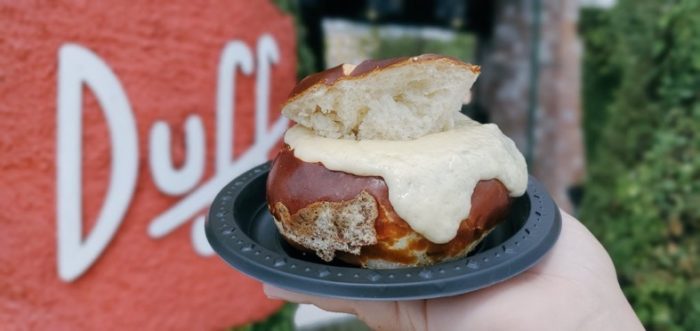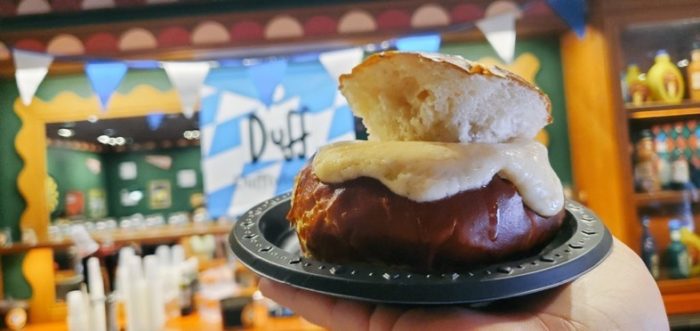 *Hulk Meet and Greet debuts at DCA
The #BeFairToFlorida movement took some shots to the chin this past month as those spoiled Californians got two more characters. First up is the Hulk over in Avengers Campus in DCA.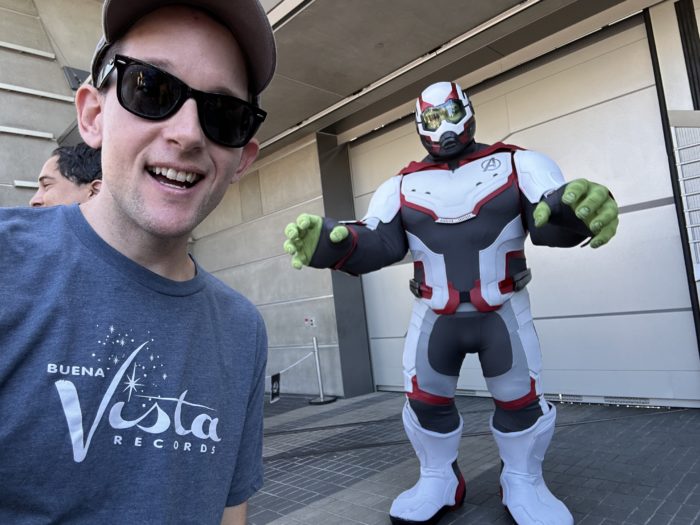 The second is an AMAZING Ernesto (from Coco) that can be seen during Oogie Boogie Nights.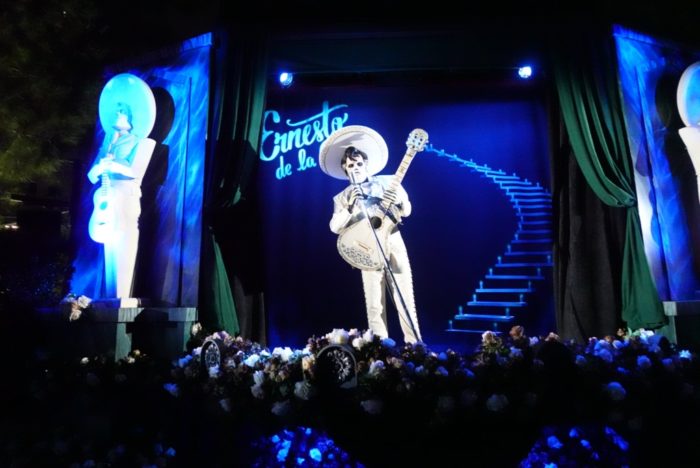 *This would never happen at the Orange Garage…
Just sayin'.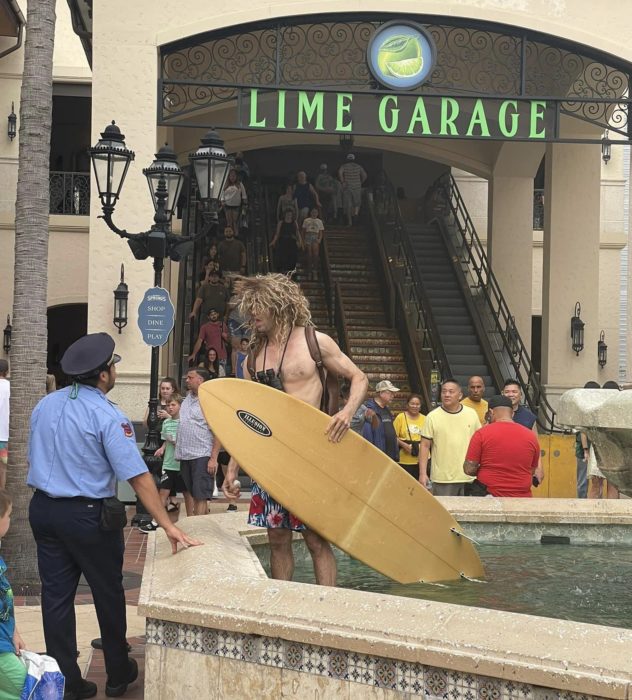 *This was also my review of Soarin' Around the World…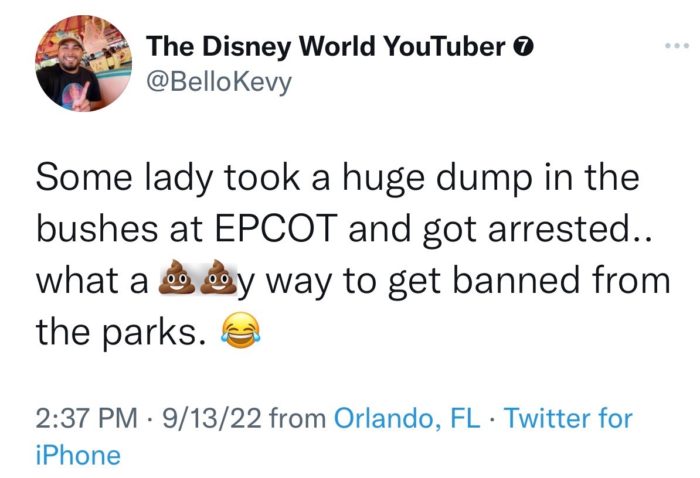 *10 Years of @bioreconstruct
Regular readers of this fine blog series know we started off the month with a special tribute to one of the true national treasures of the theme park community: @bioreconstruct.
You can read our celebration of the man, the myth, the legend that is Bio by CLICKING HERE.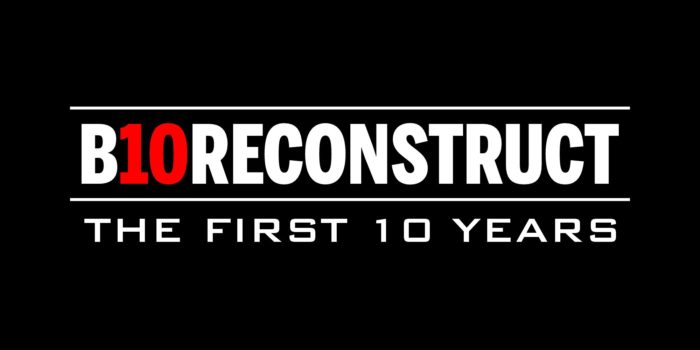 Even just this very month Bio has been working on the ground and in the air delivering the shots we all want. He was at Universal Studios Florida seemingly every single day in Florida tracking the installation of a banner onto one of our guilty pleasures, Hollywood Rip Ride Rockit. Now, why Universal would tempt fate by reinstalling this banner during the middle of Hurricane season in Florida is anyone's guess, but Bio was there to photograph it every step of the way.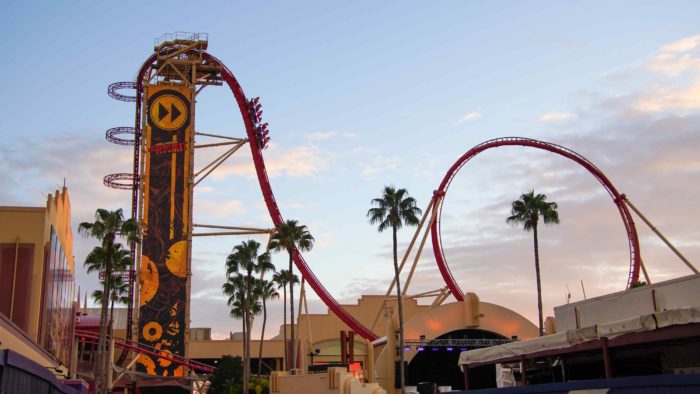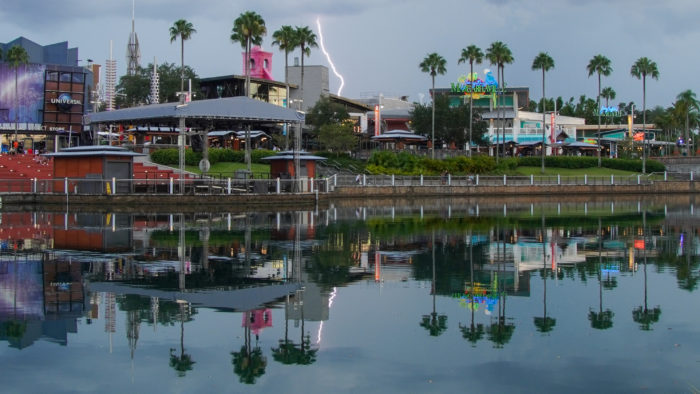 This shot below features an aerial photo Bio took early this month during HHN that shows why we love him so much.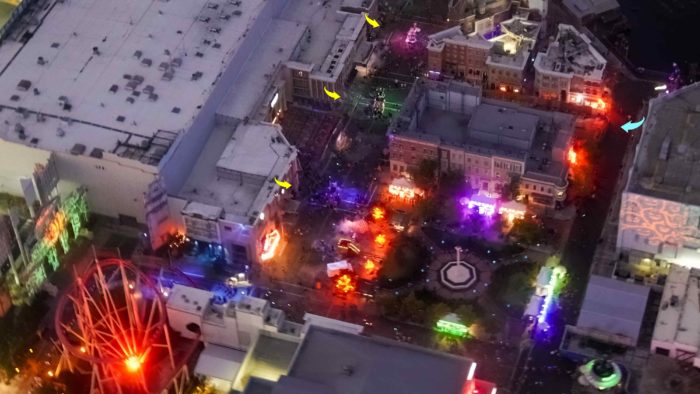 Who else in the world is going to keep us updated with EVERY SINGLE MOLD-A-MATIC  figure available at Universal Orlando? Not only that, HE TRACKS THE COLOR CHANGES!!!! Do you think I would kid about a thing like that?!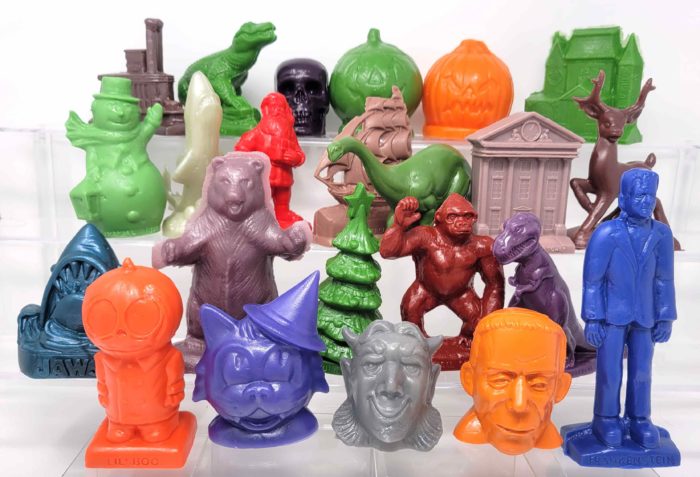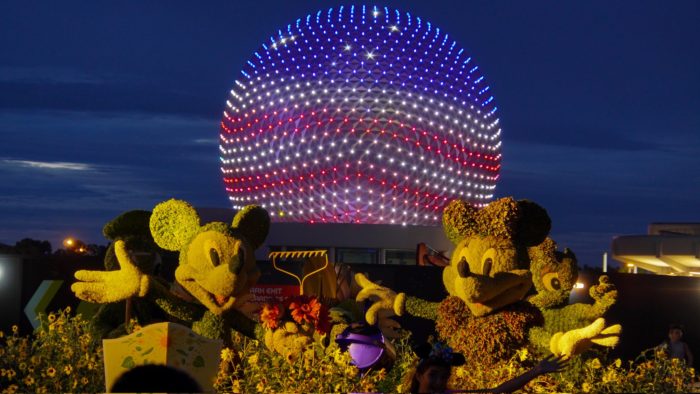 Obviously being able to see Bio get the construction of an entire theme from Day One is great with his aerials of EPIC Universe…

…but it's when other people like the Permit Princess Alicia Stella or the Master Cartographer Tommy Hawkins get to use Bio's pics in conjunction with what they know to give us an even better idea what's coming. It's like when chocolate met peanut butter, pepperoni met pizza, or Bob Chapek met unnecessary up-charges.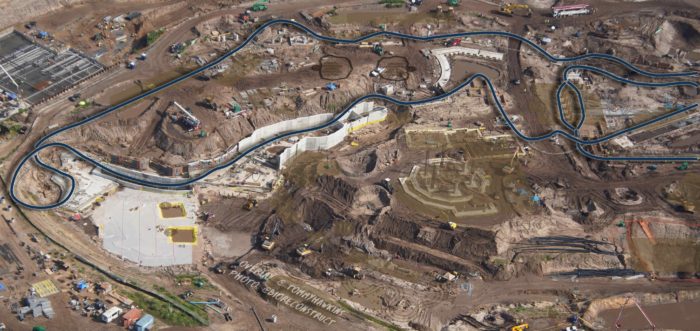 So we raise a glass and salute Bio for the last 10 amazing years, and here's to the next 10 (and consider Bio is a master of time and space, he's already seen how that decade plays out so maybe he could do us a solid here and let us know how it went).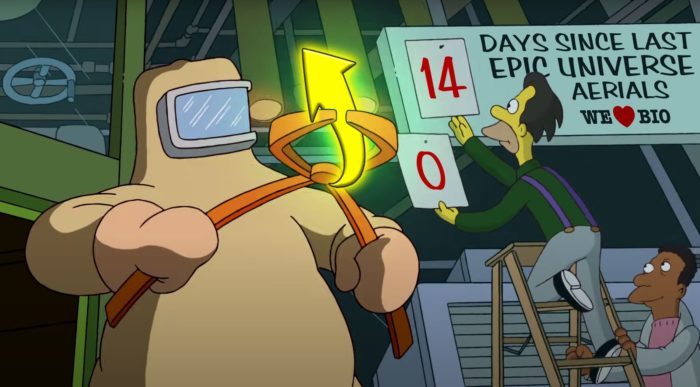 Last month's Theme Park Enjoyment Index: 35
This month's net change: + 15
Current enjoyment level: 50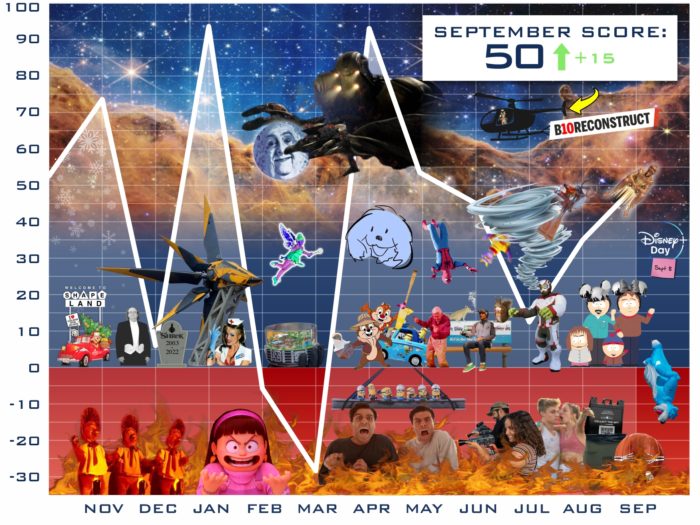 Writer Derek Burgan, when not cleaning Len Testa's pool, can be found reading comic books, watching professional wrestling, and taking his dog Bacini to Universal and Disney. organizing his various Tsum Tsums in alphabetical order. He will not, we repeat not, be found at a Disney Outlet Store. An official DisTwitter Influencer, you can interact with him @derekburgan
Digital Artist Scott Walker hails from Scotland and is the fifth most famous person from this country following Alexander Graham Bell, Ewan McGregor, Gerard Butler, and Groundskeeper Willie.
*Keep in mind Mickey Mouse goes into the Public Domain in 2024…
Oh, you thought the live action Pinocchio remake on Disney+ was going to be the craziest movie of the month? NAY NAY. A trailer was released for an upcoming movie called Winnie the Pooh: Blood and Honey. The story? Pooh and Piglet go on a murderous rampage after being abandoned by Christopher Robin. Now you know why Disney is fighting so hard to keep copyright on their characters..