Most Patriotic Activities at Disney World
Nothing says America like baseball, hot dogs, apple pie, and… Walt Disney World? It's true! Whether you planning a visit to Disney on July 4, or any other day of the year, there are plenty of ways to celebrate the USA throughout the parks.
The most patriotic activities are centered in three key areas: Main Street USA and Liberty Square in Magic Kingdom, and the American Adventure Pavilion in EPCOT. Let's take a look!
Please Note: Not all activities/restaurants are currently operating due to COVID-19 restrictions and refurbishments.
Main Street USA
Flag Retreat
Celebrate the stars and stripes with this awe-inspiring ceremony. Typically taking place at 5:00 p.m. every day in the town square at the end of Main Street, the flag retreat also features a Disney band or visiting marching band performing some patriotic tunes sure to please.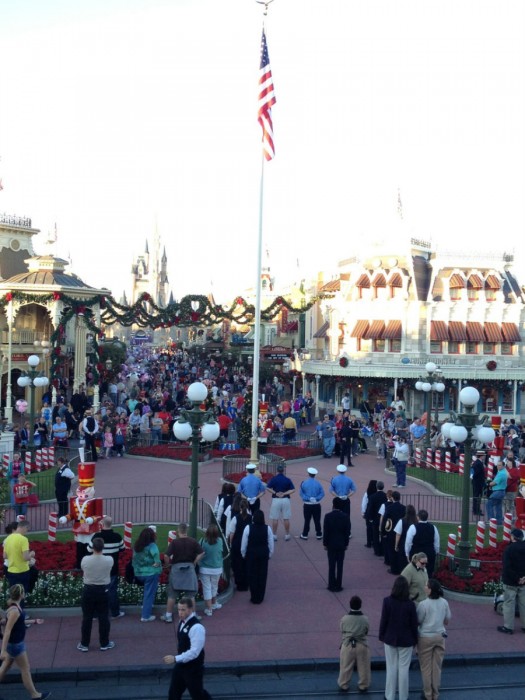 Shopping
Inspired by turn-of-the-century small town America, take some time to stroll through Main Street and appreciate the architecture and attention to detail. As consumerism is another basic tenant of the American lifestyle, it wouldn't hurt to do a little shopping as well…
Casey's Corner
What's more American than baseball and hot dogs? You can get a hearty dose of both at this counter service restaurant that features old-school baseball décor and classic ballpark fare like hot dogs, chicken nuggets, corn dogs, and french fries. It's a home run!
Liberty Square
Hall of Presidents
I'm not going to lie, this one has gotten a little too political for my tastes, but its original intent was to be an inspirational show to bring people together, learn a little about our nation's history, and spotlight each American president in audio-animatronic form. If you want to skip the show, you could always just check out the historical displays in the lobby and enjoy the A/C.
Liberty Square Riverboat
Hop aboard this authentic steam-powered paddlewheel boat for a calm cruise around the scenic Rivers of America, and you will feel as though you've stepped back in time. It's a great way to take a break and just enjoy the all-American views of Liberty Square and Frontierland.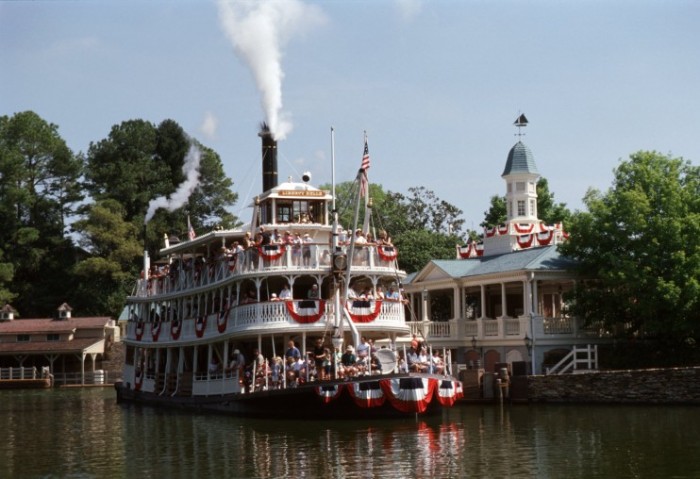 Thanksgiving Dinner–Any Day!
If you don't want to wait until November to celebrate Thanksgiving, look no further than Liberty Tree Tavern, home of the all-you-can-eat Patriot's Platter, which includes turkey, pot roast, mashed potatoes, stuffing, and more. And remember, it's not Thanksgiving if you don't get seconds (or thirds)!
American Pavilion
The American Adventure
This attraction is part stage show featuring audio-animatronics, part video presentation, and 100% patriotic (maybe a little bit too patriotic, glossing over many dark times throughout our nation's history). If you want something that is super "rah rah," then this is it.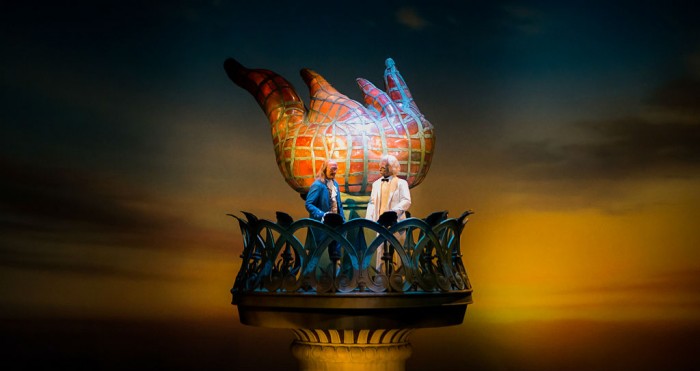 Voices of Liberty
The Voices of Liberty are an outstanding a cappella group that perform both American and Disney standards, in period costume, throughout the day at the American Pavilion. Make sure you catch a show; they are sure to have you singing along!
BBQ
Delicious barbecue is a staple of American cuisine, and you will find many mouth-watering options at Regal Eagle Smokehouse, plus a good selection of craft beers. For other good BBQ options throughout Disney, try Flame Tree Barbecue at Animal Kingdom or The Polite Pig at Disney Springs.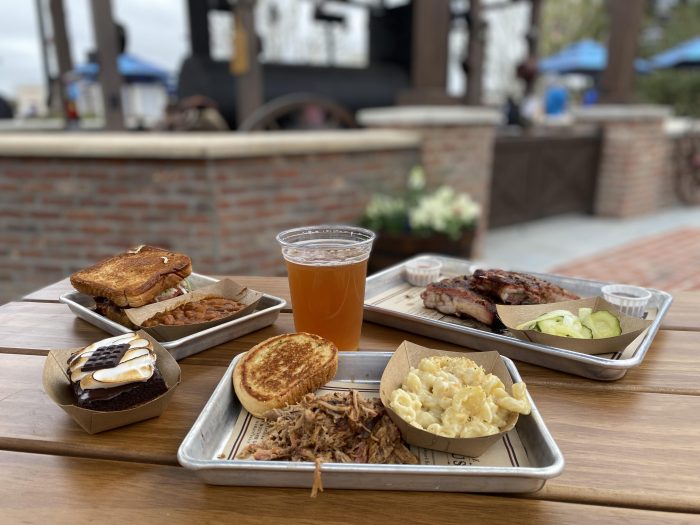 Fireworks
Nothing says 4th of July to me like fireworks. And lucky for us, firework shows will be returning to both Magic Kingdom and Epcot starting July 1, just in time to celebrate Independence Day. These impressive displays will definitely leave you feeling patriotic, and may even bring a tear to your eye.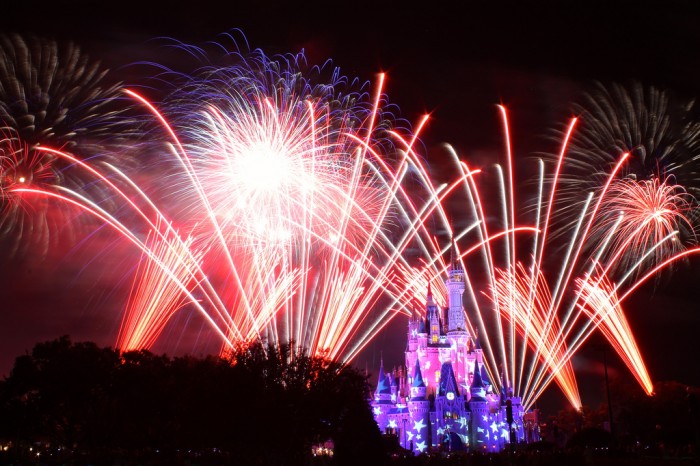 If you are looking for fun ways to celebrate America this July 4, Walt Disney World's got you covered. Break out your red, white, and blue, and enjoy all the patriotic activities Disney has to offer on Independence Day, and all year long.
What are your favorite ways to celebrate America at Walt Disney World? Let us know in the comments.