Most Quotable Disney World Attractions: Animal Kingdom and Hollywood Studios
The Disney difference. There are a number of things the Disney Parks do that sets them apart. Theming. Detail. Storytelling. But also scripts! While we remember the amusing pirates, soaring over London in a pixie-dusted pirate ship, and the feeling of losing our stomach in an elevator shaft long after we've left the parks, what we hear on these attractions stays with us too.
If you've been to Disney World before, you no doubt have heard and repeated "Please stand clear of the doors. Por favor mantenganse alejado de las puertas" while riding the Monorail. It's just one of the many phrases and spiels heard on Disney property that becomes synonymous with our vacation experience and part of the Disney fan vernacular. So, the question is, just how many attractions have scripts that we fans love to quote? There's actually more than you might think!
So come along with me as I take a look at the Most Quotable Disney World Attractions at Animal Kingdom and Hollywood Studios!
Animal Kingdom
Dinosaur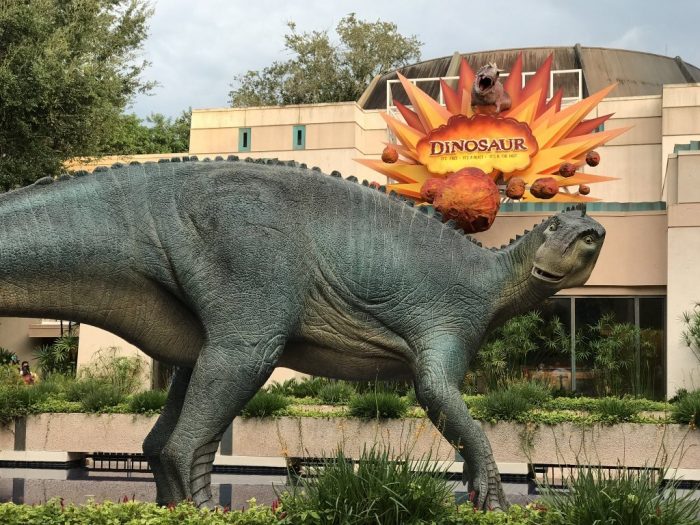 This quirky (and surprisingly scary!) time travel thrill ride often gets mixed reviews, but it's a literal treasure trove of quotable lines courtesy of the equally quirky Dr. Seeker.
"Hello there! Welcome to our little trans-dimensional joyride, folks. I'm Dr. Seeker, your friendly controller, and a heck of a paleontologist if I do say so myself." – Dr. Seeker.
"Definitely not our dino." – Dr. Seeker
"They're not gonna make it! They're not gonna make it!" – Dr. Seeker. Again.
Flight of Passage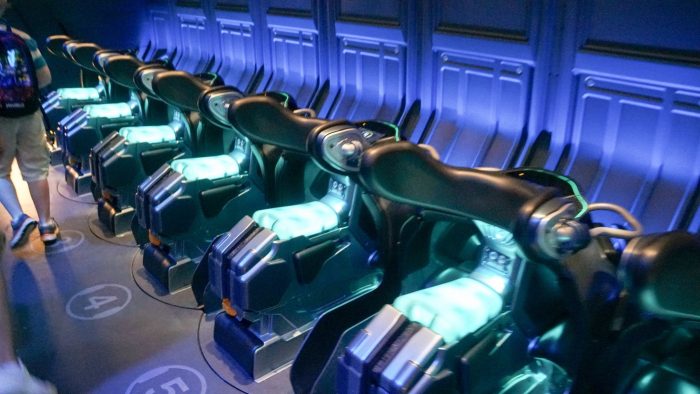 This attraction changed the game when it comes to Disney's Animal Kingdom and is considered by many one of the BEST attractions at Walt Disney World along with Rise of the Resistance. But its two (count 'em two) pre-shows hosted by Dr. Stevens are, um, odd? One of his preshow lines has stuck with Disney fans (and launched a ton of memes) since the ride debuted back in 2017.
"Once we do that, you'll be able to link to that avatar and, uh, fly!" – Dr. Stevens
"Sivako! Rise to the challenge!" – Dr. Ogden (Who looks like Sigourney Weaver who played in Avatar but whose character's name isn't Ogden. It's, uh, confusing.)
Disney's Hollywood Studios
Rock 'n' Roller Coaster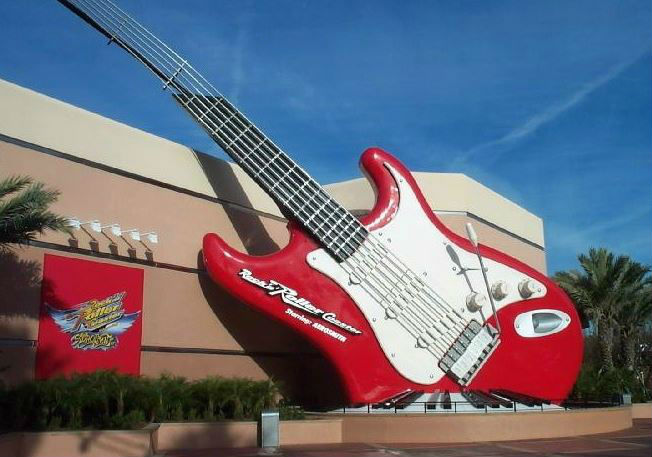 Since the audio we hear aboard this coaster is mainly Aerosmith soundtracks ("Sweet Emotion" is a personal fave!), the quotable element comes from the attraction's preshow. In a simulated recording studio, guests are offered backstage passes and a ride in a super-stretch limo to an Aerosmith concert. This whole sequence is totally quotable, and many fans who know the script love to shout out "How 'bout some backstage passes?" to set up Steven Tyler's next line.
"Wait a minute. I love that idea. How about some backstage passes?" – Steven Tyler
Muppet*Vision 3D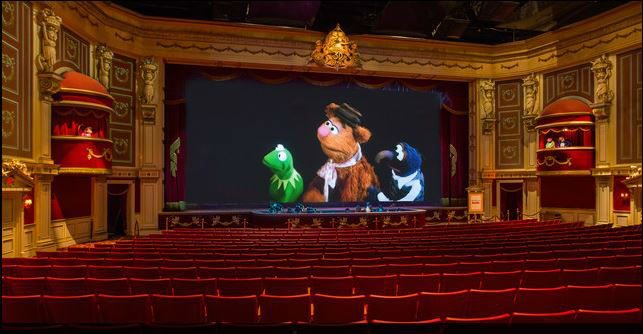 An absolute gem, Muppet*Vision 3D is based on The Muppet Show television series and was the final film directed by Jim Henson. In true Muppet fashion, this hilarious 3D show and its preshow is filled with zippy one-liners and clever quips too good not to quote.
"Will you stop this foolishness?" "What foolishness would you like to see?" – Sam Eagle and Gonzo
"Rat schmat. Besides, they're tourists. What do they know?" – Rizzo the Rat
"It's called 'A Salute to All Nations, but Mostly America'." – Sam Eagle
"It's a glorious three-hour finale." "You've got a minute and a half." –  Sam Eagle and Kermit
Toy Story Mania!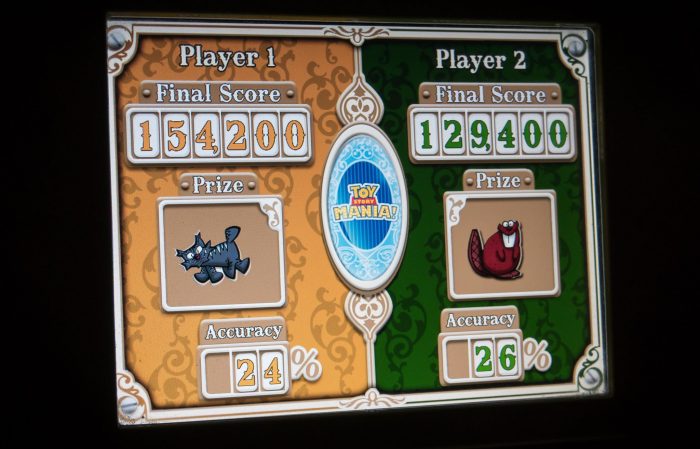 This 4D shooting gallery game allows guests to not just ride but also compete! All five interactive shooting games showcase characters from the Toy Story franchise, and repeat competitors may find themselves echoing instructions from those characters long after they disembarked the ride!
"I am not your mother! Break those plates!" – Sarge
The Twilight Zone Tower of Terror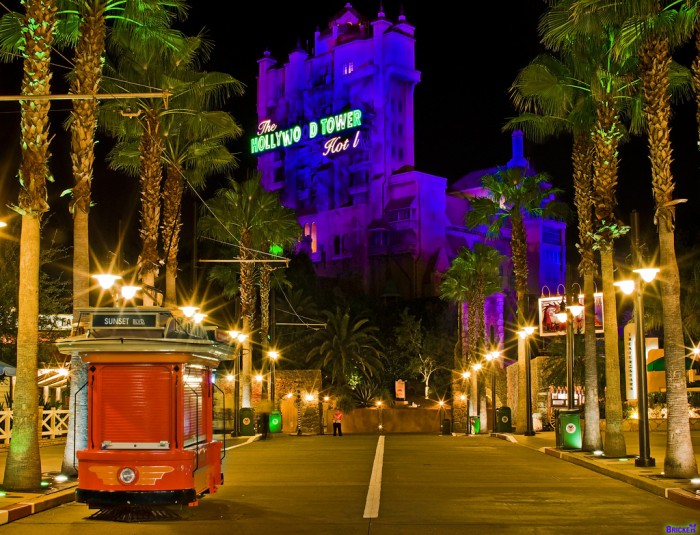 The attraction that took the drop-style ride to levels outside this dimension, the Twilight Zone Tower of Terror allows guests to experience their own episode of The Twilight Zone. The quotable lines from this attraction's script are too many to mention, but here are a few highlights.
"Hollywood, 1939. Amid the glitz and the glitter of a bustling young movie talent at the height of its golden age, the Hollywood Tower Hotel was a star in its own right." – Rod Serling (actor)
"Tonight's story on The Twilight Zone is somewhat unique and calls for a different kind of introduction. This, as you may recognize, is a maintenance service elevator, still in operation, waiting for you. We invite you, if you dare, to step aboard because in tonight's episode you are the star. And this elevator travels directly to . . . The Twilight Zone." – Rod Serling (actor)
"It's raining. It's pouring." – Sally Shine
Quotable Defunct Attractions (R.I.P)
The Great Movie Ride: "Ready when you are, CB!"
Which of these Disney attractions do you love to quote? Let us know in the comments!