New Holiday-Themed Popcorn Bucket at WDW Carts
The buckets for sale at the Magic Kingdom popcorn carts now have a holiday-themed design. The buckets feature images of classic characters: Mickey and Minnie about to smooch, Pluto snoozing before a fire, and Donald and Goofy placing gifts beneath the tree.
The bucket, filled with popcorn, is priced at $12.00. If you hang onto the bucket during your visit, popcorn refills are $2.00. This is compared with a single (non-bucket) bag of popcorn for $5.25. If you're a frequent salty snack eater, the bucket could make financial sense. And it's a fun souvenir.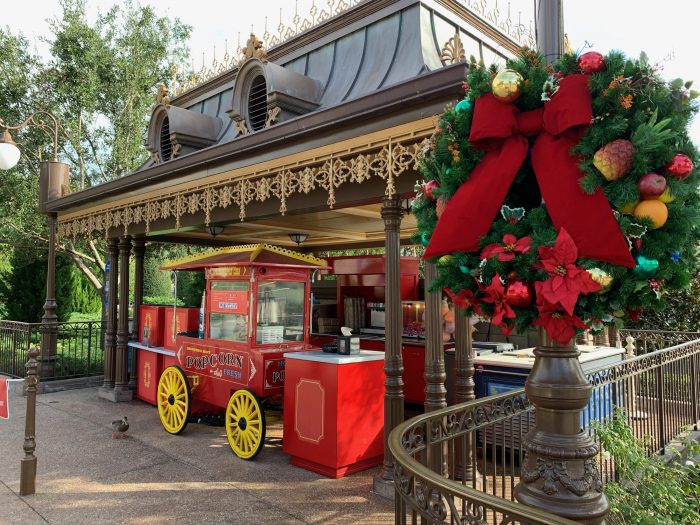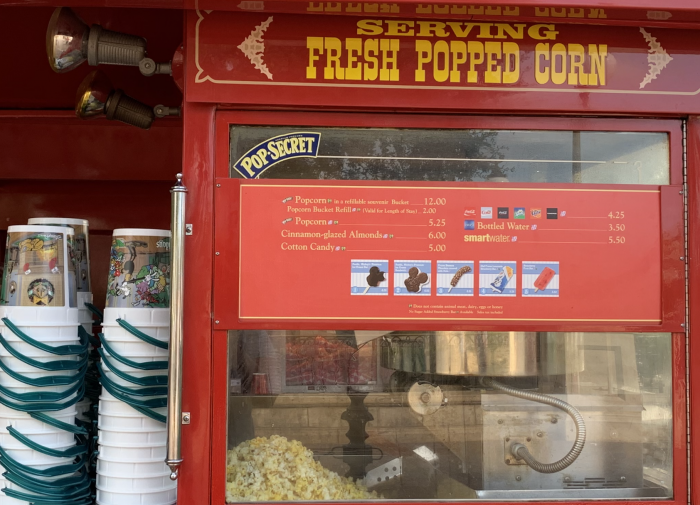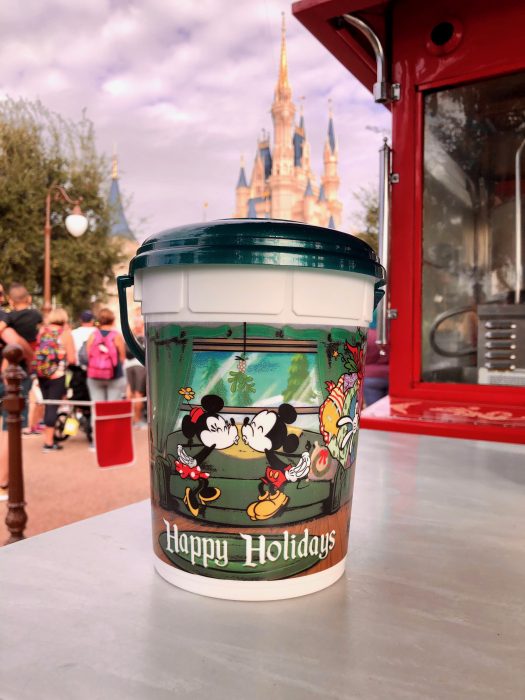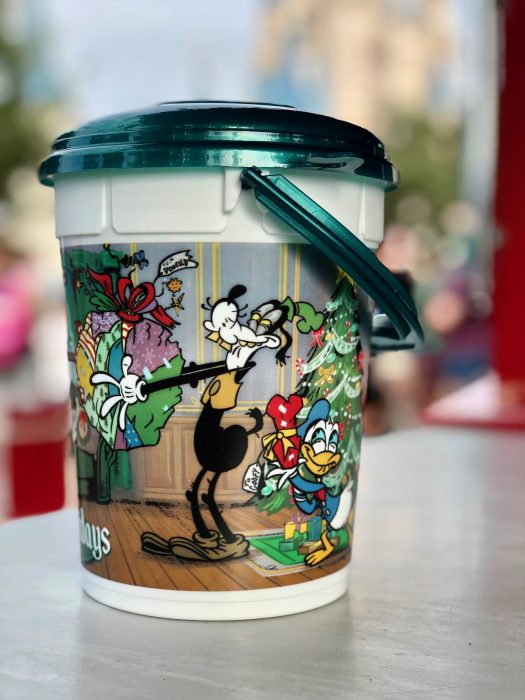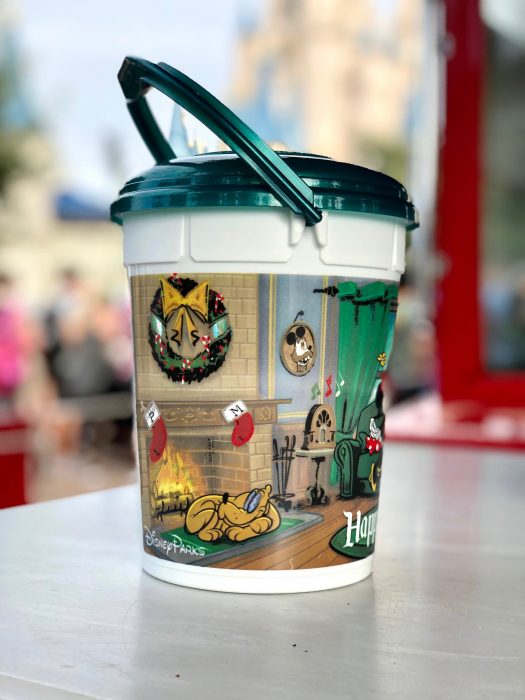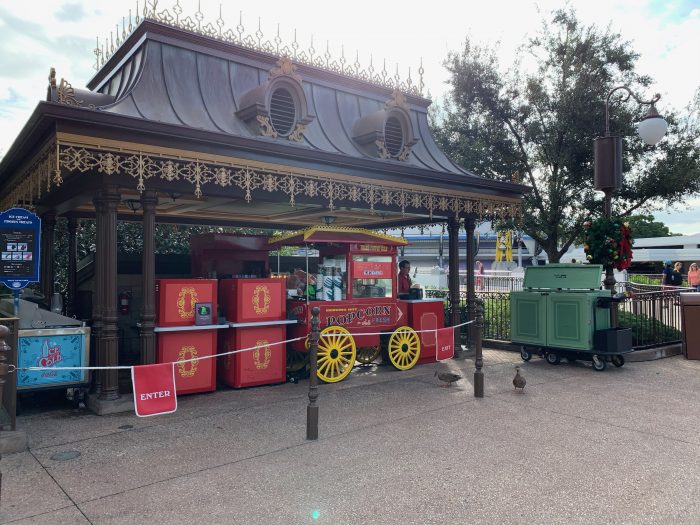 Photos: Christina Harrison