New Minnie Mouse Merchandise Collection Pops With Color
Minnie Mouse is quite the fashion icon, but a lot of her style resembles dresses and other frilly clothing. If you want to channel those charming Minnie Mouse vibes while still being casual and comfortable, you may enjoy this collection of apparel we spotted at Disney's Hollywood Studios.
A white trucker-style cap has the words "Minnie Mouse" embroidered in glittery hot pink on the front with a white base, with the bill and rest of the cap being a pattern with Minnie Mouse in various poses. This hat is labeled as a youth product, but could be pulled off by an adult, should it fit their head. There is also a youth backpack with the same pattern as the hat, and hot pink accents which could also perhaps act as a mini backpack for an adult.
A long-sleeve shirt also has the words "Minnie Mouse" on the front, but in various colors and a white base, and Minnie herself in a blue skirt and hat perched on top, and a castle outline behind her. The arms are a polka dot pattern. Minnie is also the star of her own ceramic travel mug. Slim hot pink and white stripes wrap around the mug, with Minnie posing pretty on the front on top of the word "Minnie" in a soft blue color and a faint outline of Cinderella Castle behind her. It is not dishwasher, nor microwave safe.
Minnie Mouse Youth Hat $24.99
Minnie Mouse Youth Backpack $24.99
Minnie Mouse Long Sleeve Shirt $39.99
Minnie Mouse Travel Mug $19.99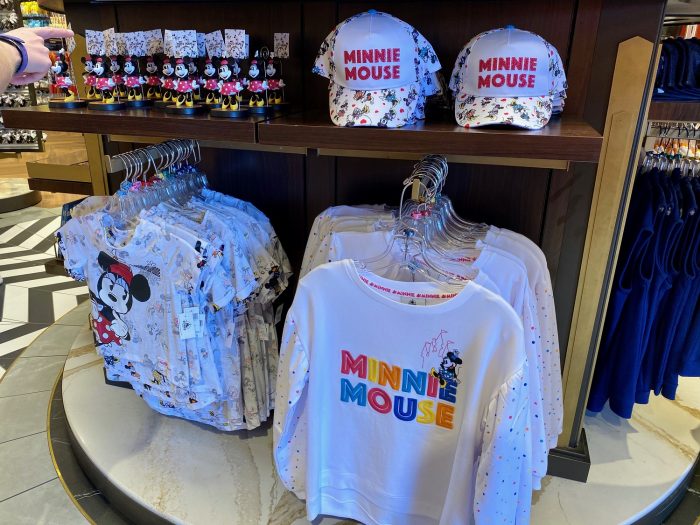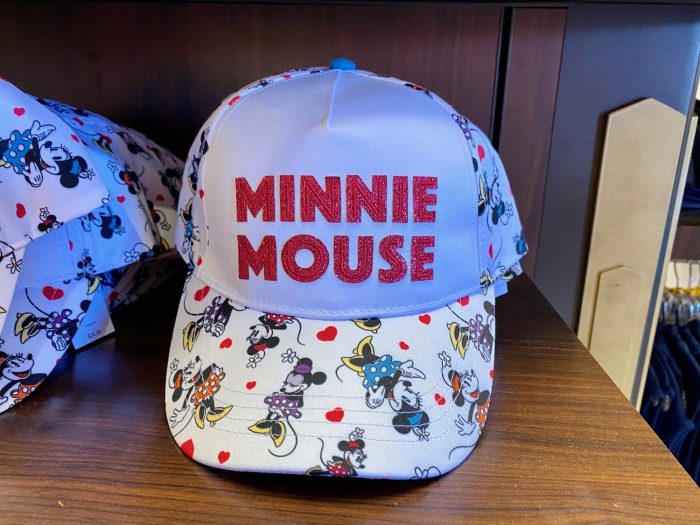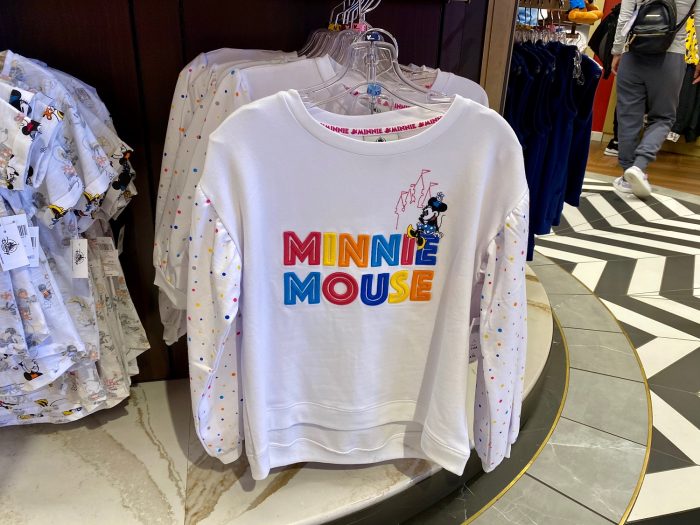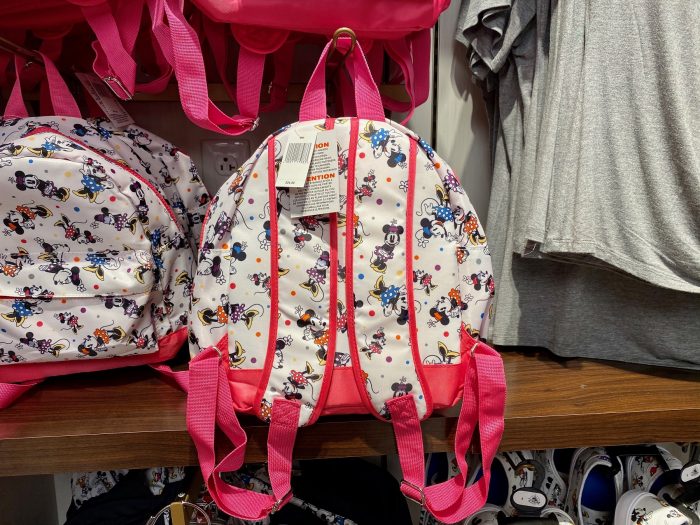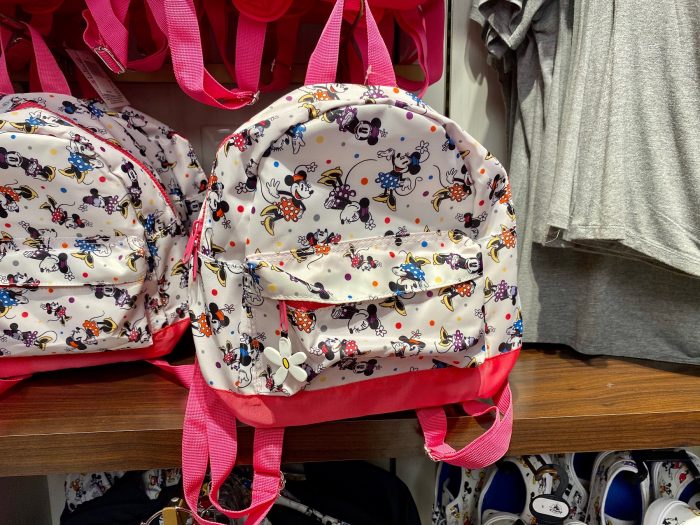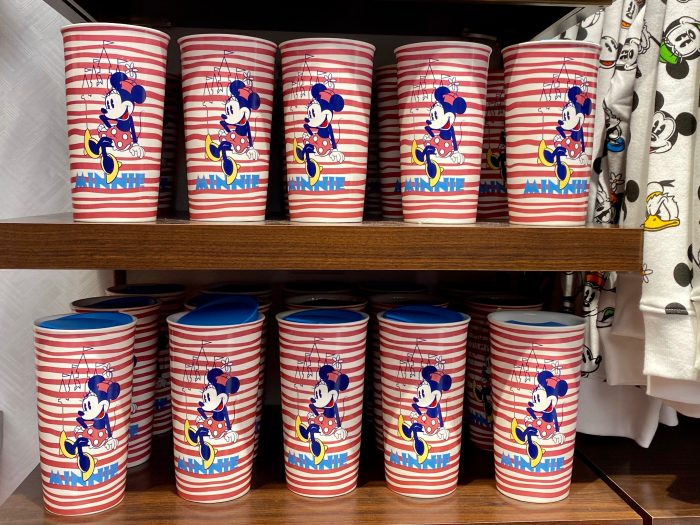 Do you like the style of this mini-Minnie collection?