Starting a Walt Disney World Souvenir Collection
Buying a souvenir at Walt Disney World is like bringing a little piece of your happy place home. But for even more magic, you may consider starting a souvenir collection. A collection is extra fun because it is something you can continue to add to over time, documenting different trips and memories from the most magical place on earth with cute keepsakes.
Before you rush out to begin buying whozits and whatsits galore, here are some tips on how to get started with your very own Disney souvenir collection.
Choose something that is easily collectible.
This means that whatever you choose should:
Be relatively small (so you have room for your collection at home, and so you can easily pack it in your suitcase)
Be relatively inexpensive (so you don't go broke collecting)
Have a wide variety available (so you have options to choose from)
Have new options released often (so you can always get more over the years)
Good collectible items include: Mickey/Minnie ears, pins, Christmas ornaments, mugs, fridge magnets, pressed pennies, small stuffed animals (Wishables, nuiMOs), Funko figurines, t-shirts, socks, baseball hats, keychains, picture frames, shot glasses, and so on.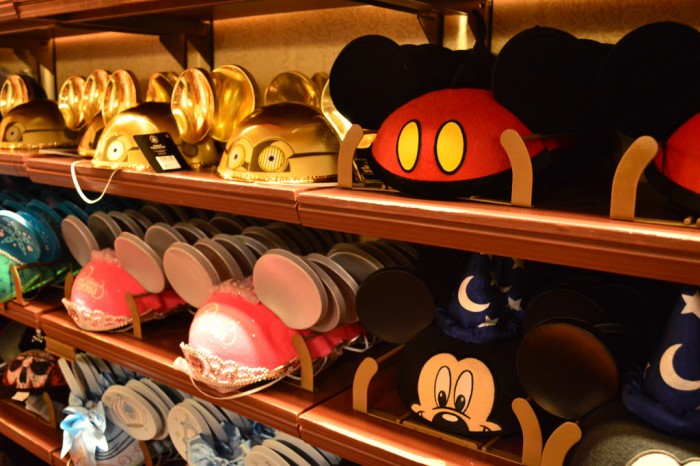 Limit yourself to 1-2 different types of collections.
I collect Christmas ornaments and fridge magnets, not only from each visit to Disney, but from other places I travel as well.
I love having the fridge magnets because they are a daily reminder of my amazing trips. Christmas ornaments are fun for me to collect. I LOVE Christmas and have so much fun unpacking the ornaments every year. I can take time to appreciate each one individually, and pick out the perfect place for them on the tree. (I actually have two Christmas trees – one of which is just for Disney ornaments!)
Sticking to one or two collections is easier said than done. If you try to collect too many things, however, it kind of defeats the purpose of choosing small and inexpensive things, because they will just add up. If you pick a couple things to stick with, it will be easier to grow your collection without outgrowing your wallet and your storage space at home.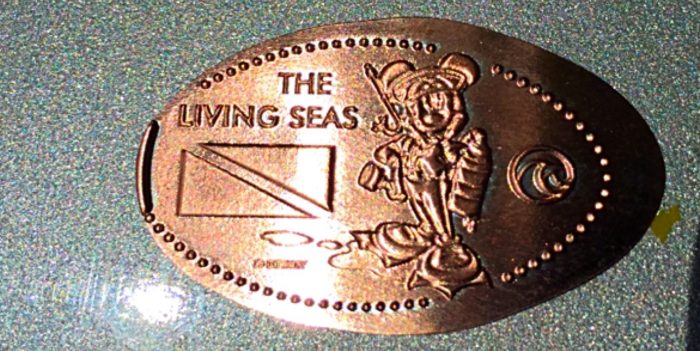 That doesn't mean if you choose to collect pins and mugs that you can never buy a pair of Mickey ears. It just means that you shouldn't buy them every trip. Moderation is key.
Find good options throughout the parks.
Collectible souvenirs such as t-shirts, mugs, magnets, picture frames, stuffed animals, and more can be found many places throughout the parks and Disney Springs. You'll definitely have good luck finding these items at the large "flagship" stores at each location:
Magic Kingdom: The Emporium
EPCOT: Mouse Gear (soon to be Creations Shop)
Animal Kingdom: Island Mercantile, Discovery Trading Company
Hollywood Studios: Mickey's of Hollywood, Celebrity 5 & 10
Disney Springs: World of Disney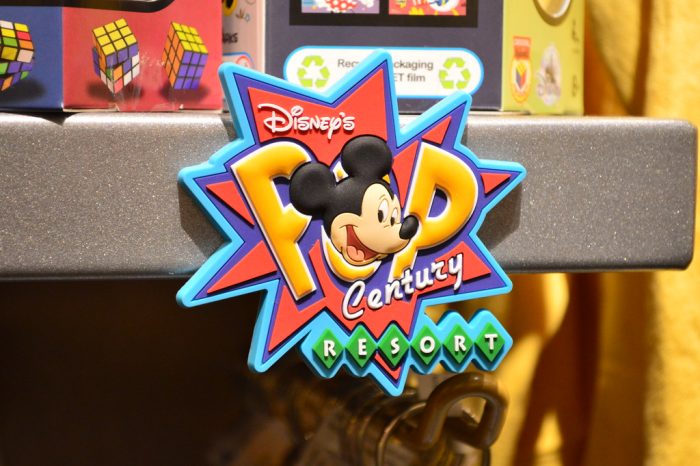 For some items, you may also want to check out more specialty shops. You can look at shops on the My Disney Experience website or app and even filter by location and the type of item you are looking for (i.e., Mickey ears, pins) for a list and map of stores selling those items. For a list/map of coin press machine locations throughout WDW, click here.
Start with a favorite.
My first Disney World magnet and Disney World Christmas ornament were both of Cinderella Castle. It just felt right to me to start my collection with the biggest (and, in my opinion, best) Disney icon.
But maybe you want to start yours with a favorite character, movie, or attraction. Or you may want to start with something specific to that trip (i.e. it was your first visit to Galaxy's Edge, so you get a Star Wars item).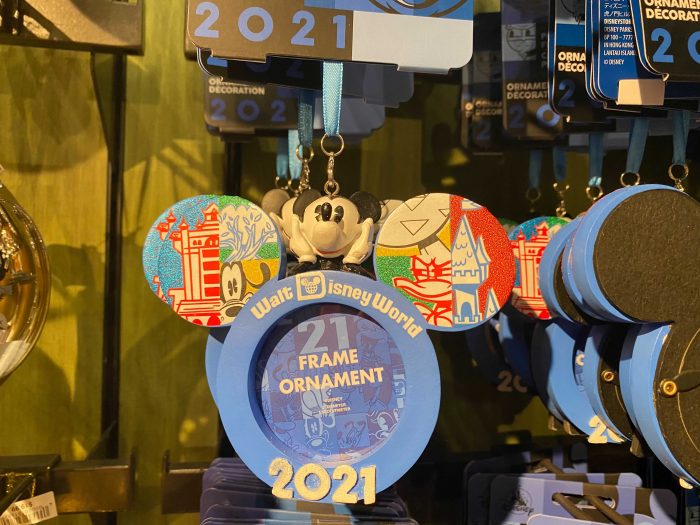 Get creative in displaying your items.
One of the best parts of a Disney World souvenir collection is being able to enjoy it. Looking at your collection regularly will remind you of your fantastic trips and give you those warm fuzzy feelings, so you don't want your items shoved in a box somewhere you will never see.
My two collections, fridge magnets and Christmas ornaments, have pretty obvious ways to be displayed, but what about some other collectibles?
Do you have a shelf or windowsill you can use to display your Funko figurines, mugs, or picture frames? You may consider using a shadow box for your pins or keychains. What about a hat rack for your baseball hats or Mickey/Minnie ears? If you have so many Disney t-shirts you can't possibly wear them all, have some made into an awesome t-shirt quilt!
There are lots of great options out there that don't have to take up a lot of space, so try to think creatively!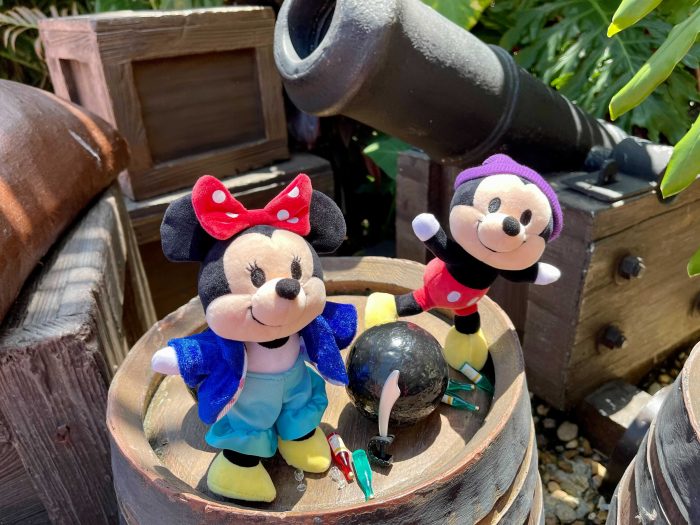 Grow your collection.
If you visit Disney World once a year or less, you'll probably want to add something to your collection each trip. Of course, you can always browse ShopDisney in between trips to see what is new and if there is anything you just have to have before your next visit.
If you visit Disney World many times a year (lucky!) then you may want to limit yourself to only adding to your collection a few times a year, so it doesn't get too big too quickly.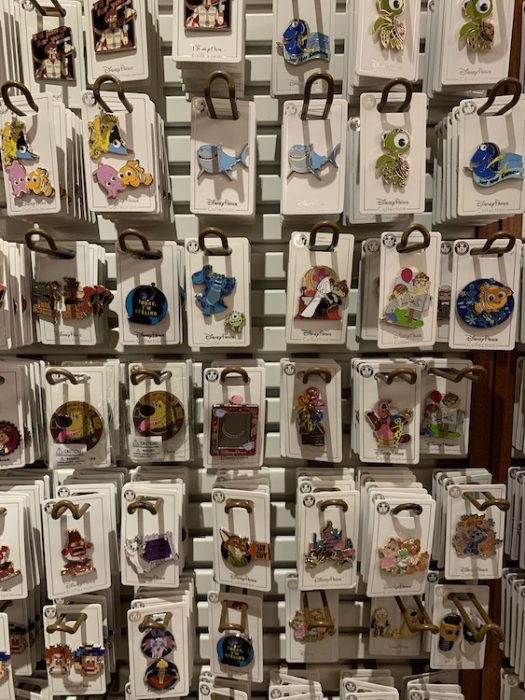 You can also collect free items.
If money is tight, there are several free items you can collect from Disney World as well, like celebration buttons, your Key to the World cards, park maps, and stickers given out by Cast Members. The price is definitely right on these, and they can also make fun scrapbook additions. I especially enjoy looking back at old park maps to see how they have changed over time.
It is easy to go overboard when shopping at Walt Disney World. That's why I find it's nice to have a few small items you know you will get each visit to add to your collection. Follow these tips and soon enough you'll be saying, "Thingamabobs? I've got 20!"
What's your favorite Disney collectible? Let us know in the comments!

First published June 25, 2021. Updated October 9, 2021.