New Rental Strollers at Disney World Are Fun, But Are They Functional?
A typical Walt Disney World guests walks between 7-10 miles per day while they're bopping around the parks and resorts.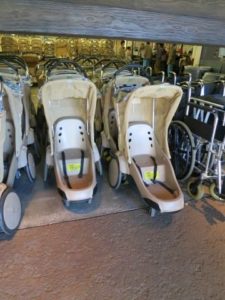 That can be a lot for anyone, but it may be particularly arduous for small kids, which is why strollers are a near imperative for anyone with children under the age of seven. Yes, even if your kiddos are well past stroller age at home, you may need one while visiting Disney World.
You can bring a stroller from home, rent one from a third party vendor, or rent one directly from Disney at the parks.
As of today, Disney has introduced replacements for their entire fleet of rental strollers. As a reminder, the old strollers were tan colored.
The new WDW rental strollers are red, with jaunty images of Mickey and Minnie emblazoned on the side.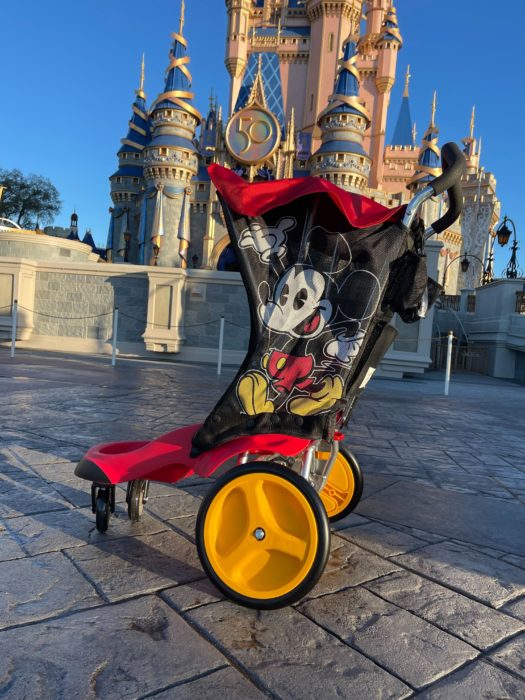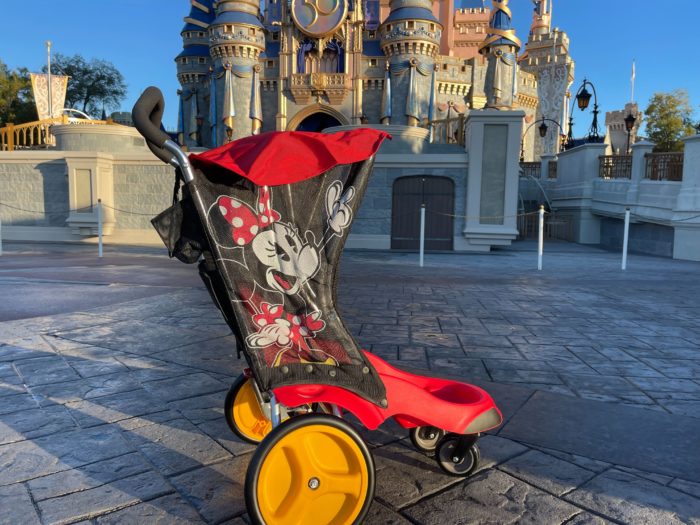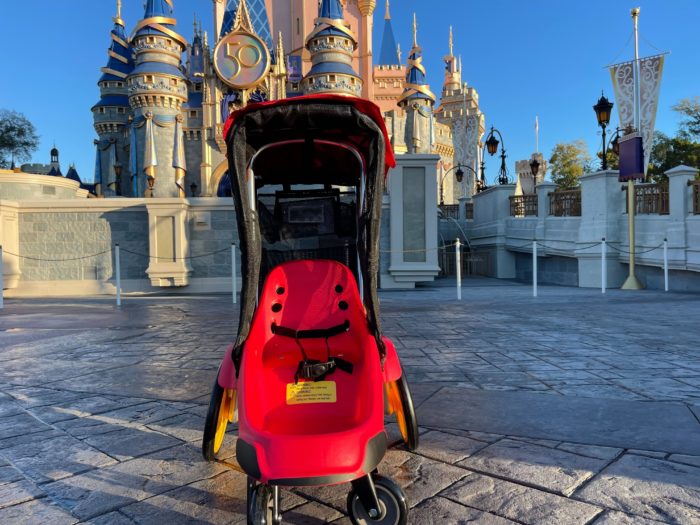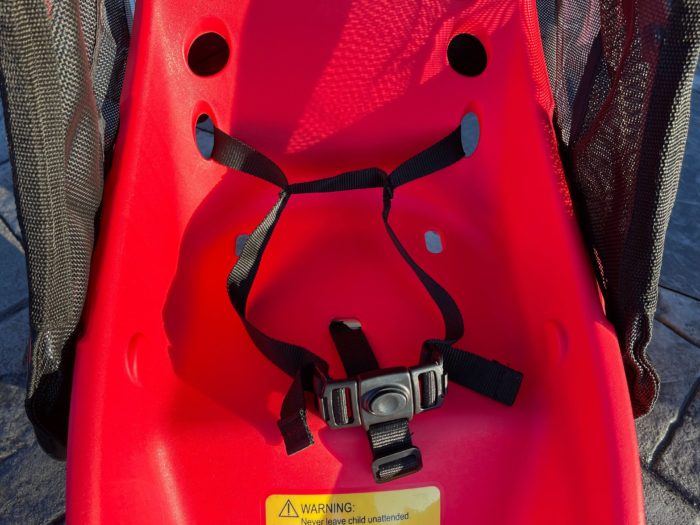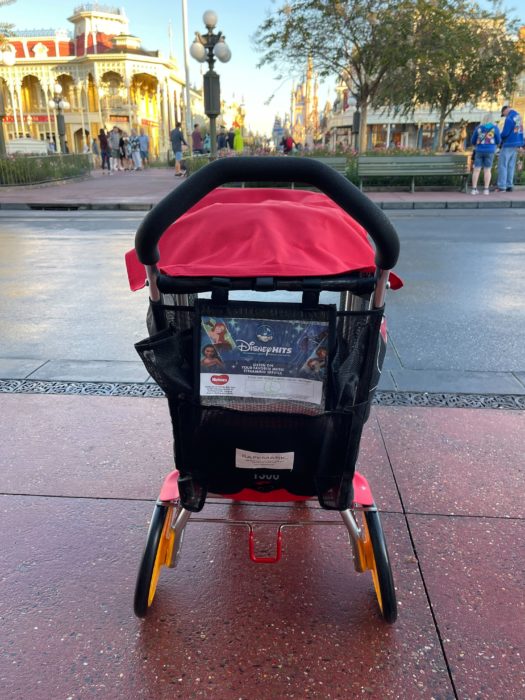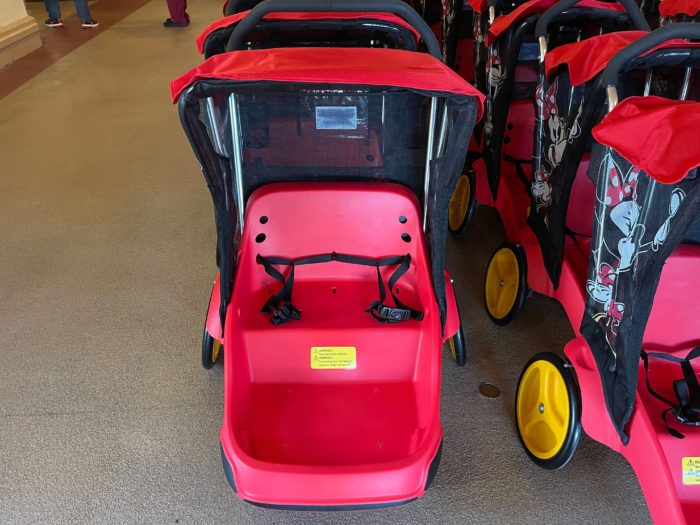 The strollers are available in both single and double sizes, at the same price points as before. Single strollers are available for a single day rate of $15 or a multi-day (length of stay) rate of $13 per day. Doubles are $31 for a single day or $27 per day for a multi-day (length of stay) rental.
You can find a spec sheet with the stroller dimensions on the vendor's website.
These new strollers are essentially the same as the old model. They're still virtually indestructible hard plastic, with a fabric sun hood and some storage pockets on the back.
The good news is that, since these strollers are all brand new, they're in great condition – the wheels don't wobble and all the safety restraints are in good working order. They're also all clean – at least for now. Huzzah!
While the new red color is fun and kids are likely to enjoy the Mickey and Minnie decoration, these strollers continue to have the same problem points as the old tan ones. They do not recline and there is no padding of any sort. This means that they are not ideal for small babies or for any child that wants to nap.
The red color will likely better camouflage kid crud than the lighter tan did, but we're a little afraid that this darker hue will absorb heat better, which is not something you want during summer in Orlando.
I'm not surprised this were introduced in a relatively cool winter month when there's less likelihood of a debut to parent complaints about uncomfortable toddlers. The rule of thumb to bring a towel for your child to sit on in a WDW rental stroller is likely to be a real necessity during the warmer months.