New Universal Orlando Packages – Mardi Gras Dining, Vacation Discounts, & Touring Plans Event
Universal announced a new dining package that includes Mardi Gras parade float rides, they've also got 25% off 5-day vacation packages, and Touring Plans is hosting a February event at Universal Orlando!
Mardi Gras Float Ride & Dine Package
The Mardi Gras Float Ride and Dine Experience is a new Universal Orlando dining package. Packages include a meal (one appetizer, one entree, one dessert, and a non-alcoholic beverage) at Universal restaurants and a reserved spot on a Mardi Gras parade float. Float riders not only get to ride on a parade float and wear a snazzy bib, but they also get to throw beads to the crowds. Previously the only way to ride on a parade float was to take part in a Virtual Line, we expect that option to remain for open spots.
The four Universal restaurants to pick from are: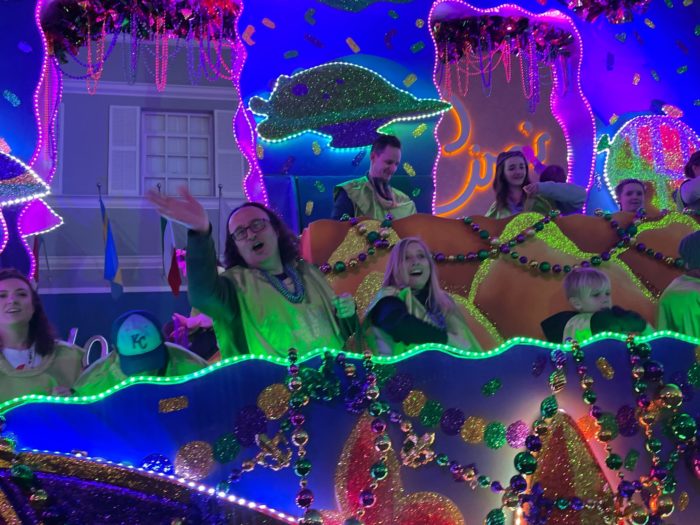 Float Ride & Dine is available from February 4 through April 16, 2023, except on March 31. Dining time is at 3:00 pm or 4:30 pm depending on the parade time. The dining package costs $69.21 with tax per person and does not include park admission. Parade float riders must be at least 18 years old (or accompanied by a legal guardian), 48″ tall, board the parade float, and able to stand all performance long. Book online through Universal Orlando, or our agents at Touring Plans Travel can book for you if you have a Universal package booked with us.
25% Off 5-Day Universal Packages at Cabana Bay or Aventura
Universal also announced a new 25% off five-day vacation package. Packages include overnight accommodations (Sunday through Thursday) at Cabana Bay or Aventura Hotel and a 5-day 3-park park hopper ticket. Dates start February 21 through May 26, 2023, with block-out dates for March 31 through April 15, 2023. Book online through Universal Orlando or get a free quote from Touring Plans Travel.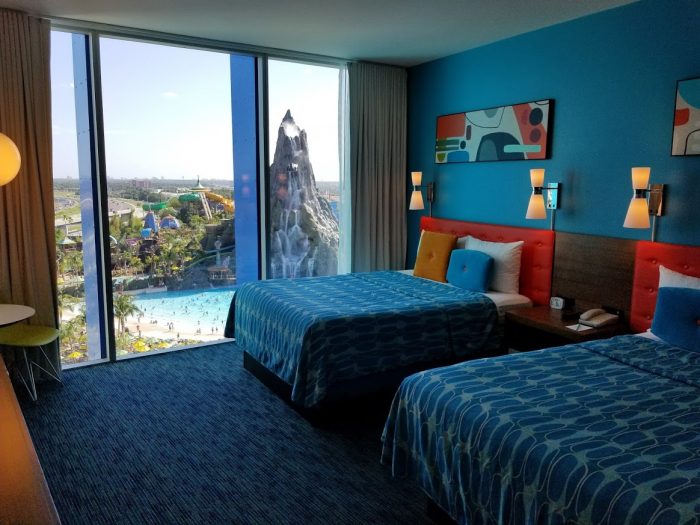 It's A Meet-up and More!
Touring Plans is going to Universal Orlando for Mardi Gras! Join us February 17 through the 21 and see how much fun this resort is, including a room tour of a 2-bedroom Volcano Bay Suite. Hang out with our travel partners, go bowling, explore CityWalk, and visit Universal Studios for Mardi Gras on the 21st. We have special room rates and packages at Universal's Cabana Bay Resort, including 3 days pre-or-post event at the event rate. Available to book now, note in the details section that you are reserving for the Mardi Gras event.