Cheap Mexican Food in Downtown Disney! Taqueria at Tortilla Jo's Review
Taqueria at Tortilla Jo's is a quick service dining location attached to the table service Tortilla Jo's restaurant in Downtown Disney located in the Disneyland Resort in Anaheim, California. These days it's hard to find a good cheap meal at Disneyland Resort, especially with the recent closure of Downtown Disney's Early of Sandwich. Is Taqueria at Tortilla Jo's worth your time, or are you better off spending a few extra bucks to eat somewhere else? We'll review the menu and help you decide.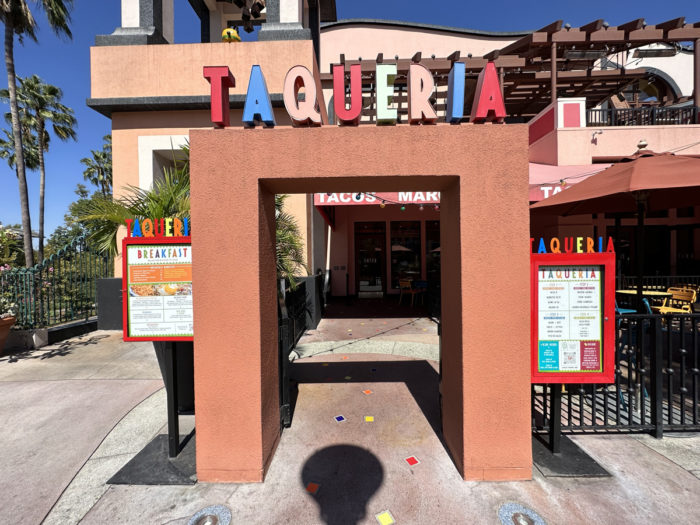 Taqueria is a part of the Tortilla Jo's building, but it has its own entrance and seating area in front of the restaurant. You can't miss it.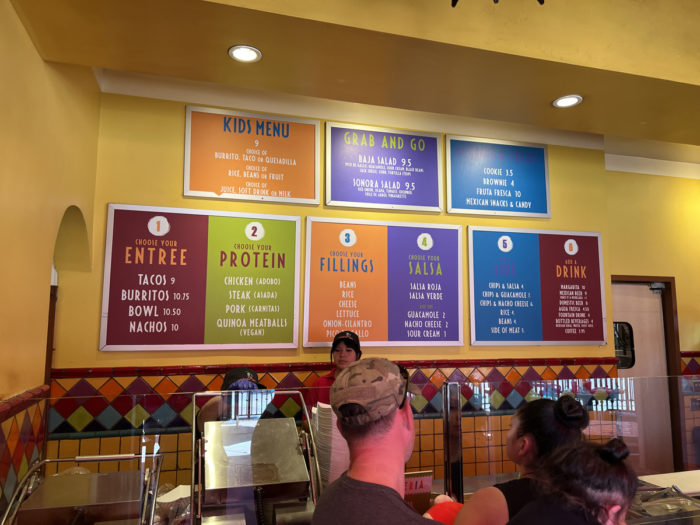 Upon stepping inside you'll notice the menu, which is limited in entrees, but each one can be customized to each person's individual preferences.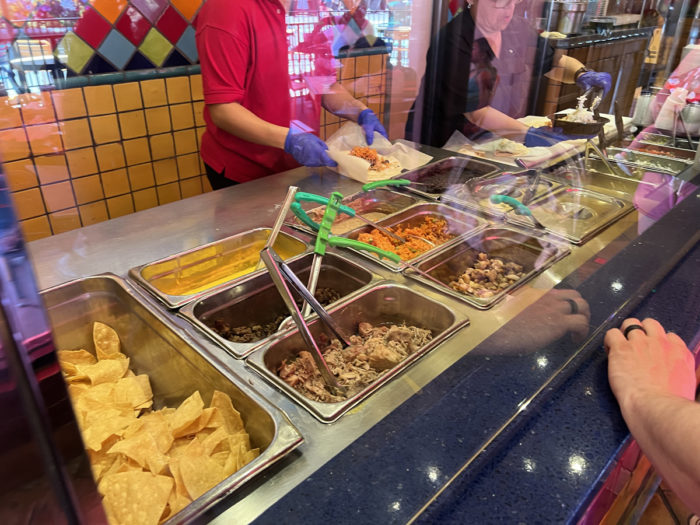 Chicken, carne asada, carnitas, and vegan quinoa meatballs are available for protein. Other ingredients include black or pinto beans, Spanish rice, lettuce, onions, cilantro, pico de gallo, and a couple of difference salsas. Guacamole or nacho cheese can be added for $2 each, and sour cream can be add for $1.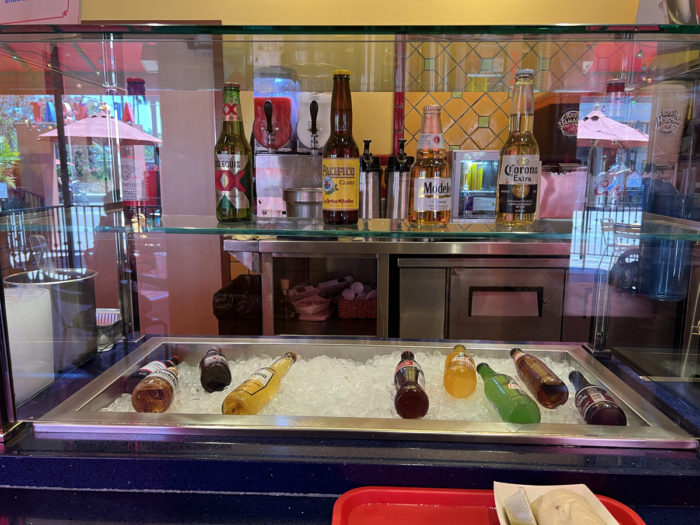 Bottled beer ($8-$9) and Jarritos soda ($4) is available for purchase, along with fountain beverages ($4), horchata (a cinnamon rice milk drink that is one of my favorites) and jamaica ($4.50) can also be purchased.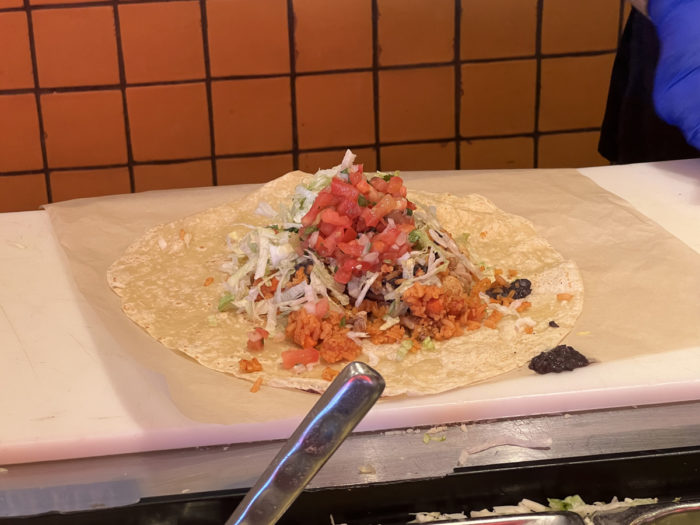 Everything is made to order. Employees start by warming the tortilla and adding any toppings you request. Here's a in-progress burrito that is about to end up in my belly.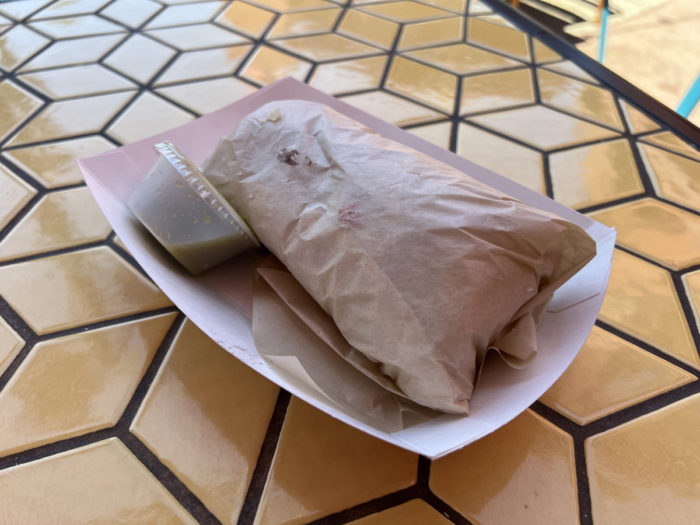 $10.75 for a burrito this big in this day and age in southern California is a pretty good deal. One container of salsa is included.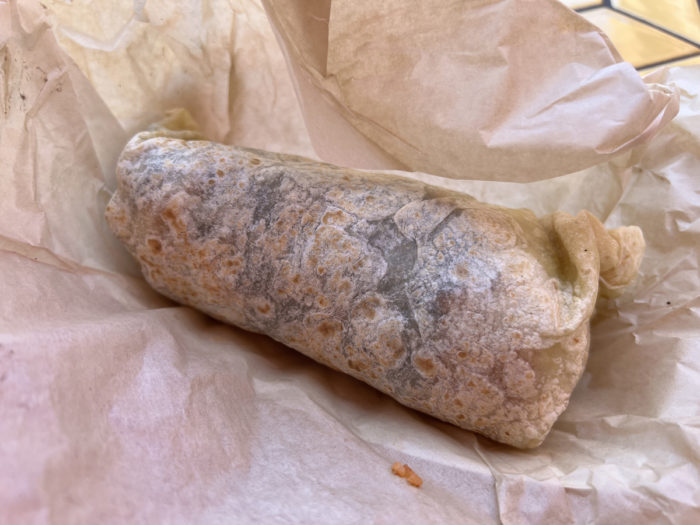 I'll take this time to talk about Taqueria protein options. The chicken is moist and tastes decent, but it's not the most flavorful of the options. On the plus side its also the least greasiest of the three meats. Not that the other two are especially greasy or anything. Anyway, the carne asada is tender and flavorful with a wonderful charred flavor. It won't be the best carne asada you've ever had but it's pretty good. The best of the three meats is the carnitas. I was shocked at how good it was. It's tender and very flavorful.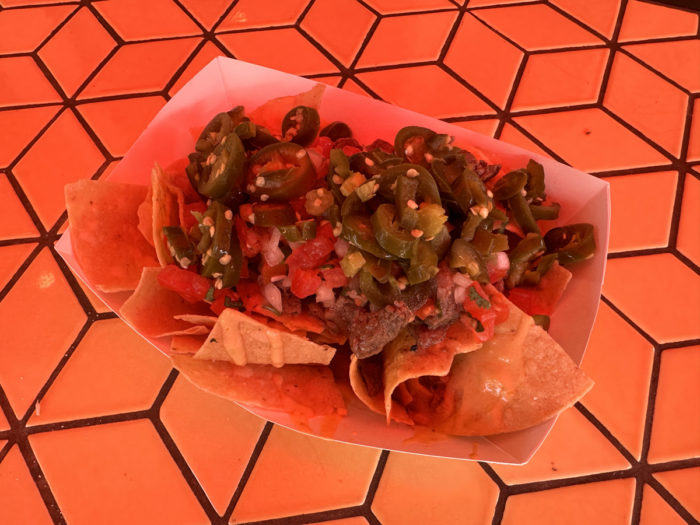 Of the entrees you get the most bang for your buck with the nachos. You get a lot of food for only $10. There's no fancy high quality ingredients here. You get the gloriously goopy nacho cheese and jalapenos straight from a can. It's like something you'd get at a ballpark, which is fantastic. This is the most affordable pile of nachos you'll find in Disneyland Resort. The other options are at Lamplight Lounge in DCA, or the quick service location in Grand Californian Hotel and both of those are over $20.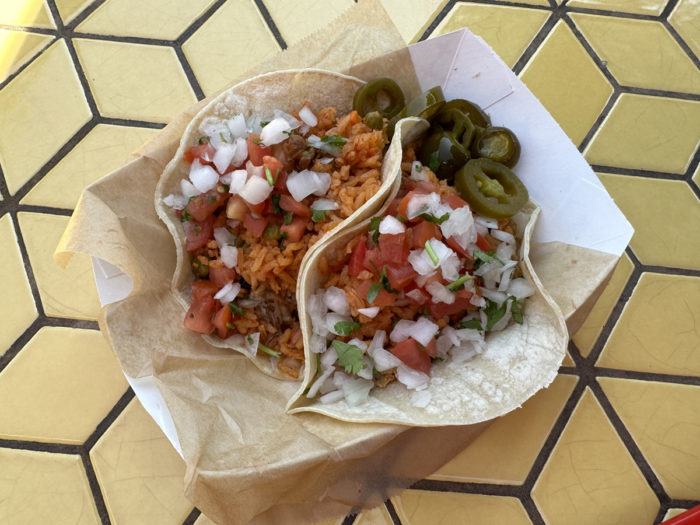 The tacos are the least exciting of the bunch. You get two tacos for $9. Normally it would be heresy to put rice in a taco, but I wanted to get the most out of the meal and ask for all available ingredients. Otherwise you get more food for a similar amount of money with the entrees.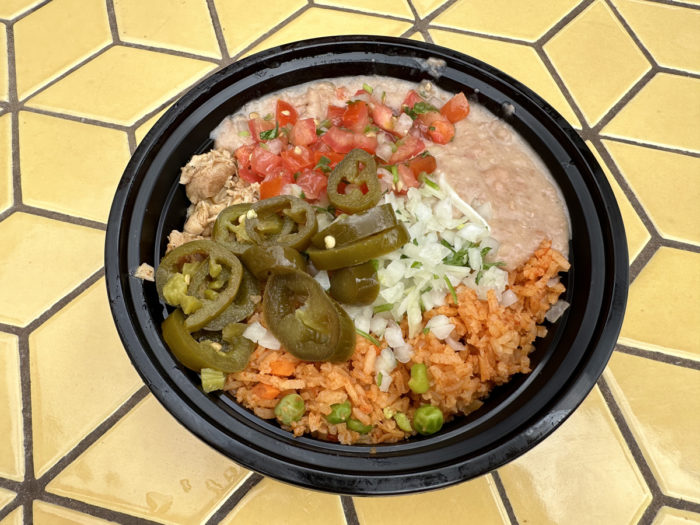 Finally, we have a burrito bowl for $10.50. It's $0.25 less than a burrito, and the only difference is that you don't get a tortilla. It looks like it's roughly the same amount of food as the burrito, minus the tortilla. If this is your preferred way of consuming food then more power to you. I'm not your dad.
There's also a breakfast menu available 8 a.m. to 11 a.m. I've never had any of it but it looks pretty good. I'm a sucker for chilaquiles so I'll have to try that some day.
Is Taqueria at Tortilla Jo's authentic Mexican food? Not really. Is it similar quality to something you'd get at an airport or a mall? Pretty much yes. But in the bubble of Disneyland Resort it's a great option. Especially if you're trying to save money on your meals. There's very few options for food in this price range and the food is good enough to be worth it.
Would you ever try Taqueria at Tortilla Jo's? Let me know in the comments.