Nine Dragons: There's an App(etizer) for That
Another EPCOT restaurant has returned! Nine Dragons at EPCOT's China Pavilion has reopened offering even more variety to guests making the trek around World Showcase.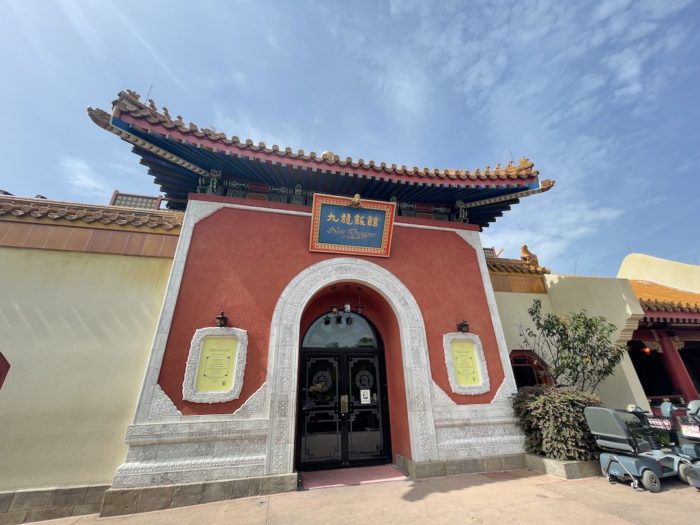 Named after the Nine Dragon wall in Beijing's Forbidden City, the Nine Dragons dining room is an experience all its own due to its polished wood carvings, glass etchings, and ornate decor.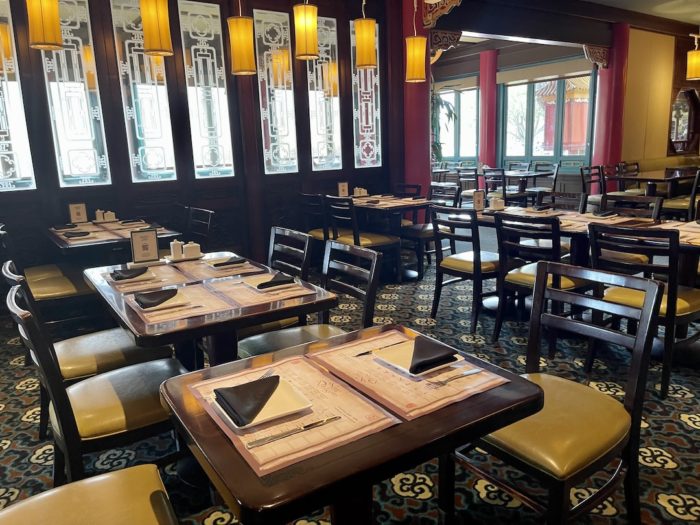 Nine Dragons is a table-service restaurant that is currently only open for dinner beginning at 4:30 p.m. to 8:45 p.m. Prices average $15.00 to $35.00 but Annual Passholder discounts are available!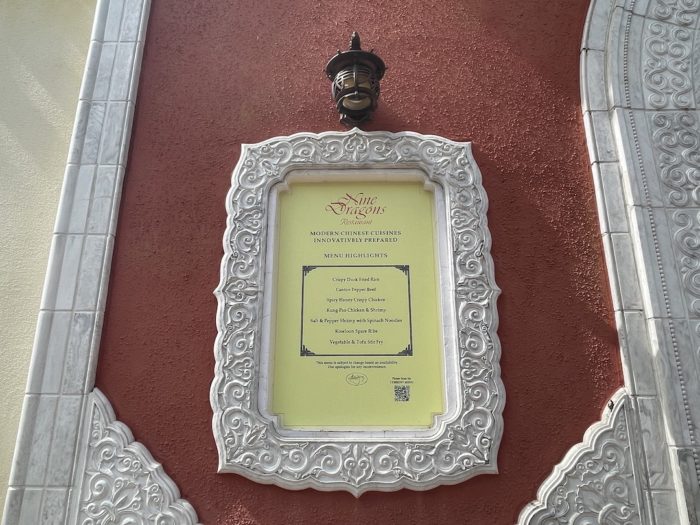 Also, while Advance Dining Reservations are available through the My Disney Experience app and recommended for a guaranteed table, Nine Dragons is one of the more easier table service restaurants to visit on a whim.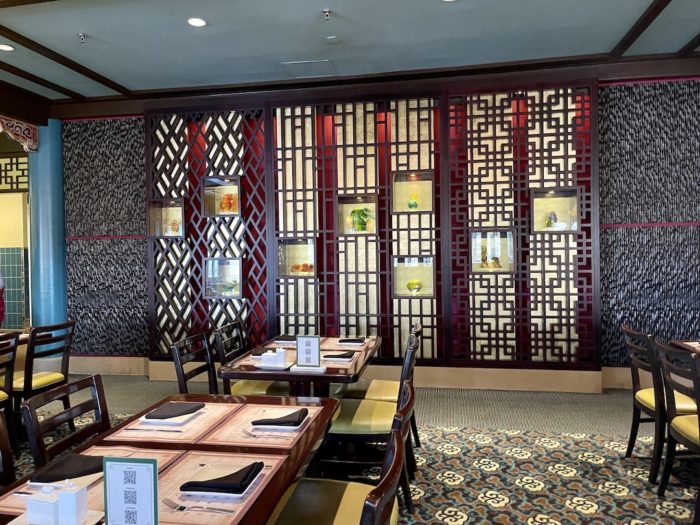 If you do happen to have trouble securing a reservation, consider using the TouringPlans Reservation Finder!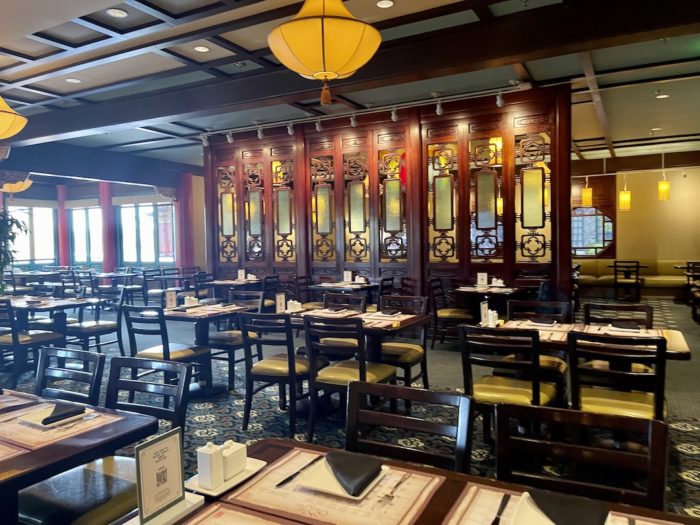 Our intrepid park reporters, Chrissy and Ivonne, both visited this EPCOT eatery upon its return and discovered that the appetizers are the real winner here.
The Menu
Appetizers
Vegetable Spring Rolls – $5.25 for 2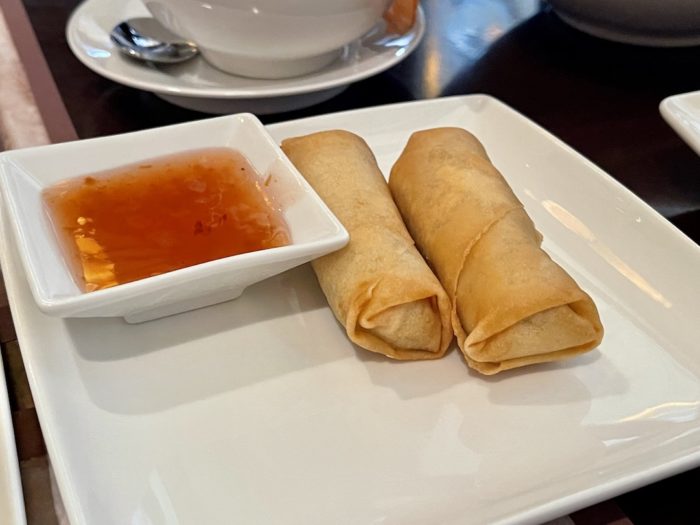 You're going to be hard-pressed to find a better value in Walt Disney World. This is exactly what you'd think, just a good version of an old favorite.
Chicken Pot Stickers – $8.50 for 4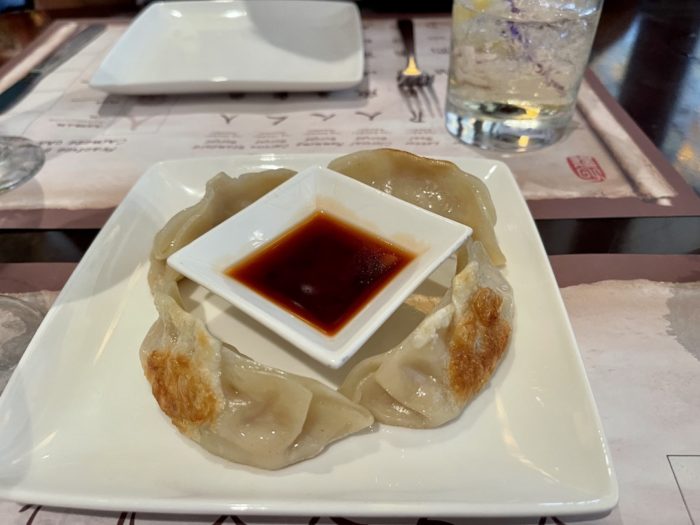 So Chrissy and Ivonne would get two orders of these. They have the perfect, crunchy pan mark at the bottom, and the top of the parcel is chewy and wonderful. Again – these are all familiar flavors by Chinese food standards; it's just a better version of what you can normally get in Central Florida.
Sichuan Chicken Dumplings – $13.00 (with Spicy Chili Oil Sauce)
Ivonne and Chrissy said that this is the best dish they had! The dumplings were the most beautiful, chewy texture, but the sauce was the star. They loved it so much that the server brought them a bowl so that they could drizzle it on everything. And they did.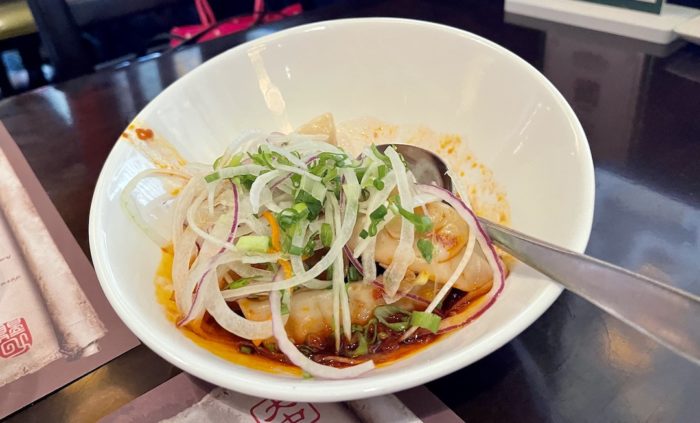 The sauce had a slow, warm heat that isn't overpowering and is countered by the most lovely sweet flavor. Definitely try it when you visit Nine Dragons!
House Hot & Sour Soup – $7.95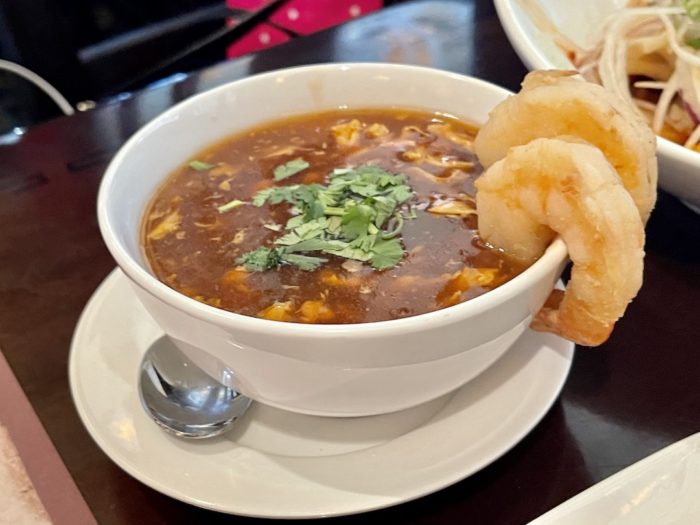 Served with shrimp and chicken, Ivonne says the soup wasn't very spicy which she was fine with. The sour flavor element was nice. If you love this particular soup, she'd recommend it; but honestly, the other appetizers are so much better.
Crispy Duck Bao Buns – $13.00 for 2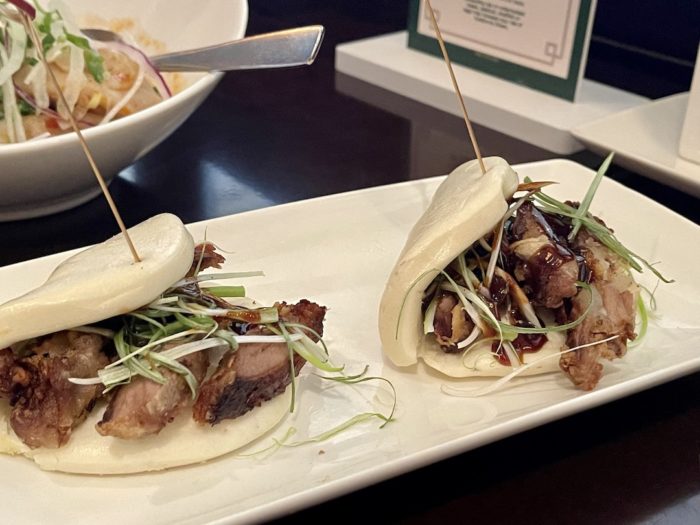 The price point for these bao buns puts them in the same price range as the Food and Wine Festival offerings. Thankfully, they're well worth the cost. The buns are fluffy, chewy, and light! The duck has a crunchy crust/sear, but the meat is tender and smoky. Amazing.
Side of Vegetable Fried Rice – $5.25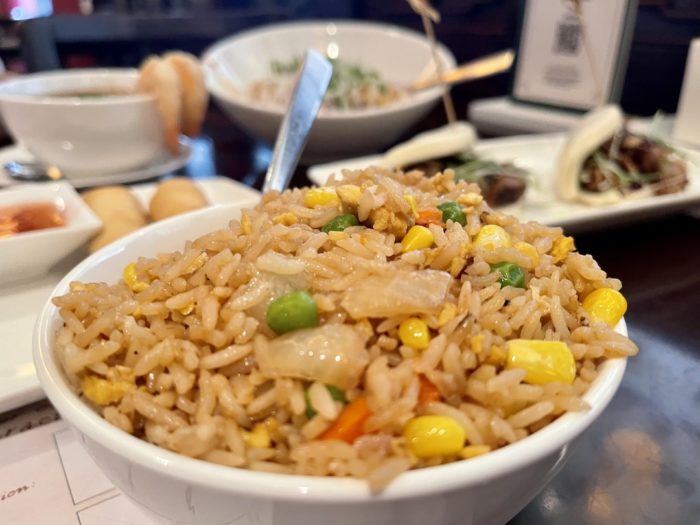 Just what you'd expect, only better and a great value!
Cocktails
Ginger Zinger – $12.50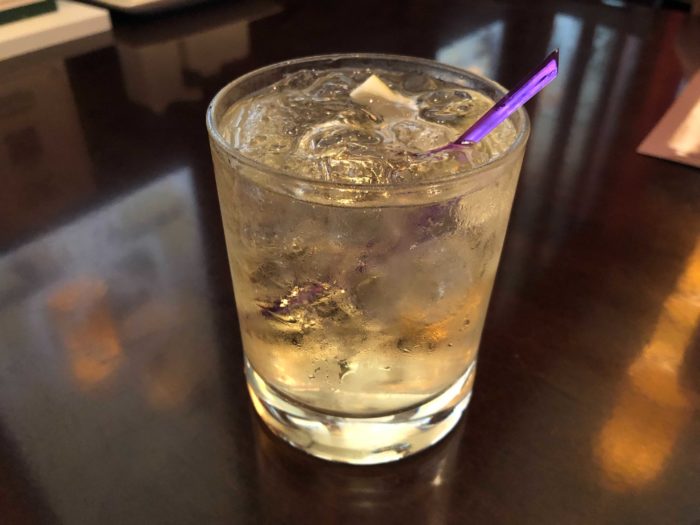 Listed as Ginger Liqueur, light Rum, Lemon-Lime Soda, and Lemon Twist, Ivonne tried the Ginger Zinger and found it to be nice and refreshing. She loved the flavor of ginger coupled with the lemon-lime soda.
Entrees
Canton Pepper Beef – $24.00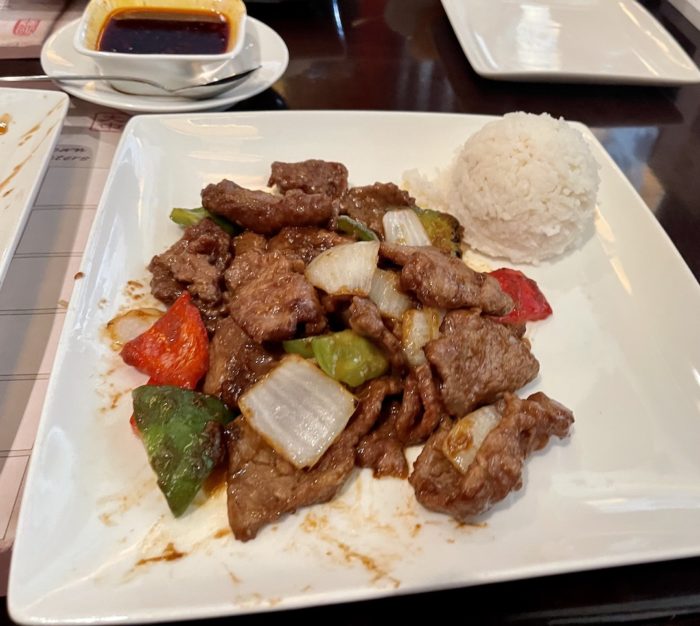 It was delicious and tender but way too much money to spend on something that's not one of the yummier appetizers. White rice comes with the dish, but spinach noodles are available upon request.
Honey Sesame Chicken – $23.00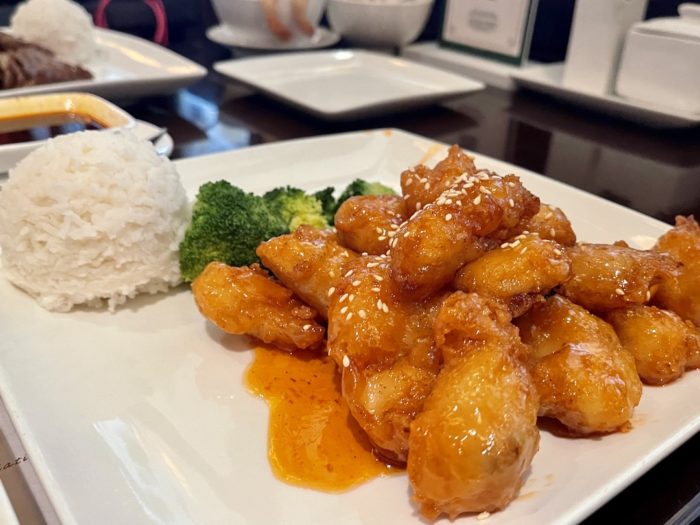 So if you decide to get appetizers (sensing a theme yet?), this dish would be more than enough for three guests to share. Maybe four. It's so sweet and salty and wonderful, but Chrissy and Ivonne still had an enormous amount of the dish leftover.
Salt and Pepper Shrimp with Spinach Noodles – $27.00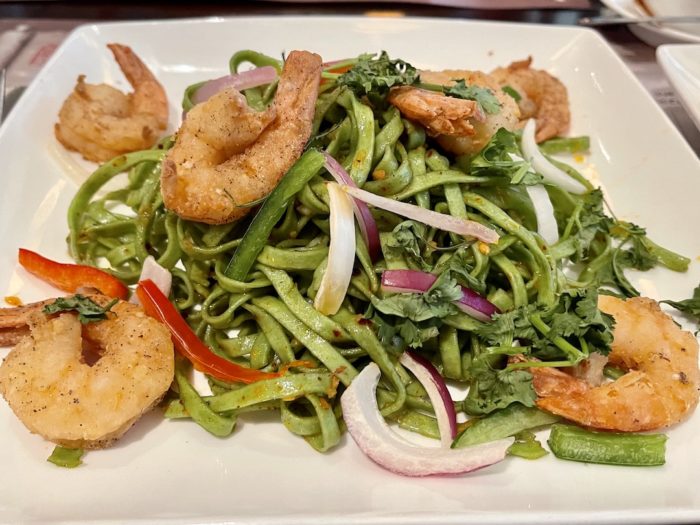 A favorite of the four entrees, the shrimp was good but the noodles – covered in garlic sauce and so perfectly cooked – was the star. Outstanding.
Kowloon Spare Ribs – $30.00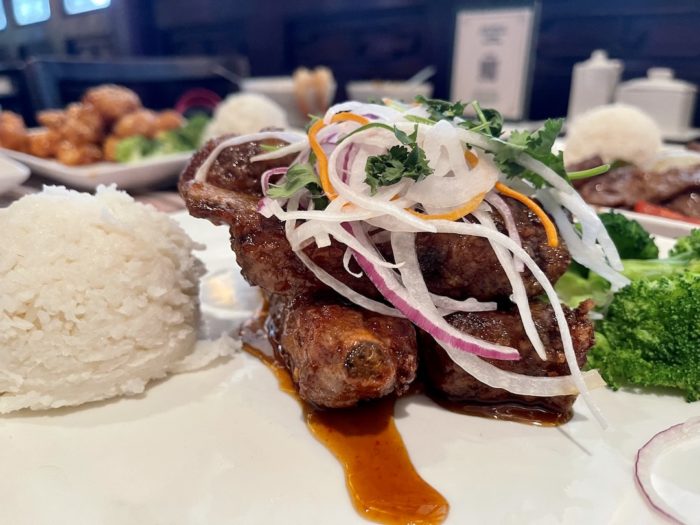 Four giant ribs coated in the most sticky, sweet, seasoned sauce! It also comes with broccoli and a side of white rice.
Final Thoughts
Skip the entrees and double up on the appetizers! But do NOT forget to ask for a side of Spinach Noodles and Spicy Chili Oil sauce. All of the familiar names have a familiar taste, just way better than what you probably get at your usual Chinese spot.
Have you ever dined at the Nine Dragons Restaurant at EPCOT? Will you give it a try during your next trip? Let us know in the comments!