Oasis Sweets and Sips Provides Plenty of Sweet
Over in the Morocco pavilion, many of the key dining establishments remain closed since the parks reopened, including the popular Tangierine Cafe and the less-popular (but still fun) Restaurant Marrakesh. One location that is operating, however, is Oasis Sweets and Sips. We gave it a try to see how it was, and one thing is for certain–it has sweets.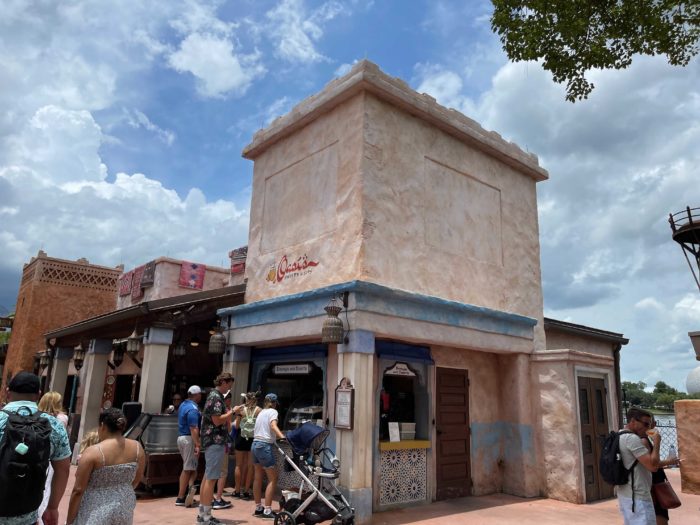 Oasis offers a variety of Moroccan pastries, and you can buy them individually or as pick 3, pick 5, or pick 7 options. Select alcoholic and non-alcoholic beverages are also offered. The pastries available the day we visited were:
Ghriba-Kourabiedes
Ergolavos
Almond Crescent Cookie
Semolina-Orange Basbousa Cake
Almond Ghrieba
Mosaic Cookie with Apricot Jam
Coconut-Pistachio Ghrieba
Pistachio Baklava
Flogeres
Saragli
Kataifi
Traditional Baklava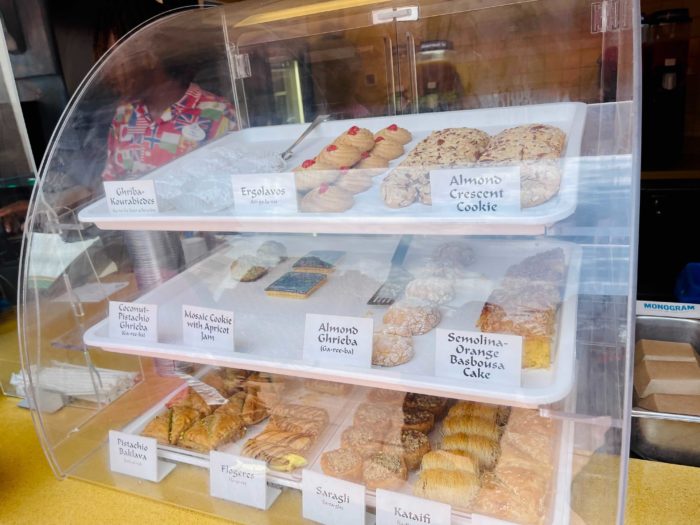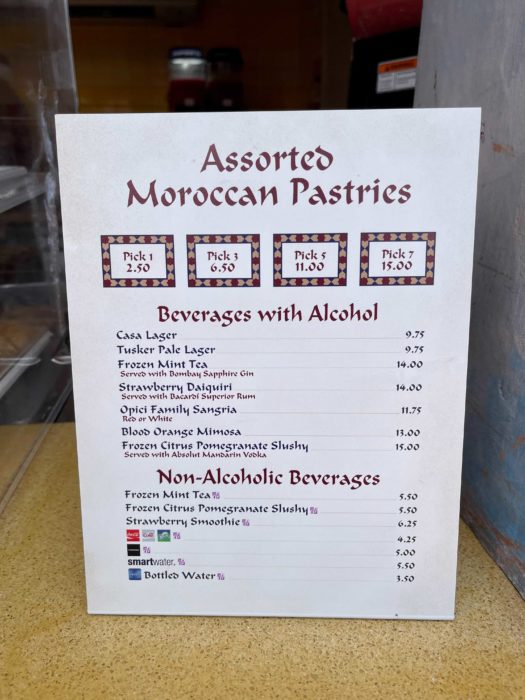 What we did find is that anything that was not drenched in honey (and that's meant in a very good way!) was really dry. Most disappointing was the Mosaic Cookie. It looks fantastic, and is a great option for your Instagram feed, but it was so dry and bland that it was a huge disappointment.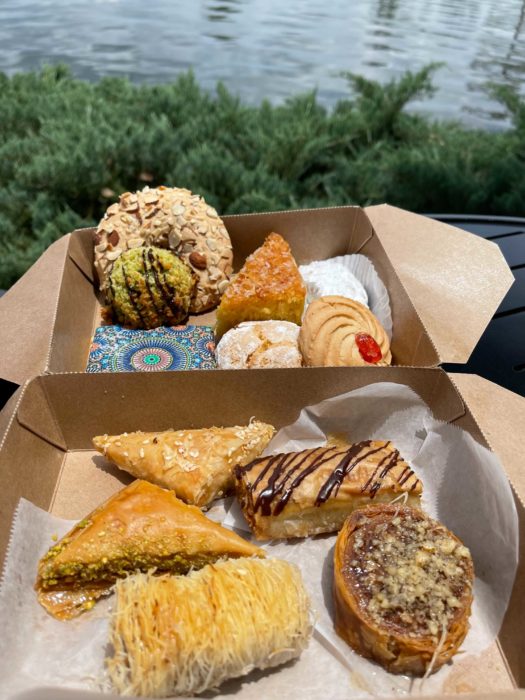 For the biggest hits, the Kataifi looks like spun hay, and is just held together with a ton of honey-sugary goodness.  Also getting a thumbs up is the Coconut Pistachio Ghrieba, with strong coconut and pistachio flavors that blend so well together. The third hit was the Semolina Orange Basbousa cake. It had a strong orange flavor, but thankfully wasn't dry and disappointing as the semolina cake from Trattoria al Forno.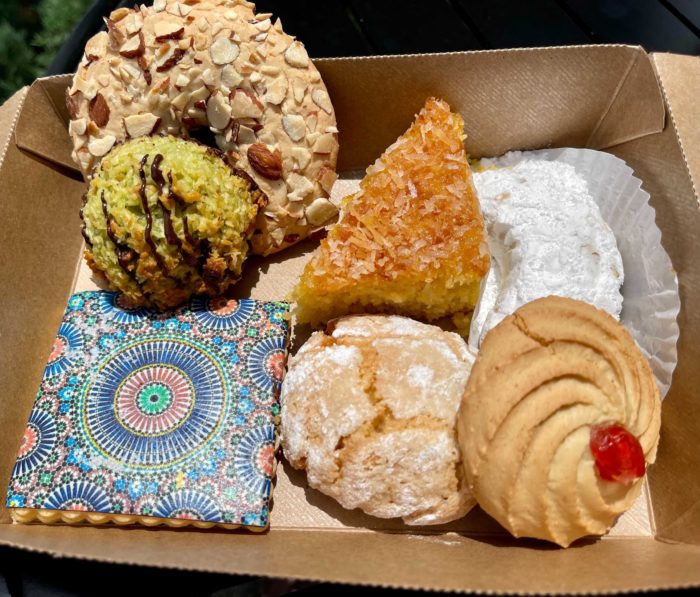 All the other treats ended up falling in the "just okay" category. So rule of thumb, if it looks like it is drenched in honey and amazingly sticky, that's the safest choice to find a yummy dessert.
Do these treats look delicious to you, or would it be a hard pass? Let us know what you think in the comments.