The Sweet Snacks of Everything Pop
Desserts at Everything Pop means so many choices, so little time. Here's some of what you'll find as grab and go for this Disney resort food court.
First up, cupcakes.
Flavor-wise, can you beat cookies 'n cream? (Although the peanut butter cupcake looks awesome, too!)The ice cream sundae one is also adorable. But the shark cupcake? Uh… why, Disney, why?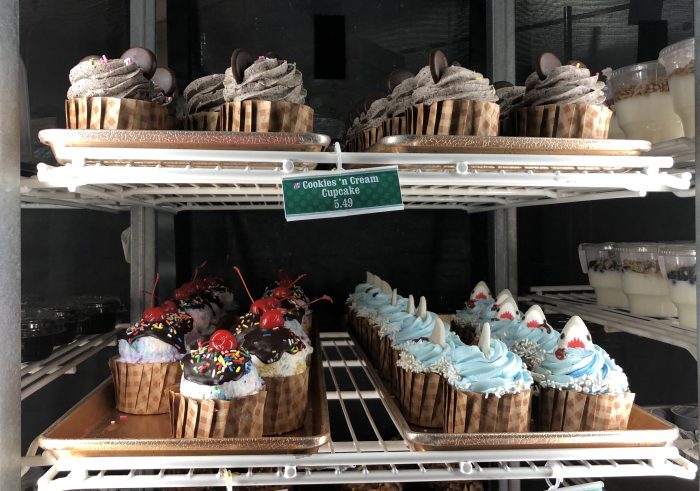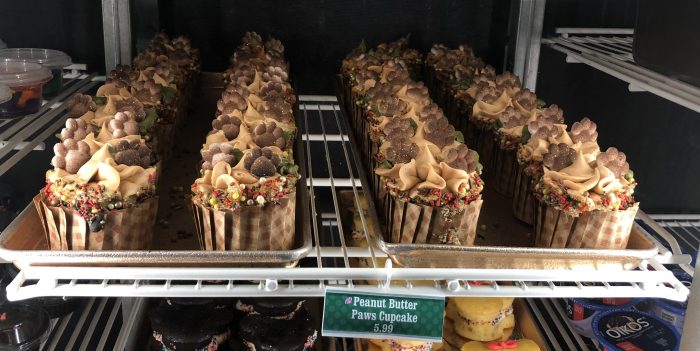 Ever think that whoopee pies are just inside-out cupcakes? (Better yet, did you ever break off the bottom part of a cupcake and smoosh it on top of the frosting to make a cupcake sandwich?)

Want to have a dessert that you have to share? Disney now offers celebration cakes that you don't need to pre-order. Just pick them up from the refrigerator case at your resort food court.

But let's get real for a sec–the absolutely positively real reason why you're grabbing dessert at Everything Pop is for it's signature dessert: The tie-dye cheesecake. Red velvet cake with unnaturally colored swirls of cheesecake on top. It's a little bit of psychedelia in a cup. (Anyone else think it looks like Play-Doh? Just me?)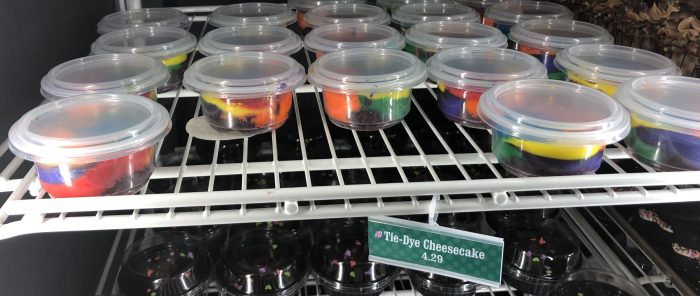 What dessert would you buy today? Let us know in the comments.