Casey's Corner, The Plaza Ice Cream Parlor, Citricos, Trail's End, & More Favorite Walt Disney World Restaurants Reopening Soon
If you are a Walt Disney World foodie, today's news is HUGE! A number of fan favorite restaurants will be returning here in the near future.
First, two fantastic Magic Kingdom quick service options are reopening! First, who is ready for the return of hot dogs? (Or corn dog nuggets with cheese?) We'll see Casey's Corner reopening on June 30th! This Main Street, U.S.A. spot will also offer Chili-Cheese All-Beef Hot Dogs, plant-based Loaded Slaw Dogs and to drink, try the Frozen Mint Julep Lemonade. Guests will be able t use mobile order at Casey's Corner.
Also returning on Main Street, U.S.A. is the Plaza Ice Cream Parlor. The sweet shop will open July 7 with all your favorite flavors on a cone or in a cup. Guests will also be able to choose from fat-free and no sugar added options, as well as plant-based non-dairy options. In addition, Barq's Root Beer Floats and Coca-Cola Floats are back!
Over at Disney's Animal Kingdom, Eight Spoon Café has reopen and offers their Baked Macaroni & Cheese (with or without pulled pork). They also offer the Pulled Pork Jelly Donut Sandwich. Also reopening will be Dino Diner. It will reopen on July 4 and offer a Dino-Rama Chili-Cheese Dog or a Corn Chip Pie. For dessert, enjoy a delicious churro.
A few table service locations will also be returning. Guests will once again be able to dine at Citricos at Disney's Grand Floridian Resort. This restaurant will see an updated theme, however. This restaurant will pays homage to Mary Poppins Returns. Guests will find subtle cues from the movie's animated sequence. In addition, the dining room will be themed around a fanciful garden setting as you experience the restaurant surrounded by the glow from decorative lamps and chandeliers.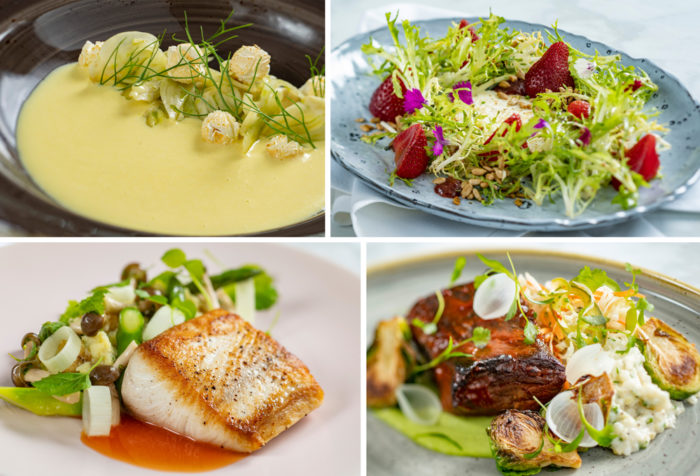 As far as Citricos' menu, it's also been updated. Starters will include things like Sweet Corn Bisque with pickled fennel, popcorn, and fennel oil and a Strawberry Salad with chamomile-infused goat cheese, frisée lettuce, bacon vinaigrette, and spiced sunflower seeds. Entrées include Butter-poached Florida Cobia with mashed fingerling potatoes, grilled asparagus, and local mushrooms with a grapefruit beurre blanc or a delicious Guava Barbequed Short Ribs with aged cheddar creamy grits, roasted poblano, curtido slaw, and Brussels sprouts.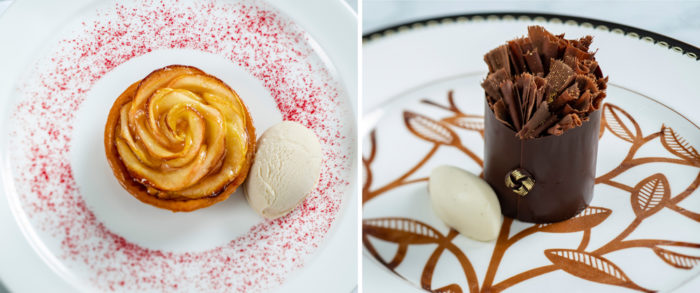 For dessert, enjoy Warm Apple Rose with seasonal apple, marzipan layers, and frozen coconut milk or a Chocolate Torte, a dark chocolate financier, dark cherry compote, and vanilla bean mascarpone cream.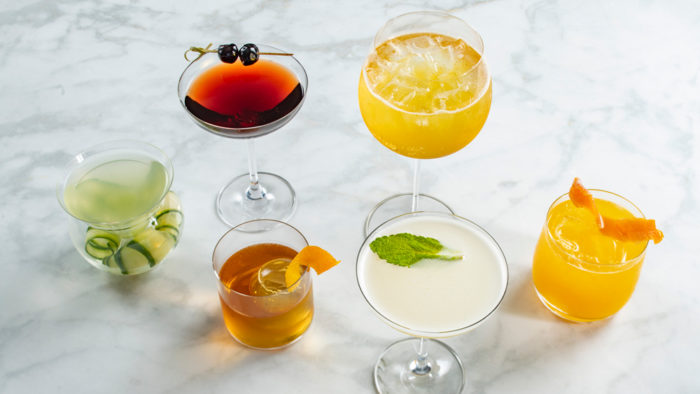 In addition, there will be the new and exclusive Sommelier Room.
Cítricos will open on July 15. Bookings will be available on July 1.
Ok….let's move over to one of my favorite options….wait…it was. Then I read that they aren't including the fried chicken at dinner and instead are offering rotisserie chicken. I might have gotten a little irrationally disappointed. This is totally my #NoodleGate. #BringBackTheTrailsEndFriedChicken
Trail's End Restaurant will reopen at Disney's Fort Wilderness Resort on July 17 and will serve family-style skillets for breakfast and dinner.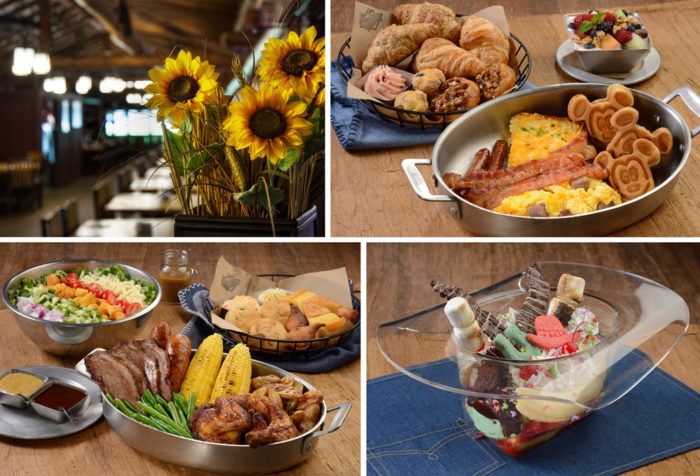 For breakfast enjoy an oven-fresh pastry basket and berry granola yogurt parfait for the table. Guests will then be able to enjoy a hearty family-style skillet with smoked brisket and eggs, bacon, sausage, and cheesy potato casserole, as well as Mickey waffles. Adults can enjoy Moonshine Morning Cocktails like a Pioneer Mimosa with passion, orange, and guava juices or a Mountain Mary with moonshine.
For dinner, enjoy hushpuppies and cornbread, as well as a chopped garden salad for the table. The family-style Smokehouse Skillet will come with pecan-smoked brisket, rotisserie chicken, andouille sausage, fingerlings potatoes, green beans, and buttered corn on the cob. Pork spare ribs, peel n' eat shrimp, and cornbread-crusted salmon are available as add-ons to your meal.
For dessert, enjoy the Covered Wagon Sundae which is ice cream, toppings, brownies, cookies, and chocolate-covered bacon! Adults can enjoy with Moonshine Cocktails.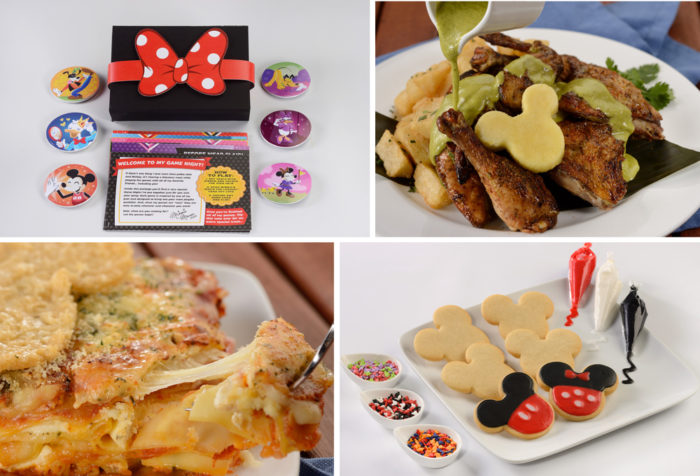 Finally, the Walt Disney World Resort will be offering a new option starting June 30 called Disney Family Night Dinner. This family-style dining bundle includes a take-out shareable meal, sweet treats, and an original card-type game inspired by Disney friends. Disney Family Night Dinner is available from 5:00 p.m. – 10:00 p.m. through mobile order. Currently only two resort locations will offer this three-course takeaway meal that serves 3-4.
At Centertown Market at Disney's Caribbean Beach Resort you can enjoy:
Roasted Jamaican-style Chicken
Fried Yucca
Cilantro Rice
Seasonal Vegetables
Caribbean Pull-apart Rolls with Onion Jam and Guava Butter
Decorate-your-own Mickey and Minnie Cookies
At Gasparilla Island Grill at Disney's Grand Floridian Resort & Spa, Guests can dine on:
Garden Salad – Tomato, cucumber, carrots, and a duo of dressings
Savory Lasagna – Three cheese lasagna with tomato sauce
Two Mickey-shaped Cheese or Pepperoni Pizzas
Minnie Cheesecake with strawberry sauce, whipped cream, and fresh berries
We will keep you updated on more dining news as we learn it!