REVIEW – Low-Priced Festive Sweets from Zuri's Sweet Shop at Animal Kingdom
When compared to the other Walt Disney World theme parks, the amount of holiday treats at Animal Kingdom is dismal. Still, there are some festive foods to be found if you do a little searching. At Zuri's Sweet Shop at Animal Kingdom we tried some sweets that will satisfy your craving for holiday time tastes.
Zuri's Sweet Shop is located in Harambe Village, tucked in a corner of a merchandise shop, across from Kilimanjaro Safaris. Every Walt Disney World theme park has a sweet shop of some kind, carrying many of the same standard sweets like caramel apples, cupcakes, fudge, and crisped rice treats. During the holiday season many of these standard treats are given a festive treatment. On her trip to Animal Kingdom this week, Ivonne decided to give the Peppermint Chocolate Covered Mickey Marshmallow Wand a try, as well as two different flavors of fudge.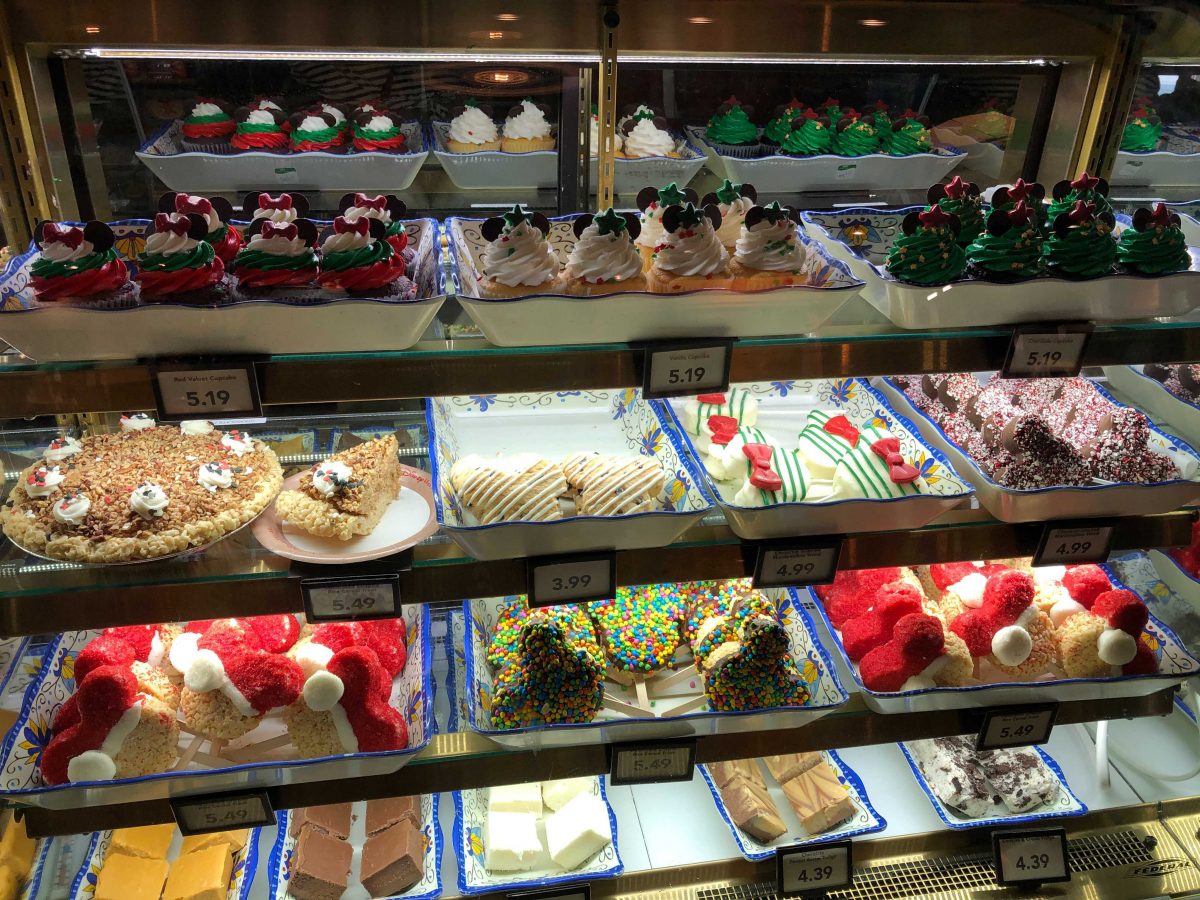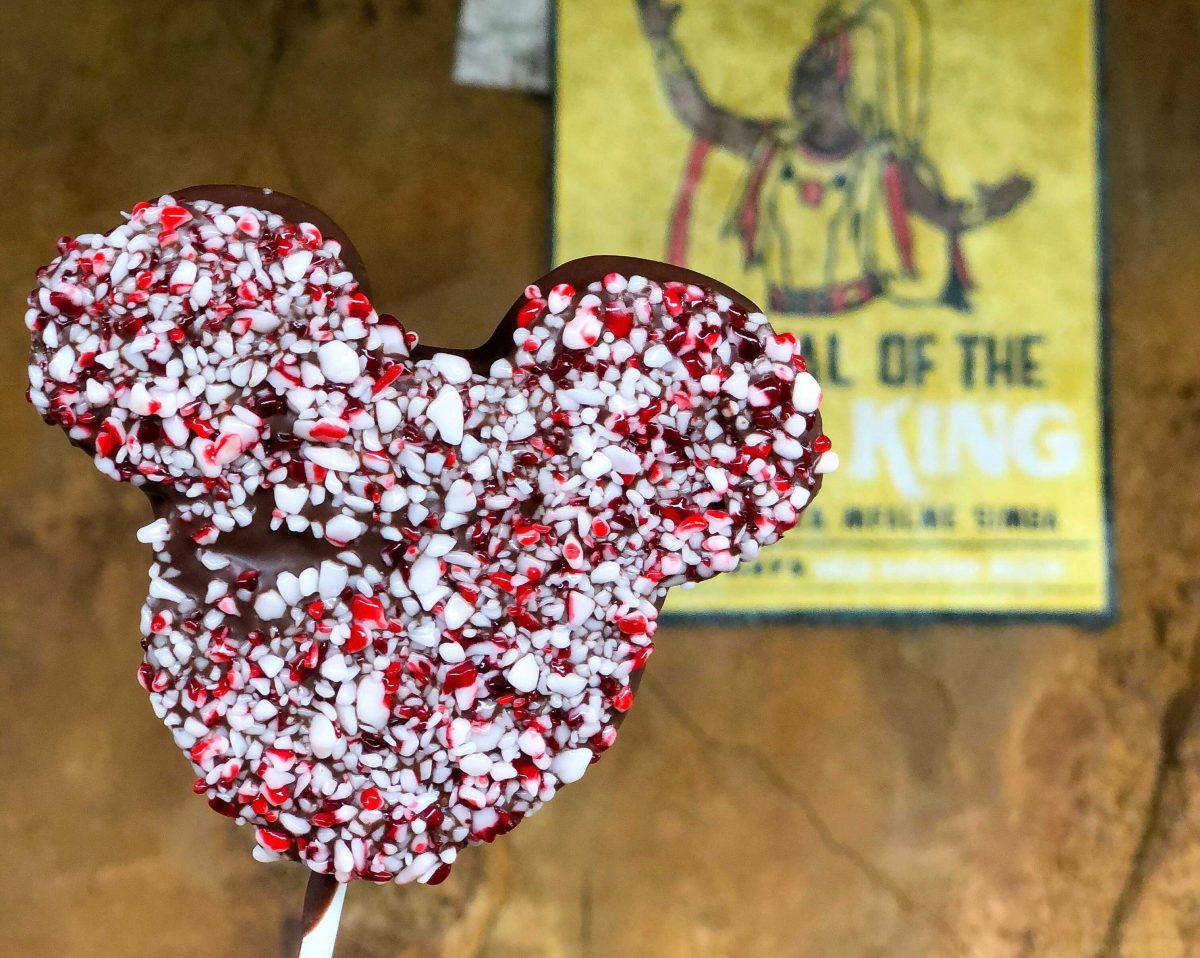 The Peppermint Chocolate Covered Mickey Marshmallow Wand looks festive with crushed peppermint candy dusted on top. Chocolate enrobed a large Mickey Mouse shaped marshmallow on a stick. Even if you're not a big marshmallow fan you should give this a try. As $4.99 it was of the lowest-price treats available and won't weigh you down.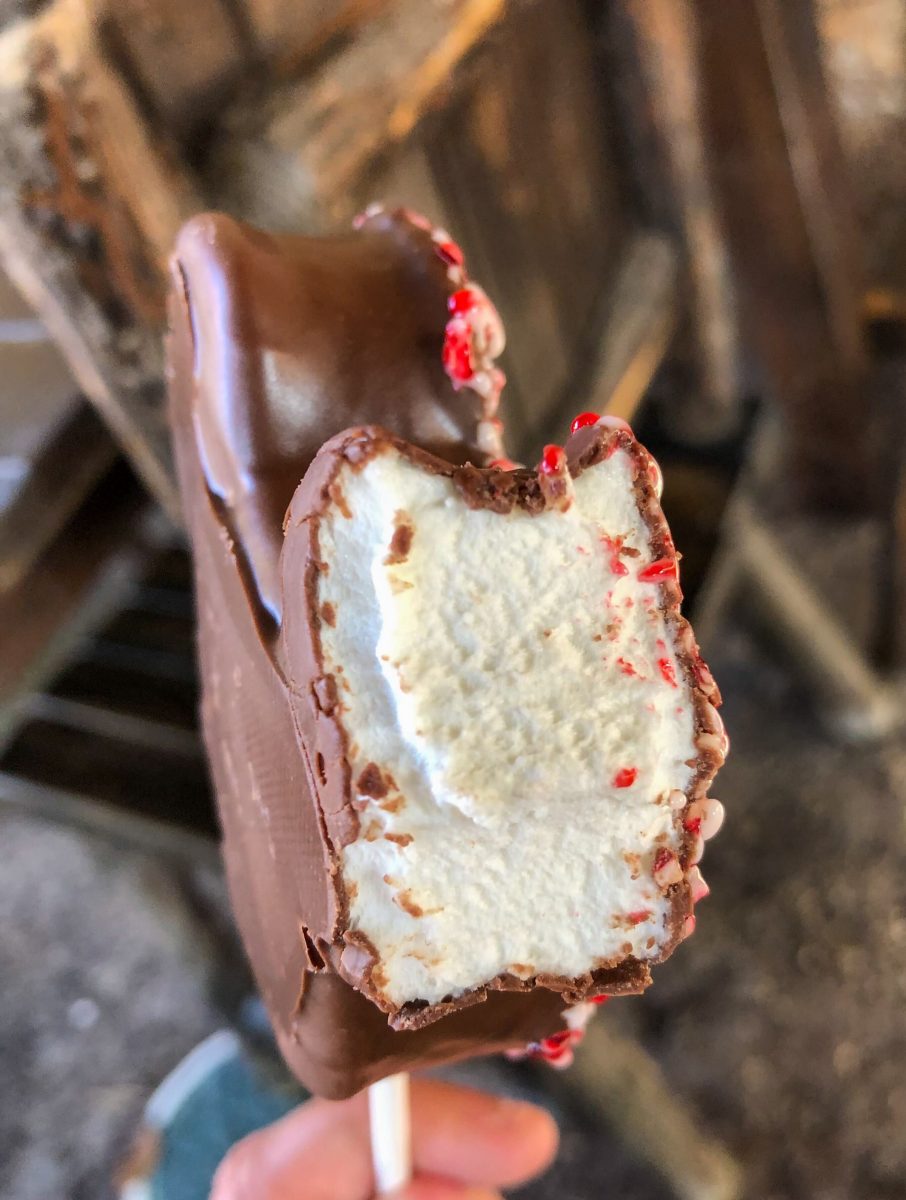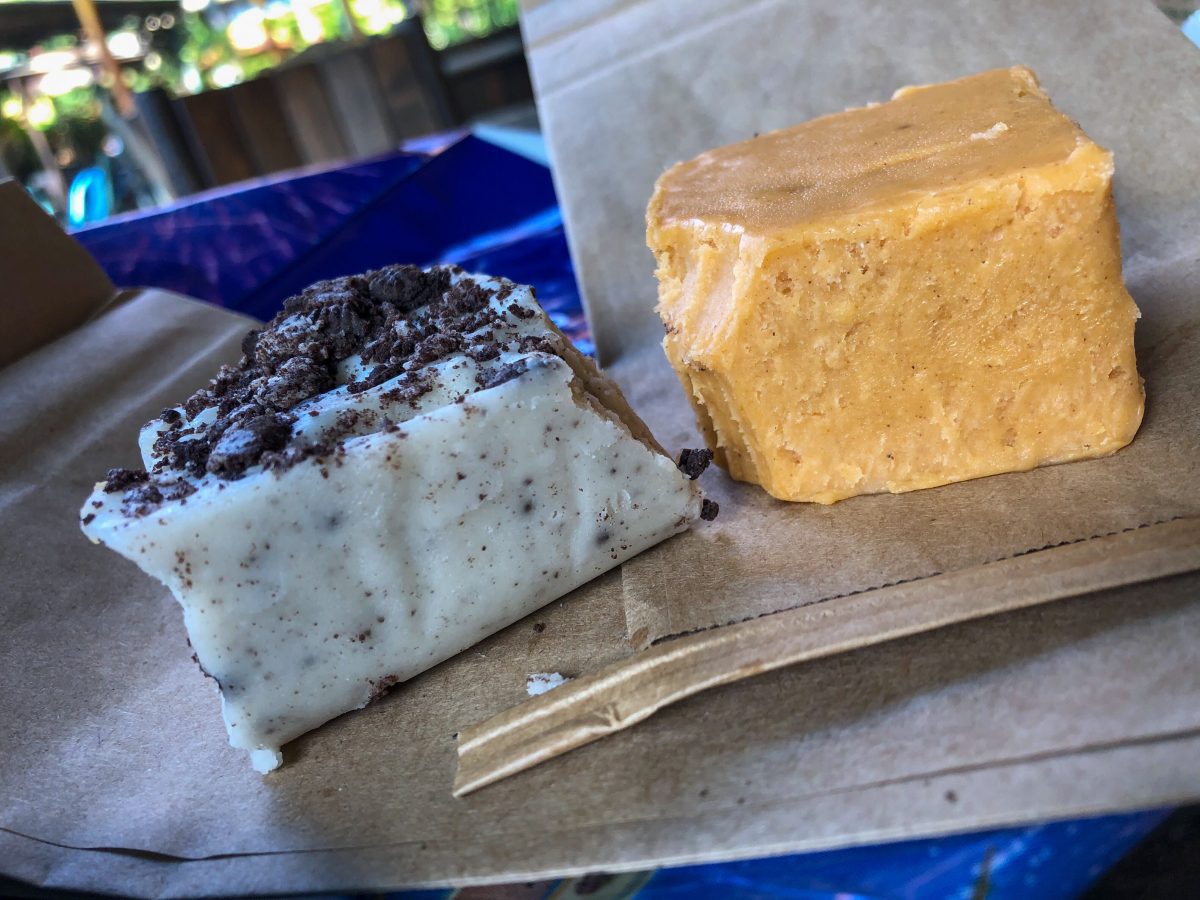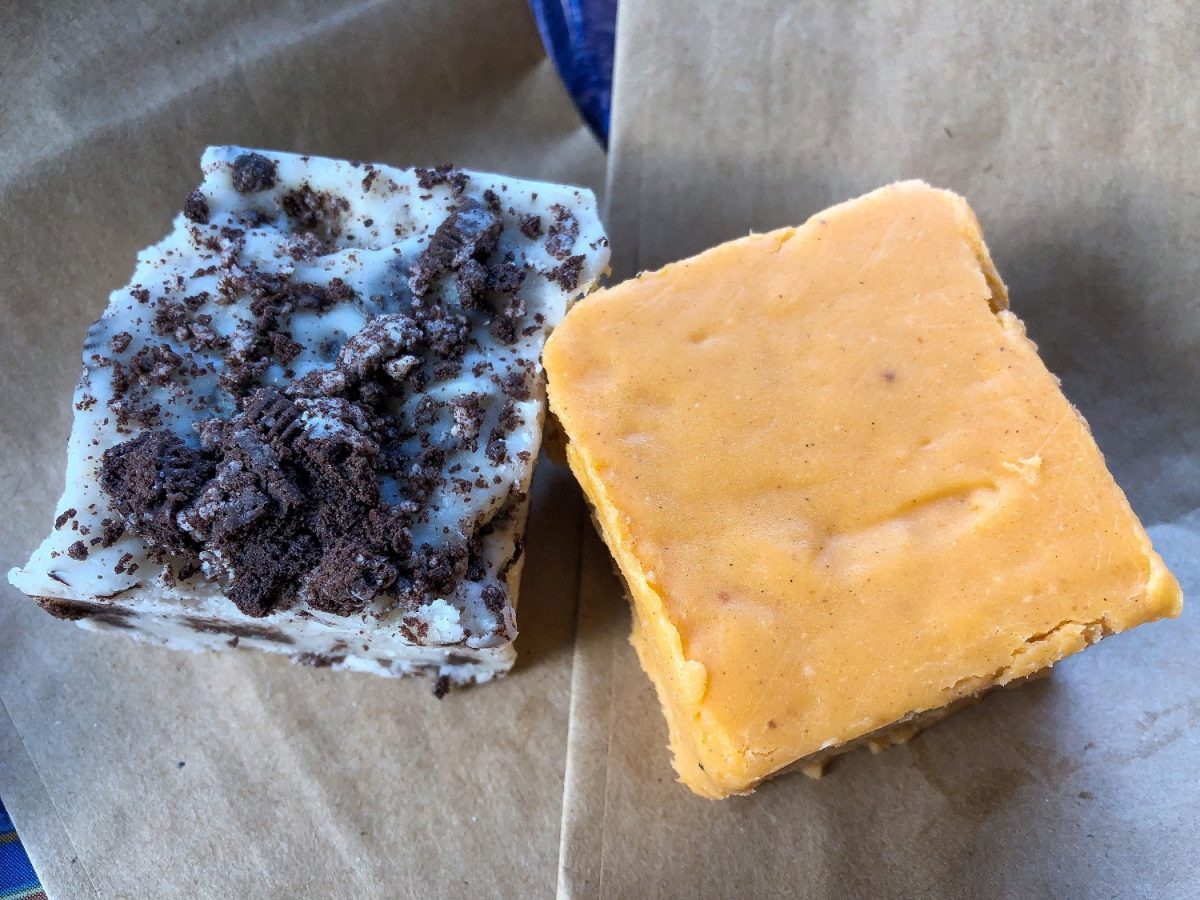 Each sweet shop usually has a selection of fudge year-round. We were a little disappointed in the lack of seasonal flavors, pumpkin being the only one. Ivonne tried out the Pumpkin Fudge as well as the Cookies and Cream Fudge. Each square of fudge is $4.49, another relatively low price compared to other treats.  The Pumpkin Fudge tasted like eating very dense pumpkin pie filling. The Cookies and Cream Fudge tasted just like cookies and cream ice cream, just in fudge form. The fudge is dense and heavy, more so than the fudge we tried at Beach Club Marketplace.
The serving of fudge is large enough to serve as a sweet snack for 2-3 people. The marshmallow wand is not very easy to share, but could be if necessary.
Have you visited Animal Kingdom during the holiday season? Do you have a favorite way to celebrate the holidays in this park?