PHOTOS: Edge Tween Club on the Disney Wish
Disney Cruise Line's Edge is a hangout and play space for guests ages 11 to 14. The age ranges for Edge overlap on both ends with those of the Oceaneer Club (ages 3-12) and Vibe (ages 14-17). Families with 11-year-old children may choose either Oceaneer or Edge. Families with 14-year-old children may choose Edge or Vibe. Once you select a club, you must stick with it for the duration of your sailing. A family might choose one club or another due to the child's maturity or temperament or because they are sailing with siblings/cousins/friends that are restricted to one age group or the other.
Hours at Edge vary depending on the ship's location each day, with longer open hours occurring on sea days and shorter hours on port days. At a minimum, you'll find Edge available from at least 10:00 a.m. until midnight. Kids registered in Edge may come and go as they please; there is no need for a parent to sign them in or out.
Adults who want to see what happens in the club may visit during Open House hours. Check the onboard DCL Navigator app for open times during your sailing.
The Edge club always has board games, craft projects, video games, and books available. Scheduled organized activities might include trivia games, mini talent shows, scavenger hunts, movies, visits to the theaters or Hero Zone, drawing classes, card tournaments, and more.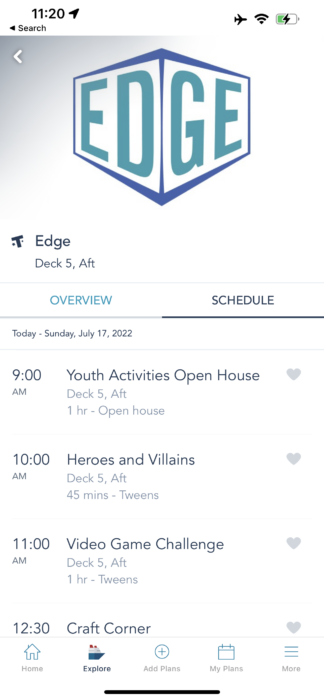 There is an Edge on each of DCL's five ships. This is a photo tour of the version on the Wish, Disney's newest vessel. On the Wish, Edge is located on Deck 5, aft. The entrance is to the left as you're facing the Enchanted Sword Café.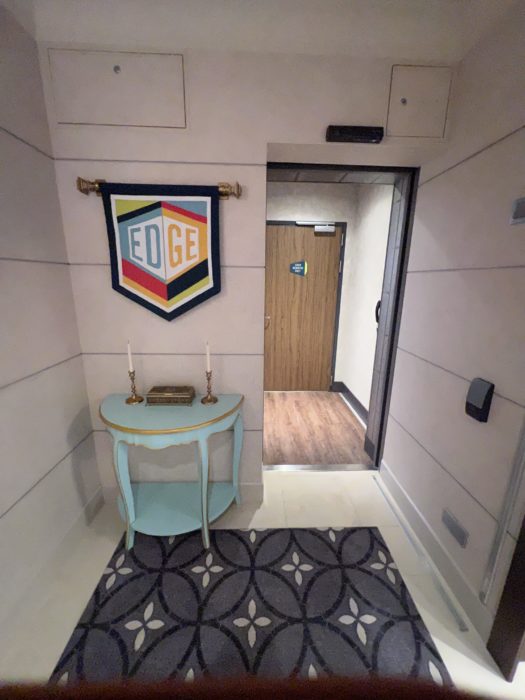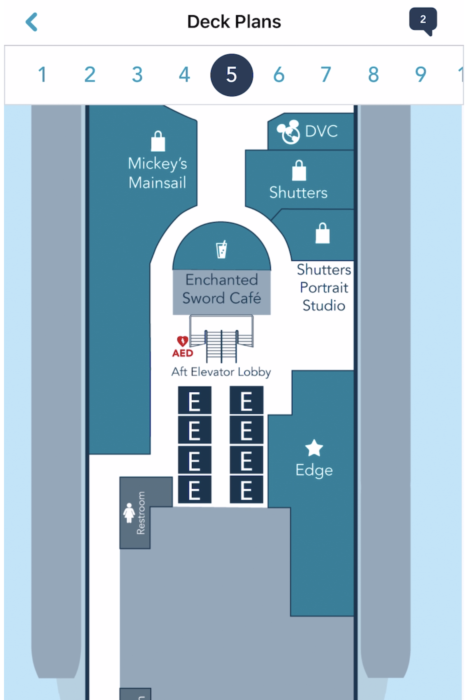 The decor in the Wish Edge is eclectic, with seating of various shapes, sizes, and colors.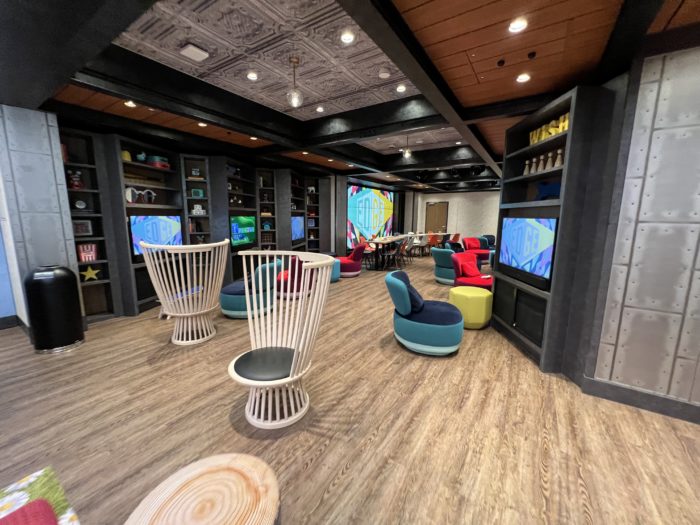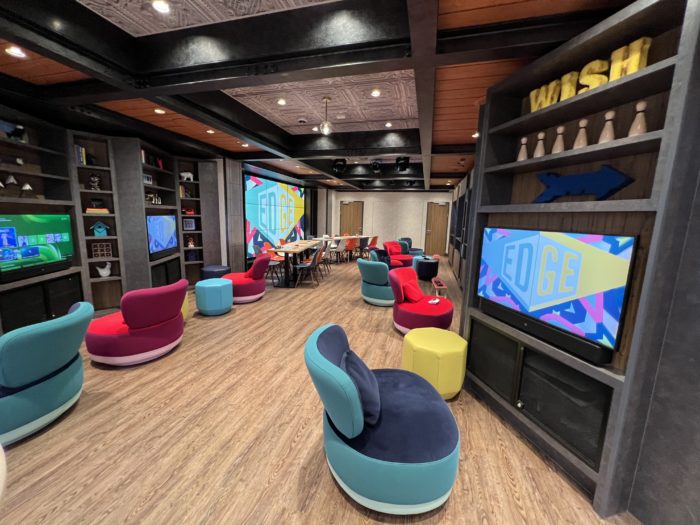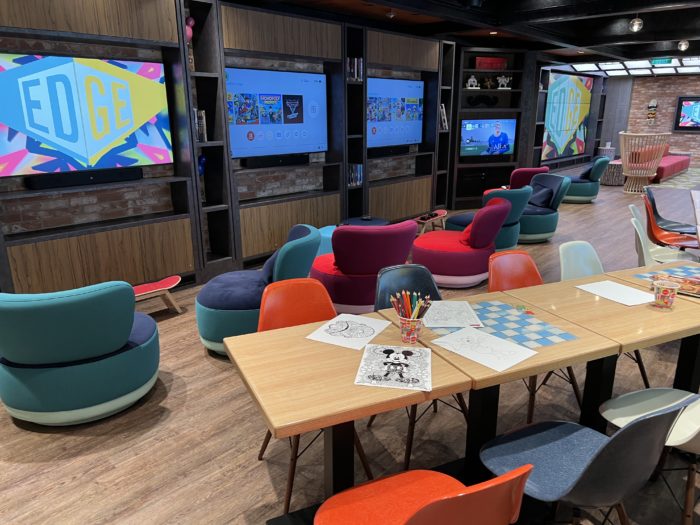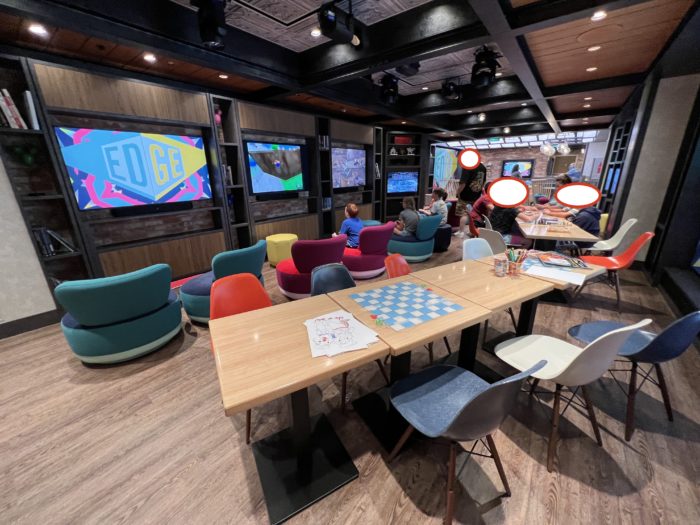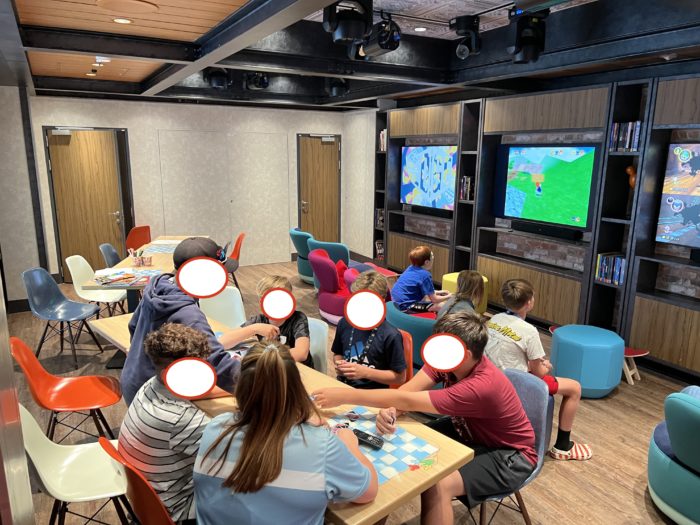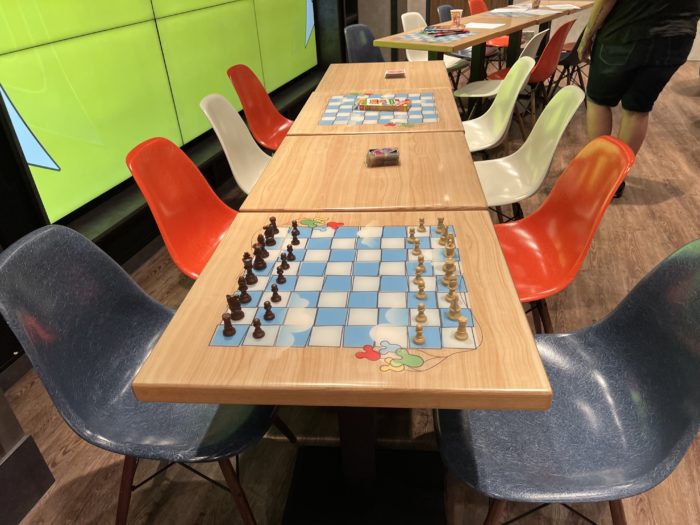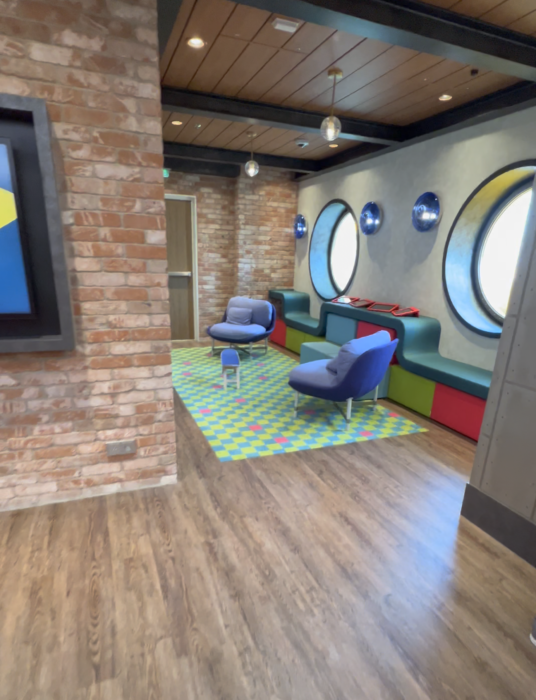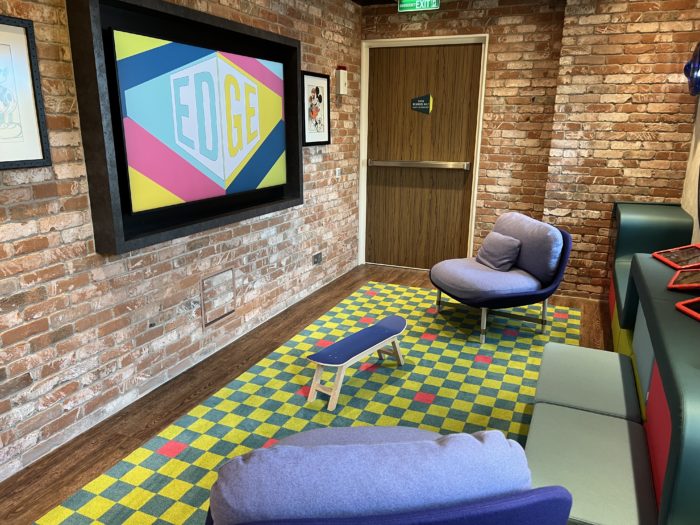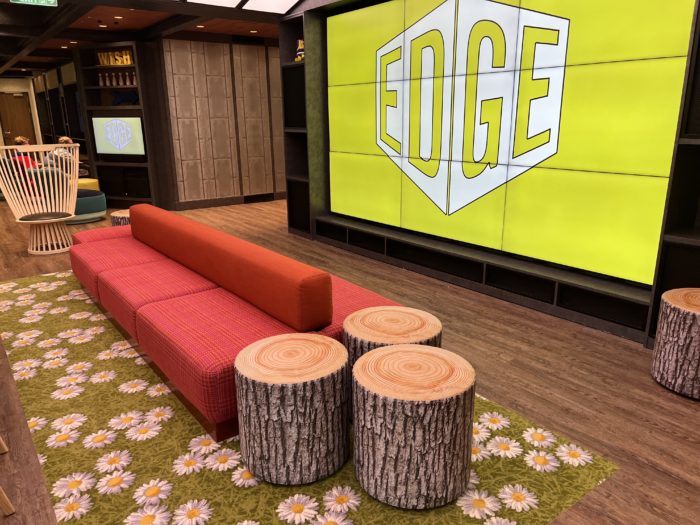 The center area of the room includes a bar for serving soda or smoothies. (Refreshments may not be available or permitted during the COVID era.)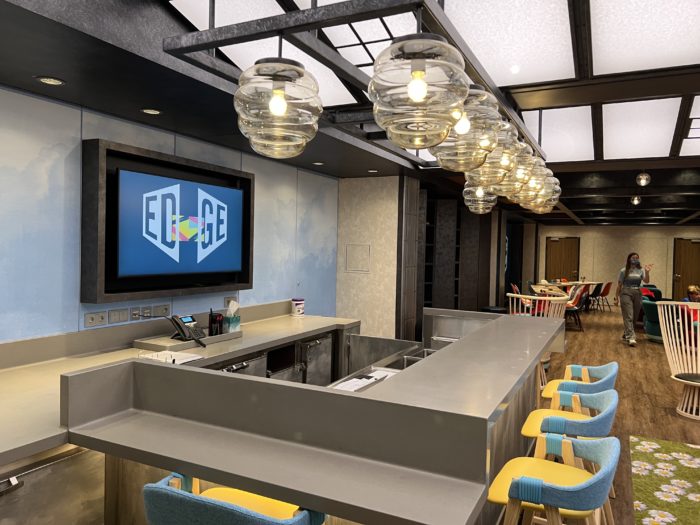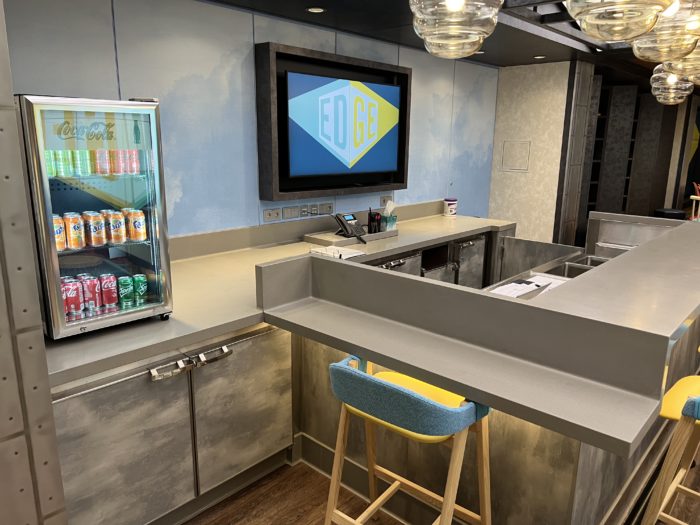 The shelves are filled with "flair" that will seem old-timey to today's tweens. You know, ancient stuff like land-line telephones, Polaroid cameras, typewriters, and Vinylmations.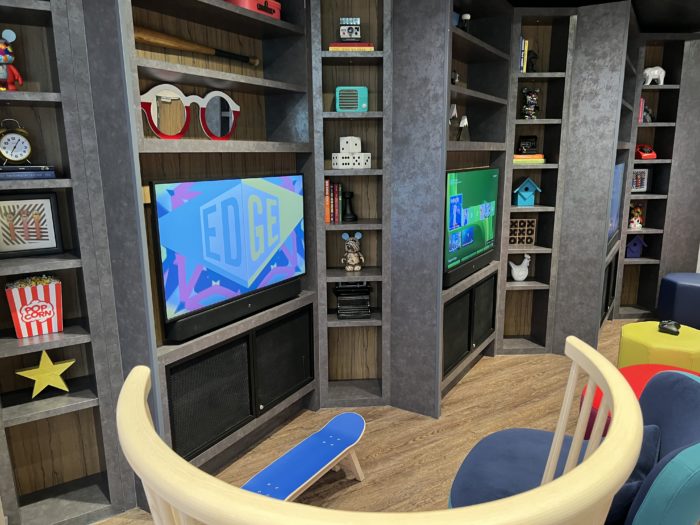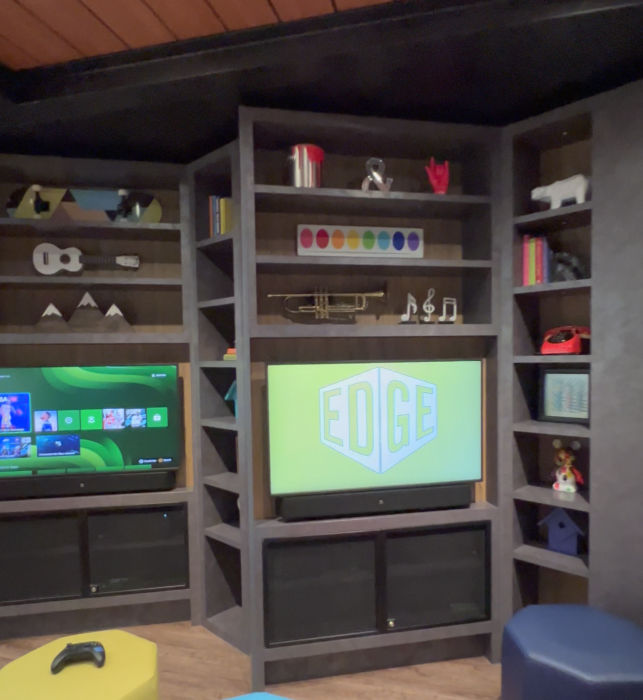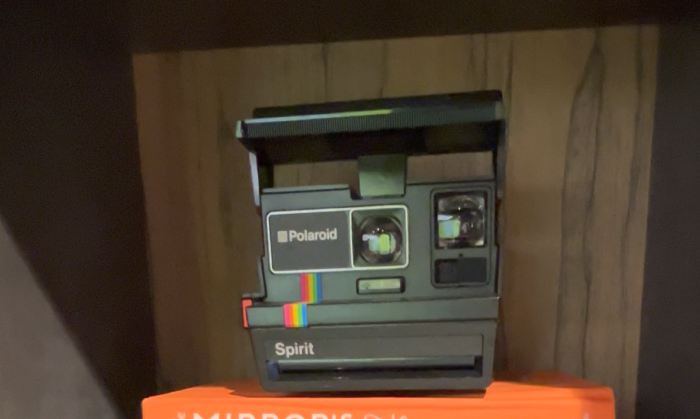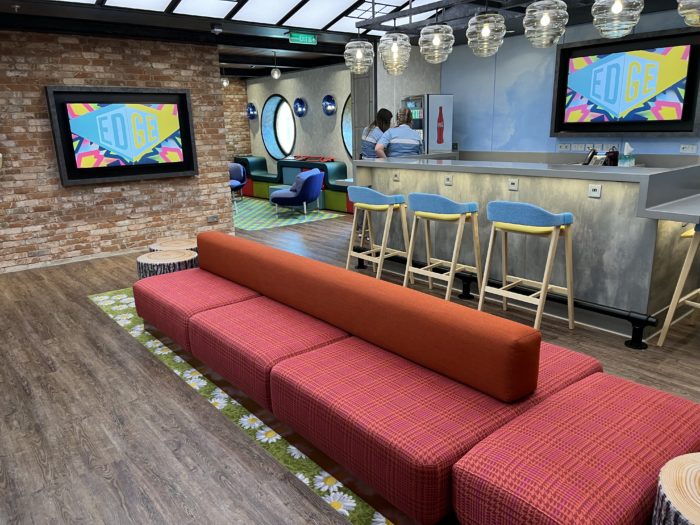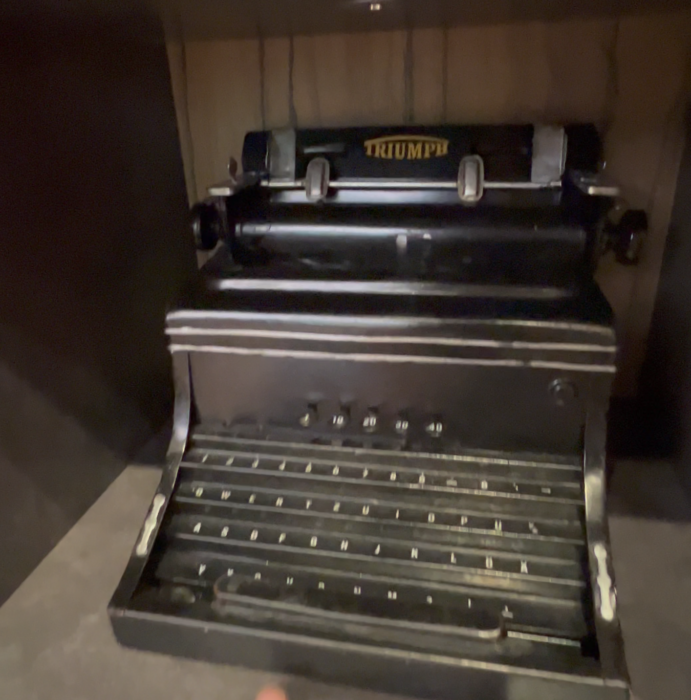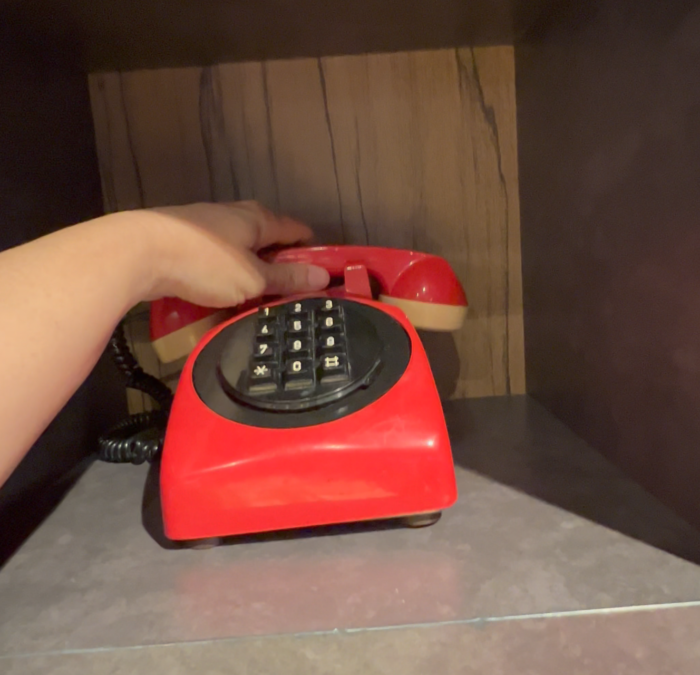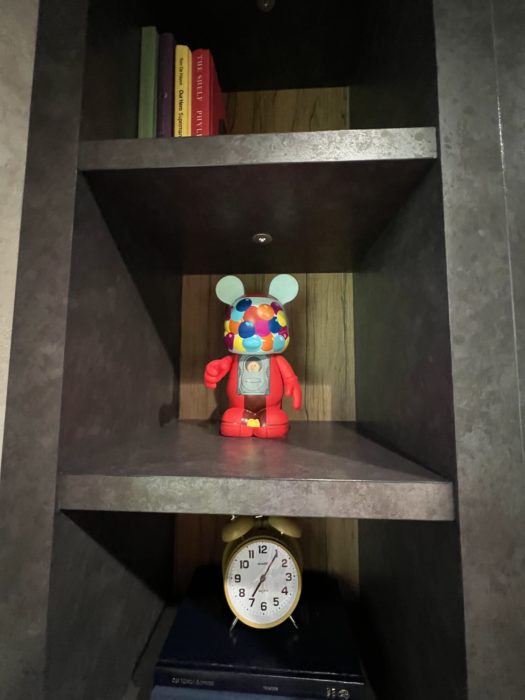 A particularly welcome addition to this version of Edge is the library of real books that can be pulled off the shelves and read – as opposed to decorative books that are glued down and only for show.